As Sarah left the party closely followed by a stunned Kandy and Chris a storm started to brew...
Back at the party Neal picked himself up and with an embarrassed smile thanked everyone for coming and suggested that maybe it would be a good time for them to leave now...
and then the world as they new it was gone forever.......
A Suwi-Narmi is here!
Then Woodley was completely destroyed and all was gone for ever!
The dolls and all there belongings are packed away ready for the BIG MOVE. Some dolls will never be seen again (See my dolls for sale page) and some furniture was broken for ever (bad packing as it was all done sooooo fast, I only had a week to pack my home AND my doll room)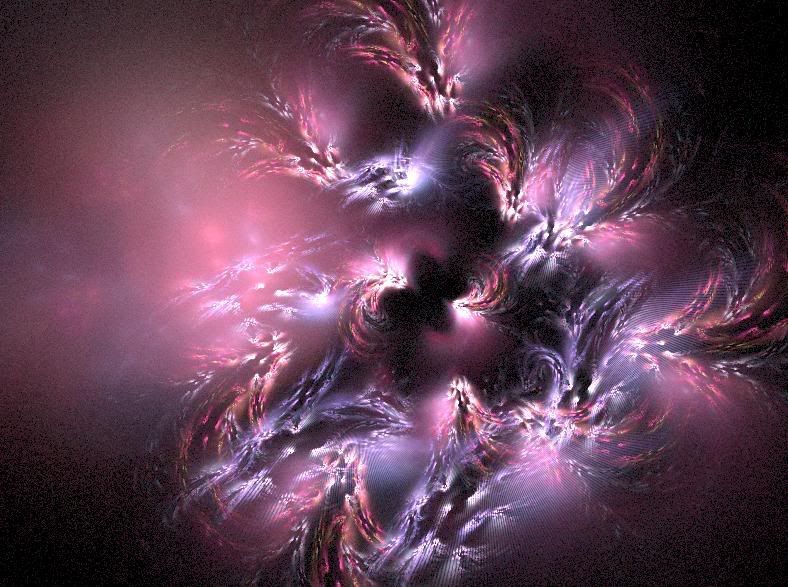 So this is the new place? Boy it looks like it's going to be a LOT of work.....
Hay! Up here!!!! We made it! But where are we? and where's everyone else???
Oh NO!!!!!! There lost in a see of tissue paper! Will the survive????
Neal is the first to brake free.... He calls out for some of the others to help
and starts to rescue whoever he can...
Ken gets his ladder and starts to help with the rescue...
Thank you, Thank you!......

Ken says "Mind your step I'm here to help you"
(I hope she's wearing panties)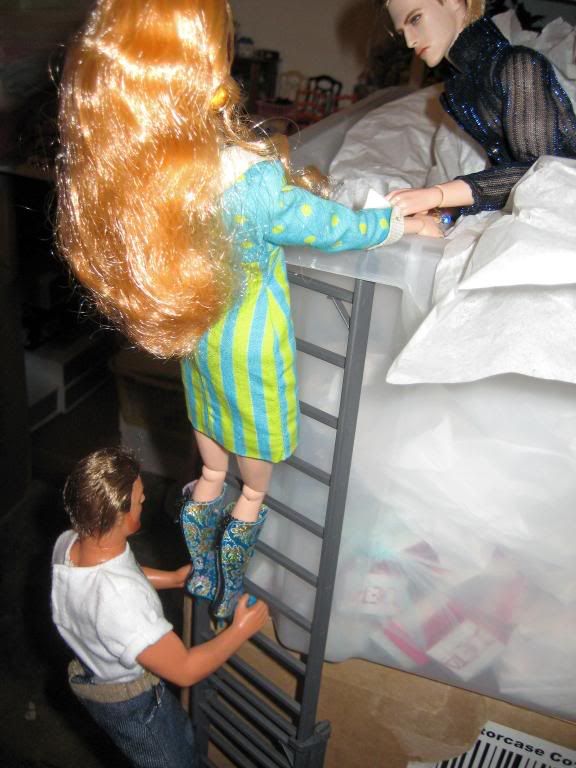 "Oh, darling here let me give ya a big smacker for saving me" (wicked cackling laugh followed by a coughing fit)
"Watch it handsome I'm with kid ya know"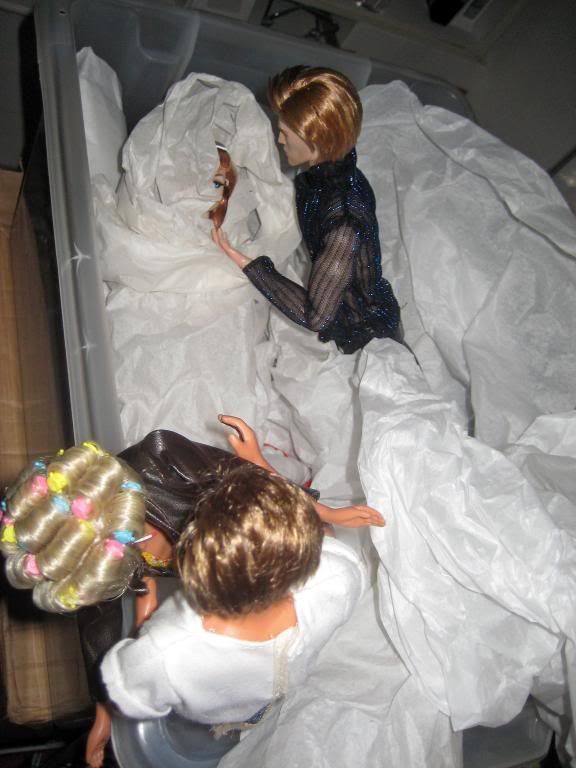 " Few!!!! I thought I'd give birth in there!!!"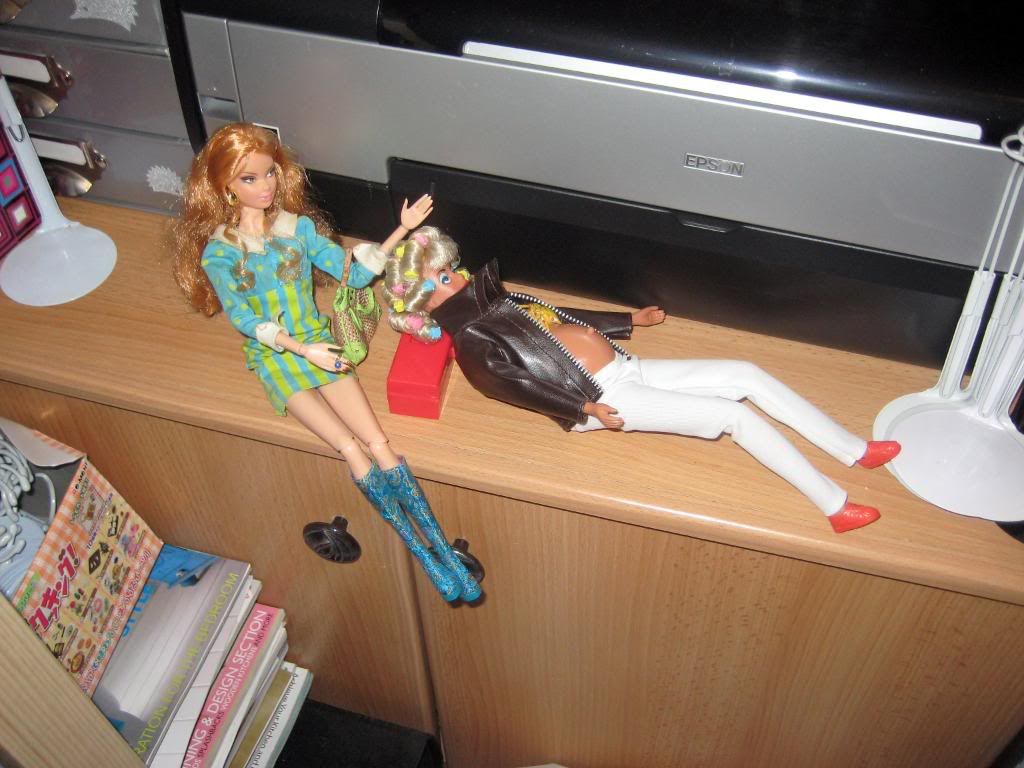 Summer is not felling to good and Ken needs to give a little more than a helping hand...
Still Neal ploughers on and on through the pile of tissue paper.... Searching, searching but for who? Or what???....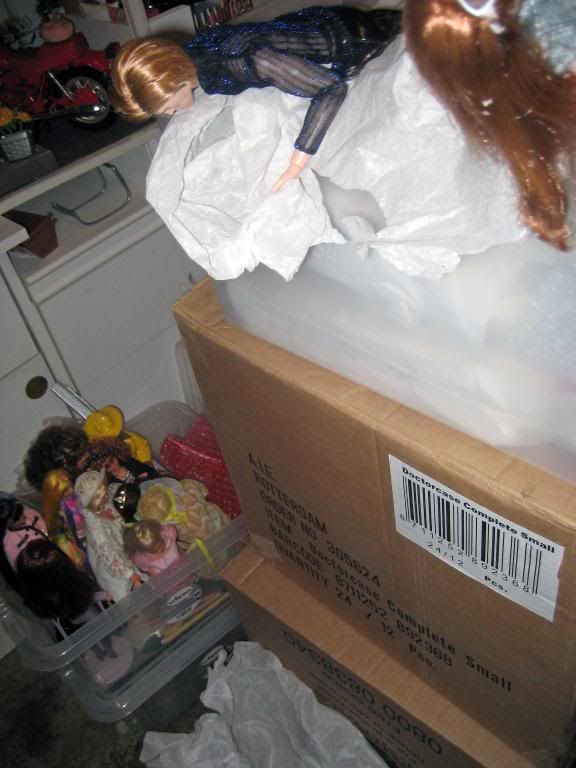 Ken comes to help are the sea of tissue paper seams never ending....
Faith is released and climbs down the ladder to safety...
Next they found Paul. He said he would stay and help....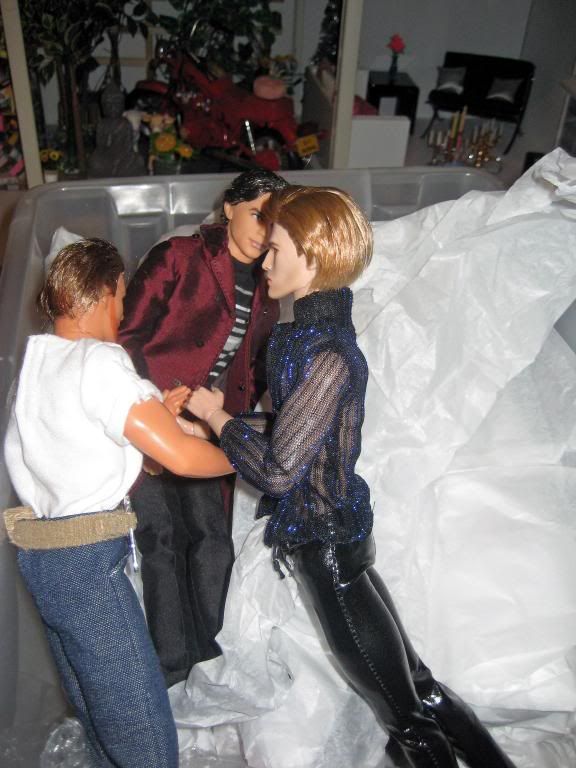 Then the guys come across a huge bag of Joe Tai shoes ( the doll version of Jimmy Choo)... This is superposed to be a box of DOLLS people what's with the shoes?....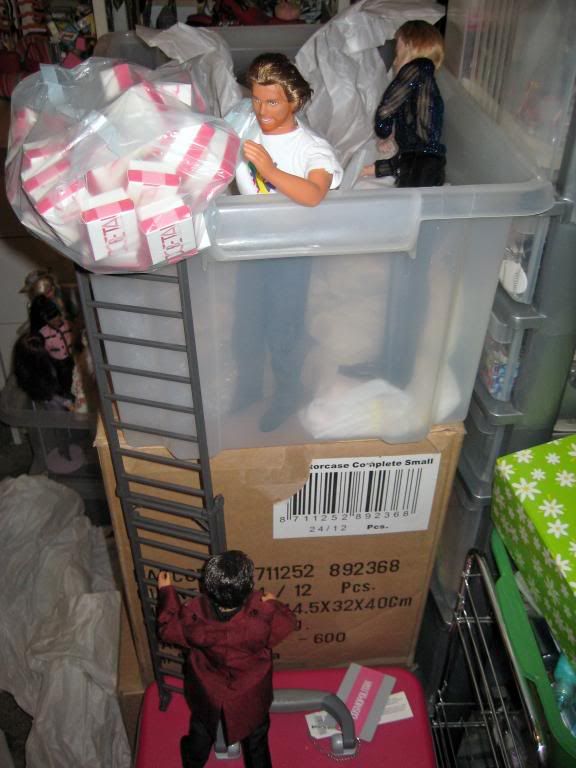 Shah is released followed by Sasha....
Hummm..Neal looks distressed?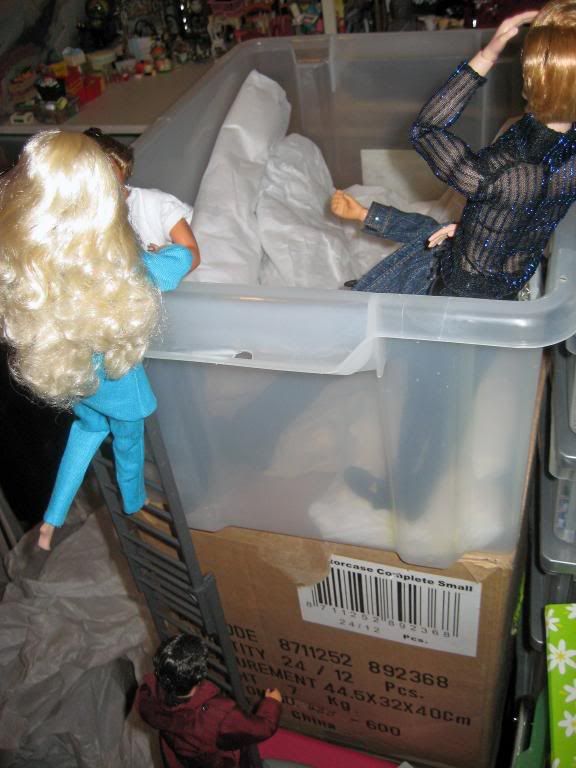 "Hay, Neal, you OK?" inquires Shah
"Yes, I'm fine ...I just thought for a minute...well I thought it was Sarah???"
Sasha climbs down the ladder with help from Ken...
Careful you fools!!! Oh, dam I've broken a nail....OK, anyone seen a manicurist?
Oops, no knockers!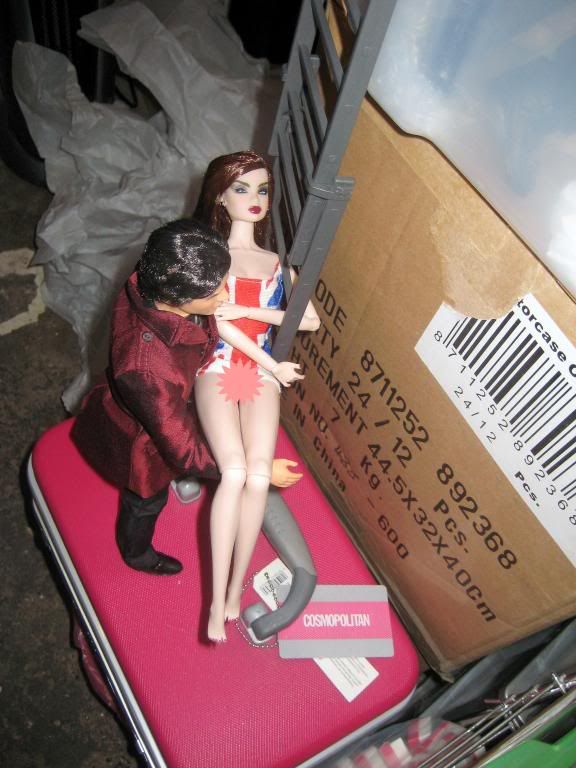 With all the guys working together the rescued are coming out thick and fast....
Then Neal spots Kandy....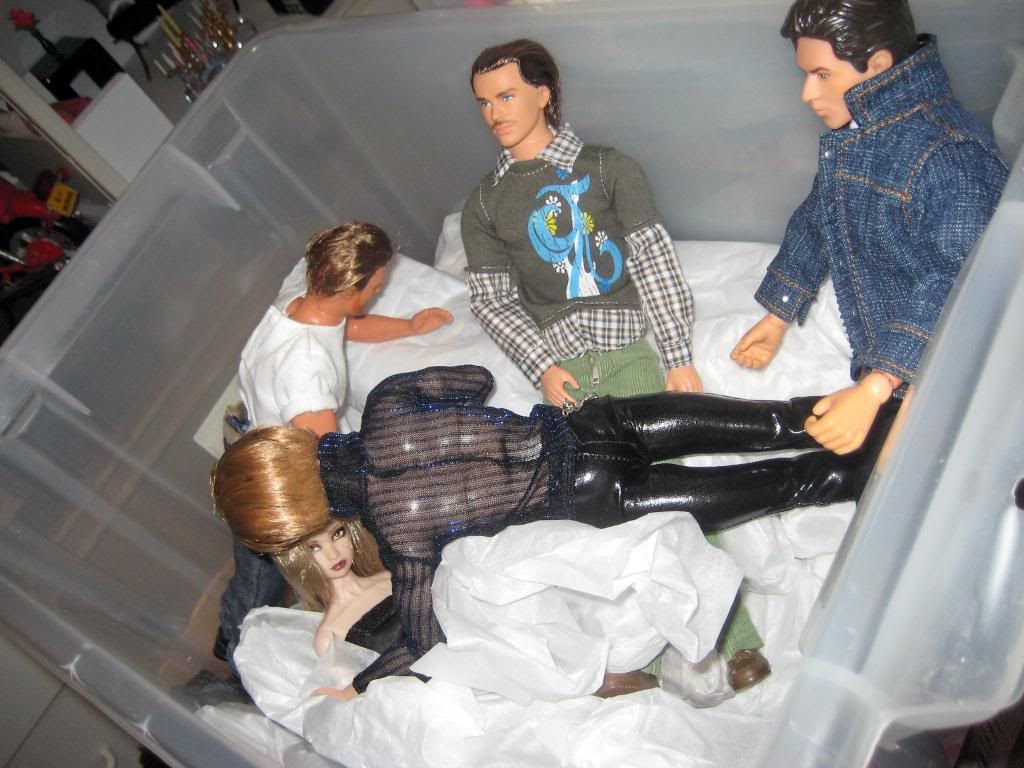 Kandy is distraught she's lost both her sisters AND her beloved Chris....
Turleen is not amused by all the wailing " I need a cigarette".....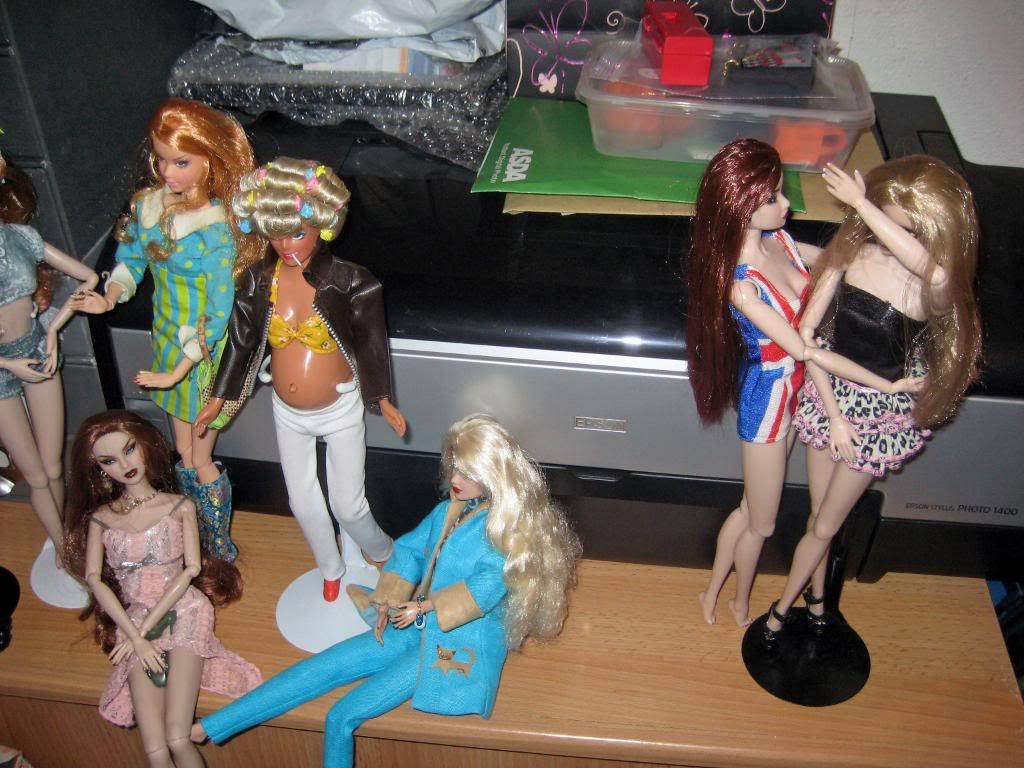 The rescue goes on....
Who's this???....
Kandy is looking joyful...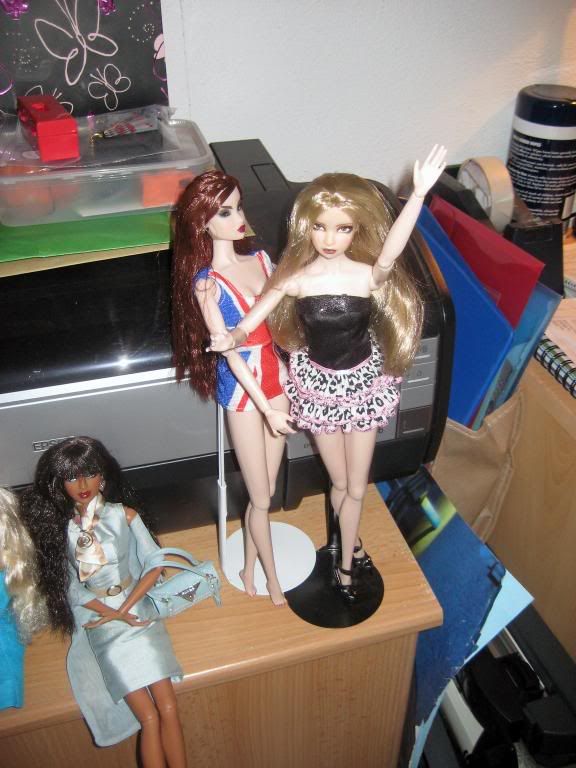 No! not Sarah, but Kandy's other sister Rumi...
The girls hug. Then Rumi hears a sound she thought she would never hear again....
" My baby.... Oh, thank you"....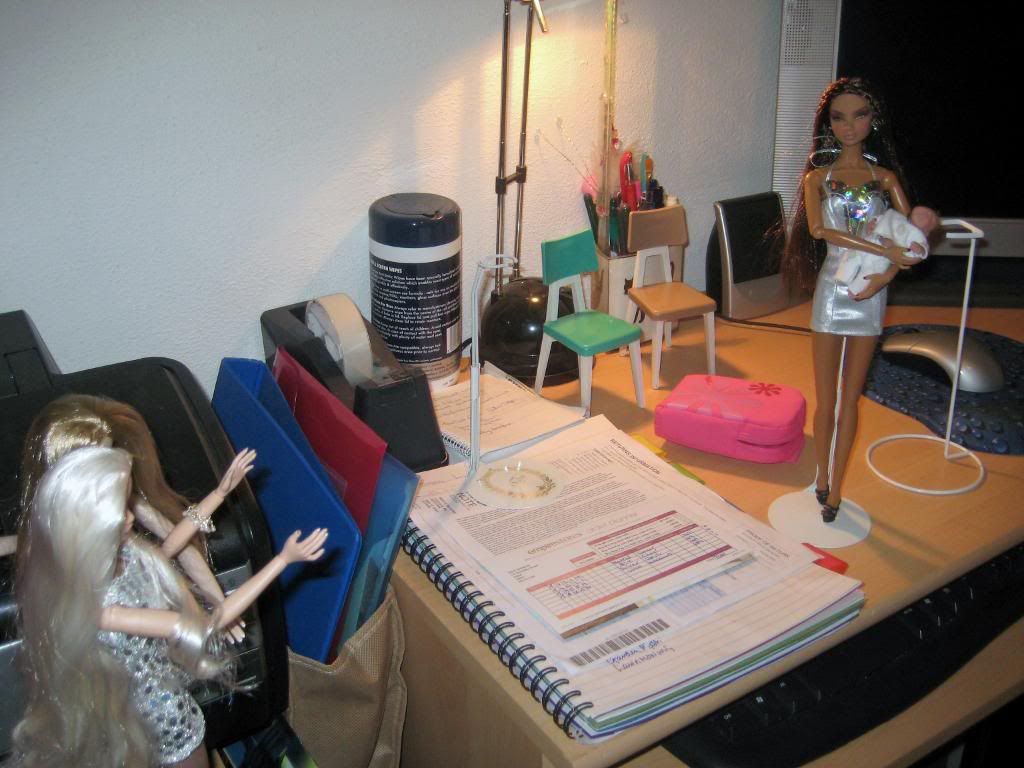 Rumi and Kandy are sooo happy....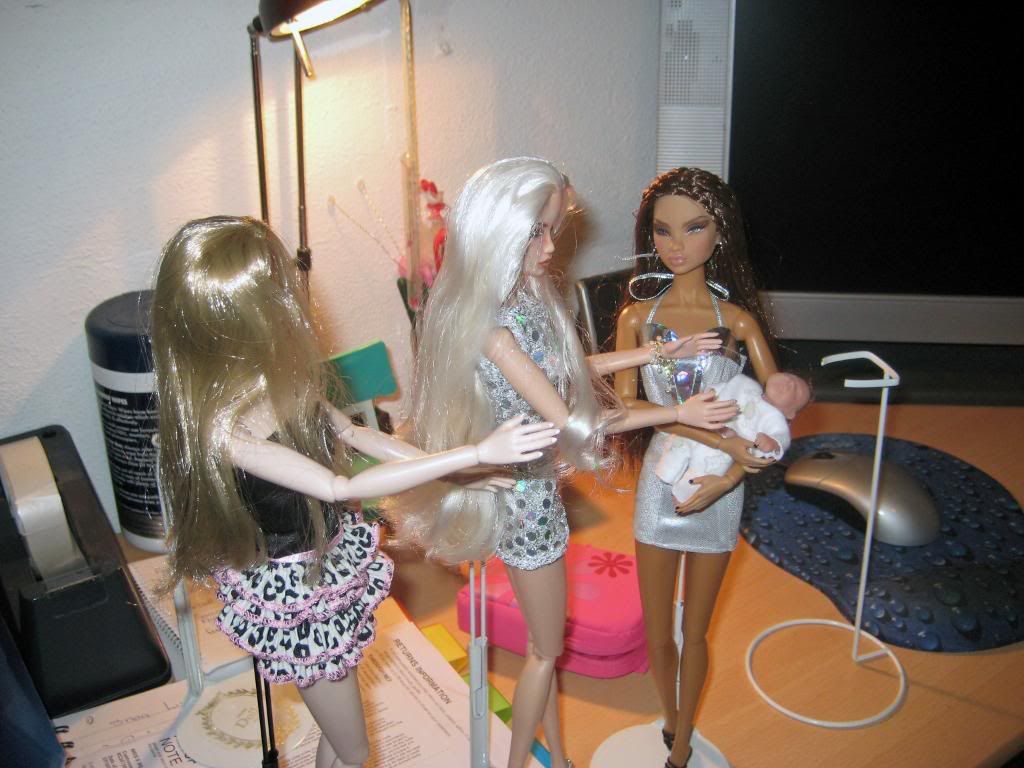 They both hug the baby....
And the rescue goes on...

Then Neal falls to his knees as the face on his beloved is revealed
"Oh, Sarah I thought I'd lost you for ever! I'm so sorry, I love you so much" I tears are streaming down Neal's face
Sarah thought she was going to die and would never see Neal or her family again and now here was Neal telling her he loved her? That he was sorry???? Her mind was in a spin....
But what she did know..... She still loved him too....
Soon she was reunited with her sisters and baby Marc. But Neal? He had to go back to help with the rescue...
Then the shout went up.....We found Lizzi and Lotti.....
Neal gives them to Sarah and Kandy to look after while he goes back...
Lizzi and Lotti are very distressed and have no idea what is going on....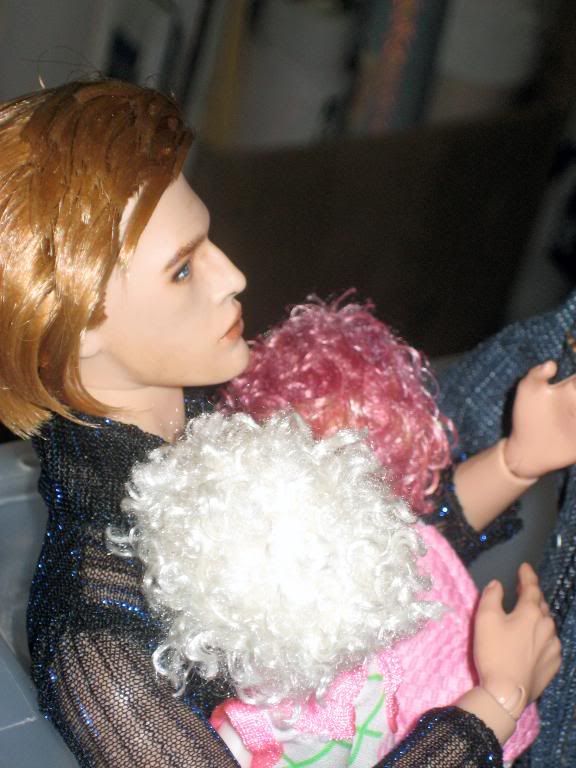 Kandy and Sarah do there best to calm them down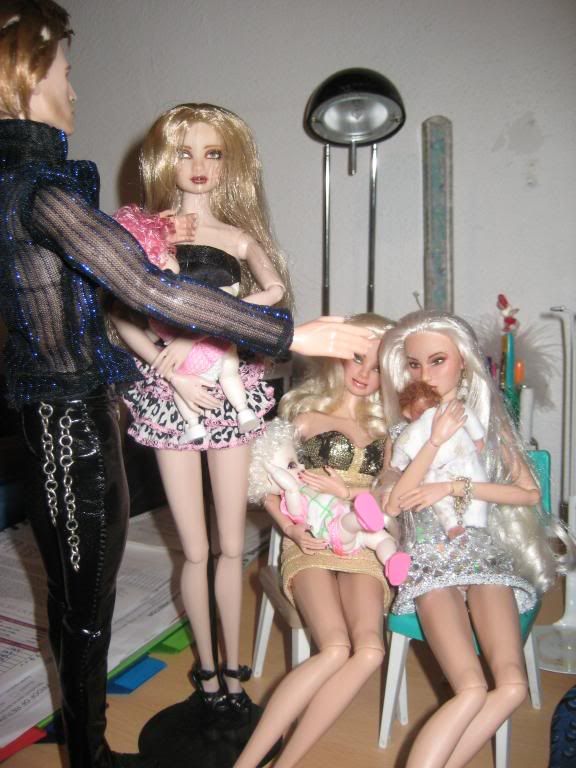 We have Anita....
I've found Lilyth....
" Girls, my girls" ....
Lizzi and Lotti throw themselves into Lilyth's arms...
The girls climb all over Lilyth....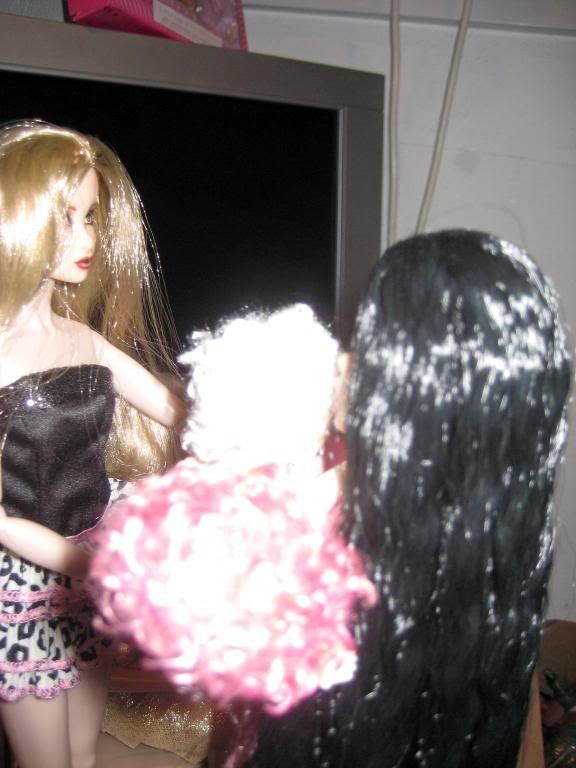 "Mummy we loves you sooooo much"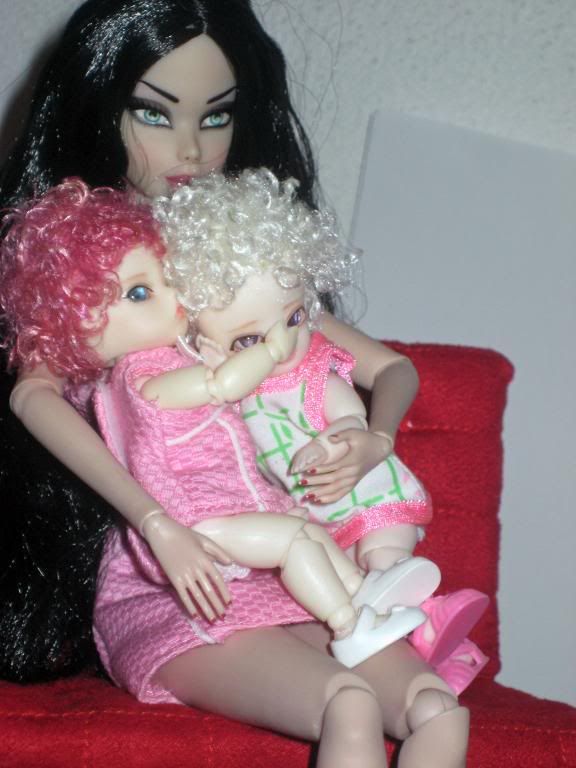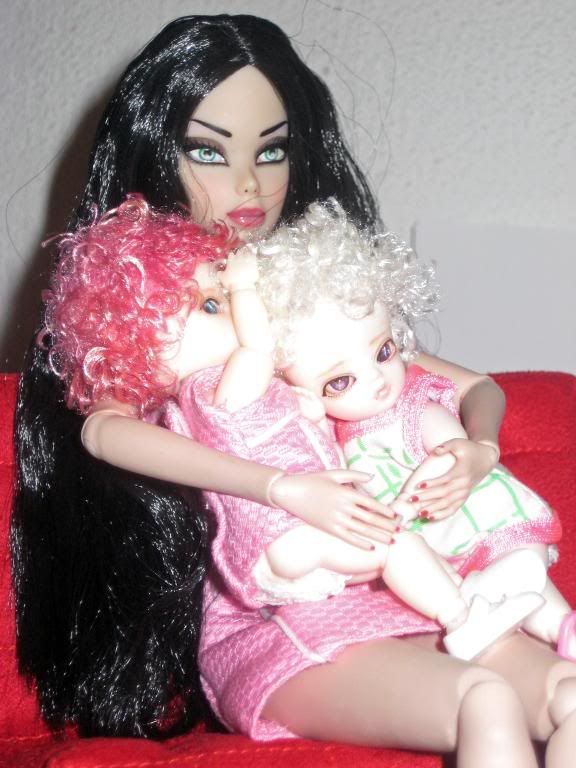 Every one is being released! But still no sign of Chris...

The last survivors are helped out of the box...

No I know it looks a bit like there fighting but Shah is overcome as he realizes that Eli is still missing! Ken is just trying to console him...

So that's it so far...... Many, Many more dolls still to be found!
Lets hope they all survive? The Suwi-Narmi was strong and destroyed Holly Woodley completely!