When Tim McGraw & Faith Hill Dolls gift set arrived I'm afraid she went straight in the body swap bin as I don't 'do' stiffies! Once his hat had gone he looked fine. As he arrived with 'Faith's' dress and at the same time a the Mattel Collector dress form. I decided he will now be a designer and he's been re-named Karl....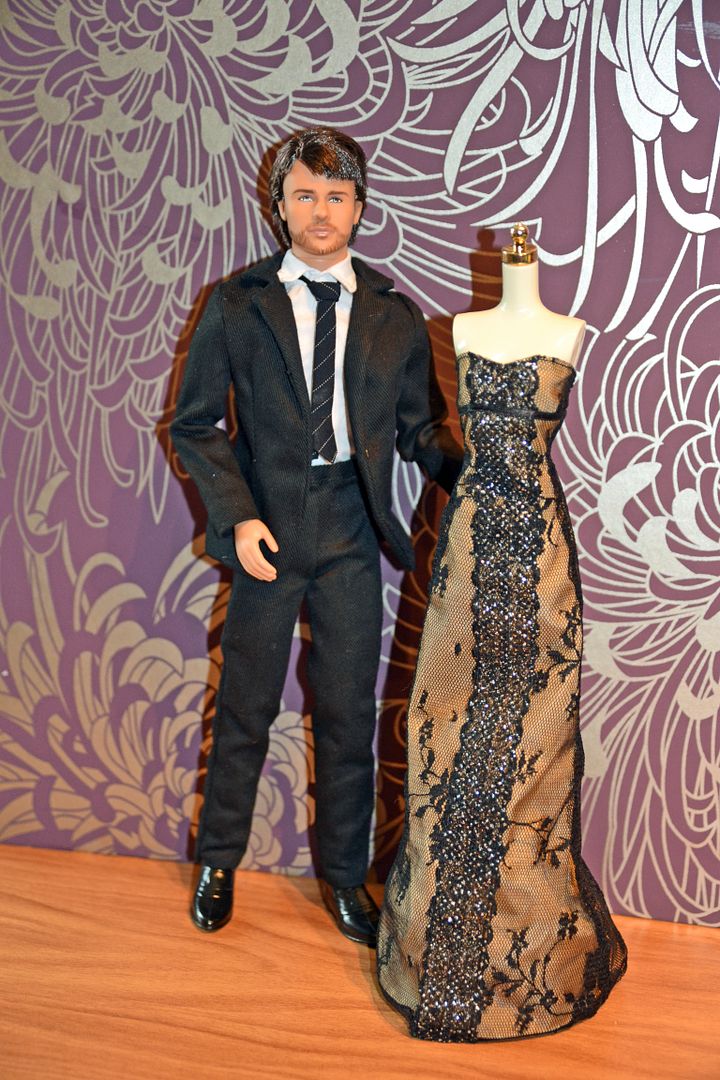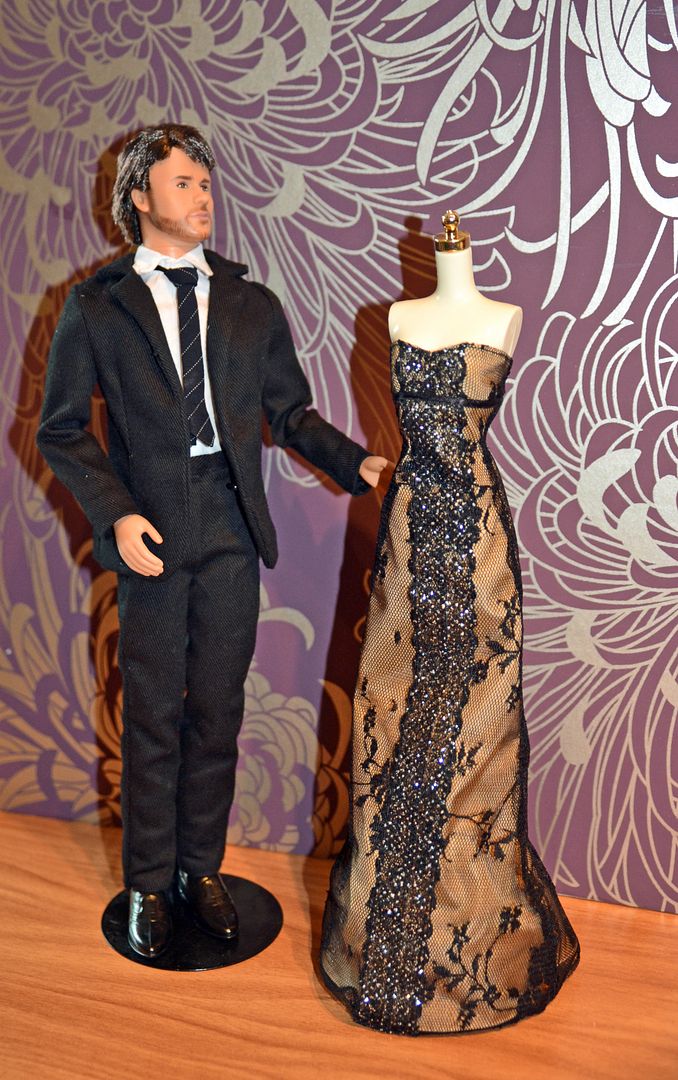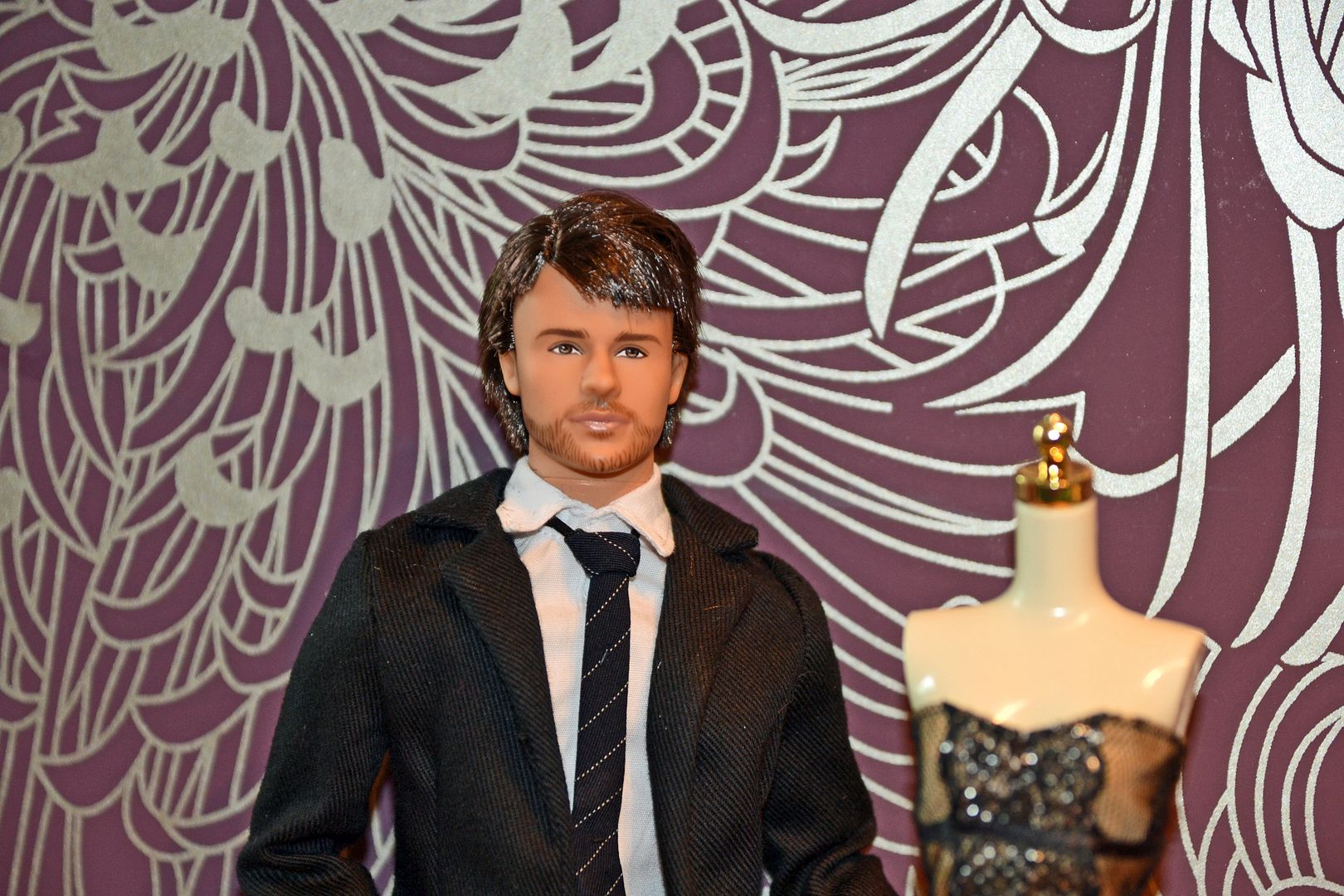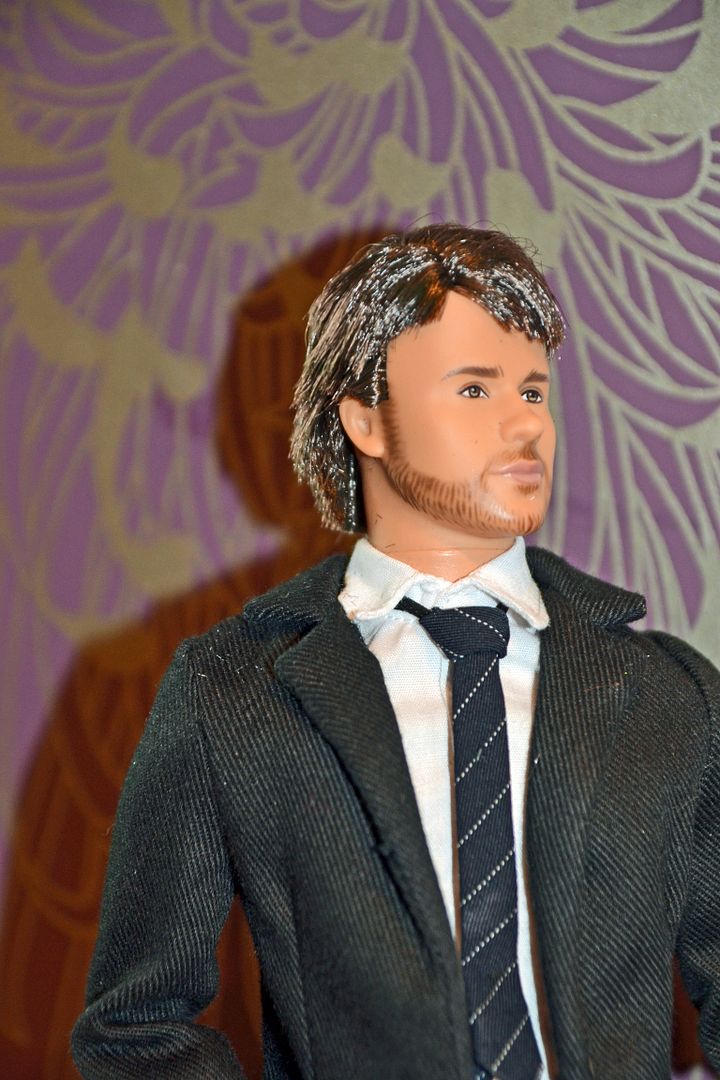 And with his wife Karen
They met at design collage Karl is ultra creative where Karen has the nack of turning his designs into reality so they make a good team.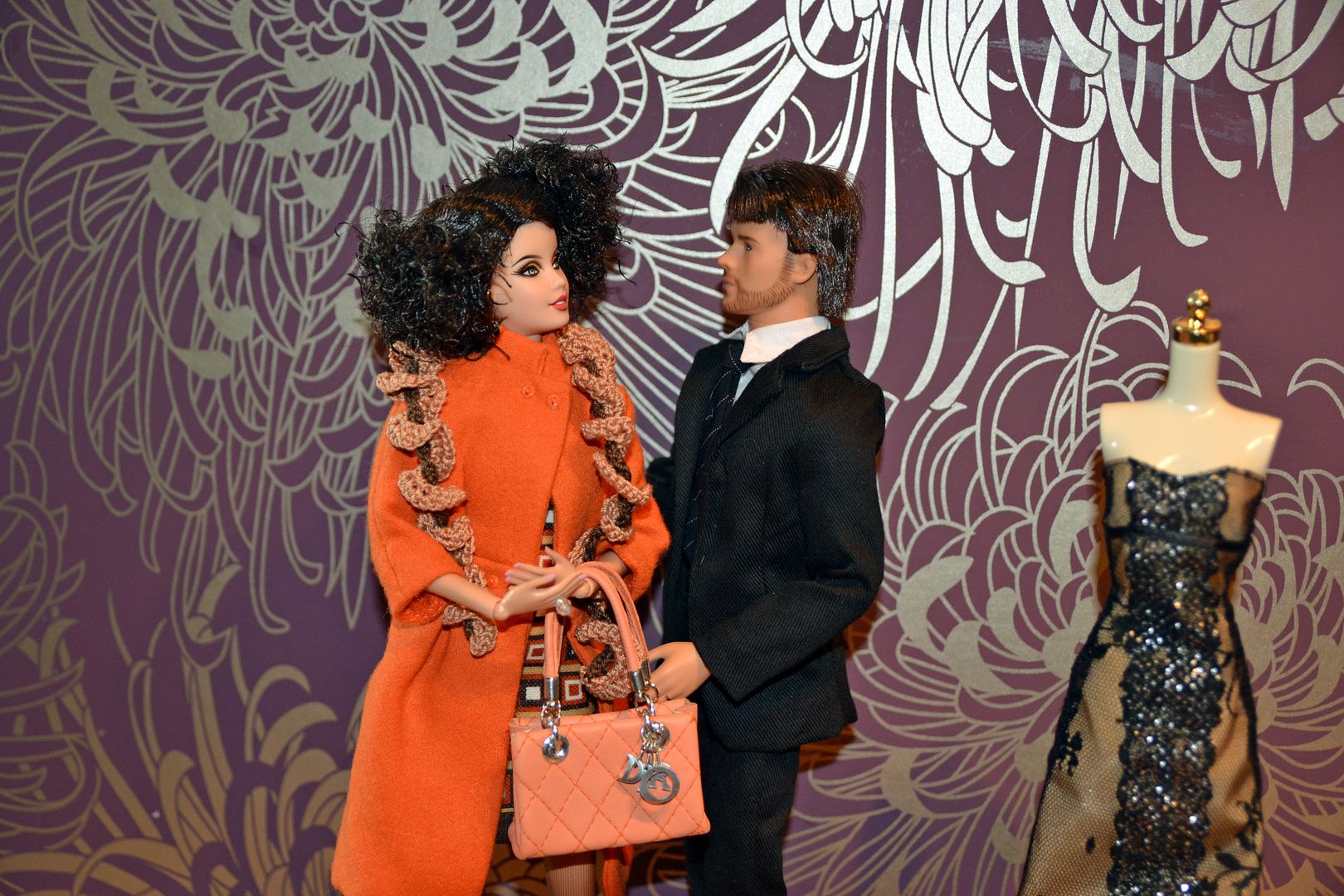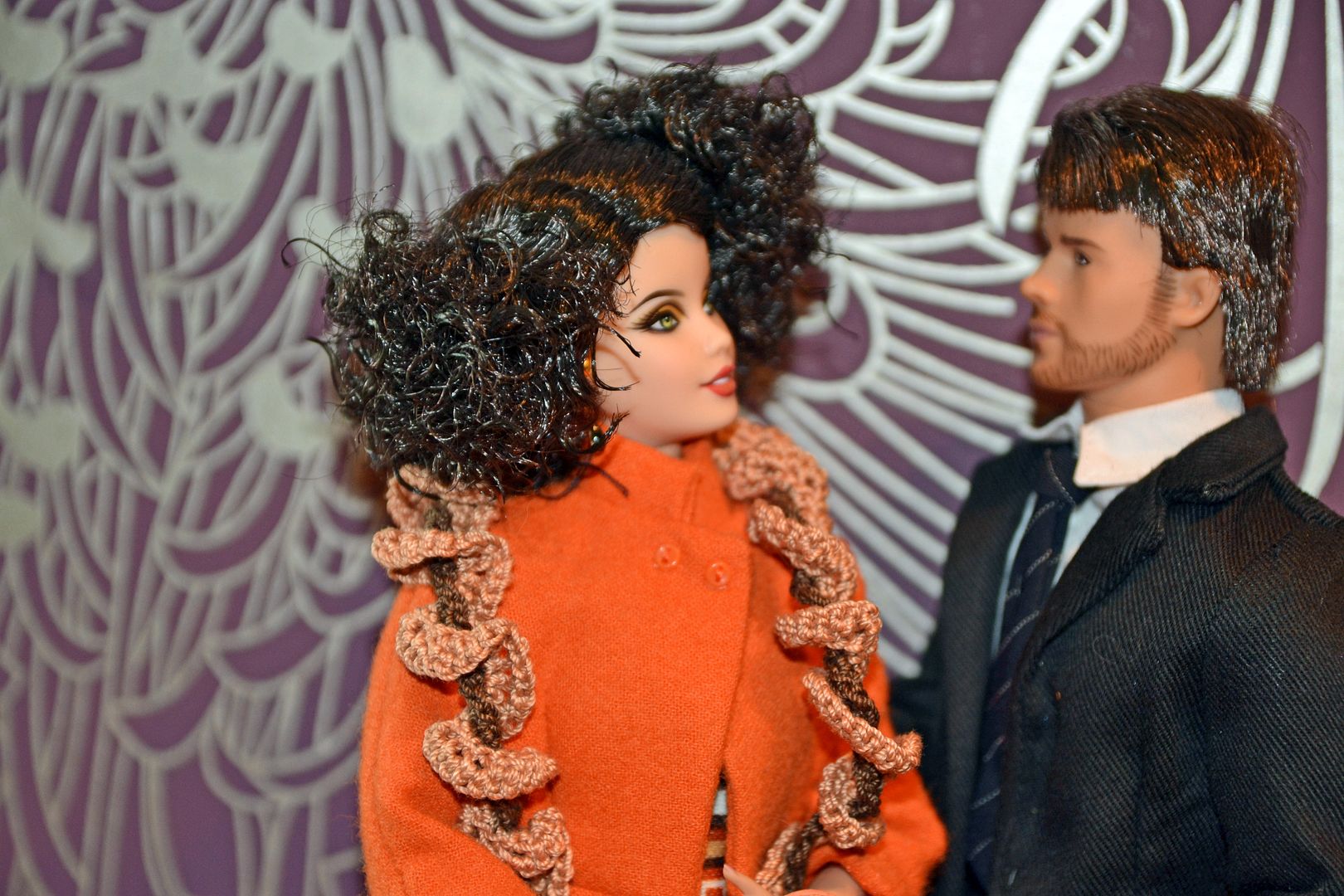 They have been married for a few years now with no children
............................

 They design for both men and women and Hans is the male house model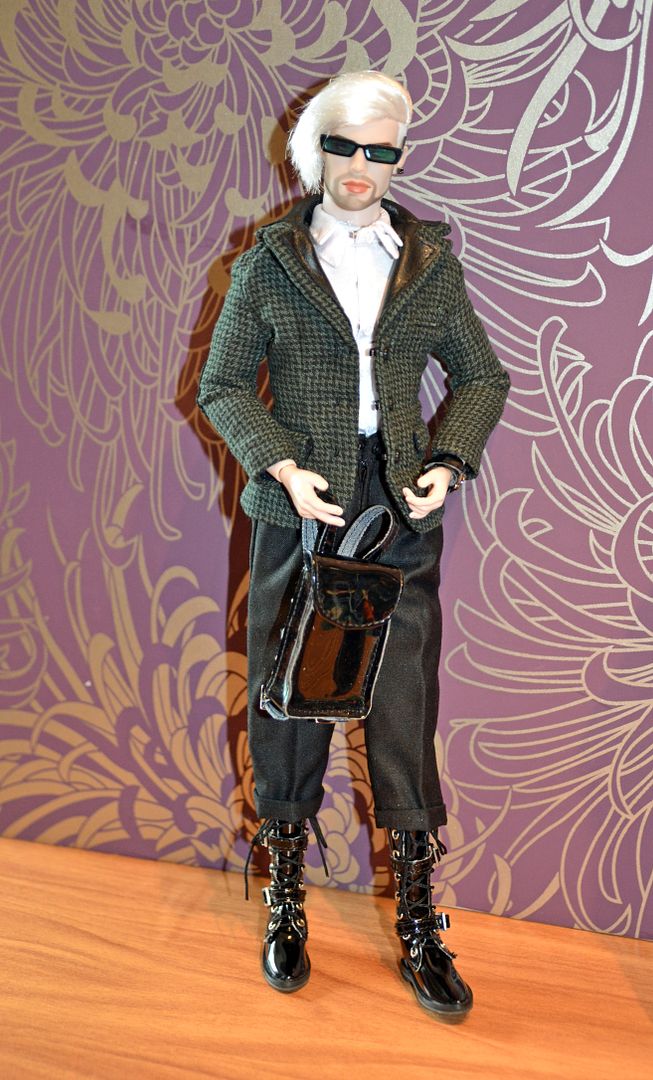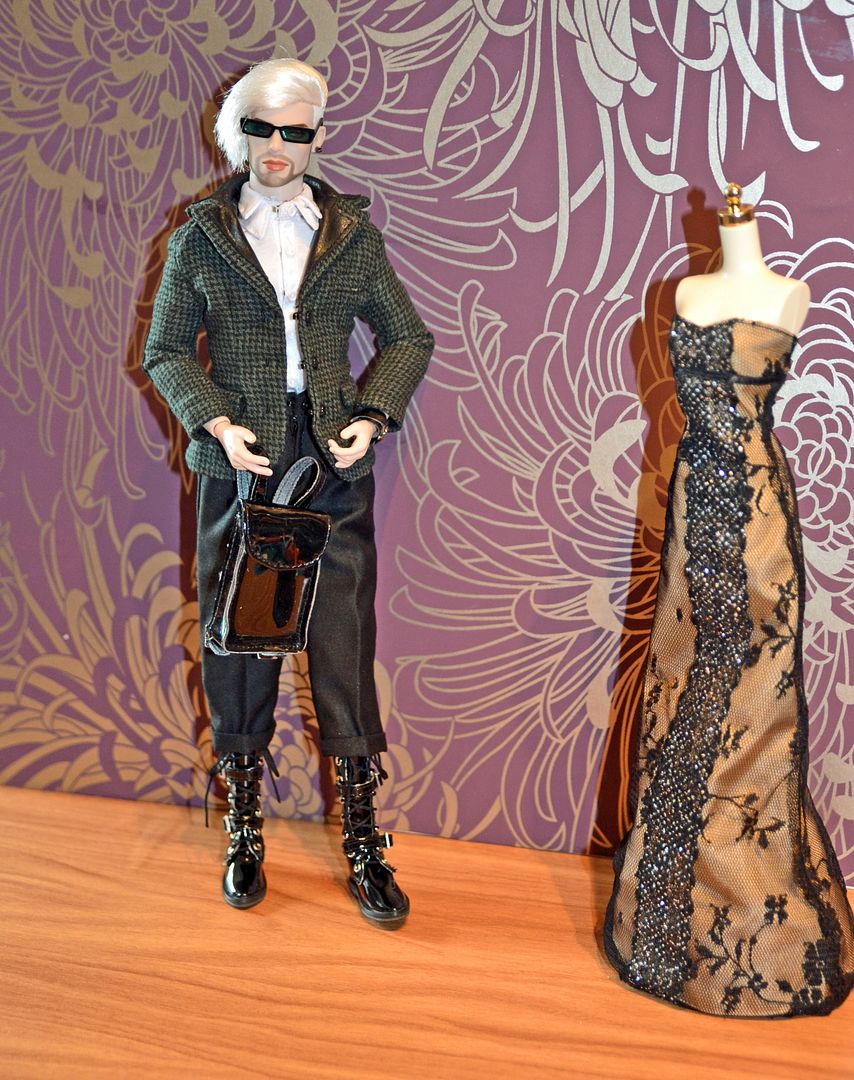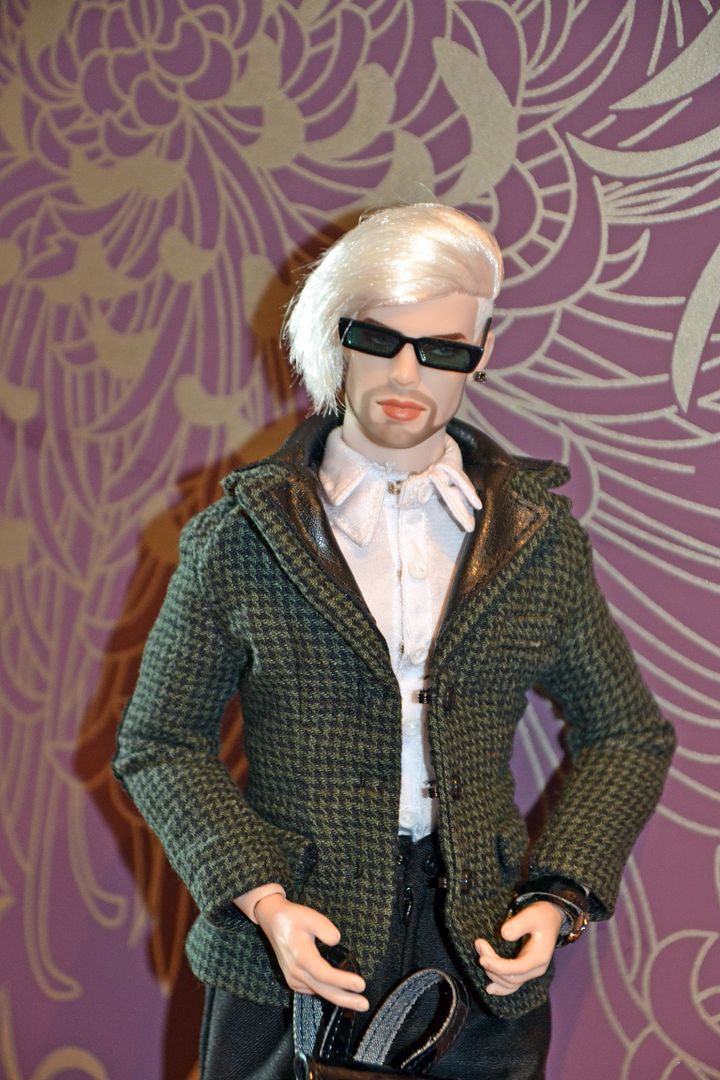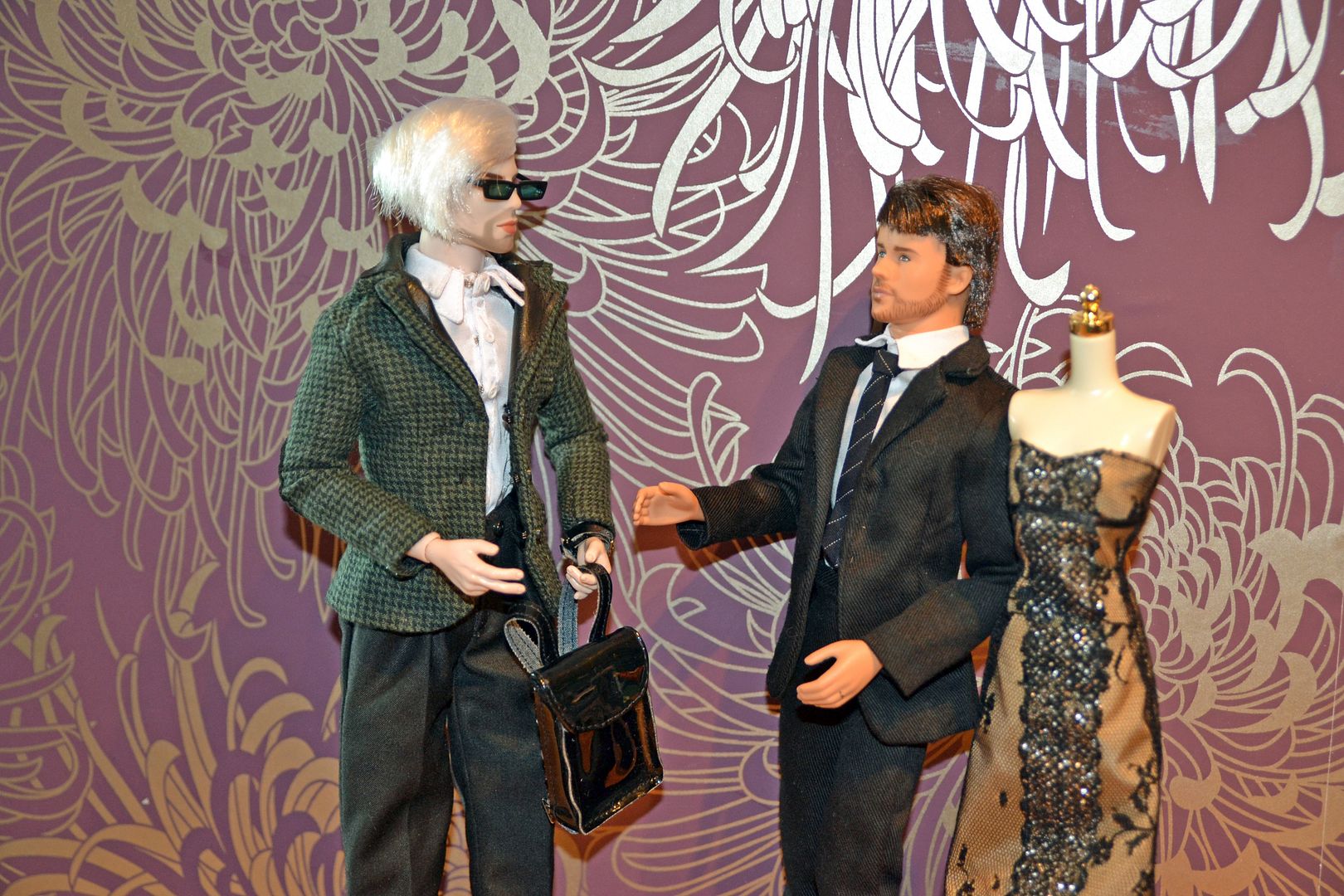 Karl is very impressed with Hans muscles....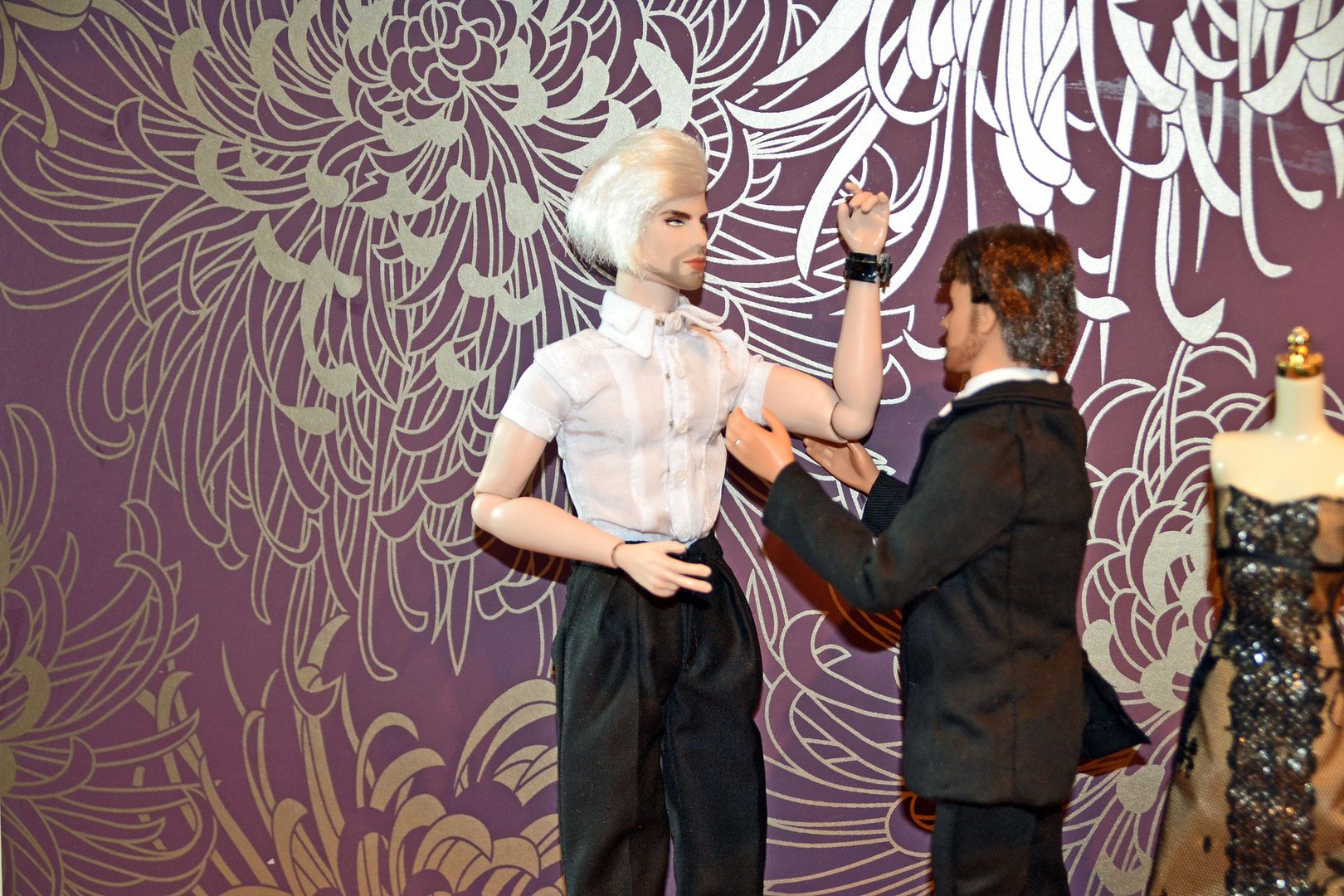 This might be a good time to mention that while I love Hans jacket, shirt, boots and accessories I sorry but I just can't get my head around those droopy draws!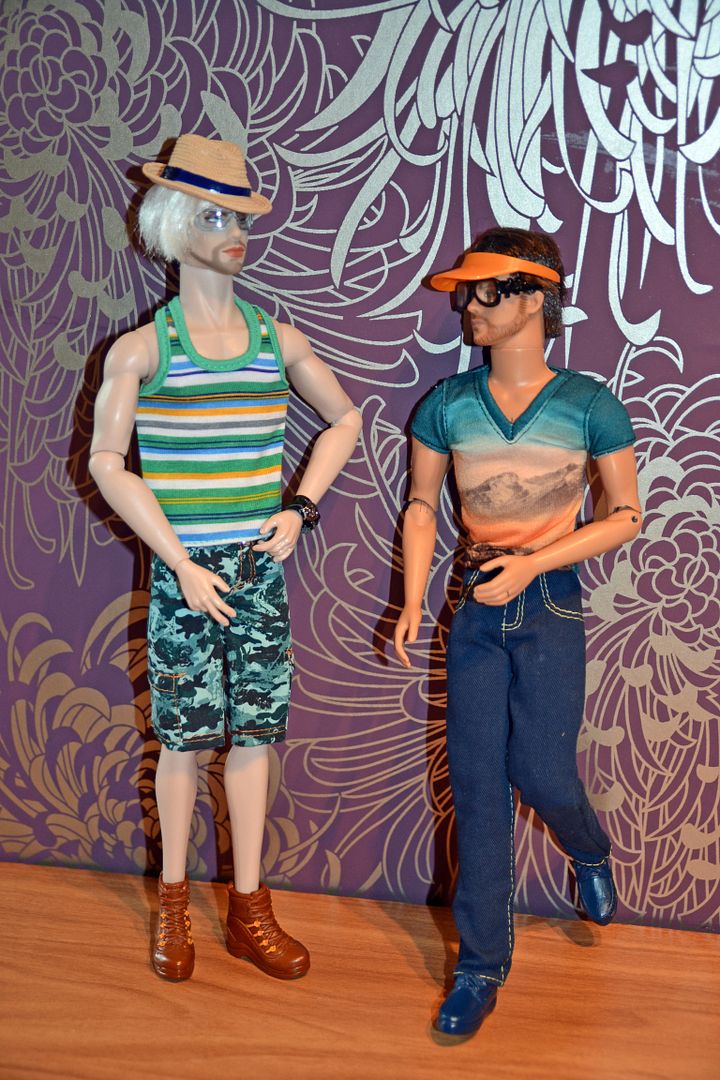 Hans and Karl in a more casual attar. These two Ken fashion's are great. They are made for the Fashionista dolls and as such the waist is a little small on Hans but the boots fit well so I guess you can't have everything!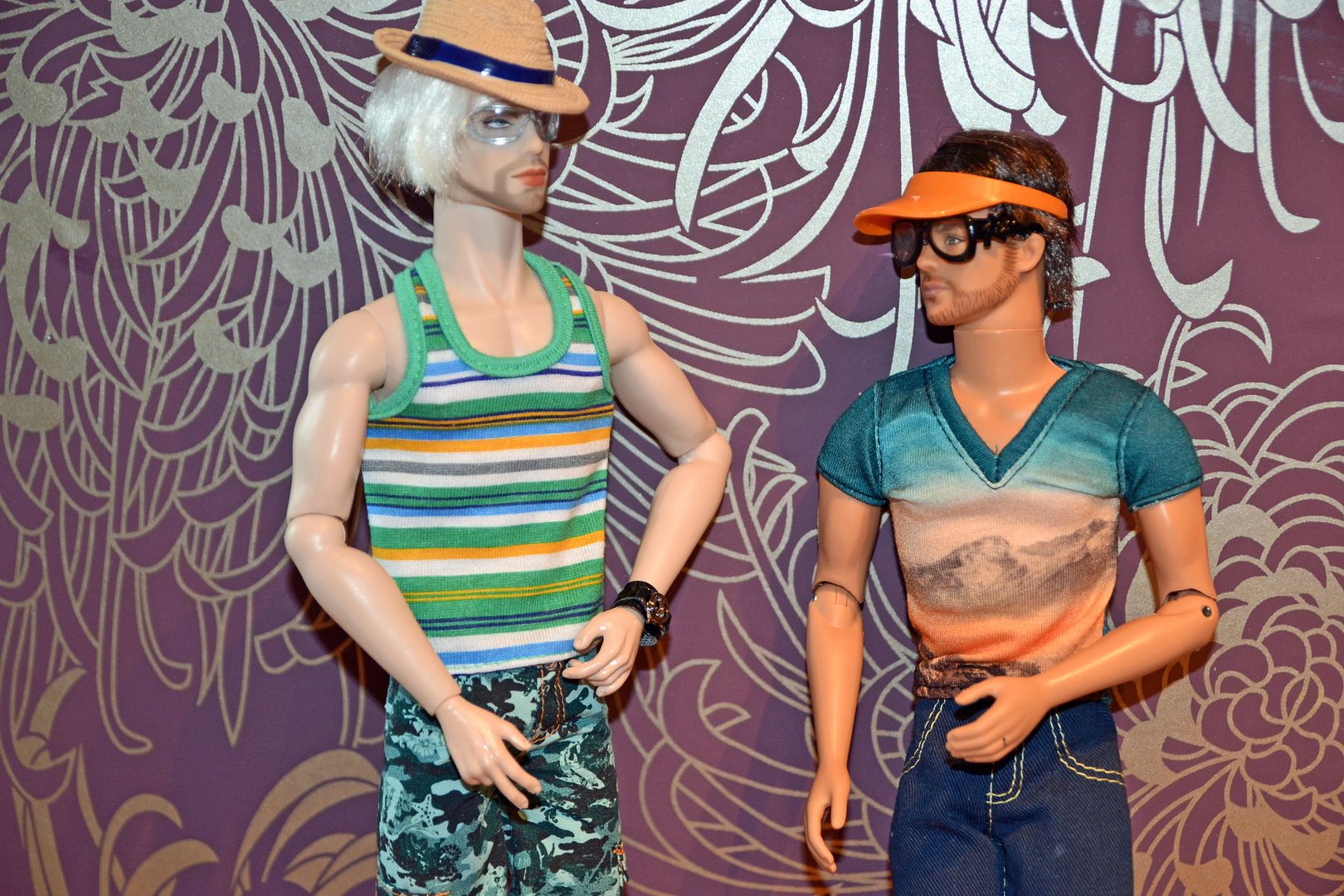 Not sure if anyone's told Karl that though?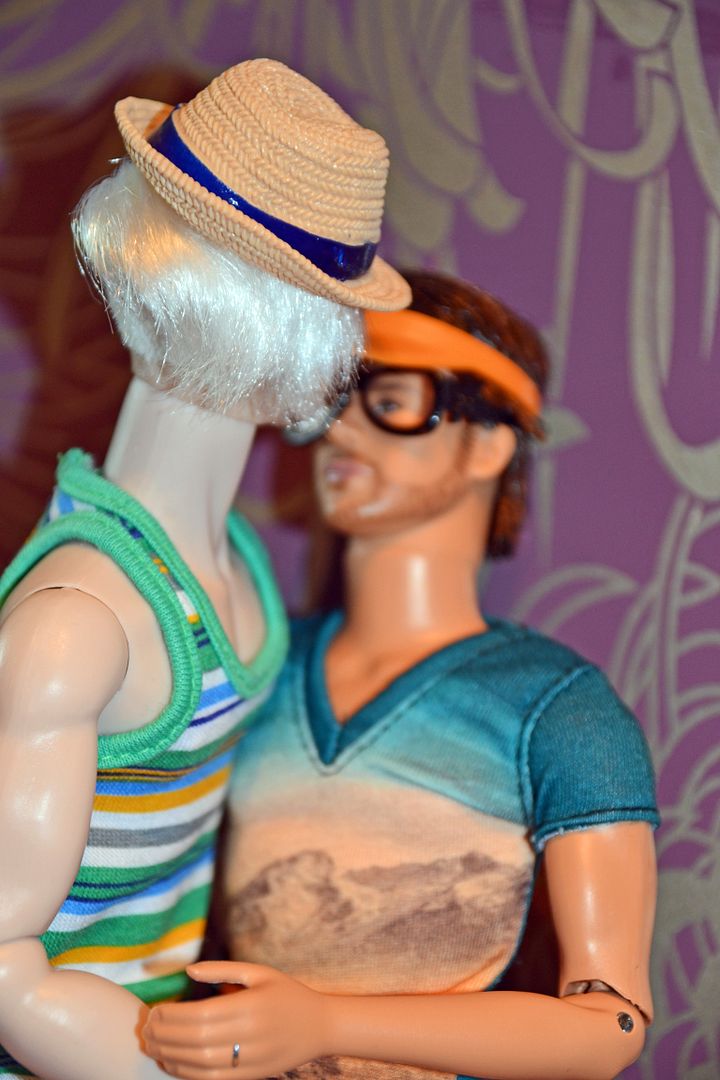 Does Karen know?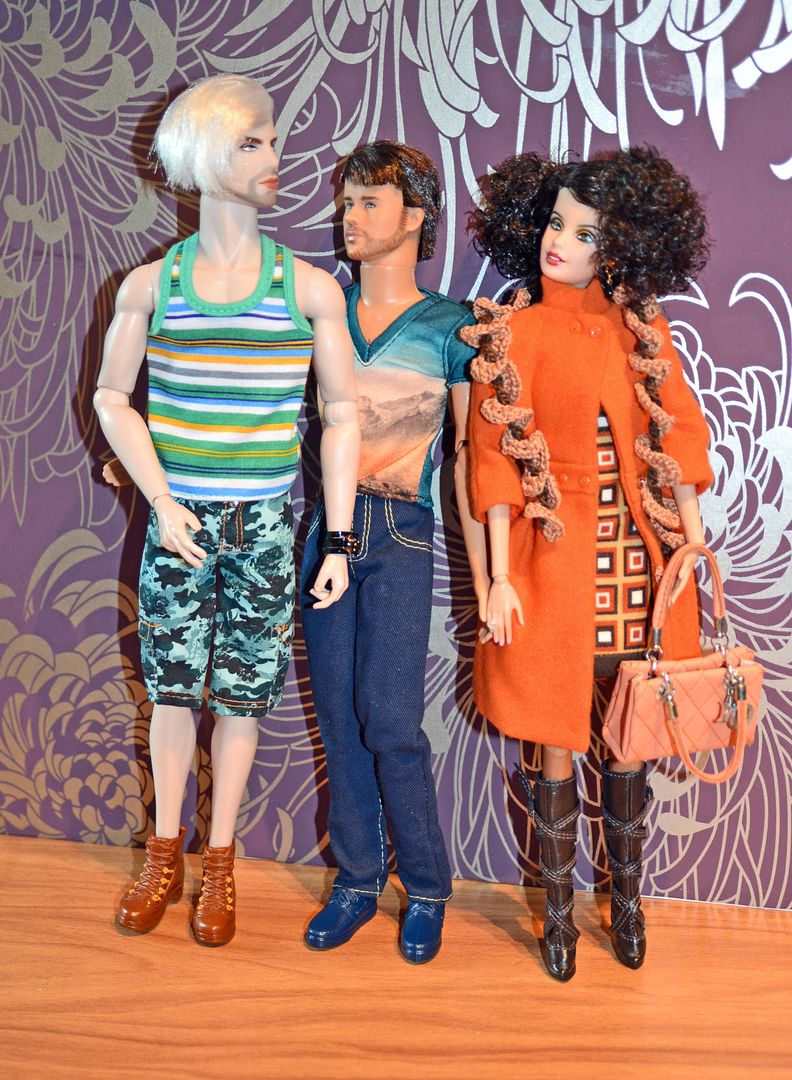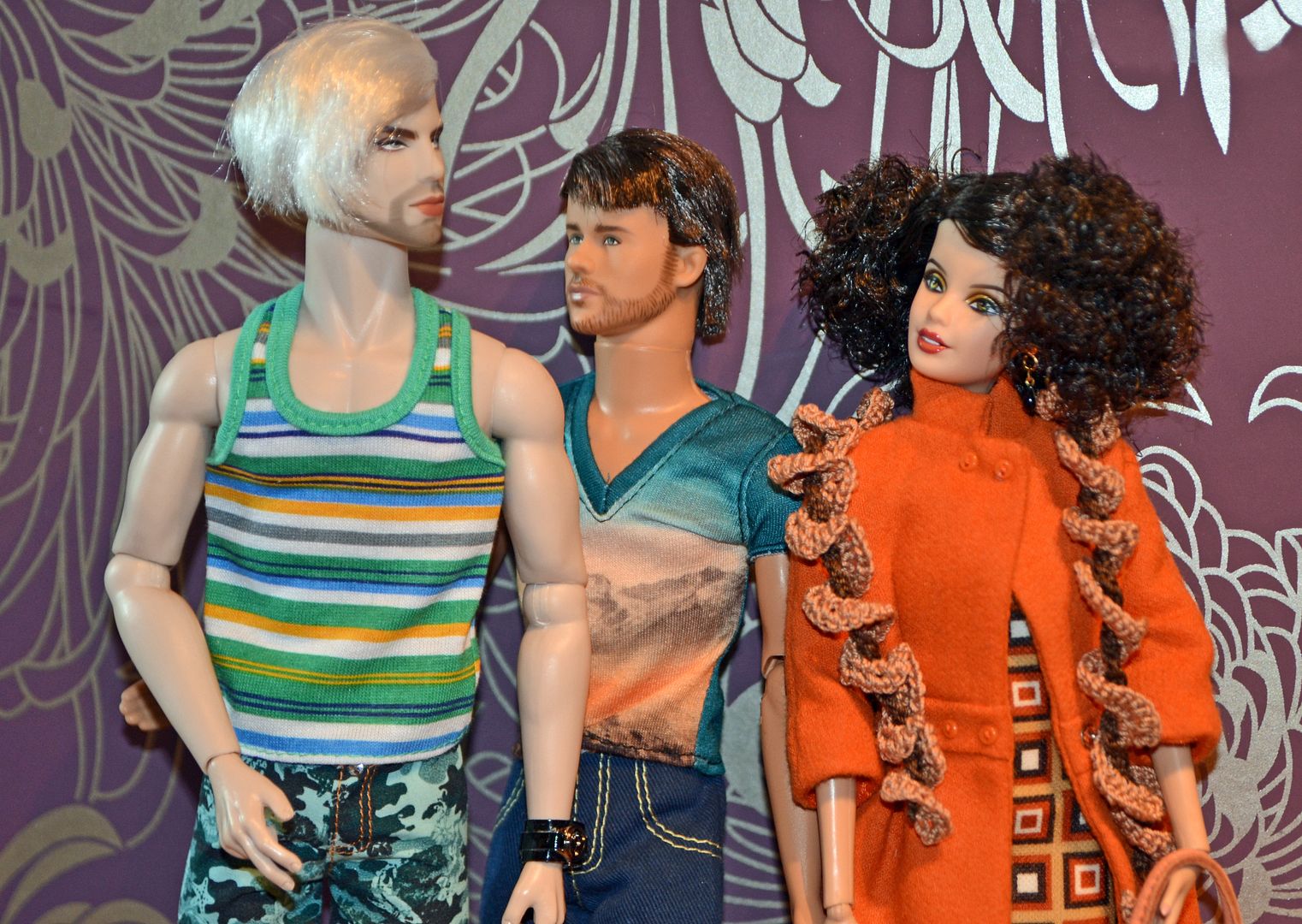 What do you think?
 ...........................
 Oh, and I found a new owner for the droopy draws!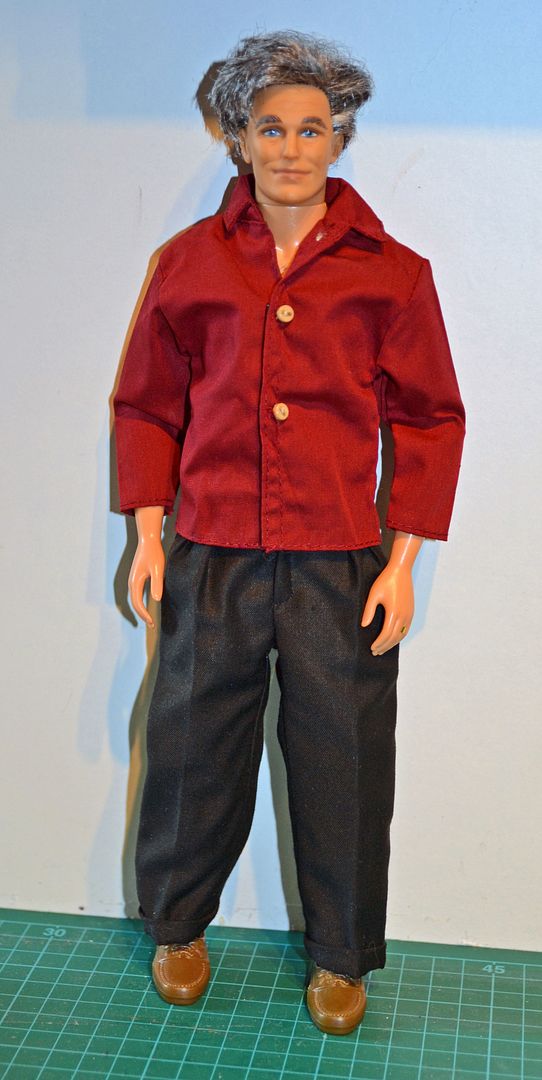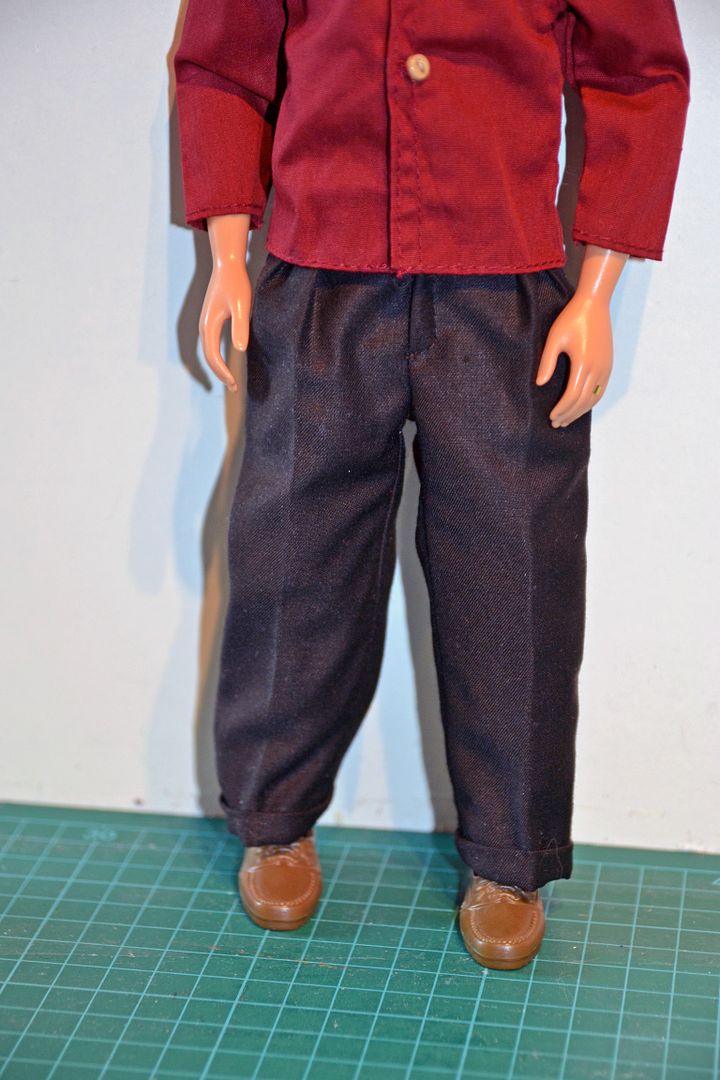 Perfect!