Reporter Ken PART Two.....For H.A.D club members only
(Now I need to just warn you that this is a mixed doll town and while pictures and stories will be around Mattel dolls other dolls might well sneak in)
 After I'd had a quick tour of the town and the long drive tiredness was catching up with me so I headed back to my hotel, ordered a hot chocolate to go and went back to my room.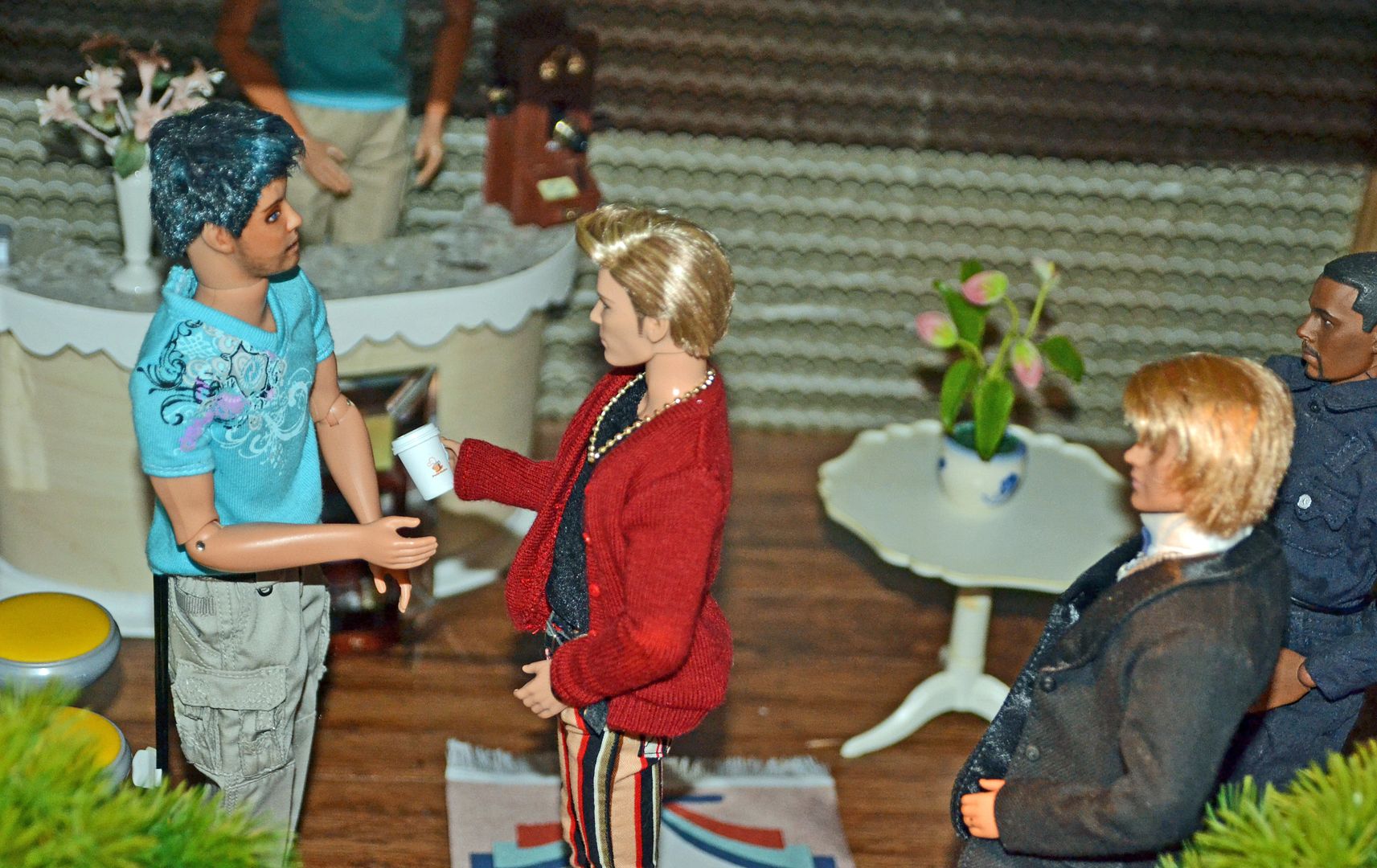 Having finished my unpacking which did not take long and I'd taken a long hot shower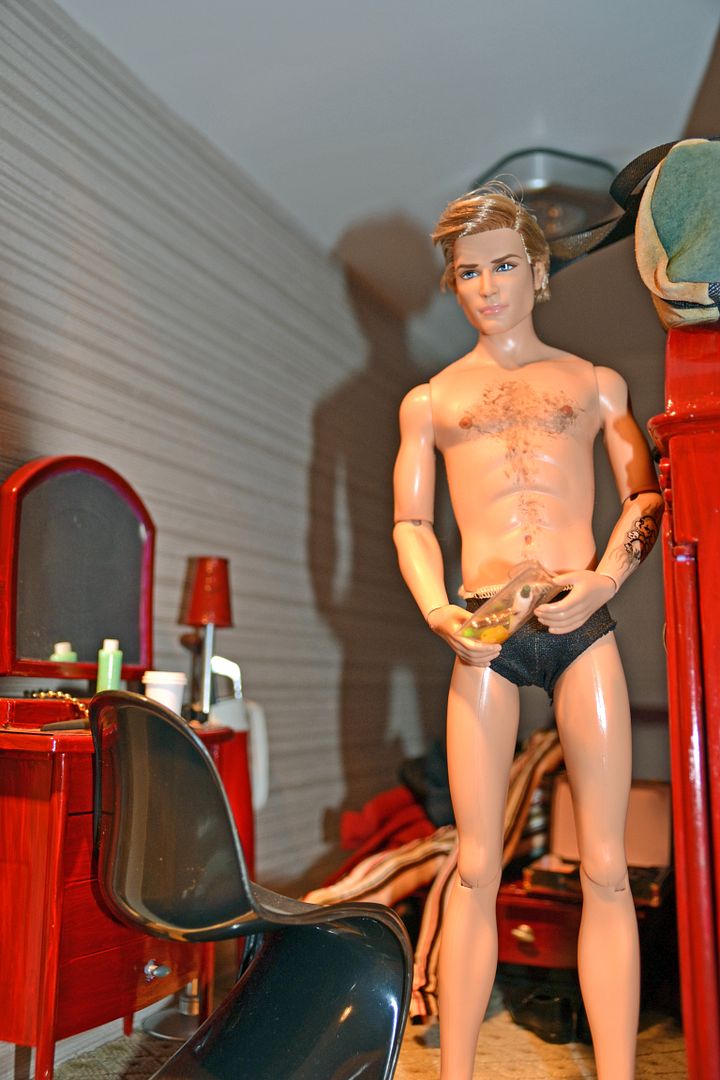 I then laid back on the bed. I started flicking through the TV channels. 
Channel One... World News..... (local news would have been         interesting but I don't want to sleep feeling depressed!)
Channel Two... The Weather channel....(Cold but sunny in places, warm and wet in others, some snow in the mountains and 80's on the beach! Why can't the weather people just say... look out the window what ya see is what ya got?)
Channel Three.... A magazine channel called He's A Doll....(now this sounds interesting but not the sort of thing to help me sleep)
Channel Four..... Putting on the Ritz with Mattel... ( to flashy for sleeping to)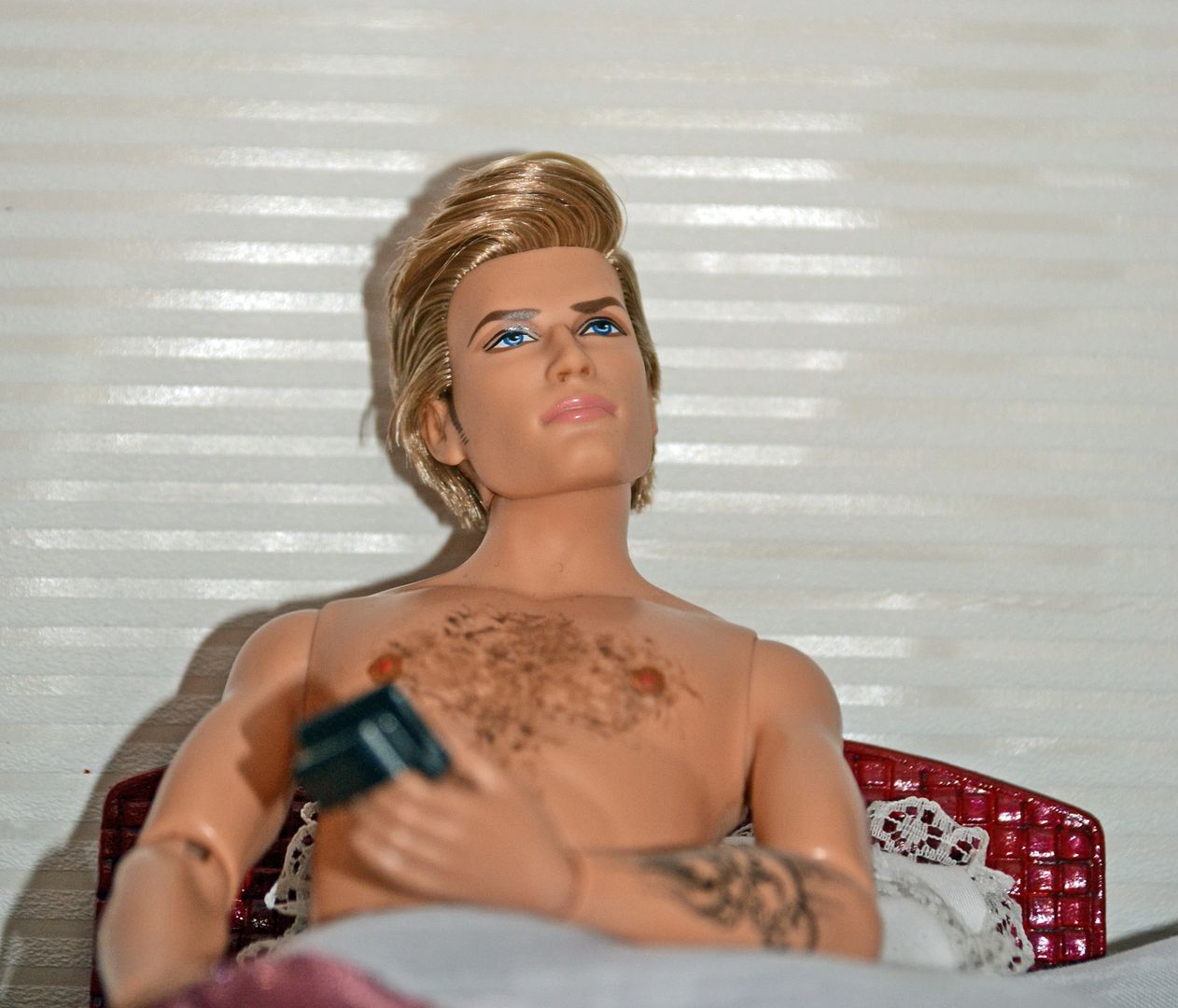 Channel Five....  Barbie's Fashion World.... (ahmm, not for me)
Channel Six.... How to be a beach bum with Blane...  (Creep!)
Channel Seven.... Sport .... (again not for sleeping)
Channel  Eight.... Learning Spanish with Teresa (now that's a sexy lady, this could be just right but I'll just see if there is anything else?)
Channel  Nine .... An old re-run of 'Neal's Dates .... (Not my thing but I understand the guy... Neal Hage he live around here someplace? Maybe I should give this a little looksy?
LINK TO NEAL'S DATES [these are not Mattel Dolls]
Soon I was sound asleep and the next thing I knew the alarm was bleeping on my iPod. Fumbling around I found my phone and turned off the alarm it's 7:30am. 
Once my eyes get into focus I look around remembering that I'm in a hotel room someplace Oh, yes The Priors!
Soon I'm dressed and ready for the day ahead, top of my list is a good breakfast then I need to put out some feelers and find some sort of employment! I wonder if the local Newspaper office is looking for staff?
Breakfast was wonderful I had the full English... eggs (sunny side up) bacon, sausages, mushrooms and tomatoes with toast, jam or honey and as much coffee as I want!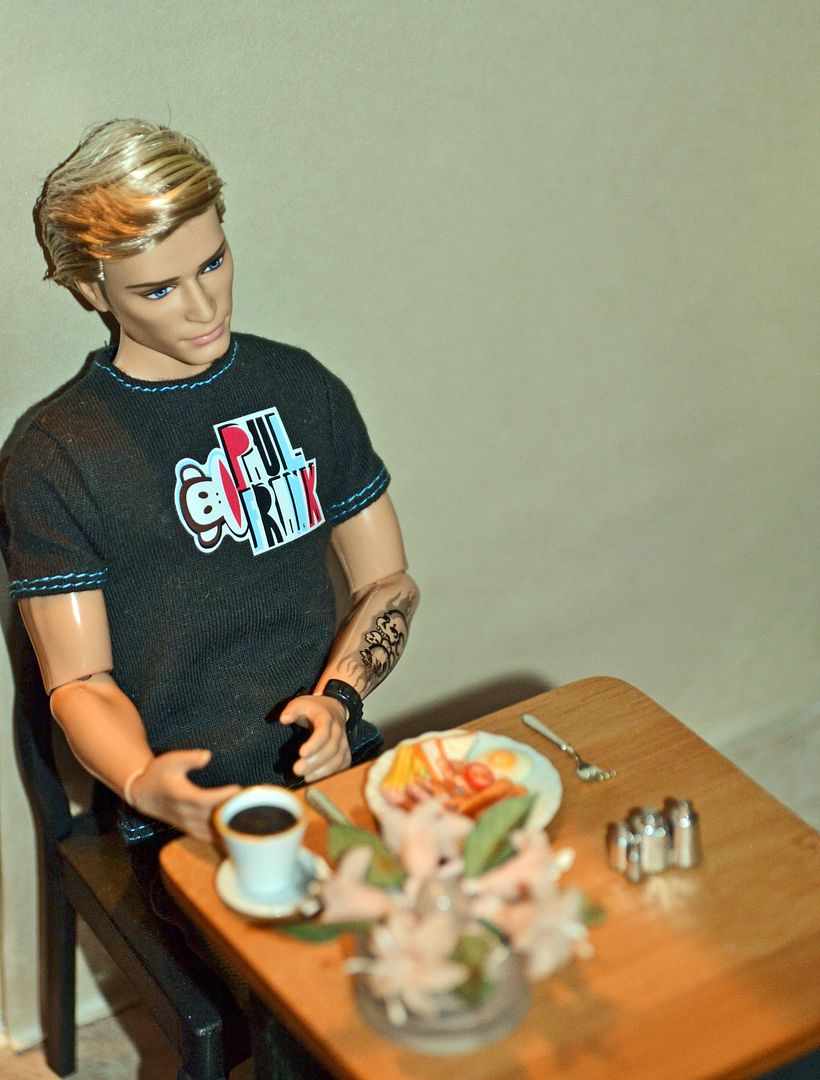 I had a great seat between the window looking out over a piazza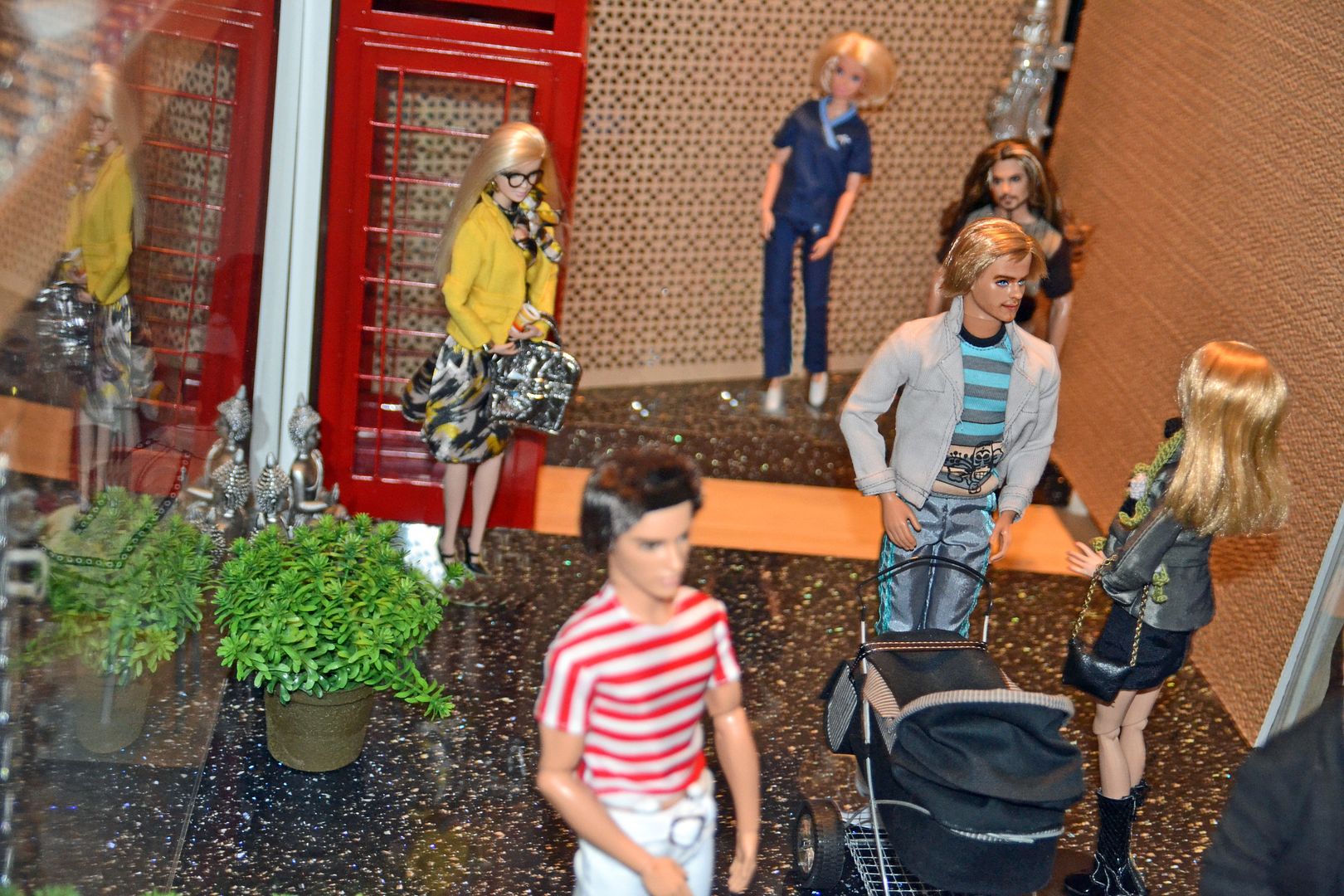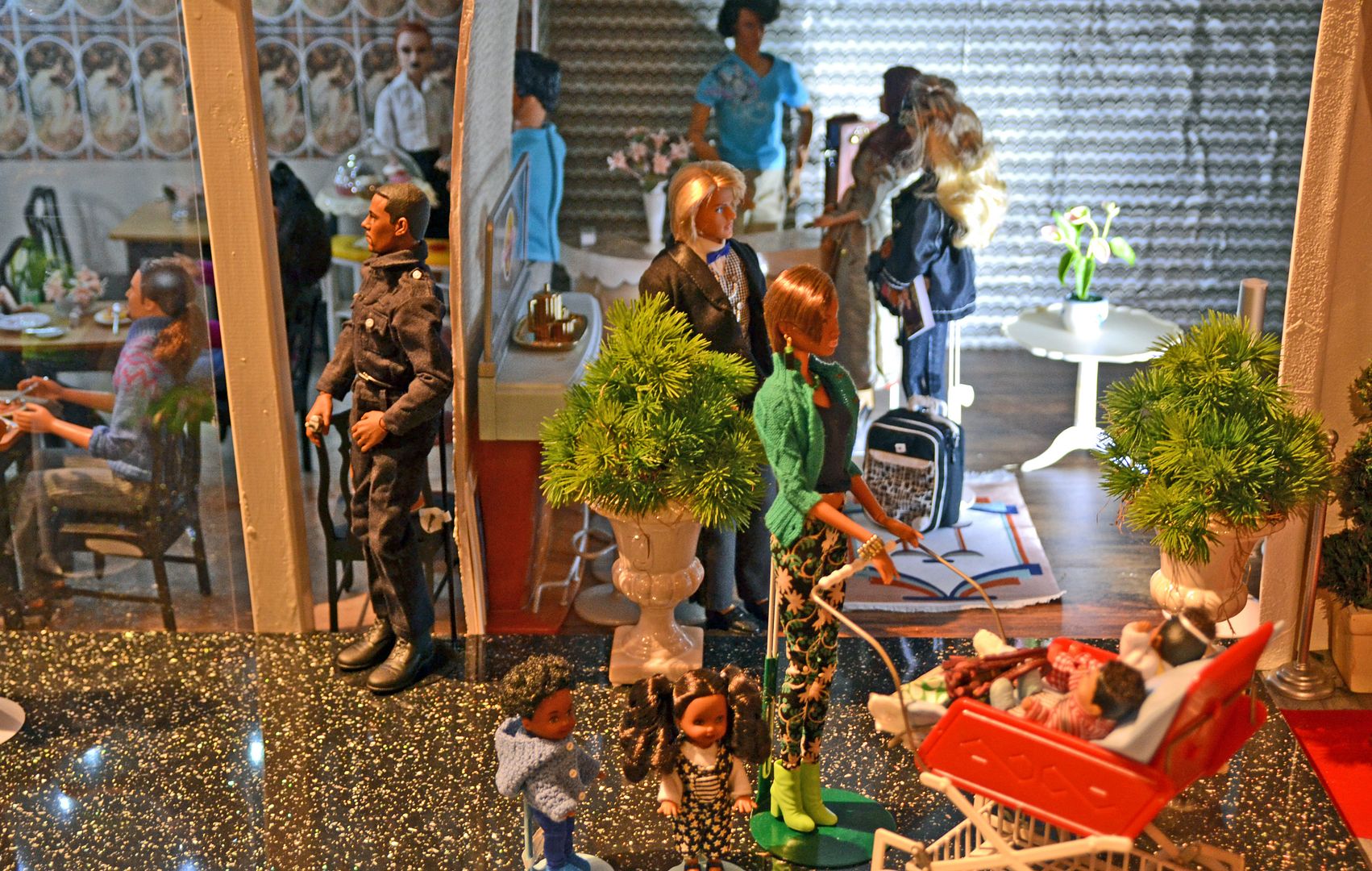 with the shopping mall
and two beautiful ladies sitting on the other side of me.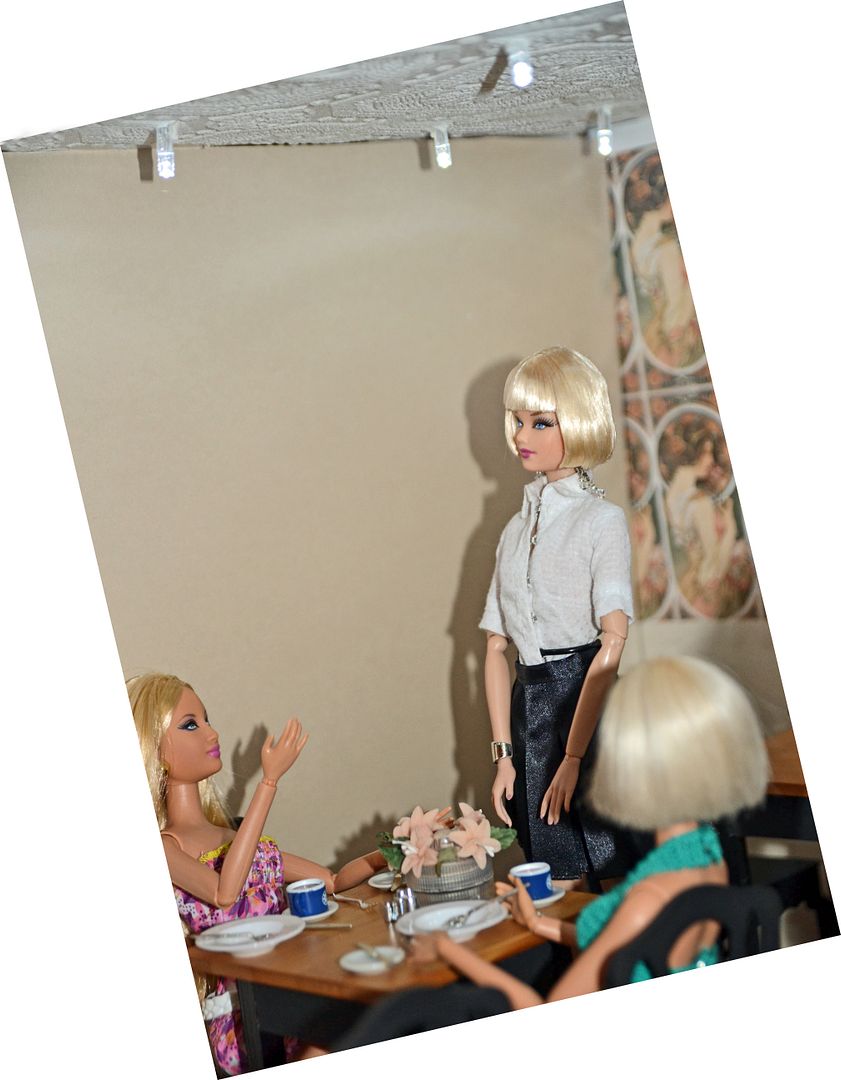 The restaurant by the way was new clean and quite nicely done.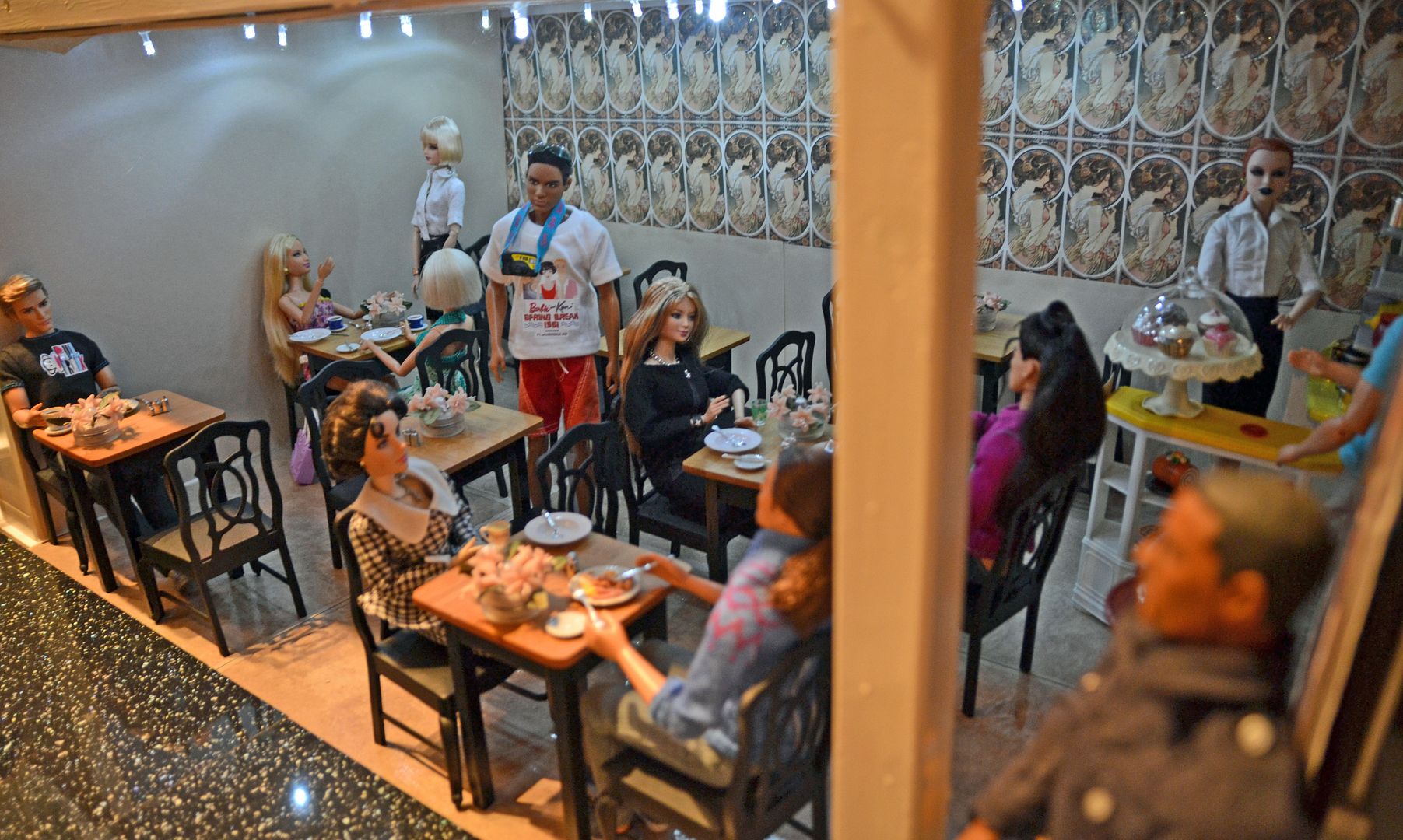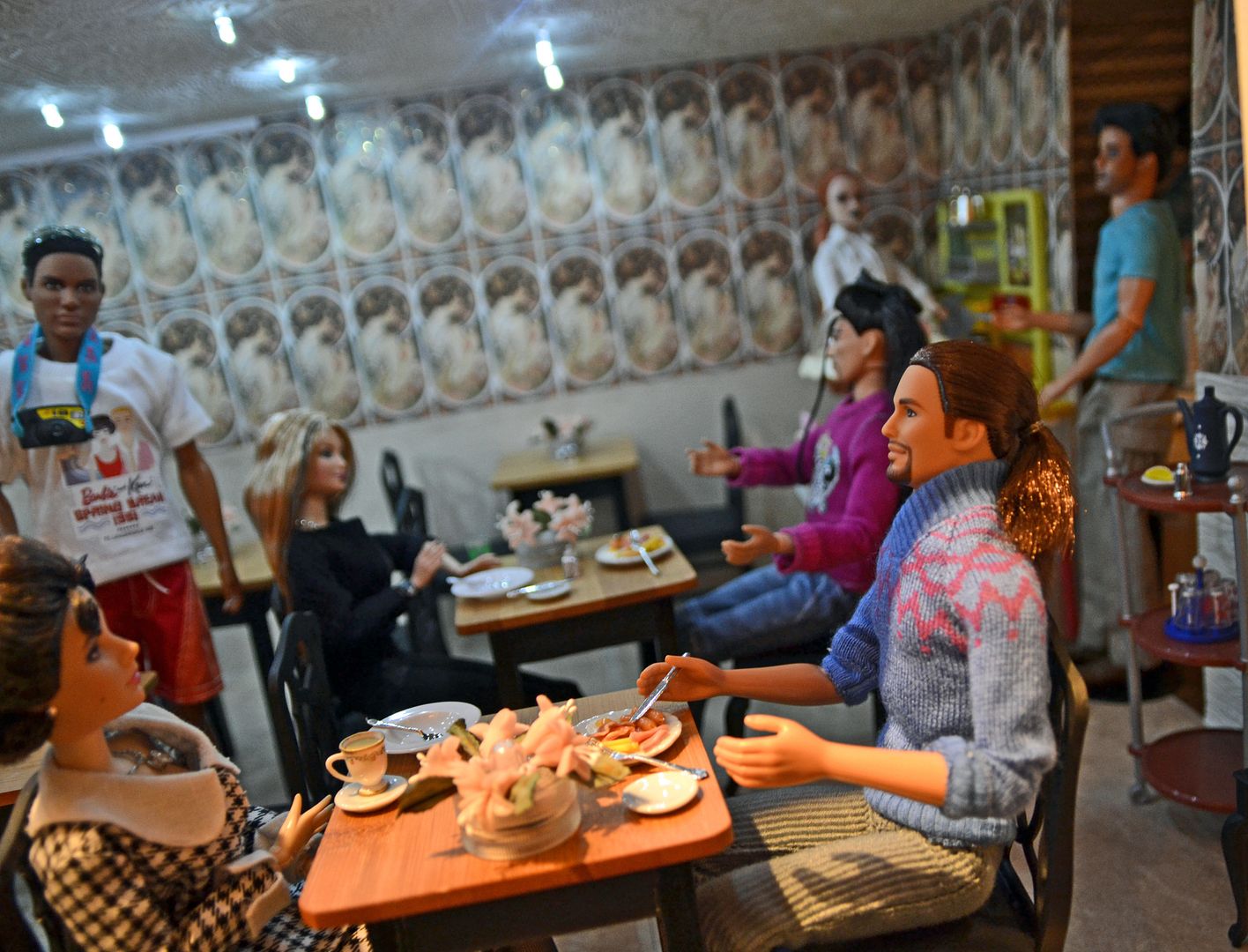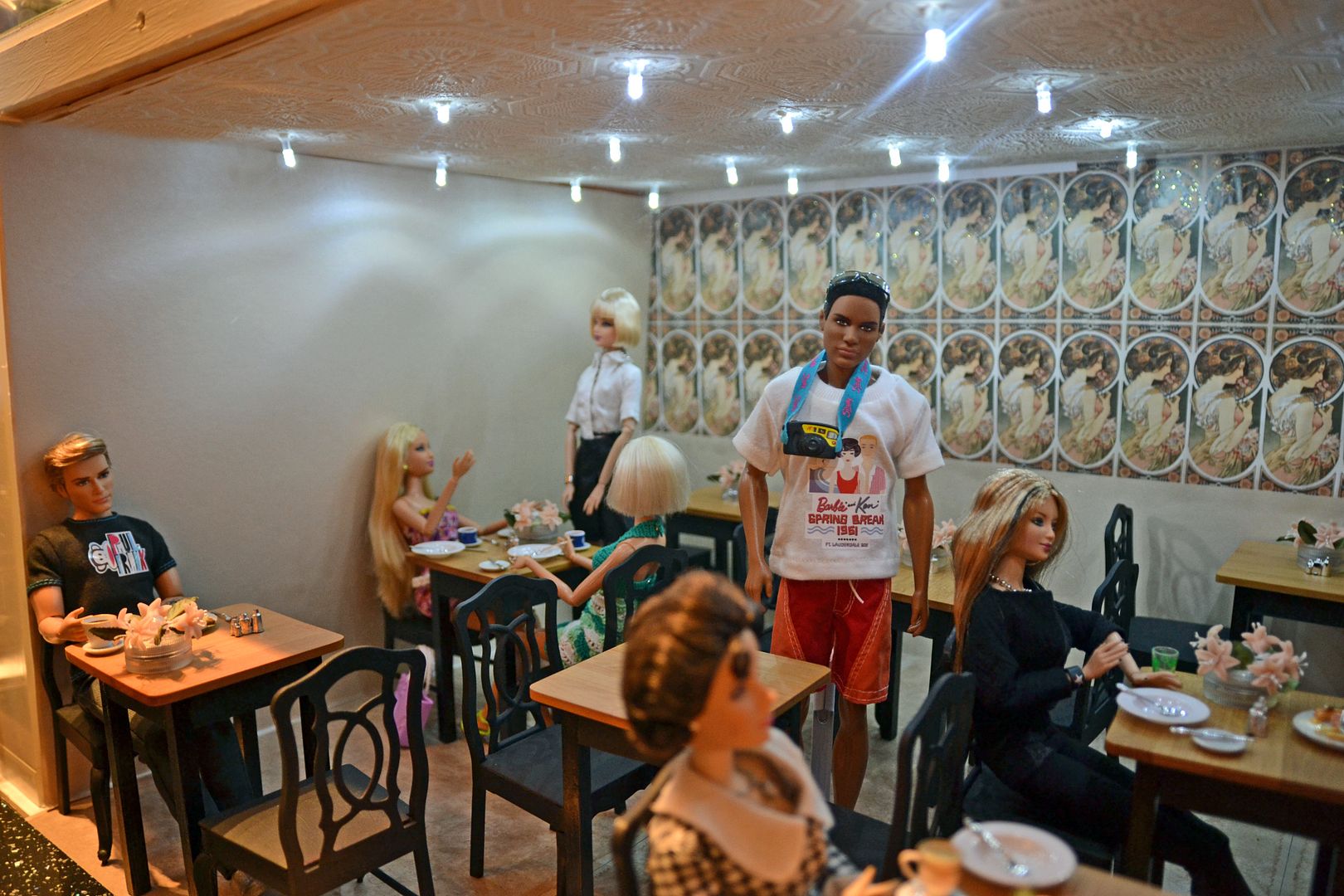 After breakfast I needed to go back to my room collect my mobile phone and laptop (I had wanted to take my laptop to breakfast with me so I could catch up on my e.mails and look up a few things but I'd forgotten to put it on charge!!!)
Reception was busy with two lovely ladies booking in... or out but I hope in! I can't help a little chuckle so many lovely ladies the place is just over run by them!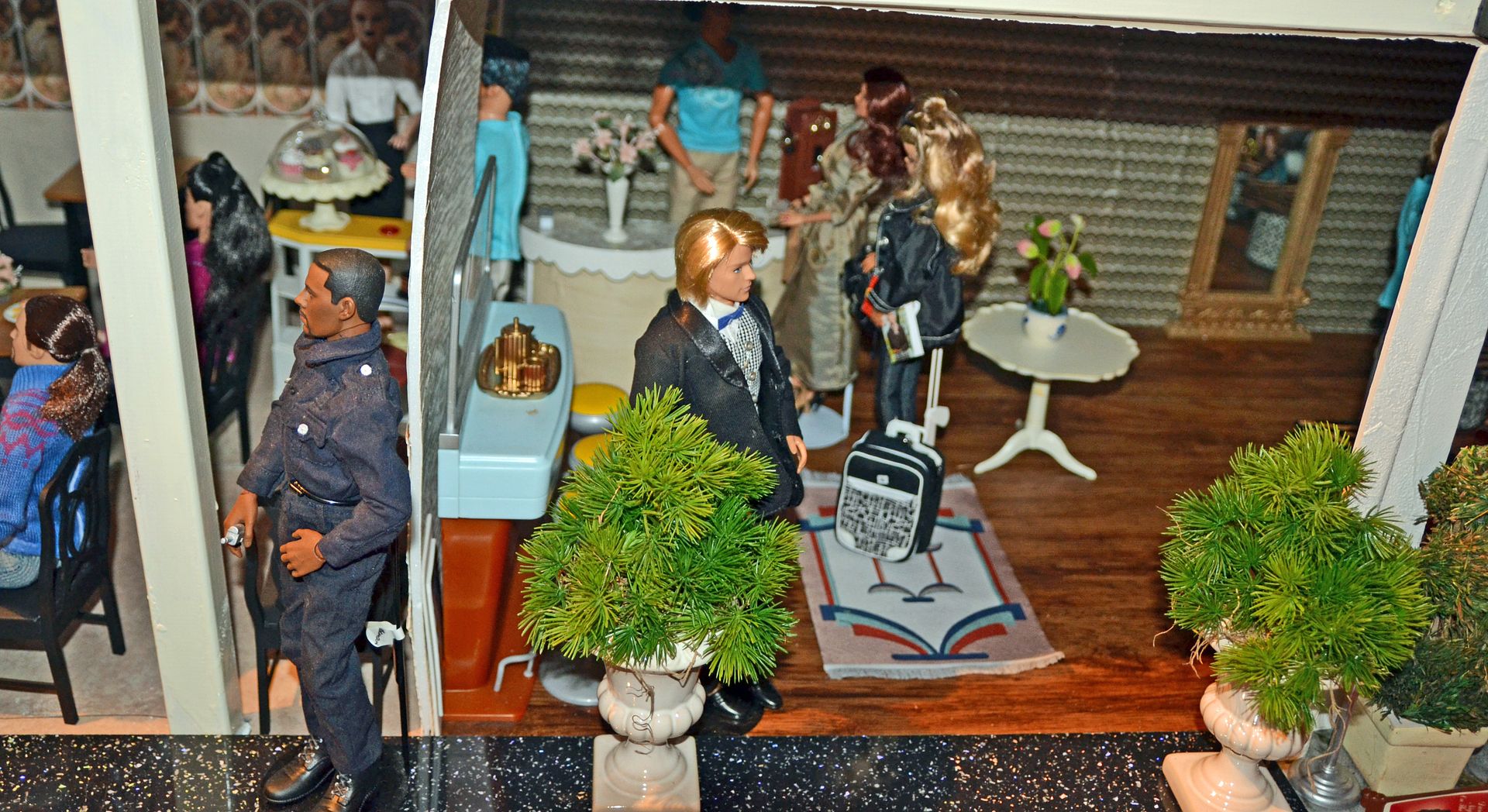 Next I need to make a decision , do I work in my room go down and work in the foyer OR I take a look out the window you can just see the pool from here. Yes, I think I'll go site and work by the pool. Well, you never know what I might hear sitting by the pool?
So after a quick change into my shorts  I make my way down to the pool finding a table with a sun umbrella I can look across at the pool at out onto the beach.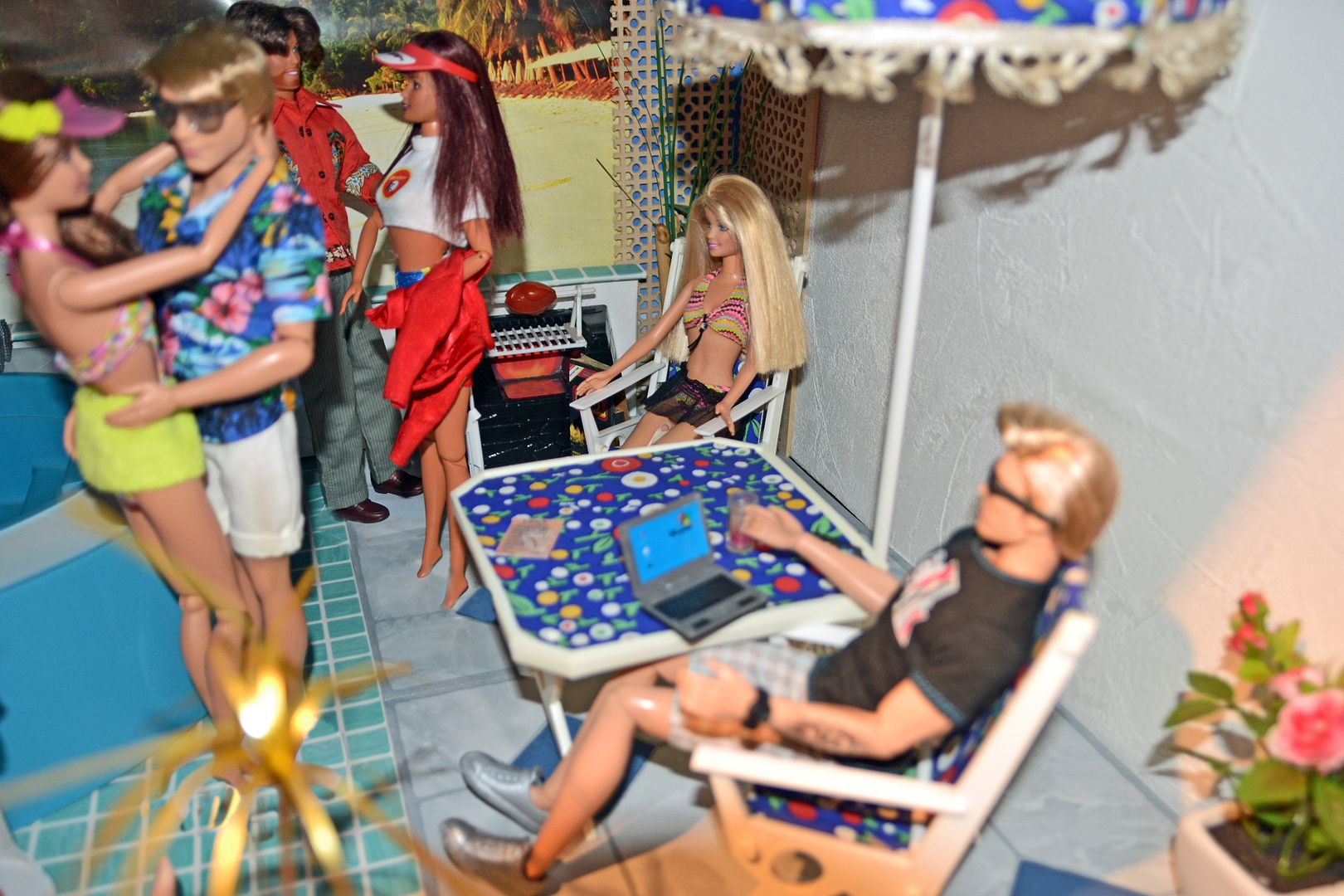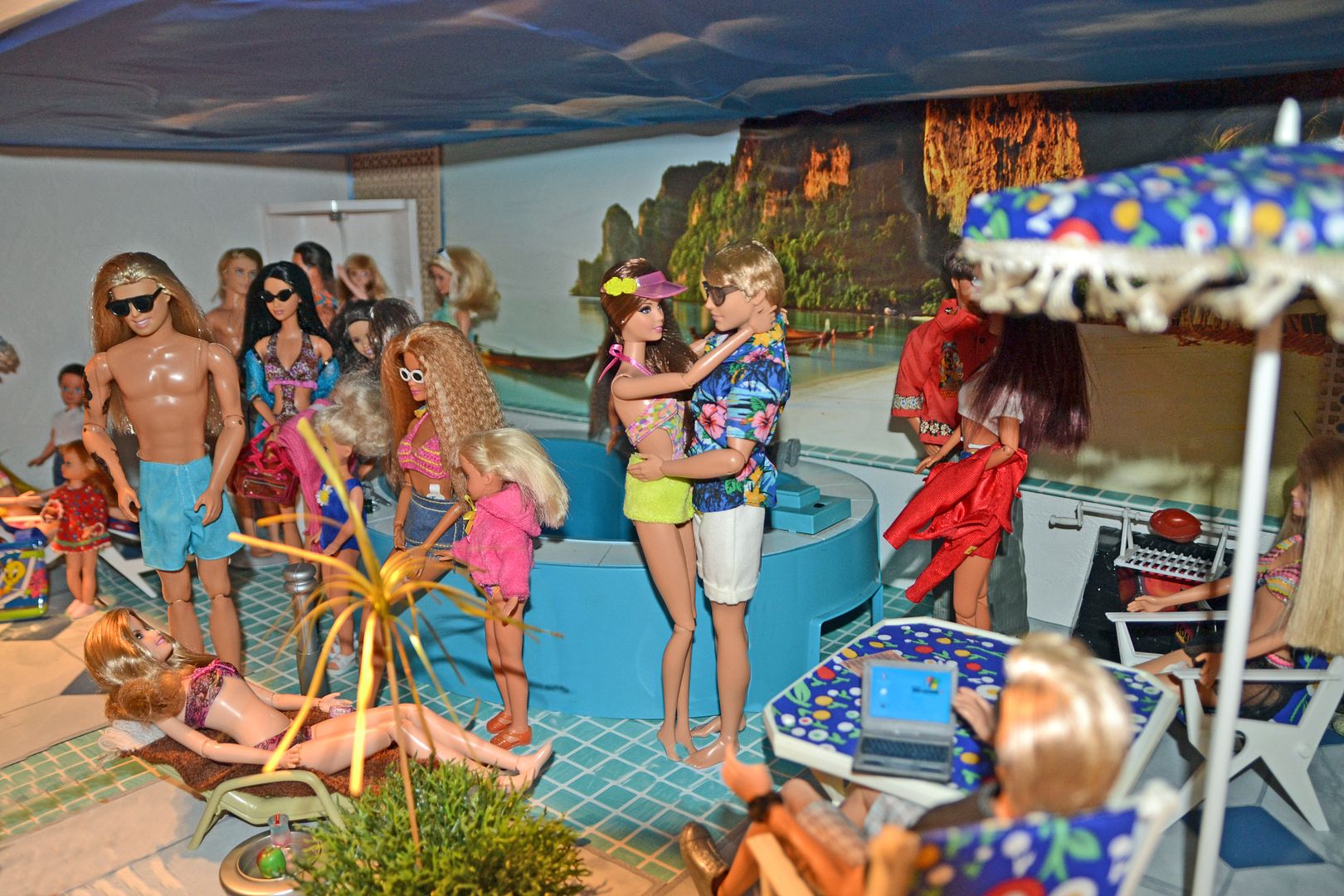 This place is HOT and I don't just mean the weather!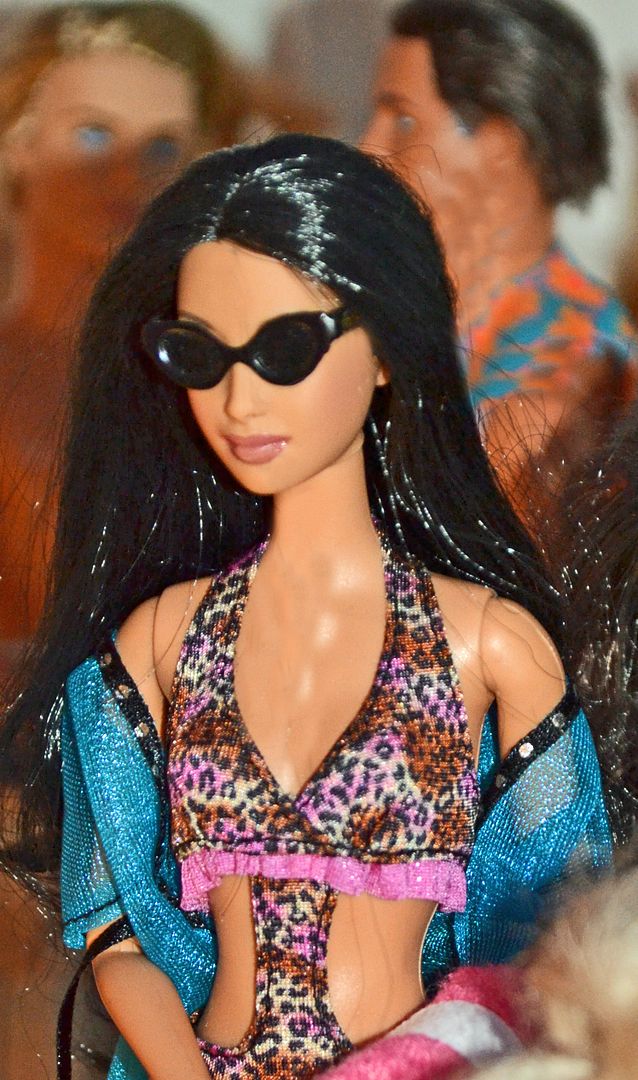 LINKS
My WEB Site Suwi's Place
THE PRIORS my main story 
   http://www.saucy-suwi.com/thepriorsstories.htm
My Other Doll Stories 
  http://www.saucy-suwi.com/shortstories.htm
My Diorama BLOG   
  http://www.saucy-suwi.com/shortstories.htm
My Life BLOG  
    http://www.saucy-suwi.com/shortstories.htm