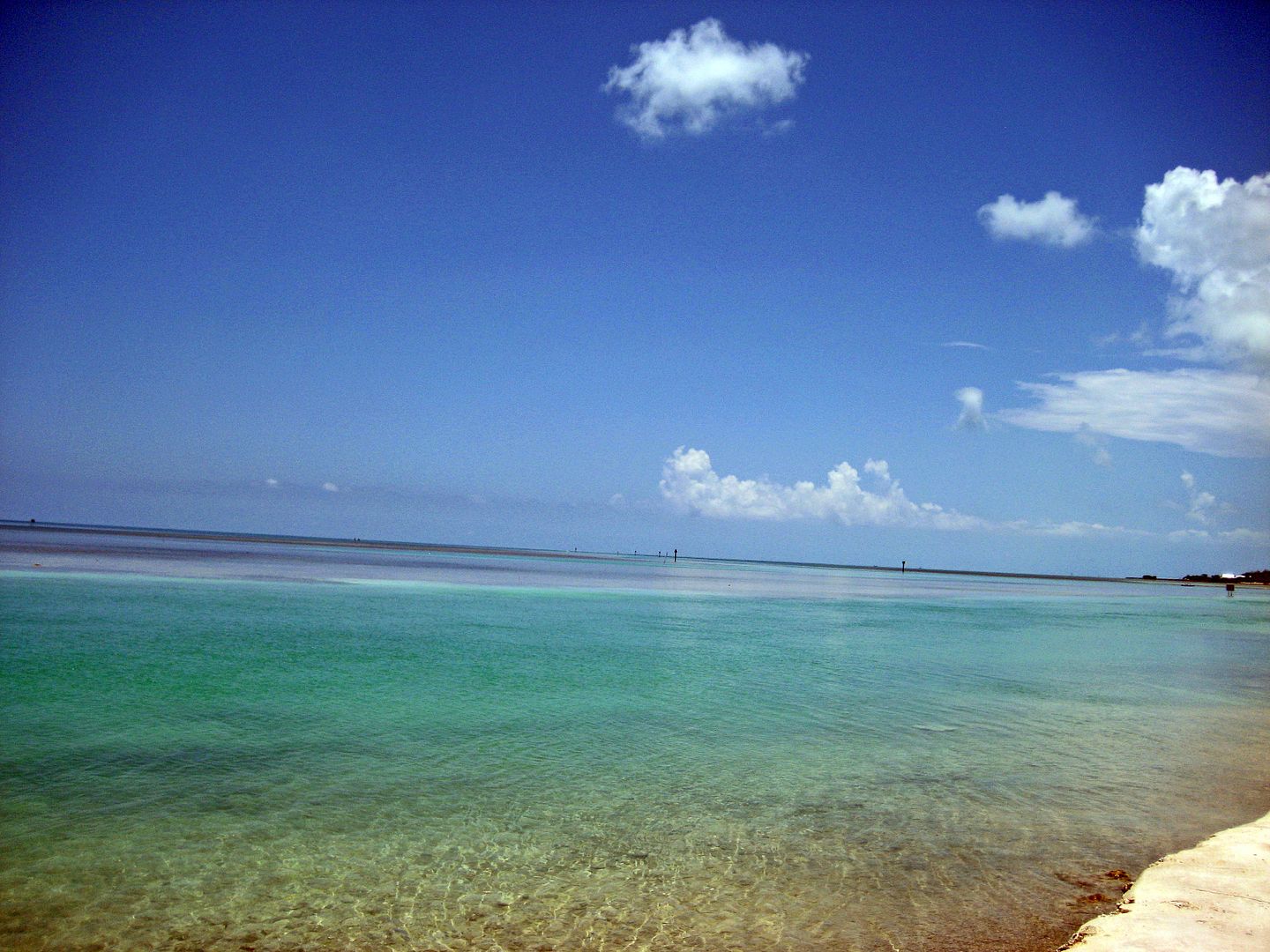 The next morning they were up early for a drive down to Key West where they were going to stay for a couple of days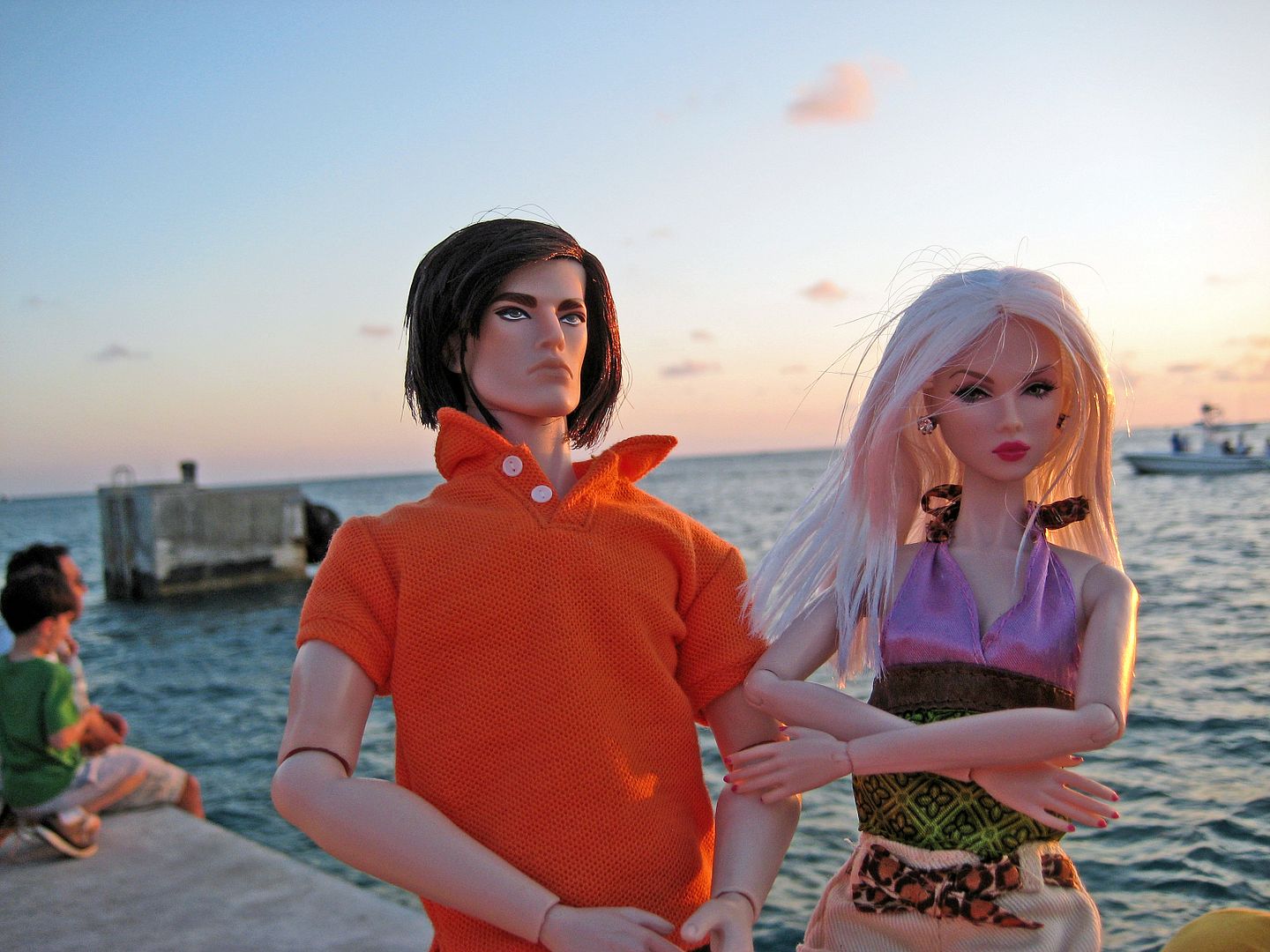 Arriving early in the evening they change and take a taxi to Mallory Square to watch the sunset.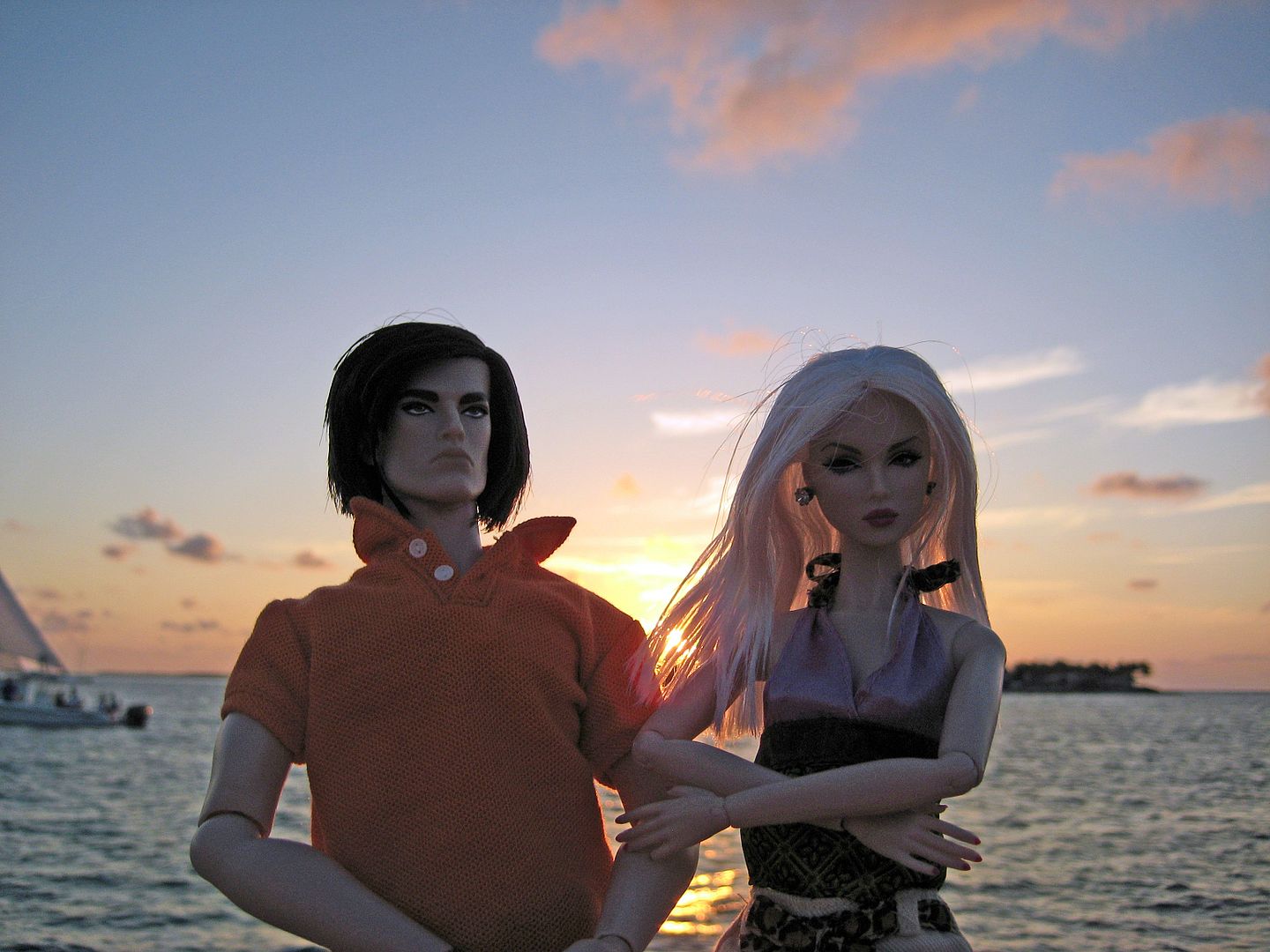 Lilith sighs "WOW! So beautiful!"
 "Amm, yeah not bad I guess!" Marco shrugs his shoulders in a none committal way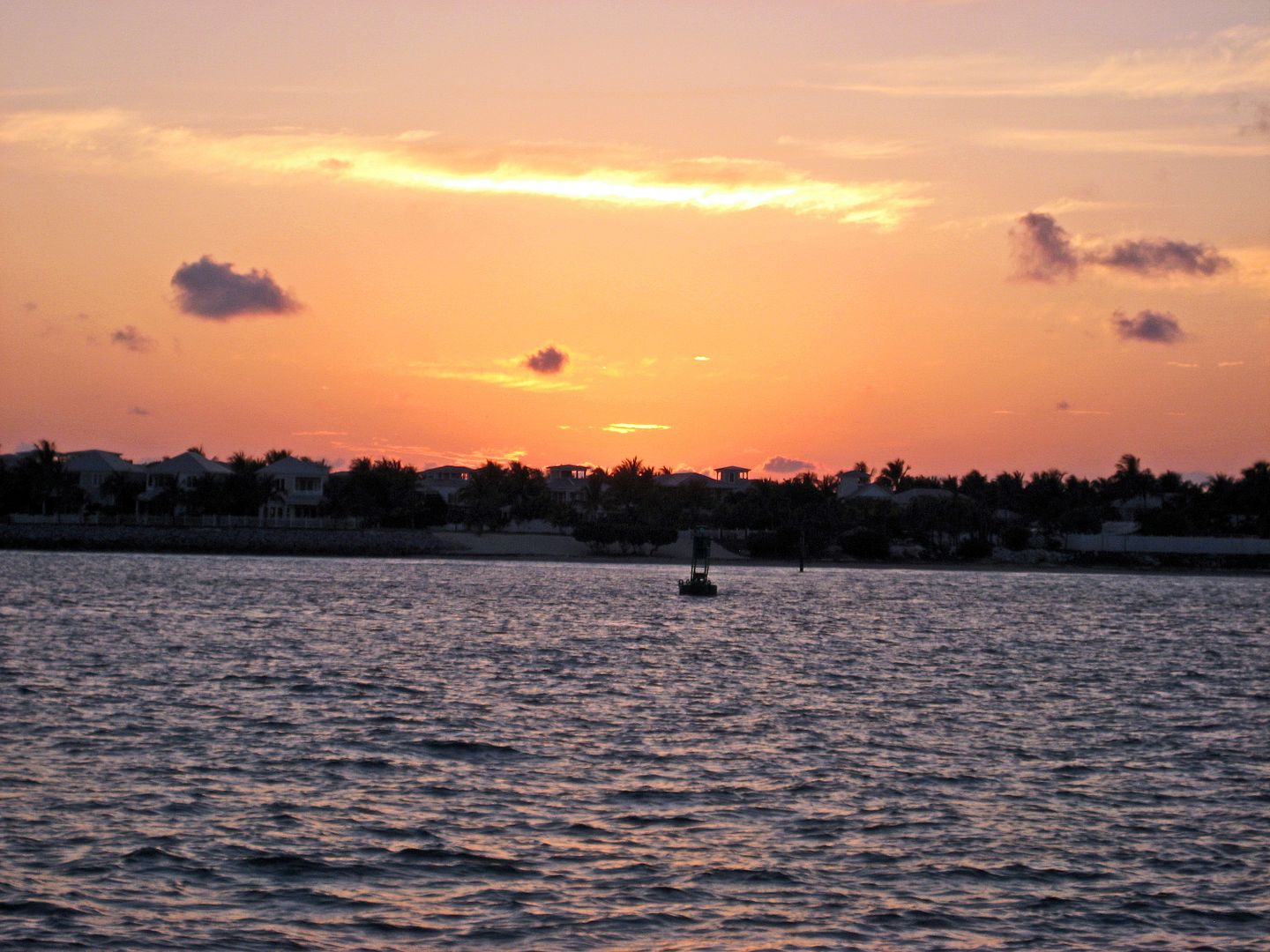 "Huh! You have no sole!" Lilith just handle this none romantic Marco and so they make there way back to the hotel and Lilith turns her back to Marco in bed that night ... just to make sure he understands romance is important!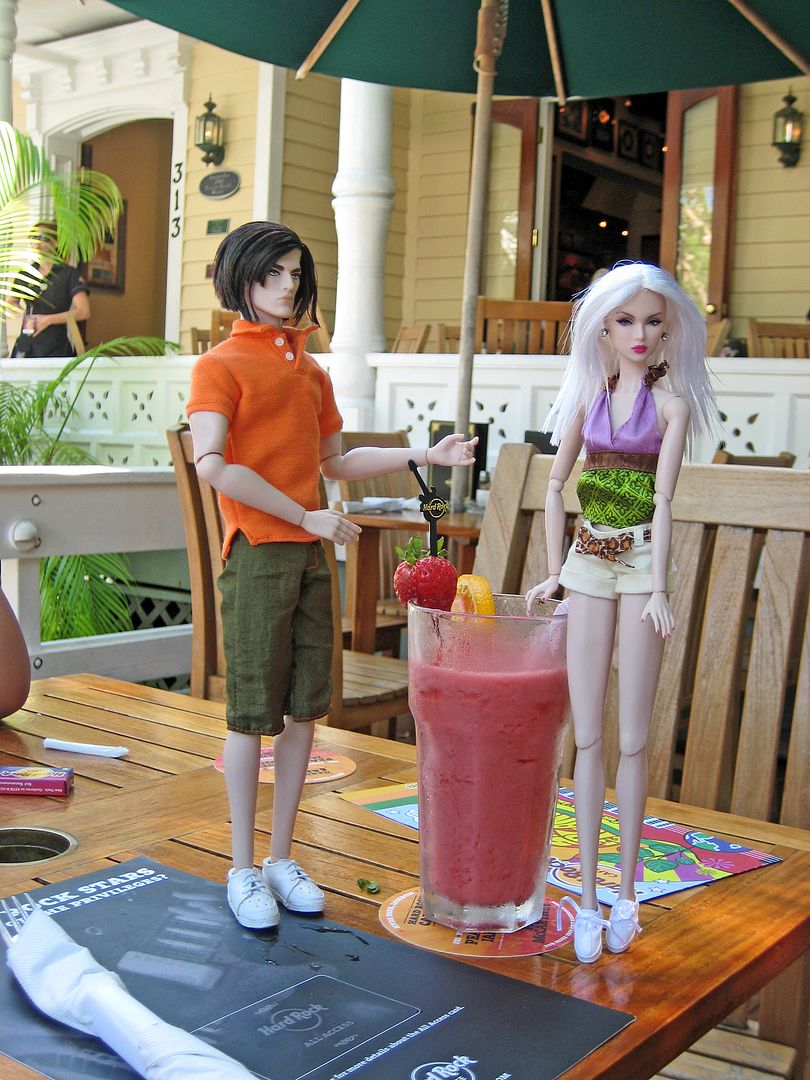 The next day they lunch at The Hard Rock Cafe.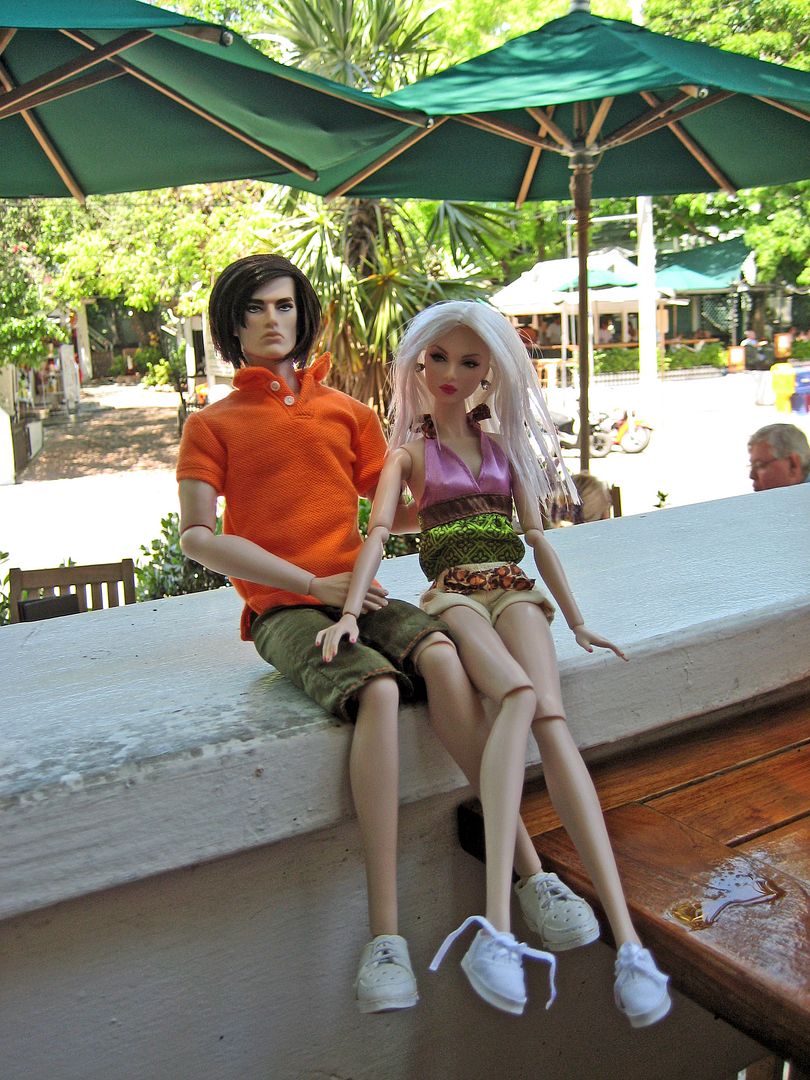 "Look at this place, it's so quaint in the daylight!" Marco hugs Lilith and tries to make up for his unromantic comment of the night before.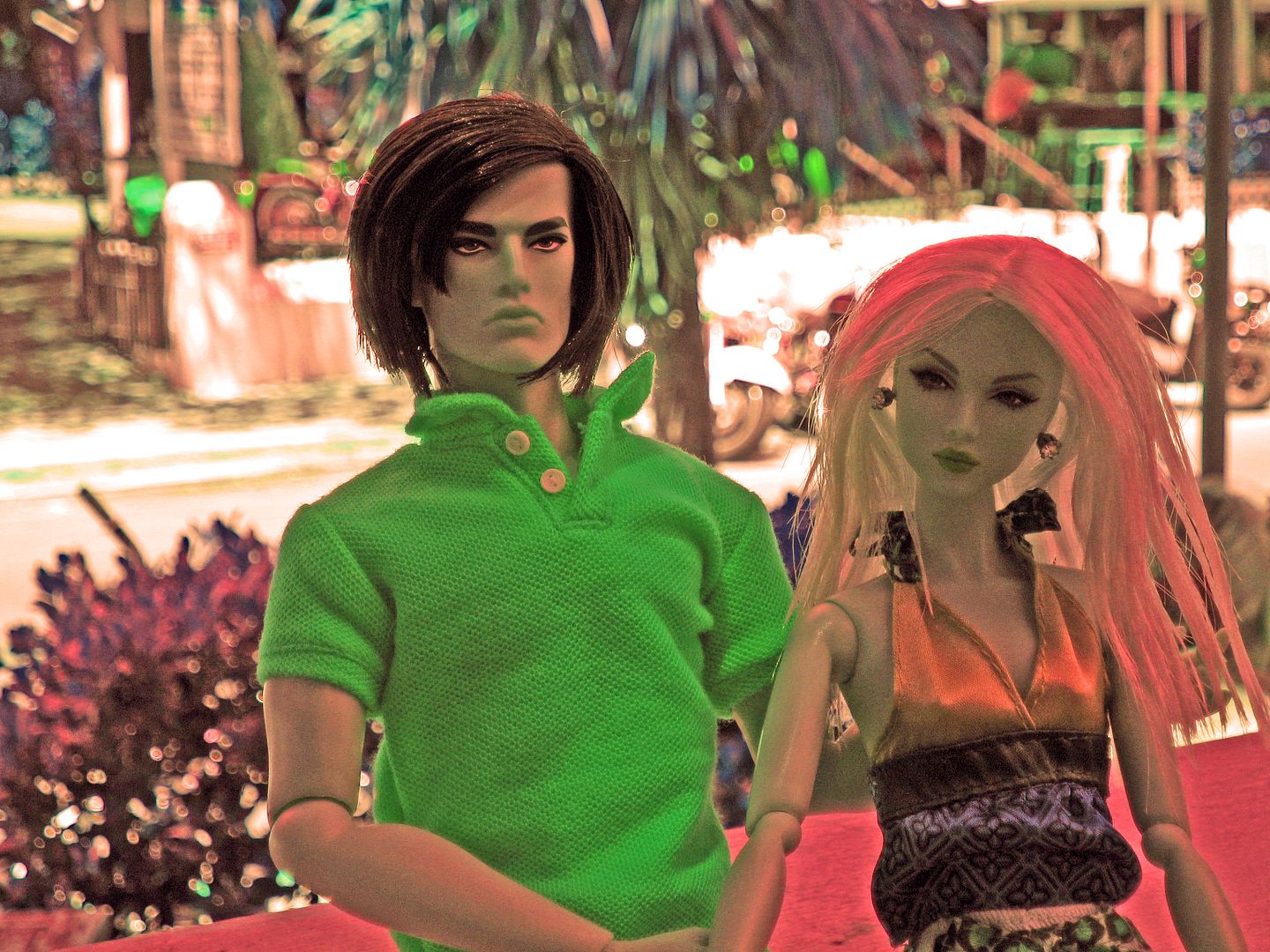 Lilith knows he is at least trying and quickly forgives him.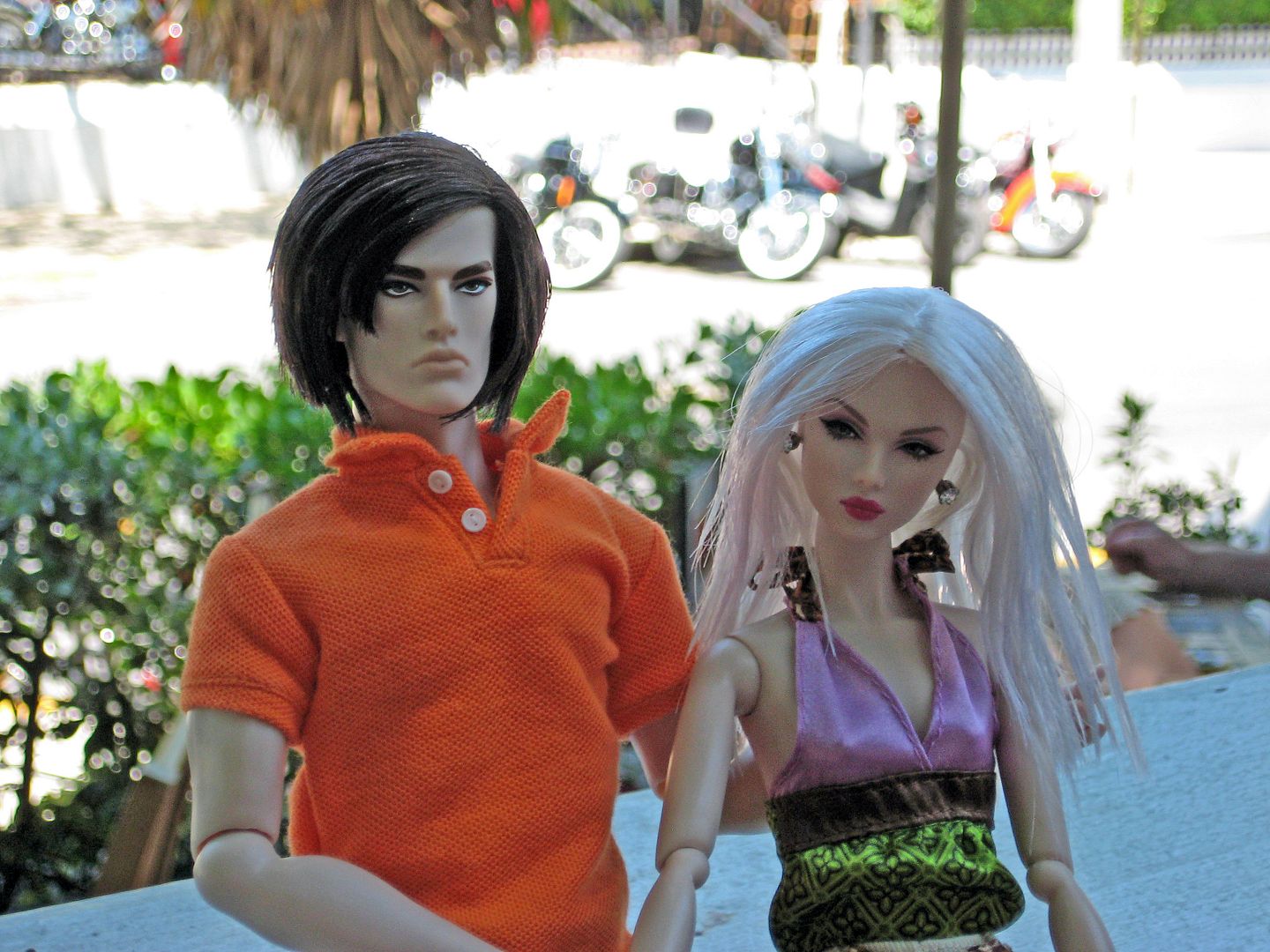 "Thank you!" she kisses the tip of his nose.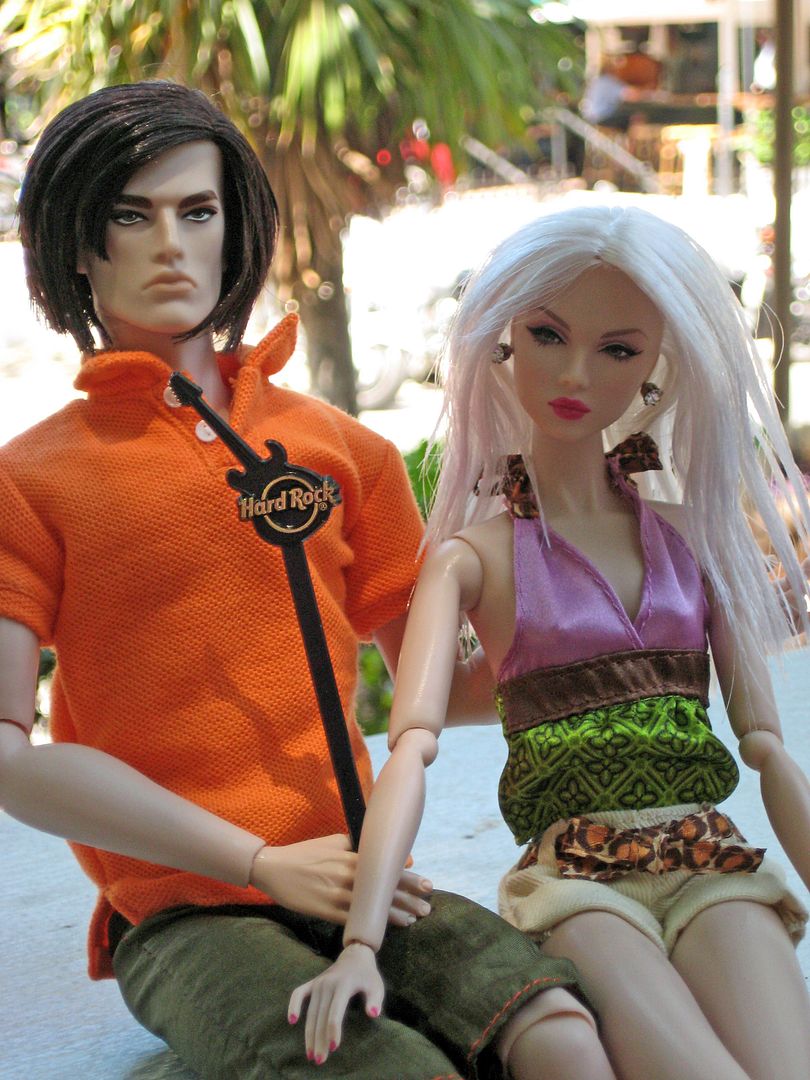 "For what?" Marco is happy Lilith is happy but not sure what he did right... or wrong for that matter.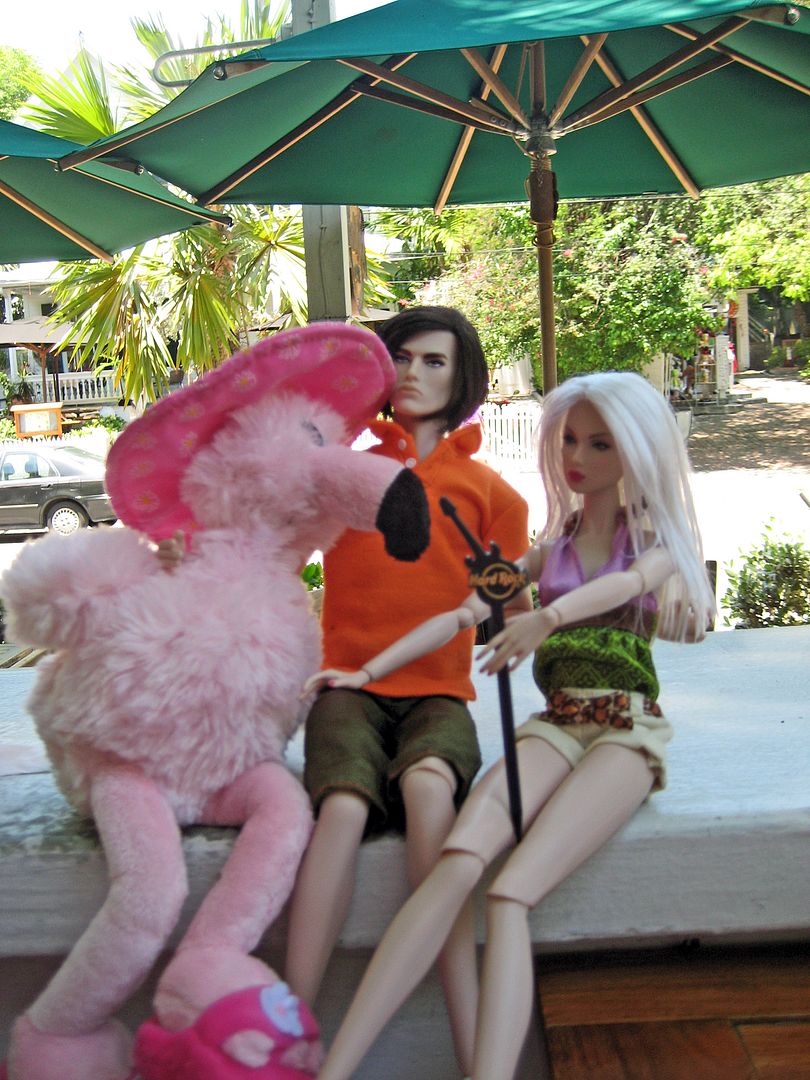 Just then this CRAZY bird comes and sits down with them.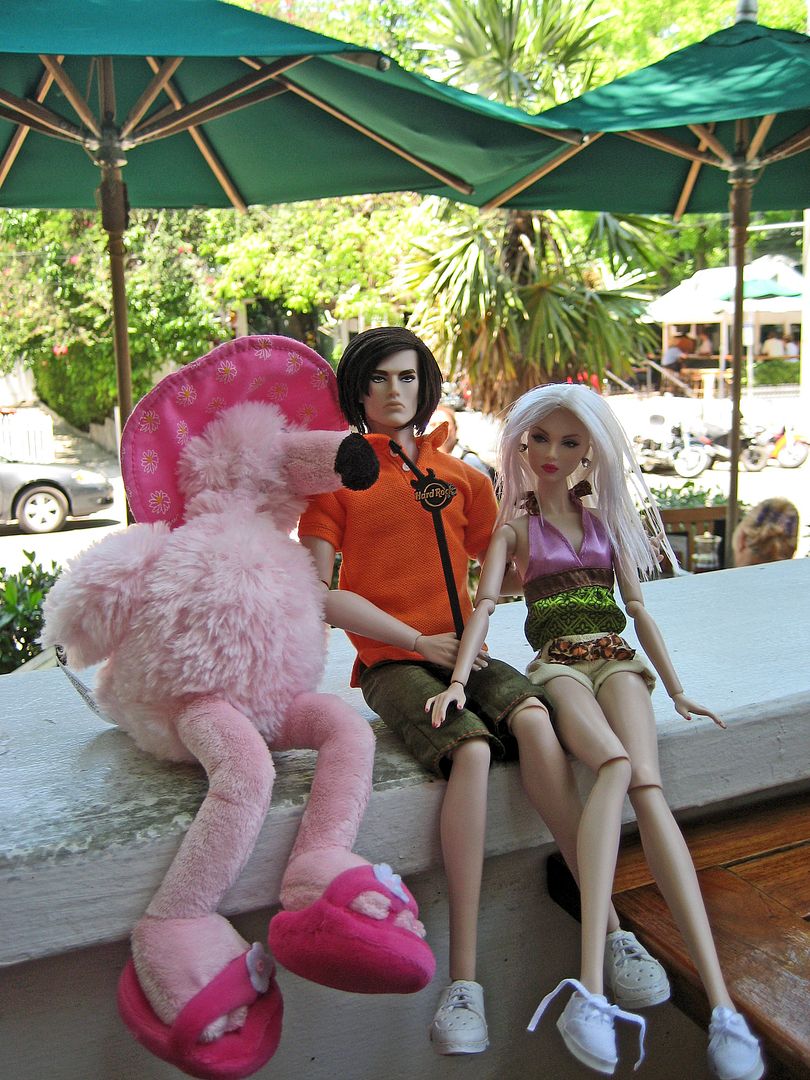 "Hi, I'm Mae West and you honey can come up and see me any ol' time!" she snuggles up to Marco. Who is not sure what to do as Lilith falls about laughing.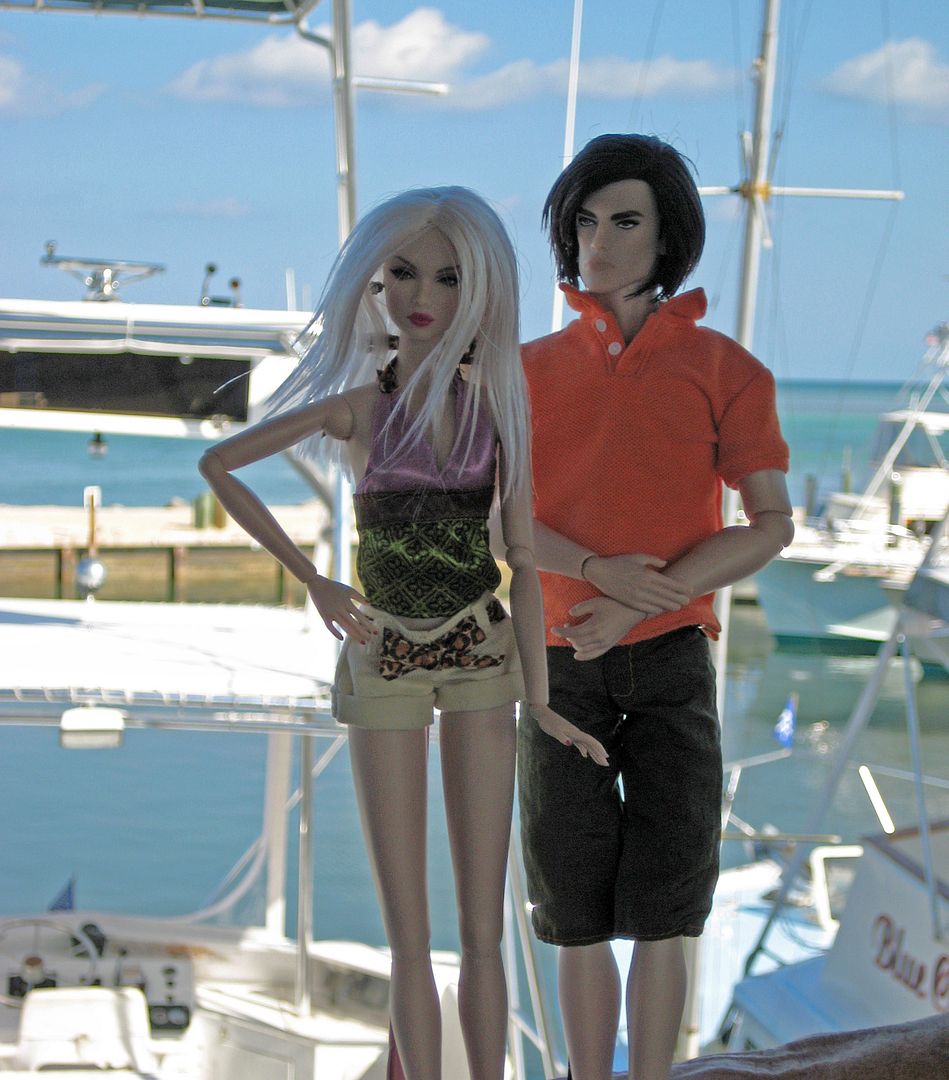 Later they went to look at the beautiful boats.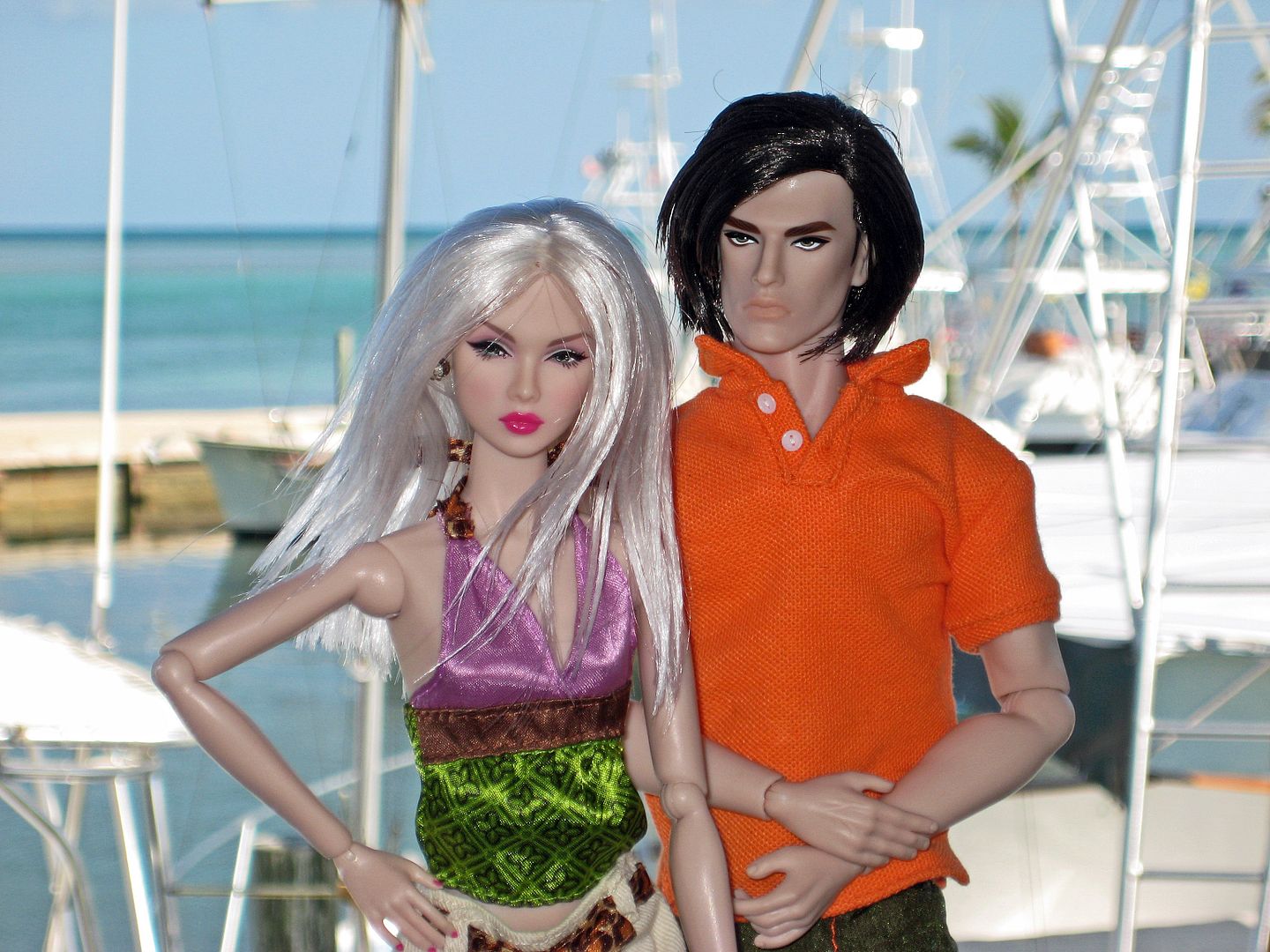 Lilith's hair gently blowing in the breeze, Marco thought she had never looked more beautiful and his heart ached with longing for her.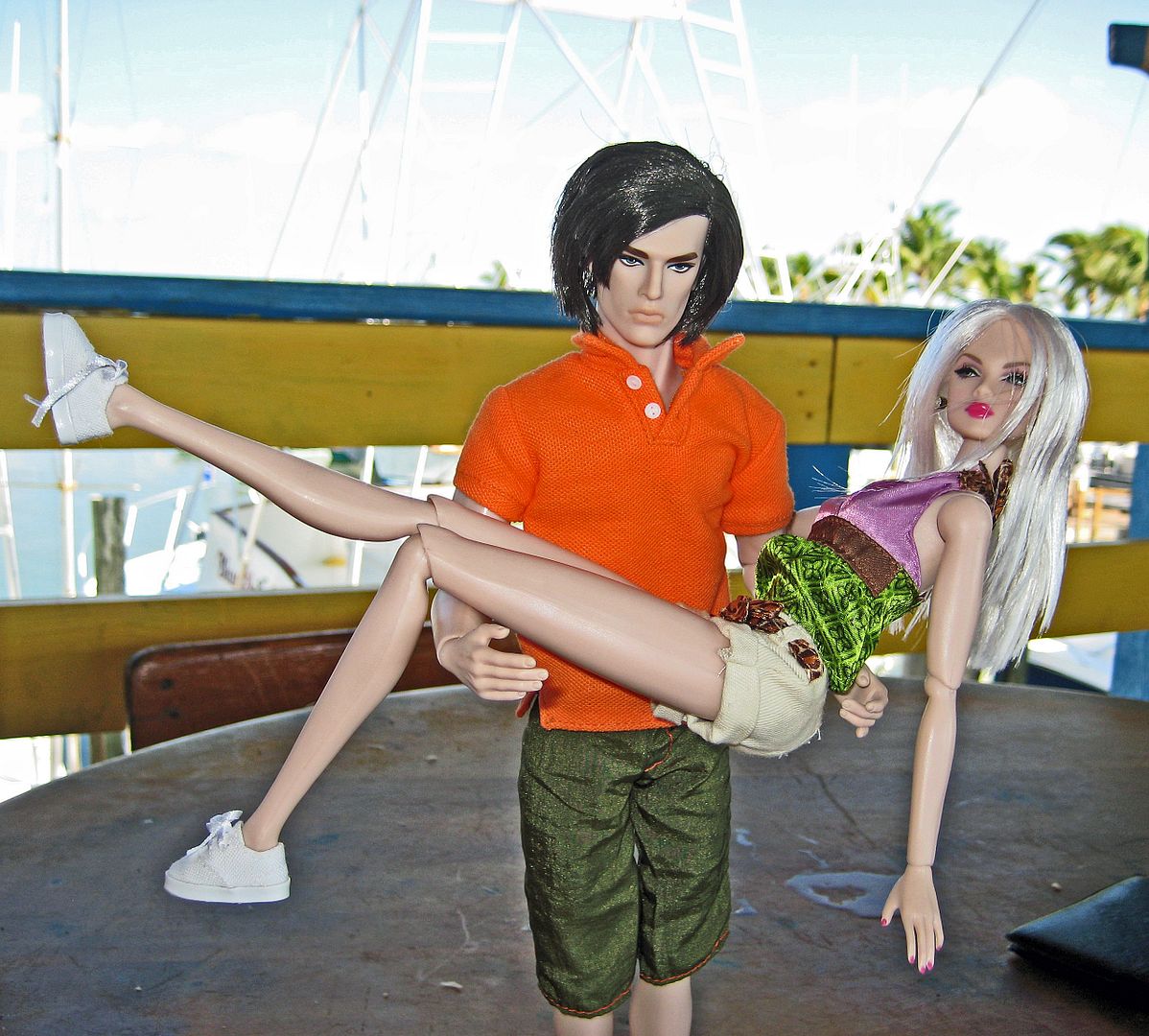 Swinging her up into his arms her starts to carry her away....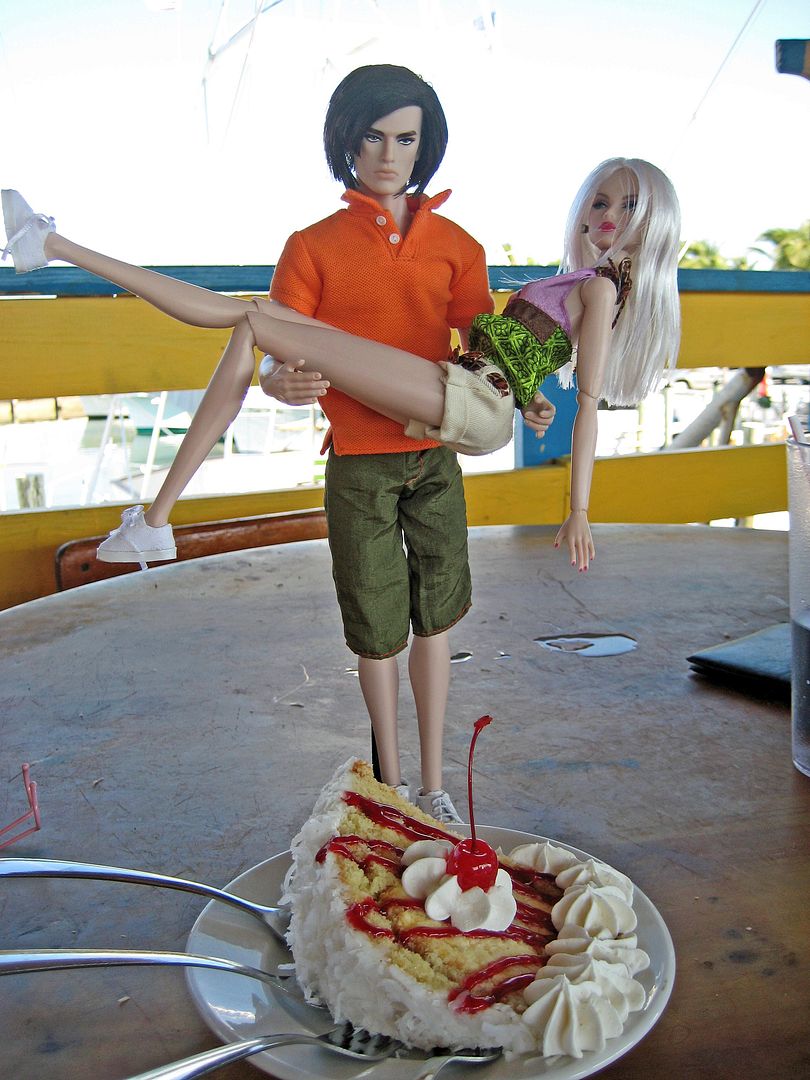 But not before he threatened to drop her in this scrummy looking cake!
 Once they had retuned from the Keys and rested up they went to visit Château Teresa's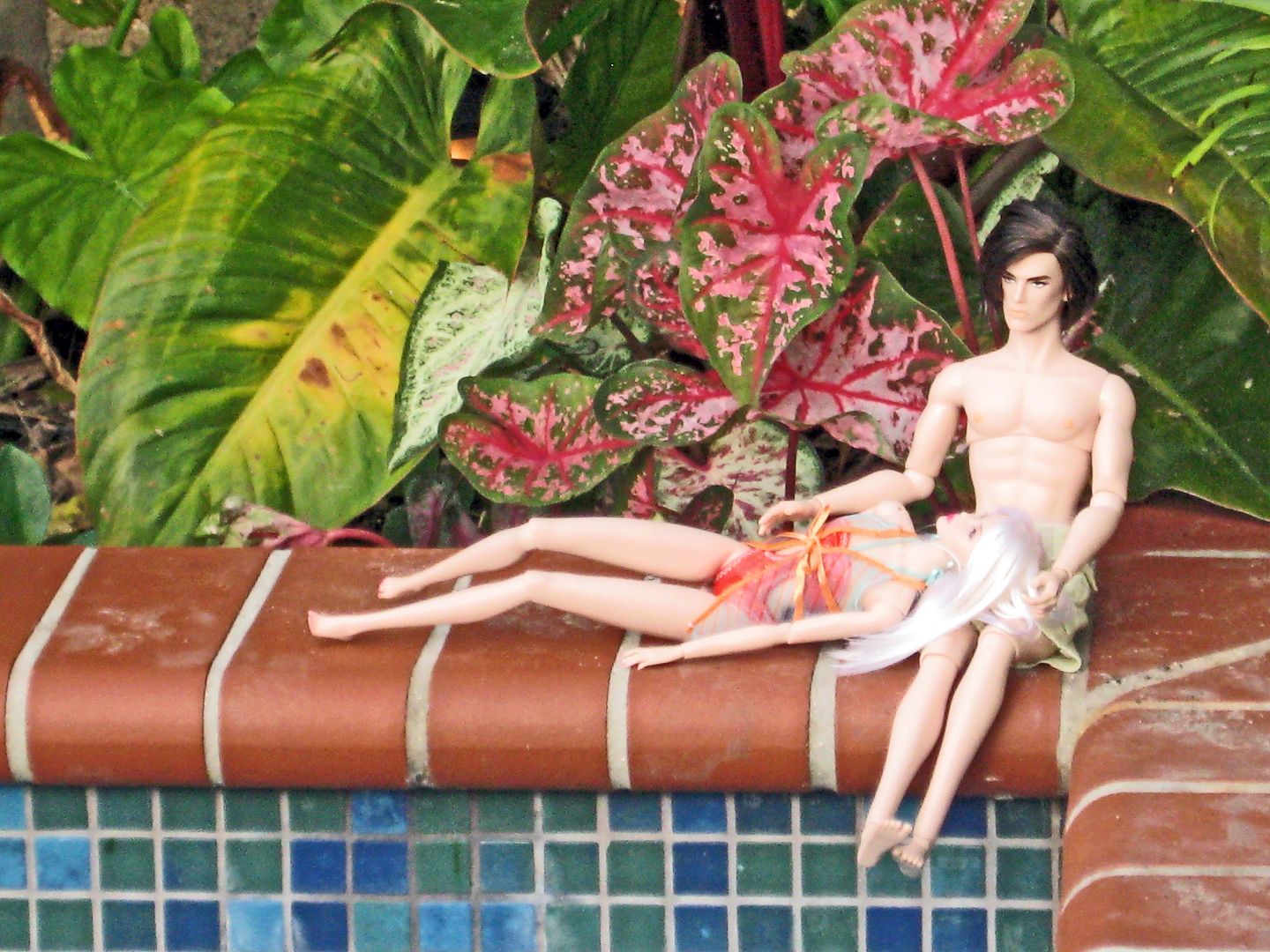 A beautiful hide away in the centre of Miami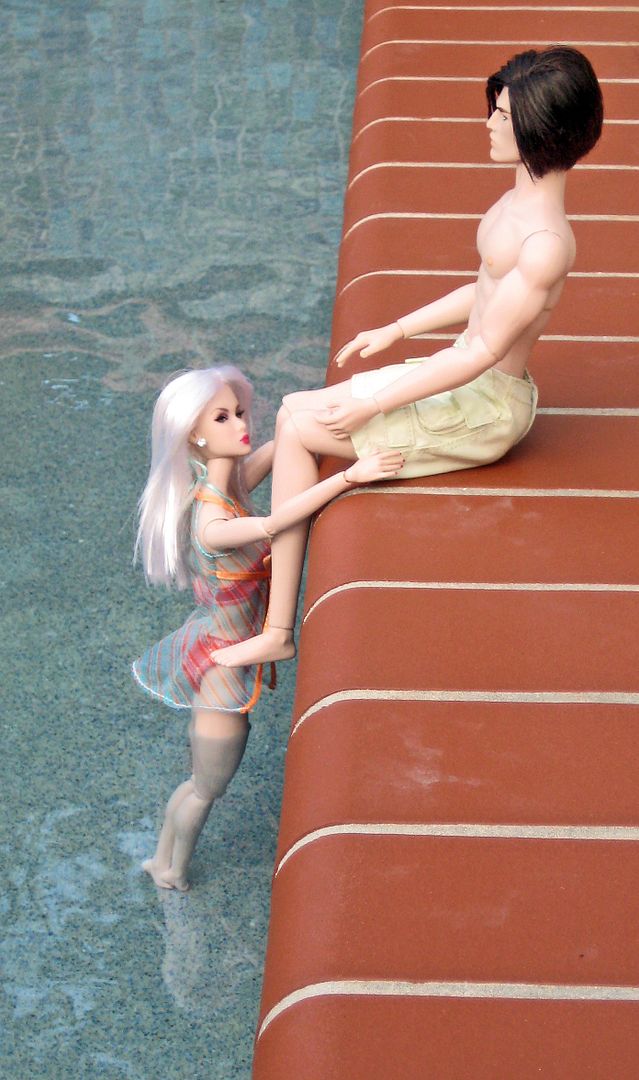 Where they could swim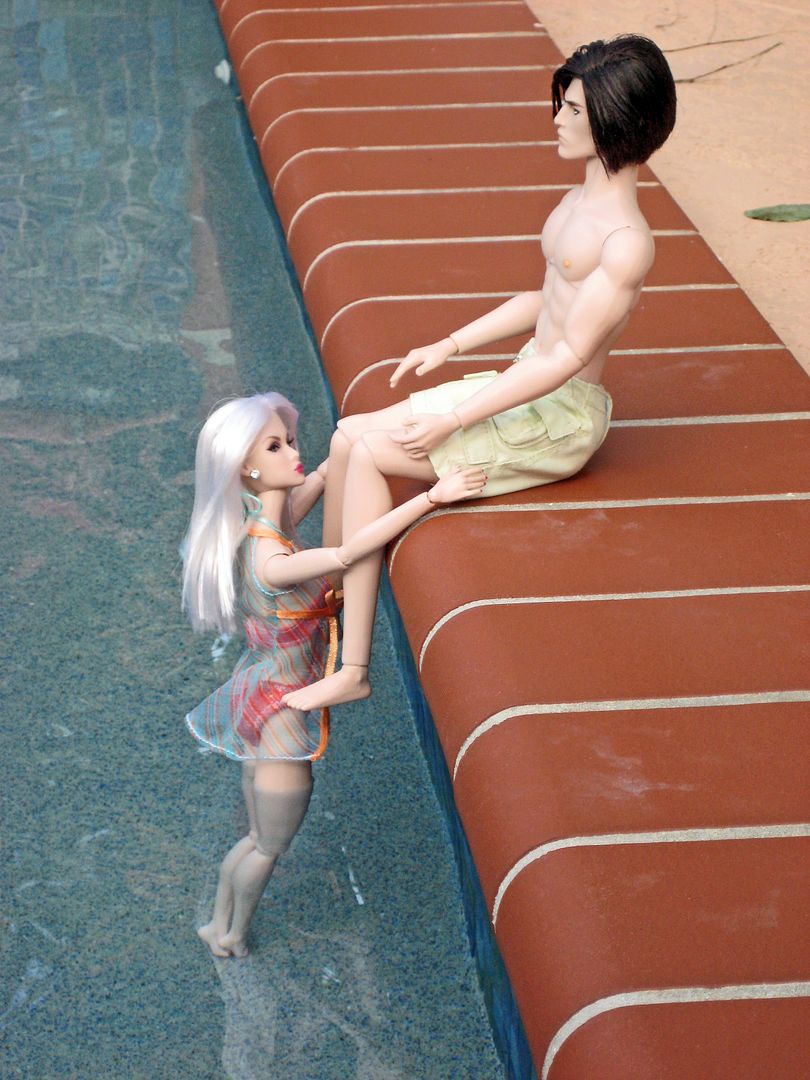 and canoodle in private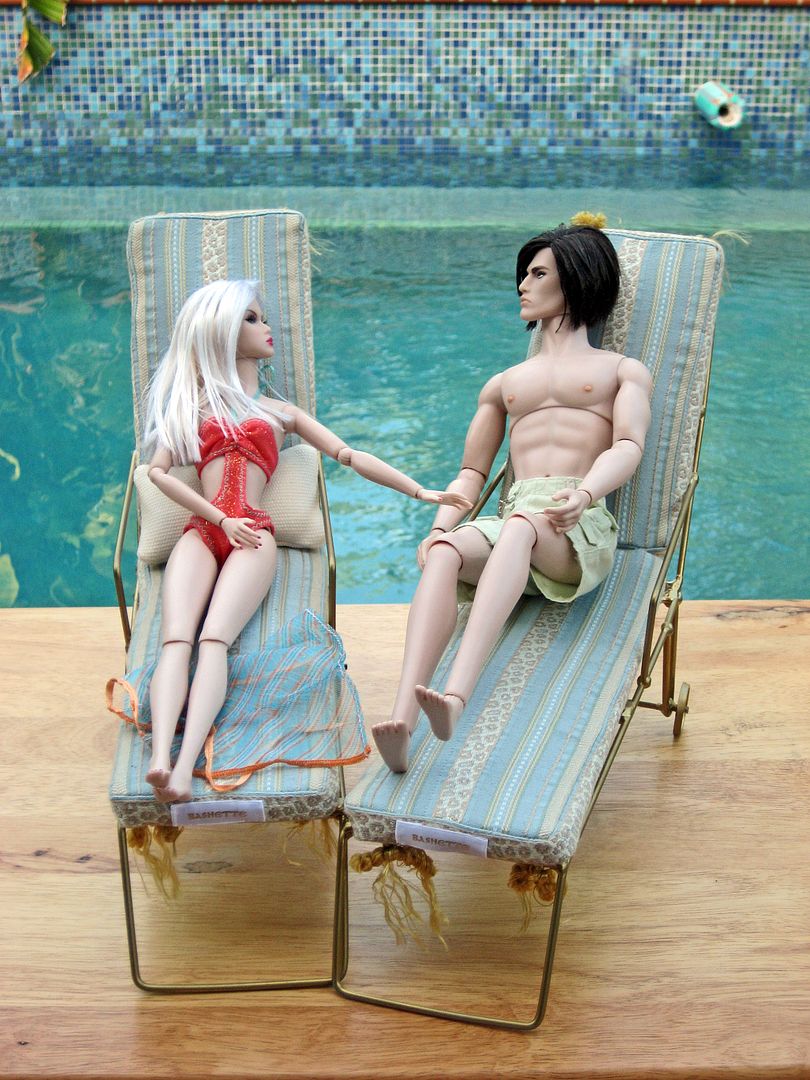 "Another perfect day and the people here are so nice and friendly" Lilith says taking Marco's hand.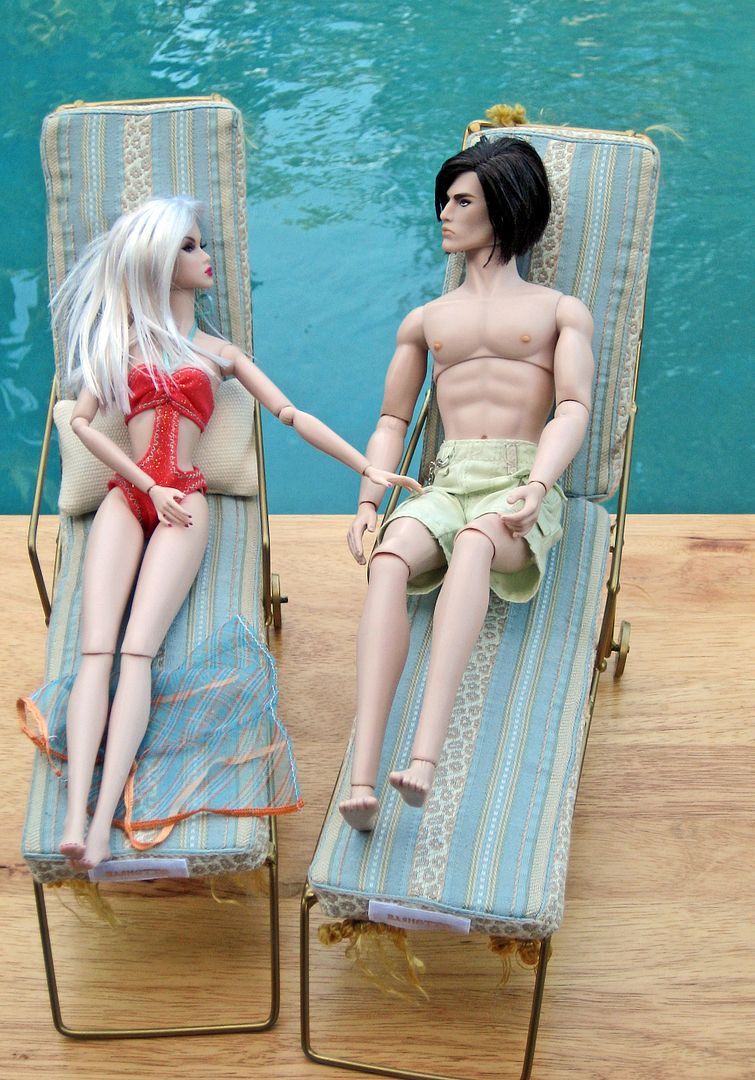 "yes, I know! I'm so glad Suwi recommended this place .... the perfect way to end the perfect Honeymoon!" Marco smiles at his new wife.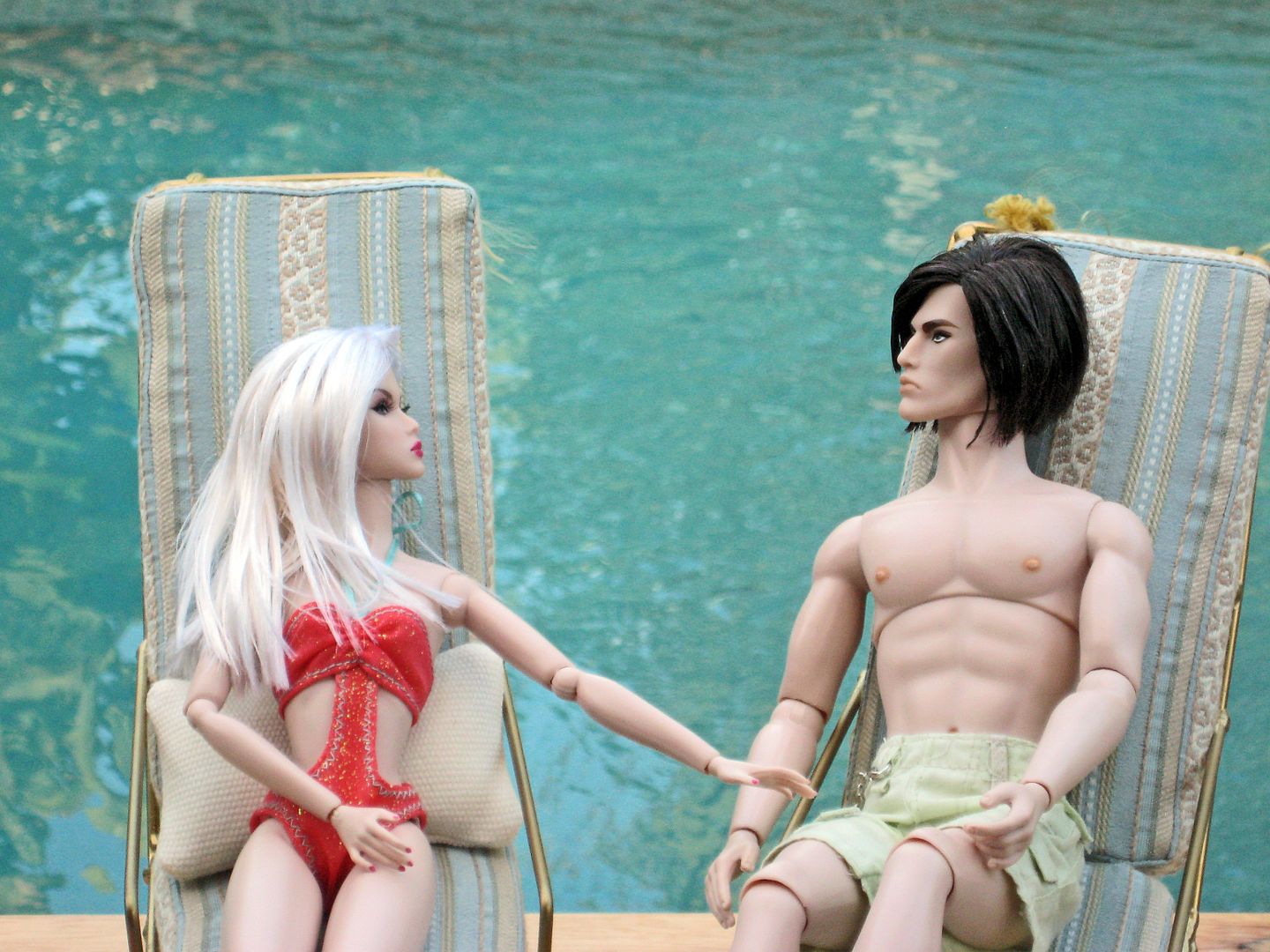 As the sit drinking Champagne spritzers they chat with the waiter Chuck.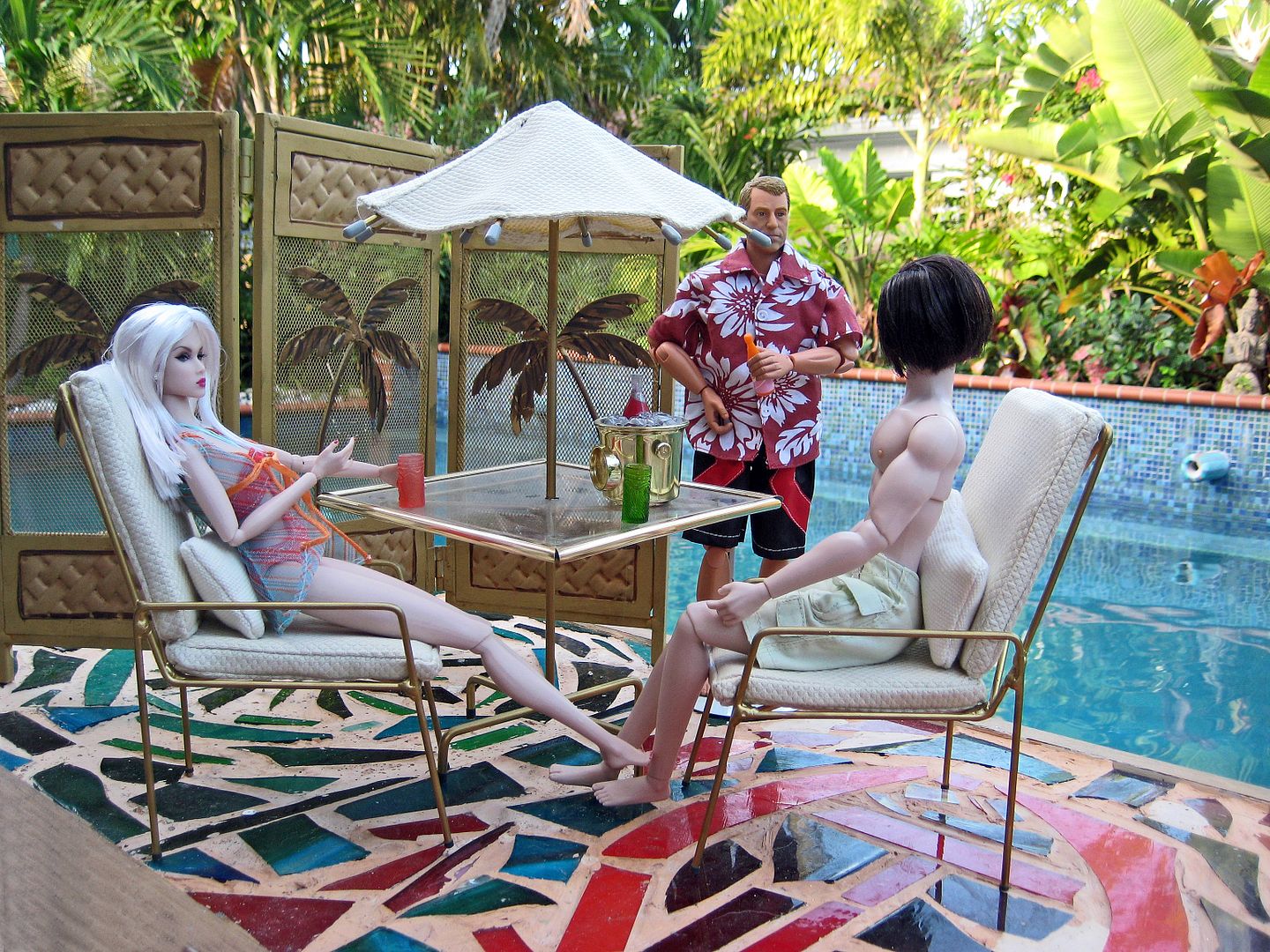 He tells them he is the owners brother and a little about the area.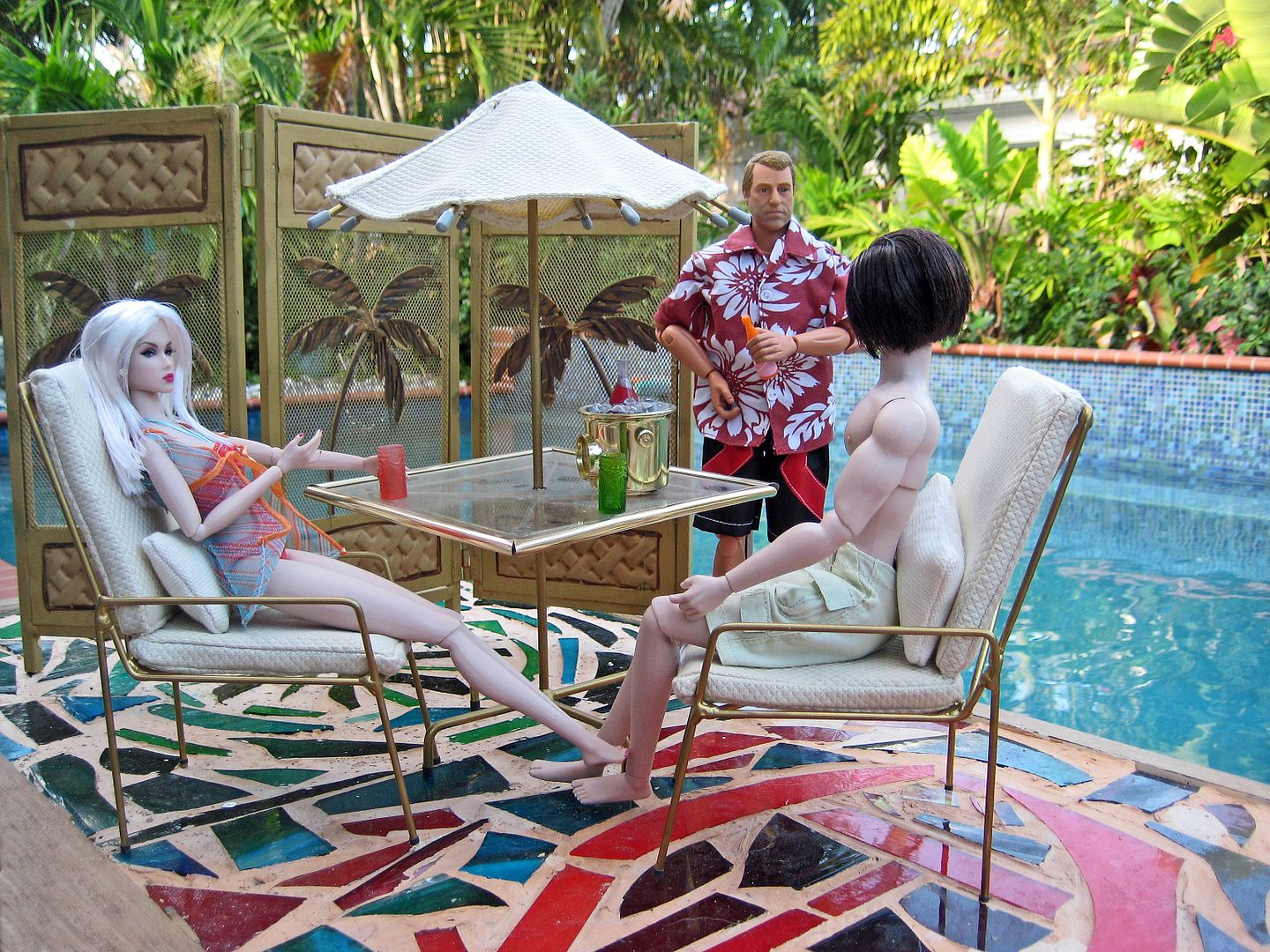 While Marco and Chuck chat Lilith get a little frisky playing footsie!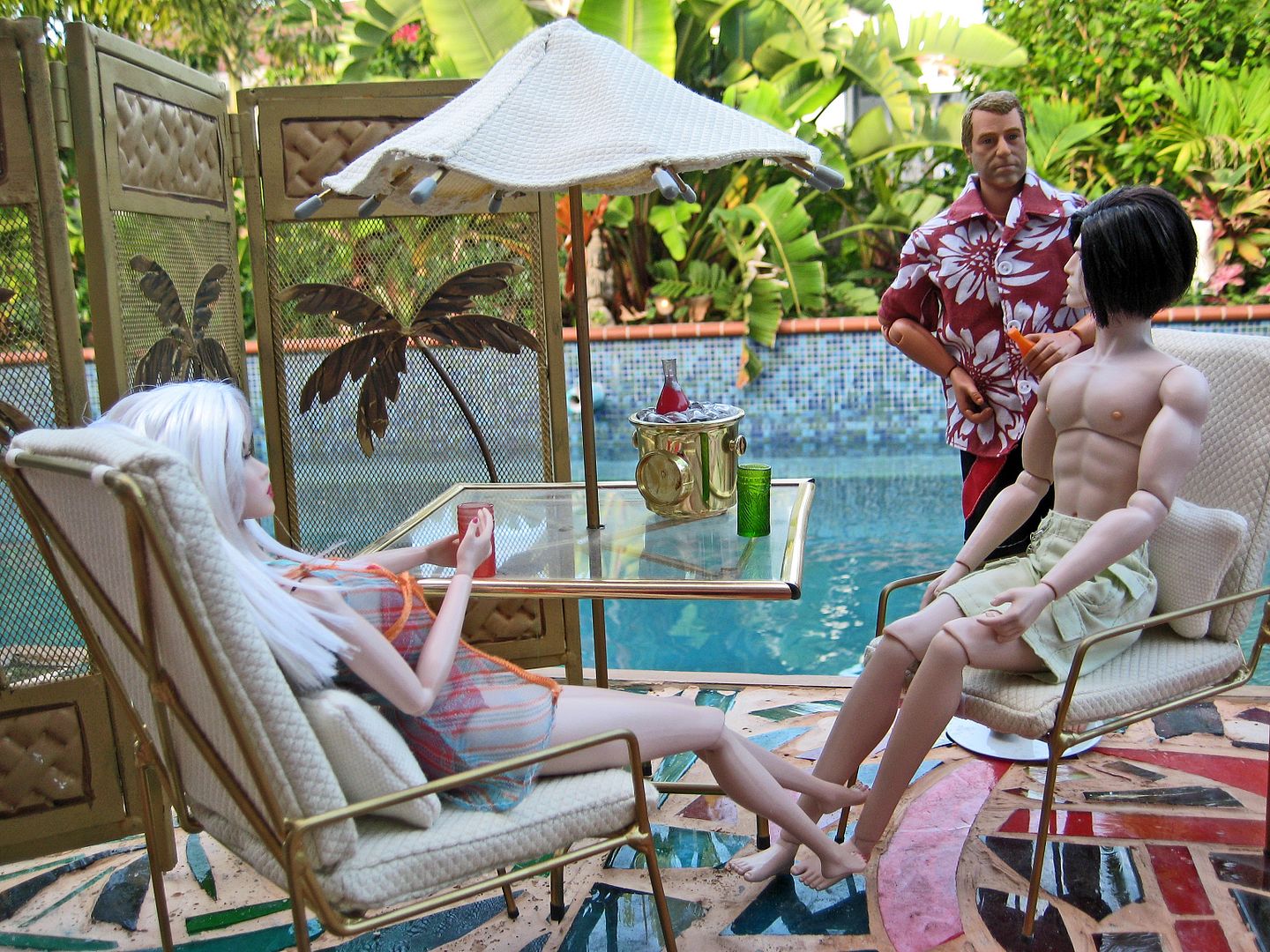 "So ammm, how...how long have you lived here?" Marco stutters as Lilith continues gently rubbing his leg with her foot.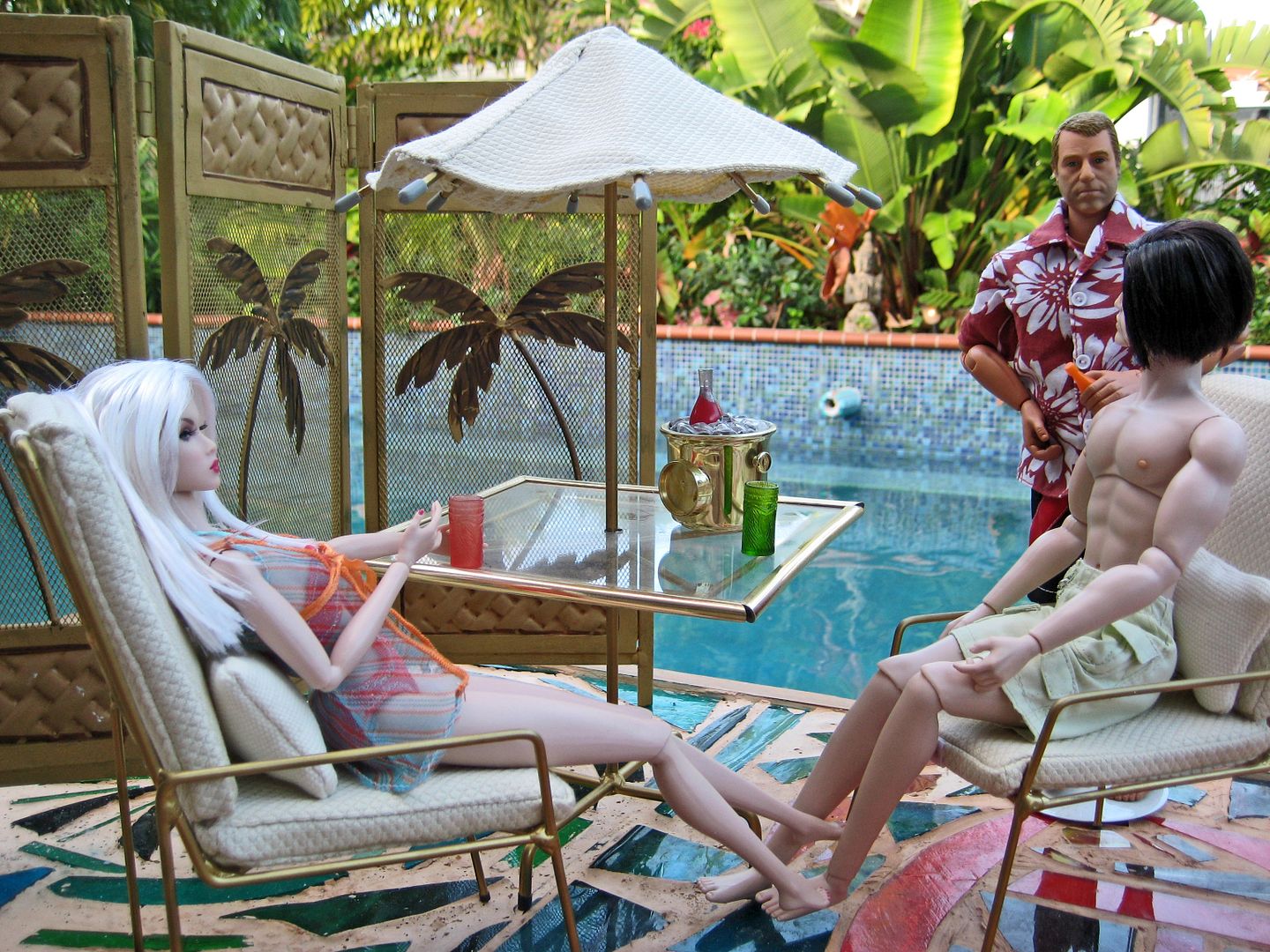 Chuck smiles to himself he can see what Lilith is up to and the effect it's having on her husband. The lucky so and so....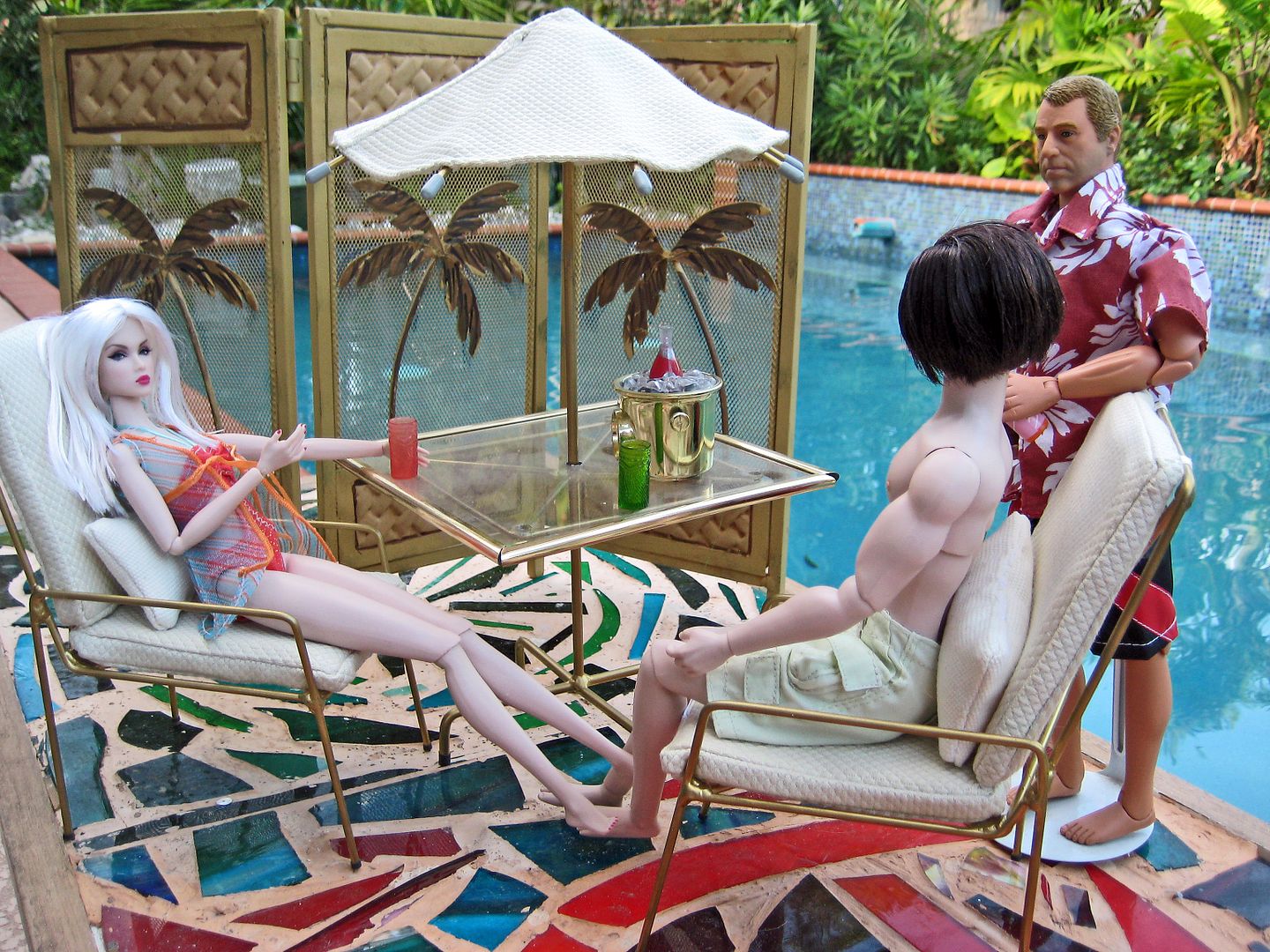 "My sister has lived here about thirty years, I've been back a while now. I used to live in New York!" Check tells them.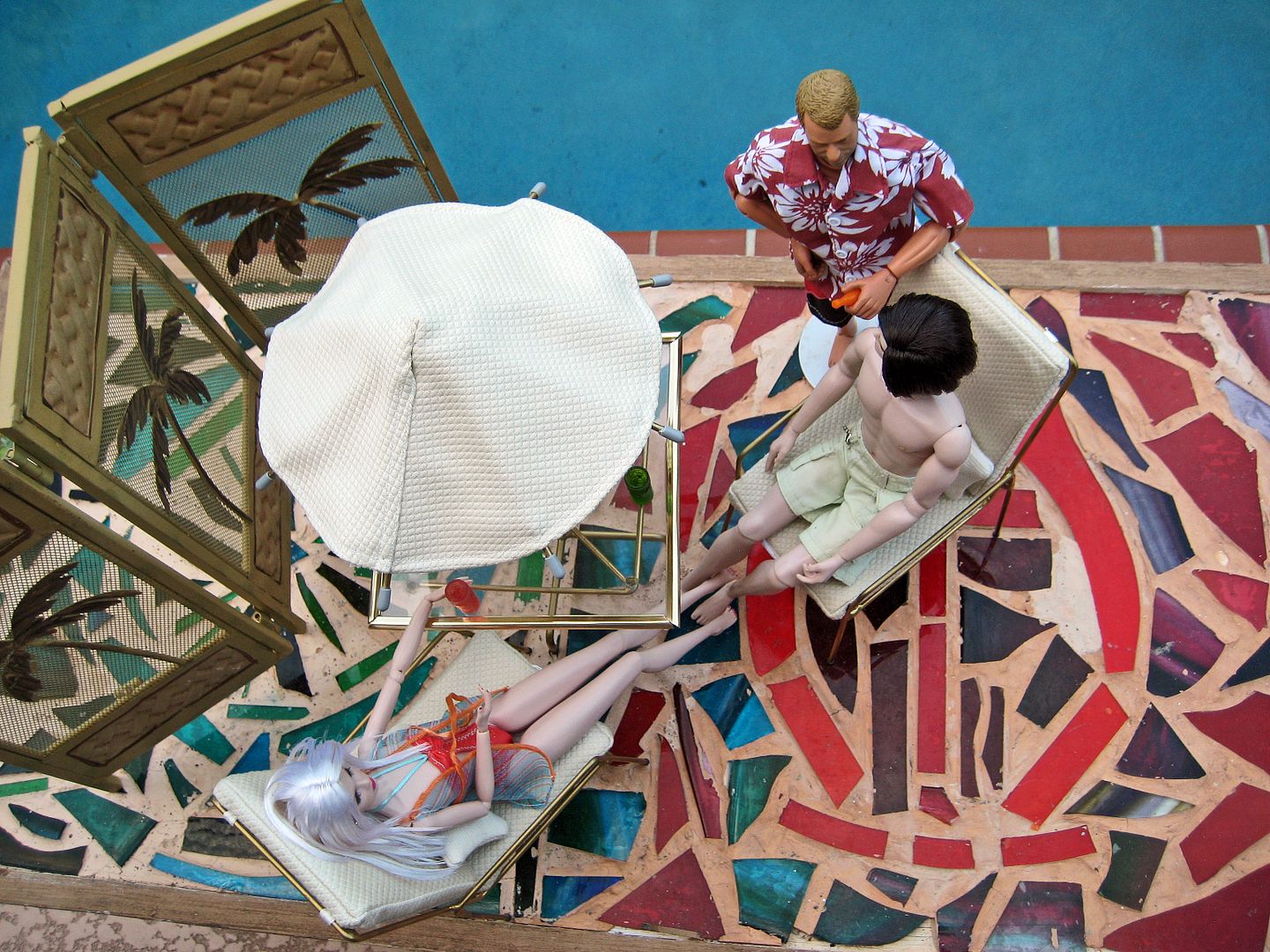 "Well, I had better get back to work! Nice chatting with you!" Chuck turns and leaves them alone.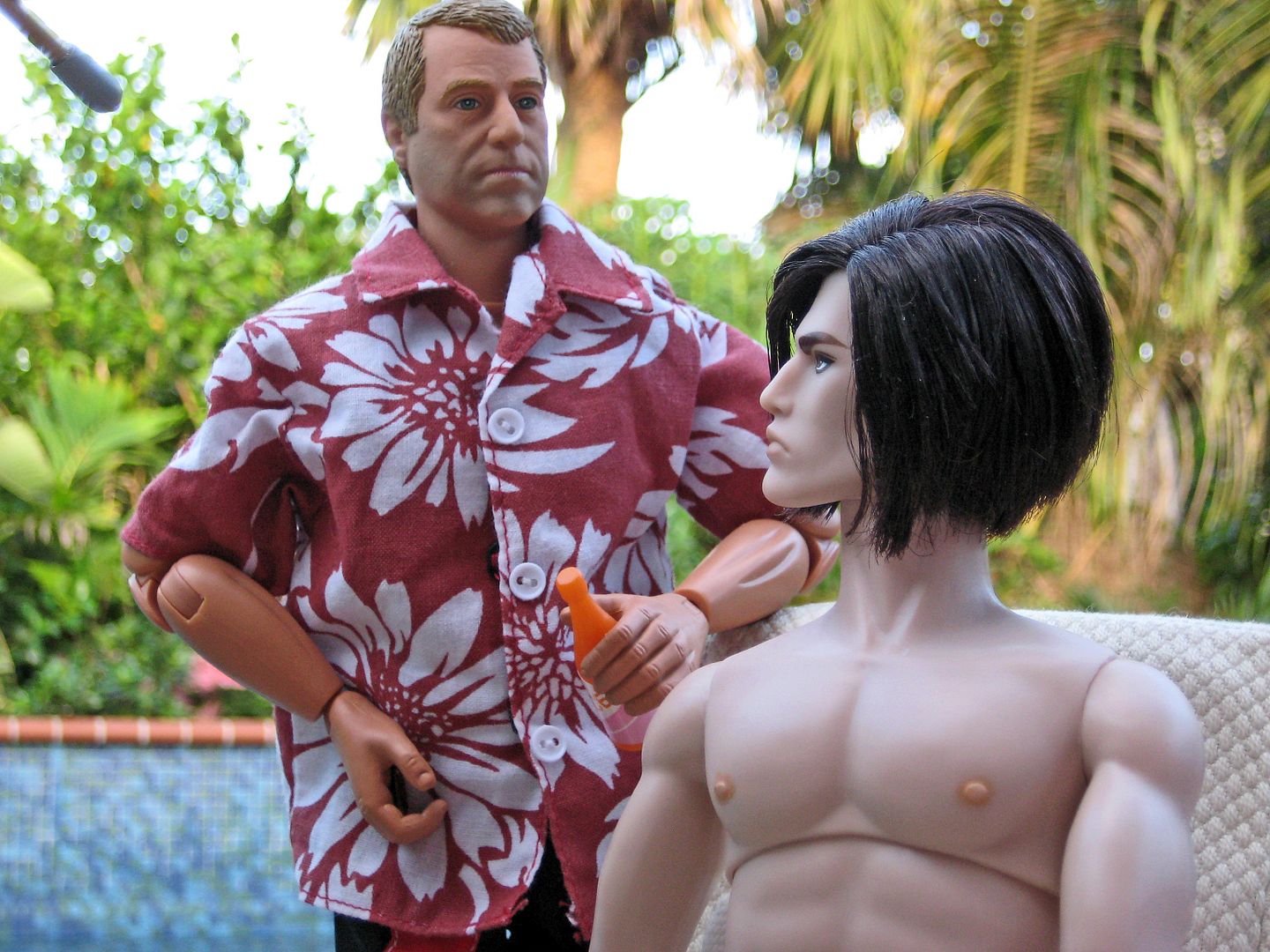 It's the last night of their honeymoon and Lilith's mind is full of wicked, wicked thoughts!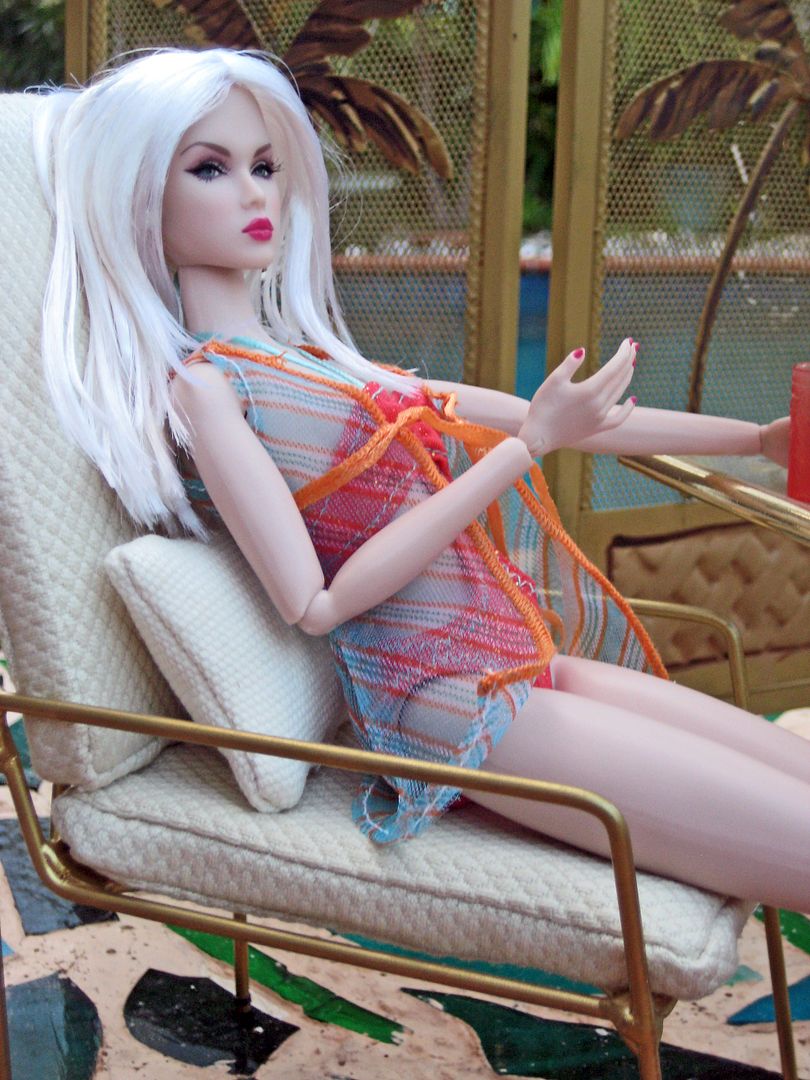 Marco are you sure you know what you have let yourself in for? 
Leave a Rating
 (

2

votes)
Mary aka Colourcloud:
How adorable! You took some awesome shots...did u have Chuck & the furniture in your bag, too? LOL I wasn't aware there was so much to SEE in Miami! Seriously, your pics almost made me wanna book a trip there!

No Rating
Chris:
Wow! I can't thank you enough for sharing both your vacation and Marco & Lilth's honeymoon. Everything was just beautiful. I really needed this mini escape.

No Rating
Saucy Suwi:
I guess I could have done some UNCUT stuff when I got home but could not go overboard as all my doll play was watched by my mum and my daughters! Could not take Marco's 'bits' either.... can you imagine trying to explain to CUSTOMS!!!! Oh, and we got bag searched so they would have been found!
divababy:
What no uncut scenes! Man Marco and lilith are so hot together and their honeymoon was perfect!

No Rating
Saucy Suwi:
Well, it got off to a good start.... but who knows about the future?

No Rating
wanda:
Nice honeymoon, Lolithe is full of fun, I really enjoy this and hope that the marriage lasts forever.

No Rating