Marco and Lilyth had to delay their honeymoon when Neal and Sarah were shot. But once Neal realized that Marco was still around and NOT on his Honeymoon he insisted that they go.....to Miami! The problems started before the had even reached the airport..dang ash-cloud delayed their departure for six hours then the plane went on a detour and they finally landed some twelve hours after take off! "Thank god we flew first class I can only begin to imagine what it must have been like for those poor sods in cattle class!" Lilith tells Marco cuddling up to him as they look around their hotel room at 4.30 in the morning UK time.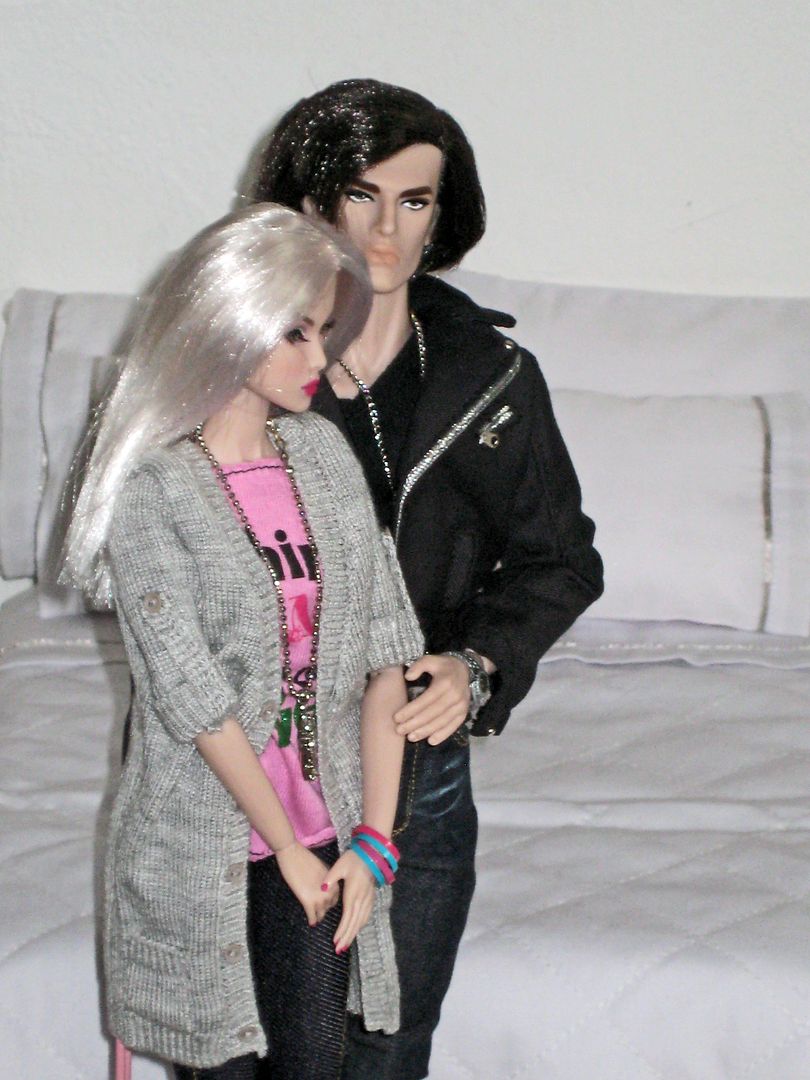 Soon they were fast asleep in bed to exhausted to get up to any hanky panky!
But by morning they started to feel a lot better
The young can be soooo resilient! Things quickly got hot a steamy.....
Later....quite a lot later they went out to explore the area....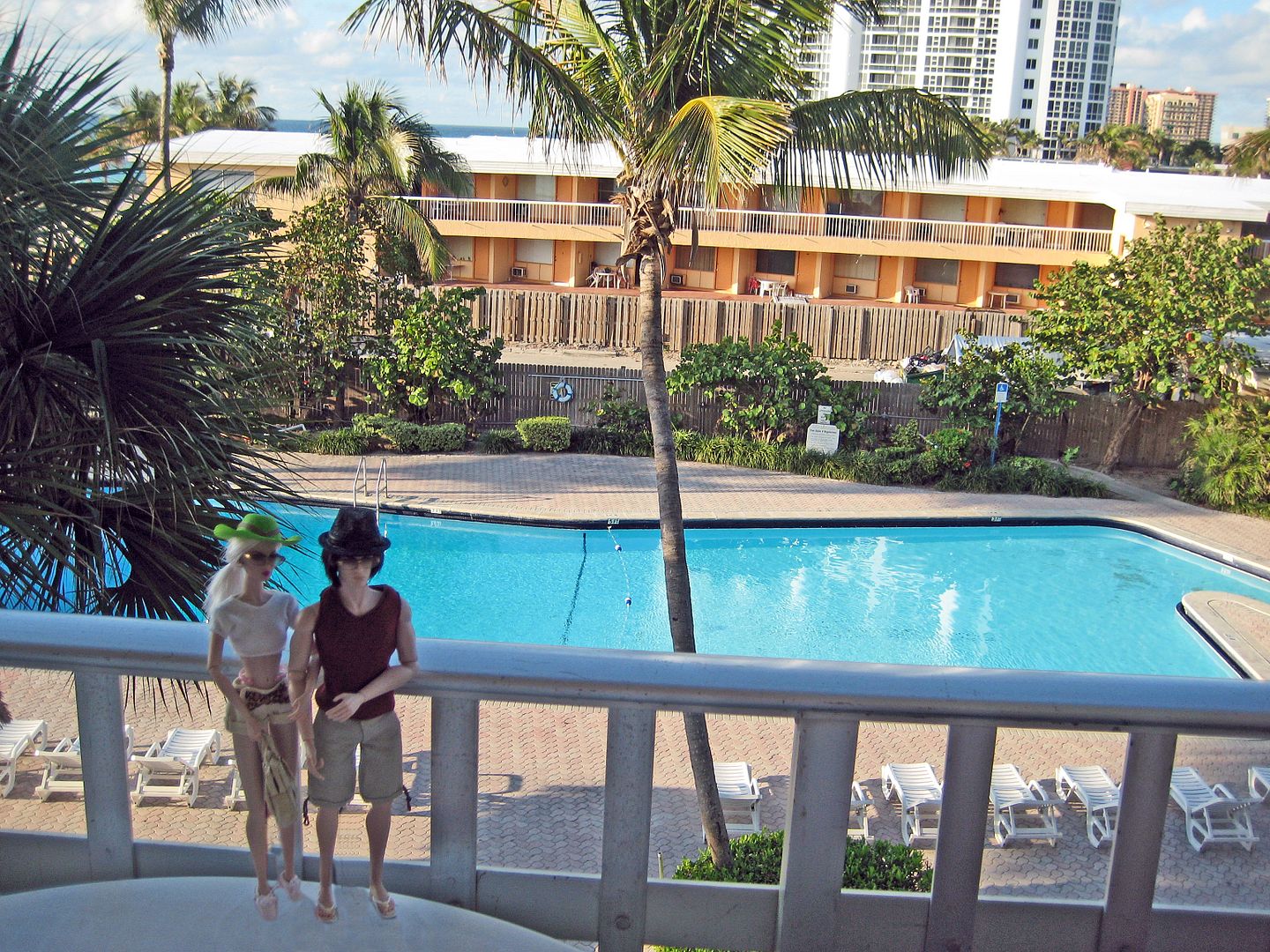 "it all looks so beautiful" Lilith sighed
"Not as beautiful as you" Marco turned Lilith towards him and kissed her 
When Lilith came up for air she looked at him "Boy you are such a sap! Cliché city here we come!" and she starts to giggle.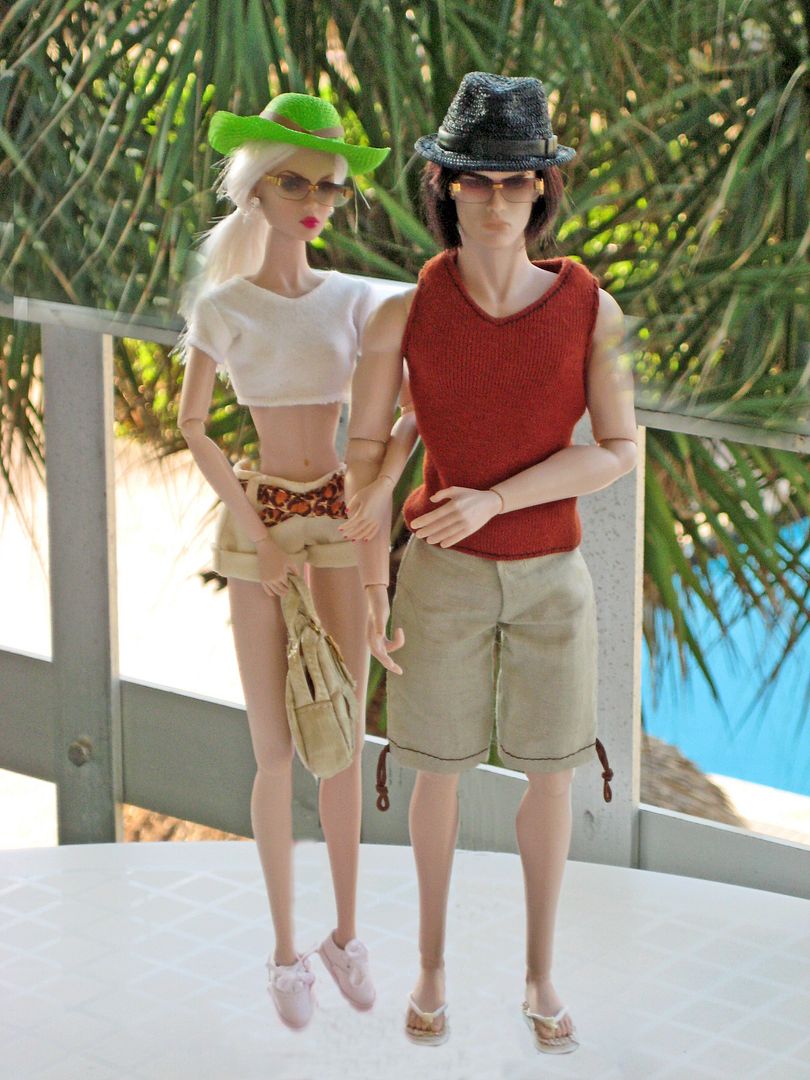 Marco though was not amused and in fact got quit huffy.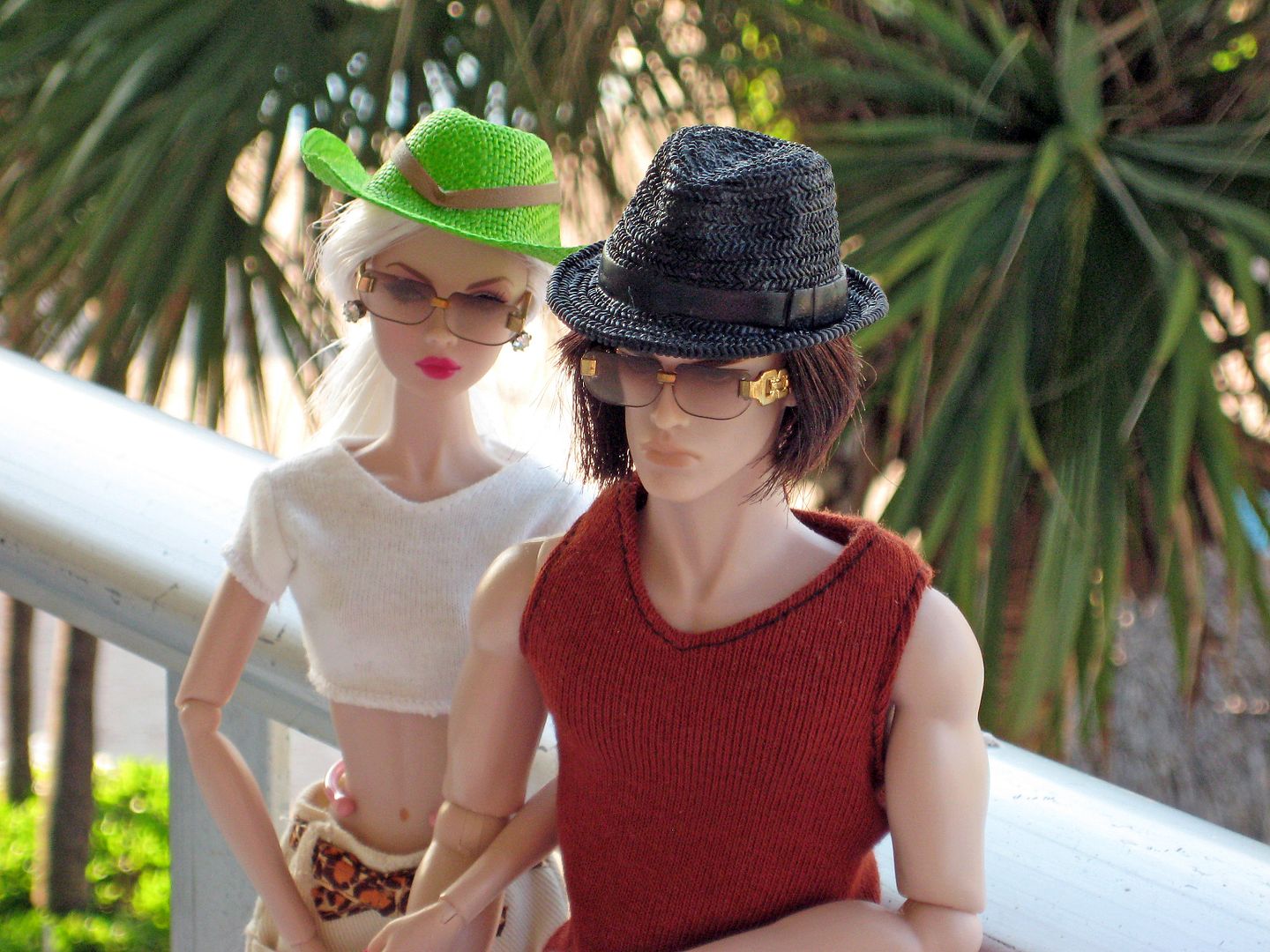 Later that afternoon they went for a sunbath and a swim. Marco knew he had been a bit OTT with his reaction to Lilith's of hand comment and snuggles up to her hoping to get back in her good books....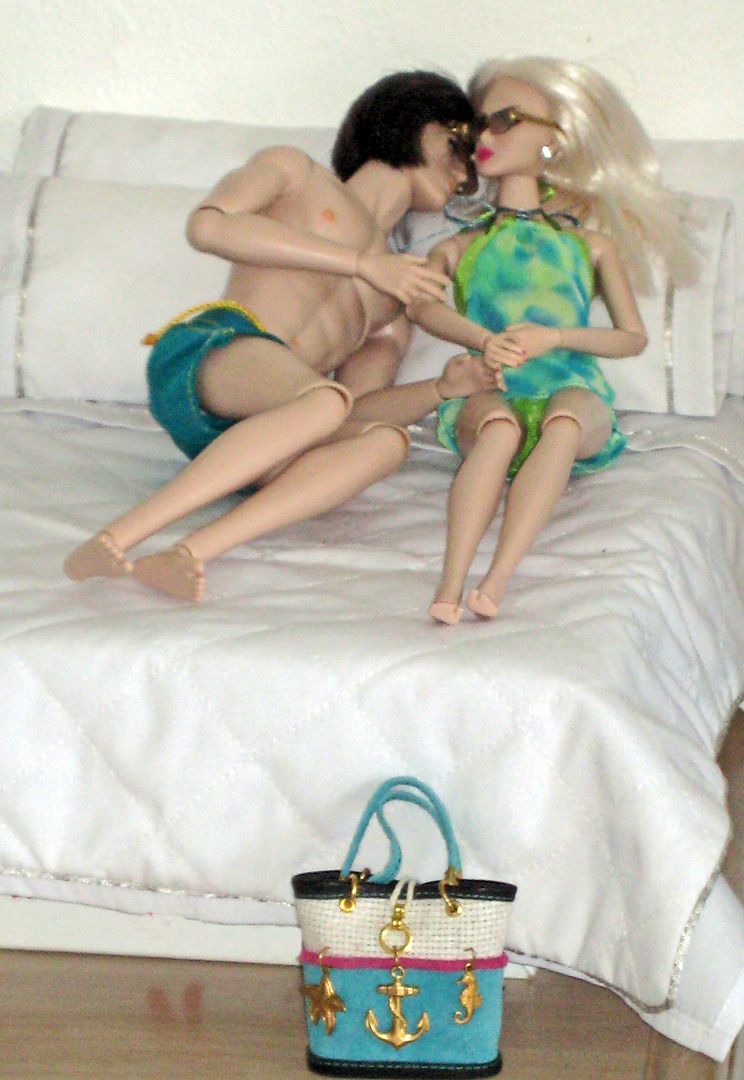 Boy that was easy!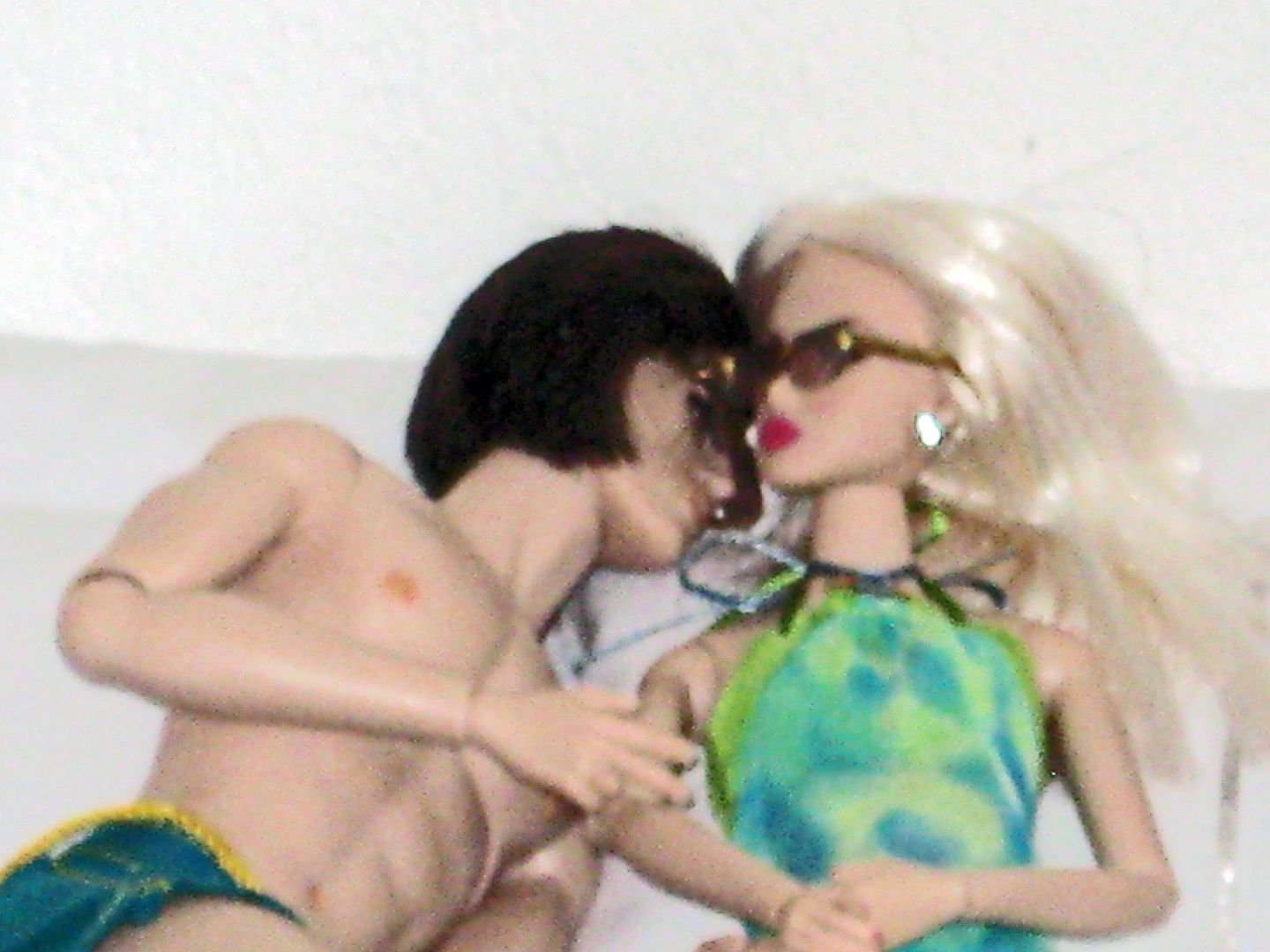 That evening Marco received a call  from Neal's office and he had to spend the next couple of days in Neal's local Miami office sorting some 'things' out.
So Lilith went to John Lloyd State Park on her own.... The most beautiful place she wished Marco was with her.....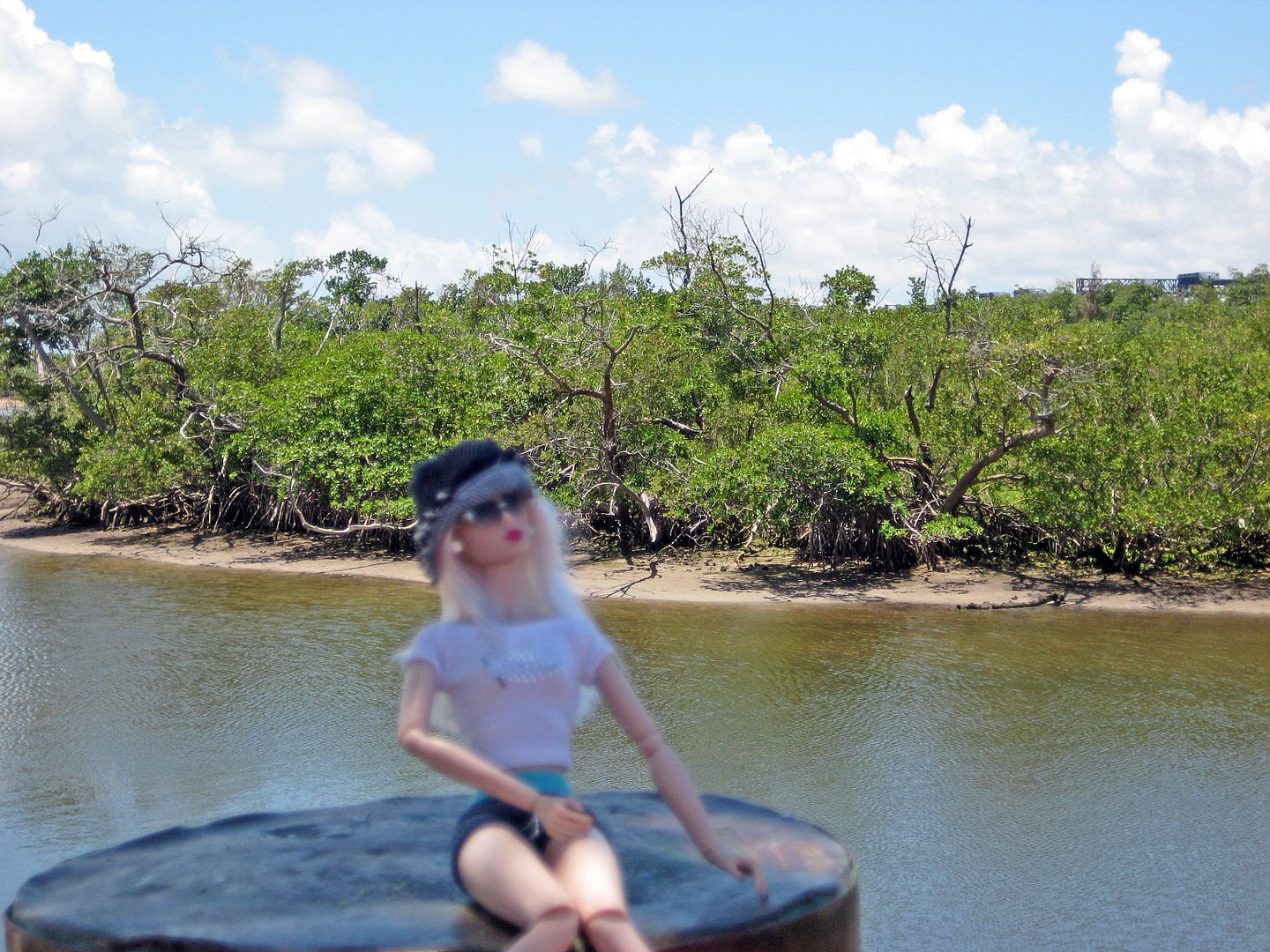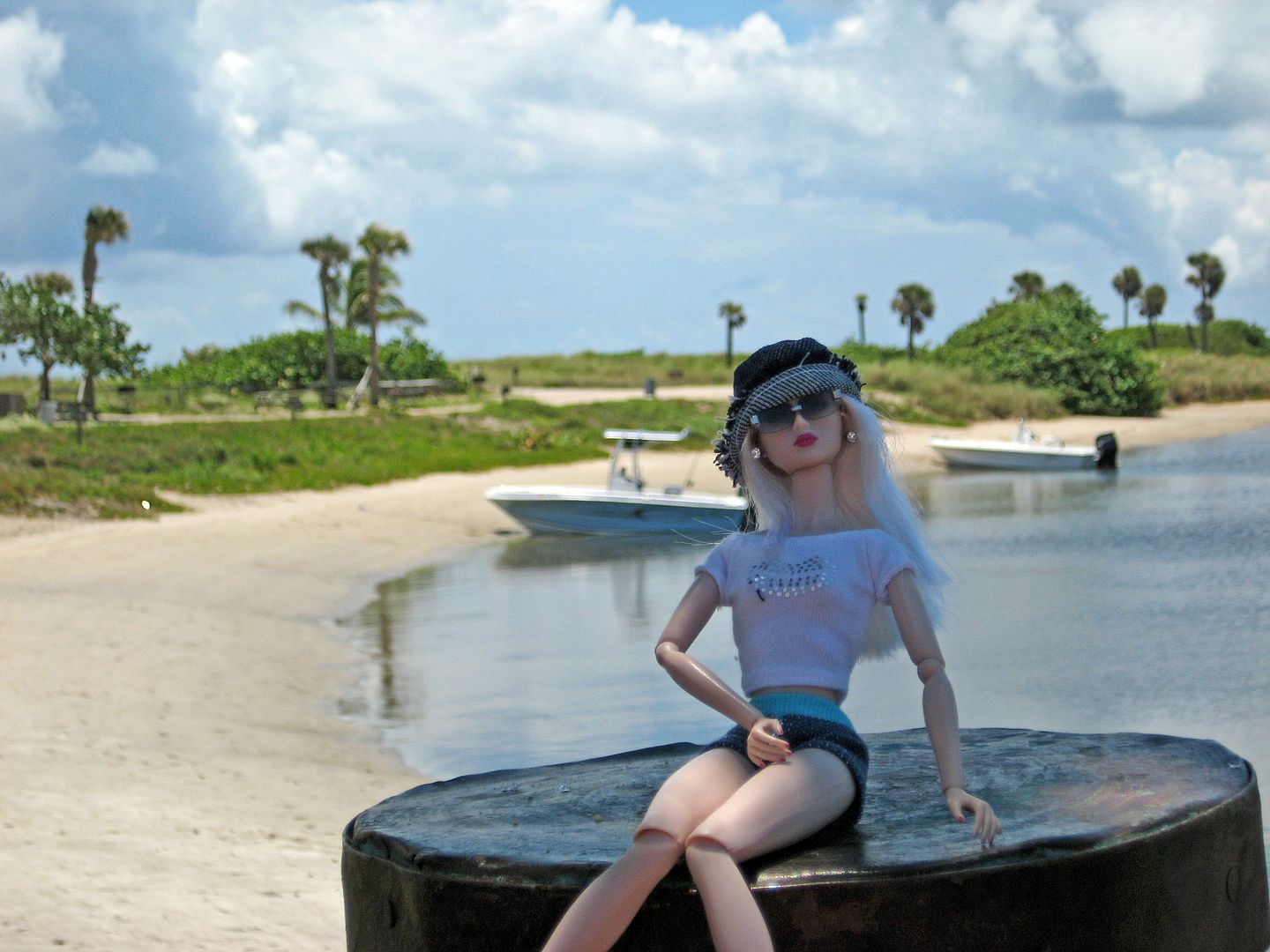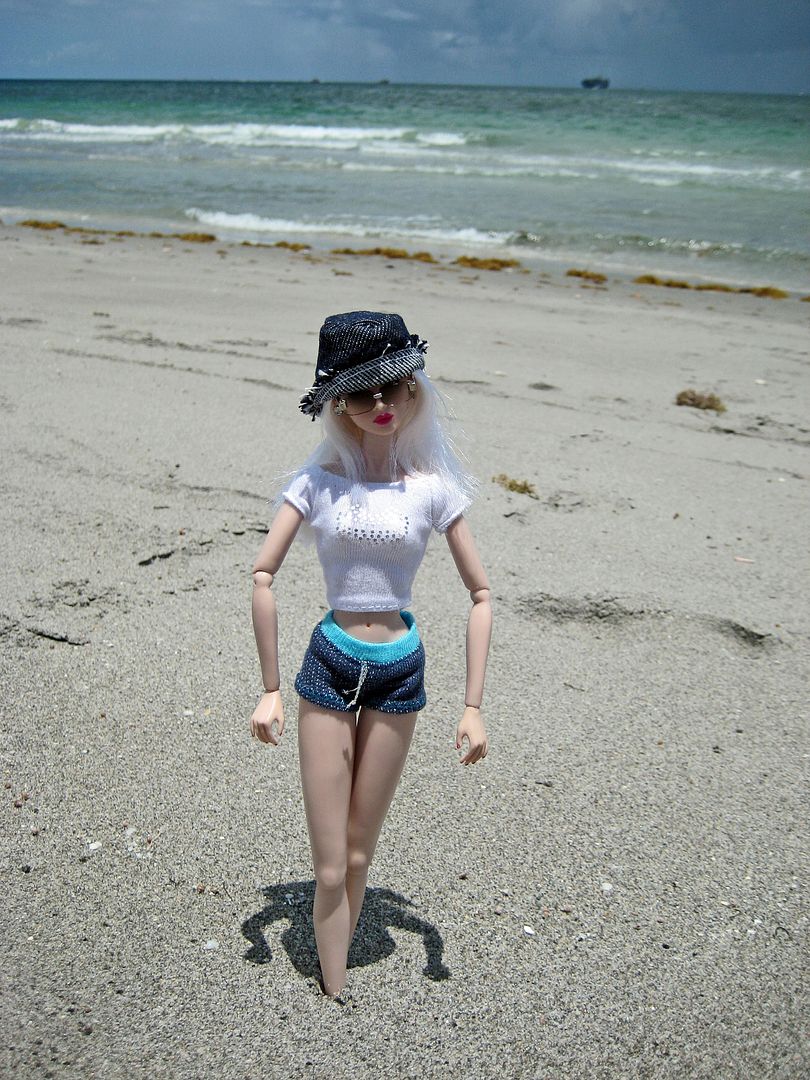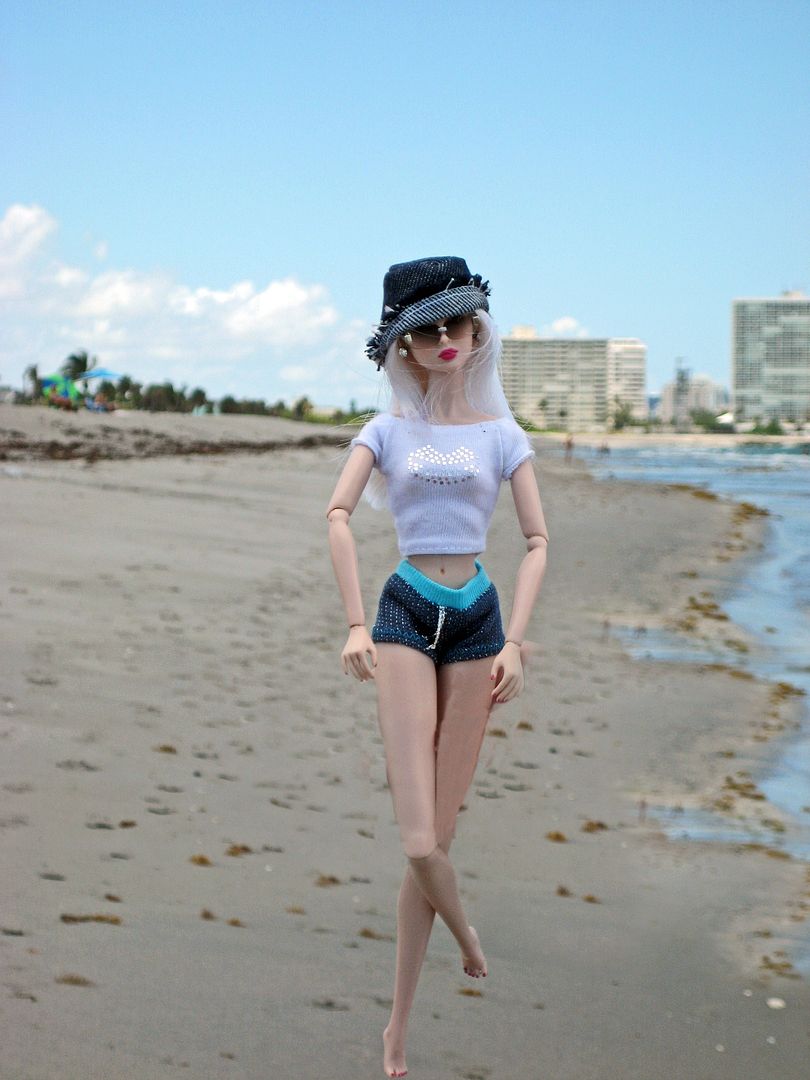 Returning to the hotel Lilyth finds Marco is already back and chatting on the phone to Neal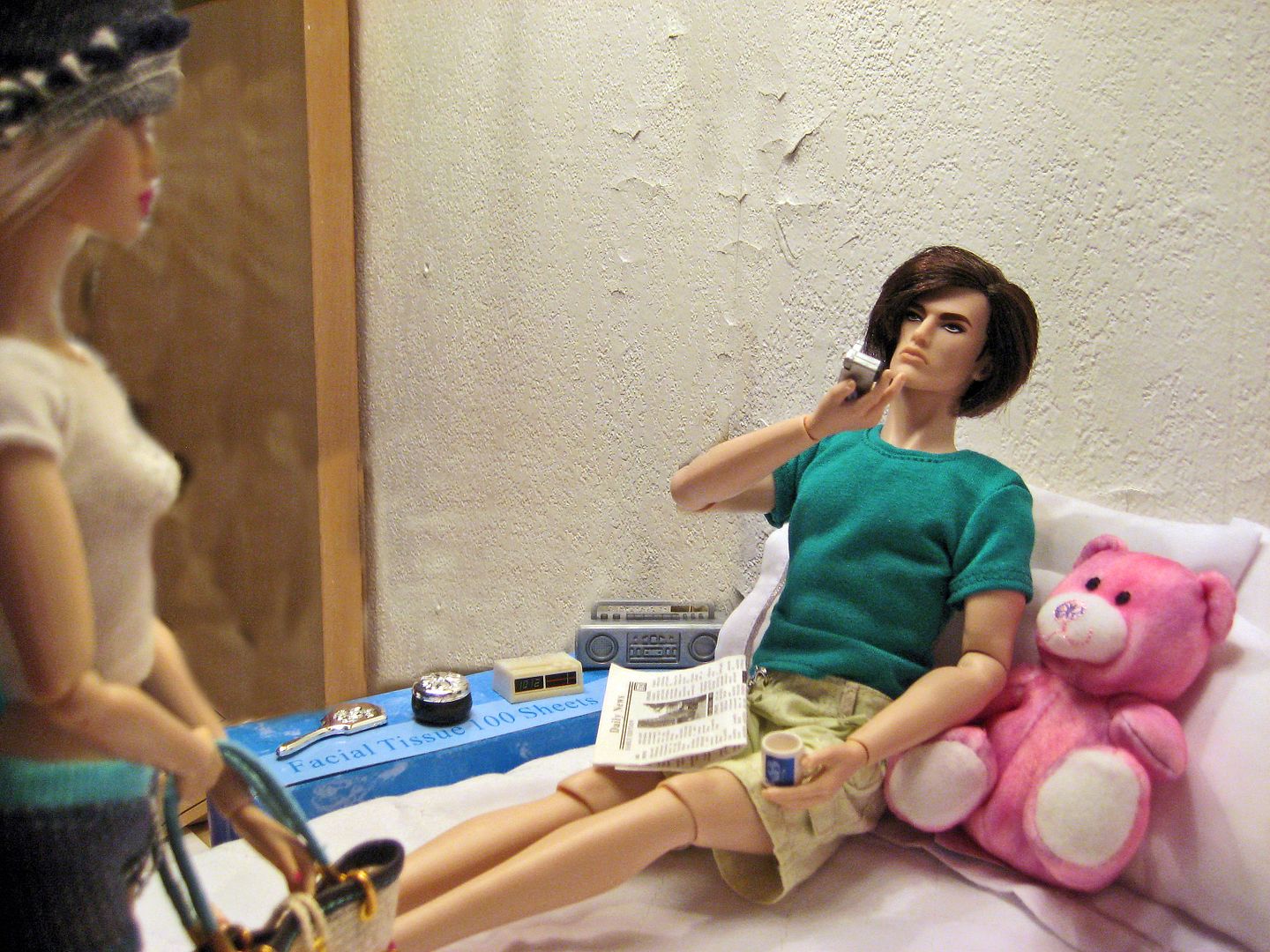 Seeing Lilith enter the room Marco quickly ends the call as Lilith jumps him!
"WOW! baby did you miss me?" Marco mumbles as Lilith showers him with kisses. 
 Lilith giggles "Just a little!"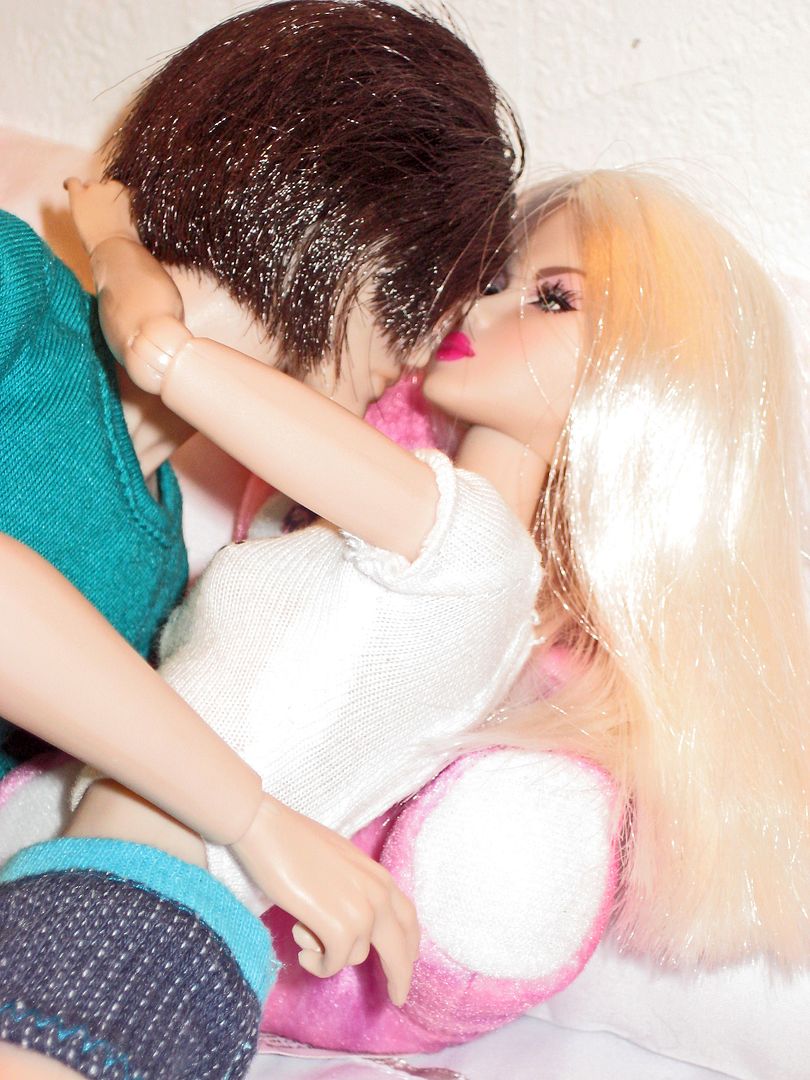 "Maybe, I should leave you on your own more often?" Marco kisses Lilith with equal passion.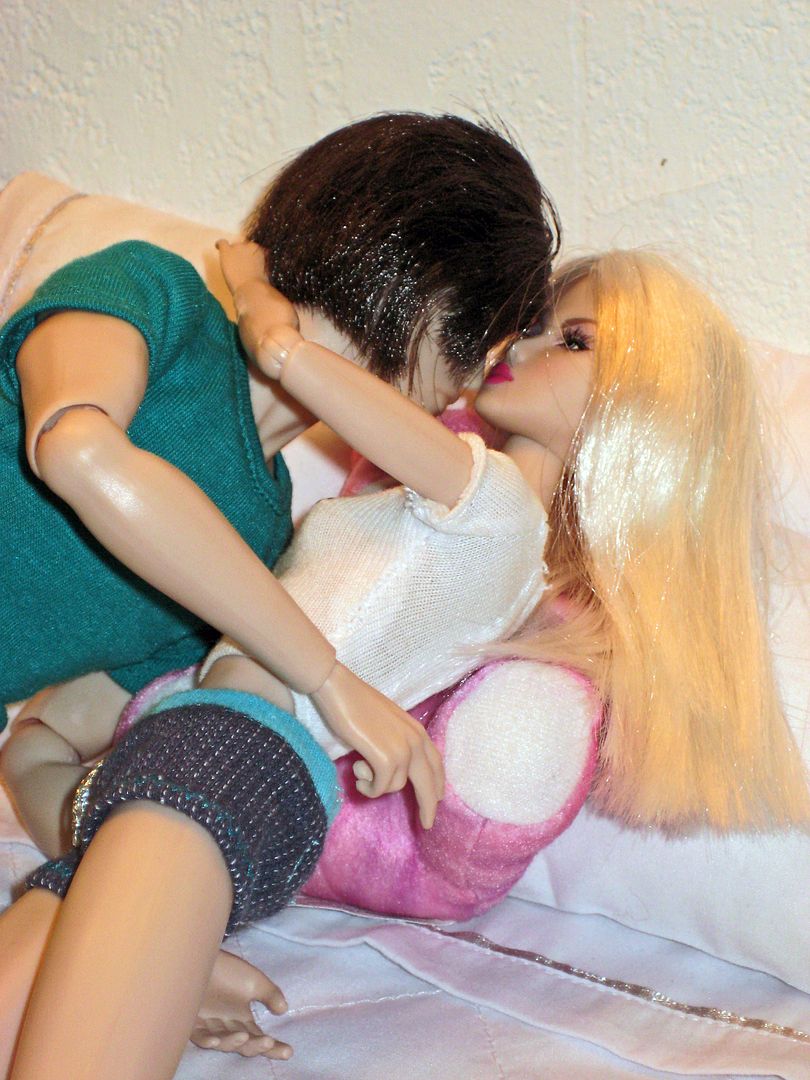 "Not if you want to stay married!" Lilith tells his as 'things' advance....
That evening Marco sits on the bed watching Lilith as she gets dressed for dinner.
 Then later they take the short walk along the balcony to the hotel restaurant.
The food was wonderful and they stroll back to the room stopping to look at the moon. 
It's still so warm even at this time of night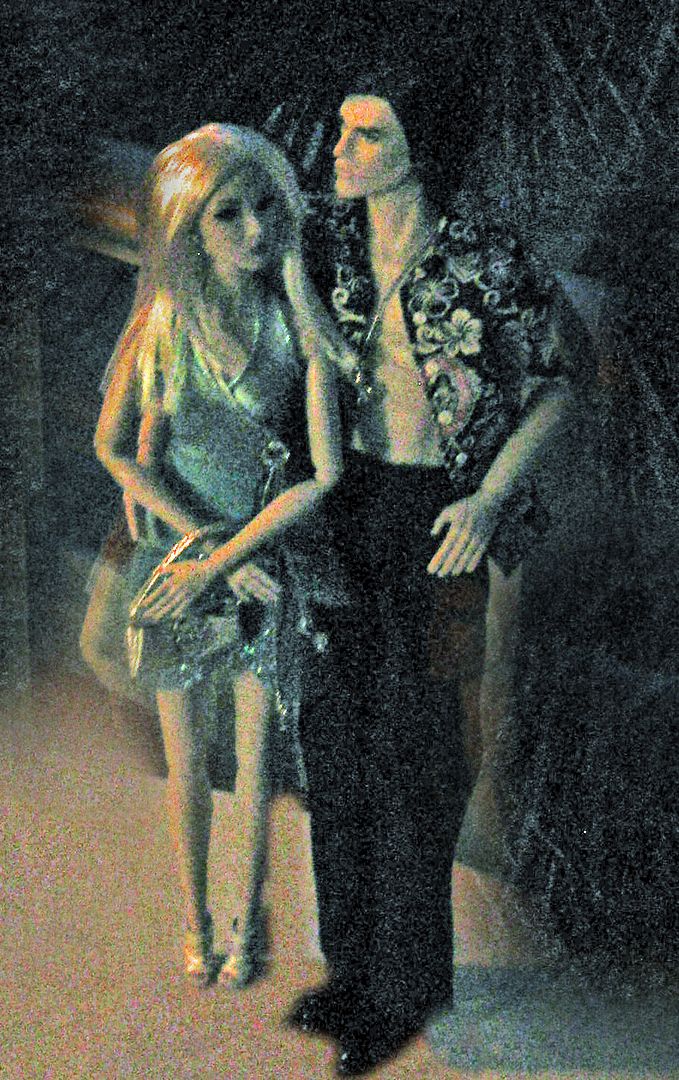 The wind whispers through the leaves of the Palm trees making them sway gently.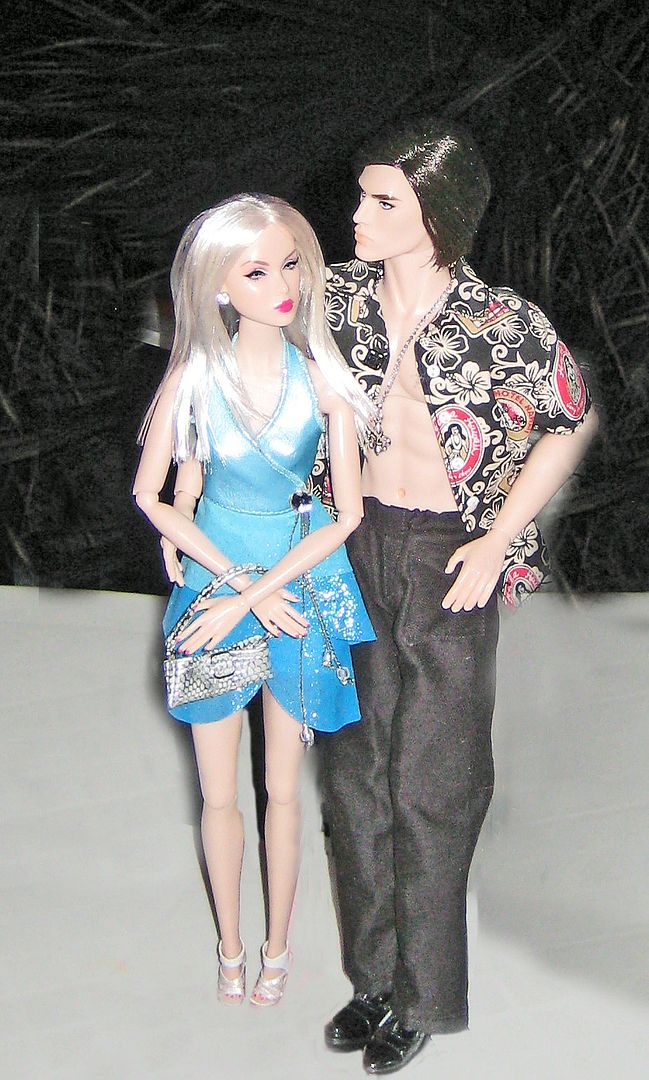 "This place is so romantic! The perfect Honeymoon destination" Lilith rests her head on Marco's broad shoulder.
Yeah, I know! Morrrrrrrrre hanky panky!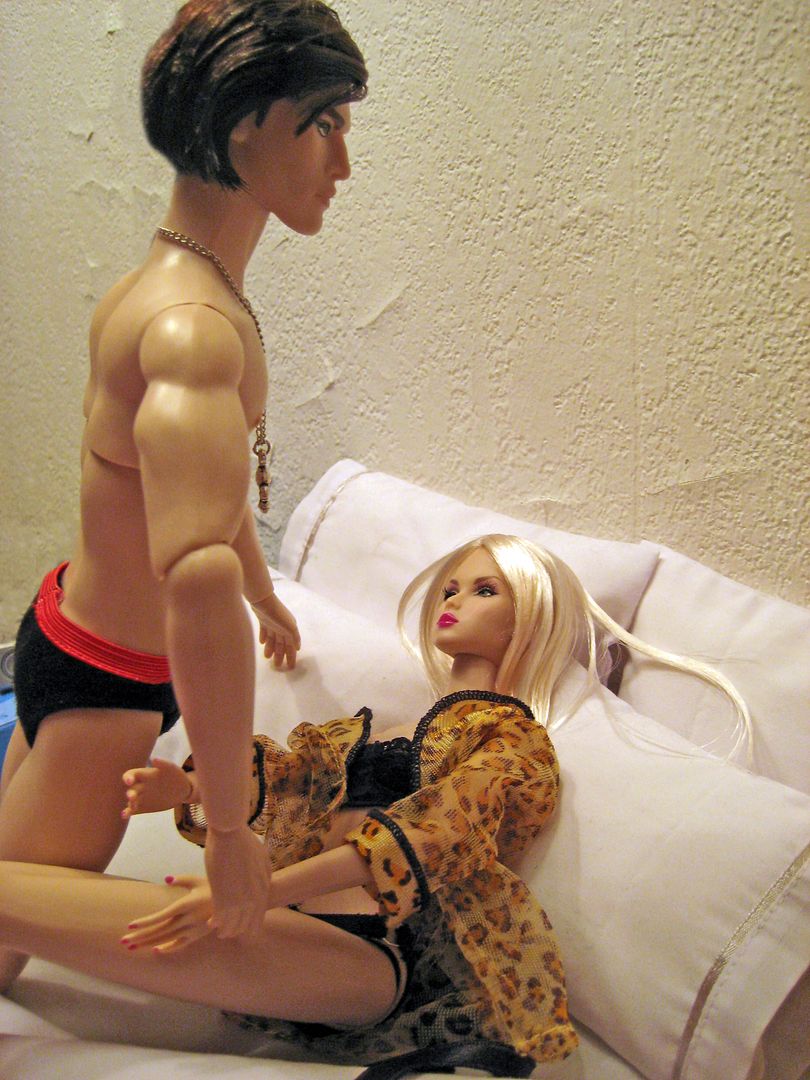 But it is their HONEYMOON!

 Anyway the next day they visited Oleta State Park not far from their hotel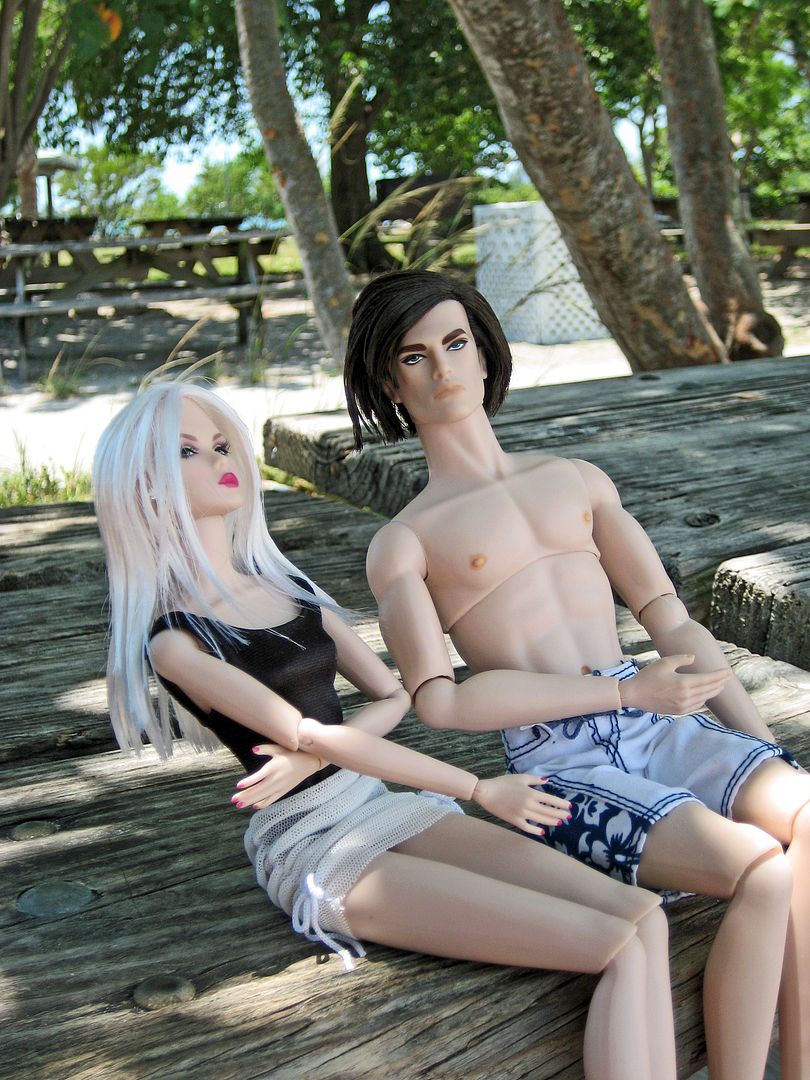 Lots of smooching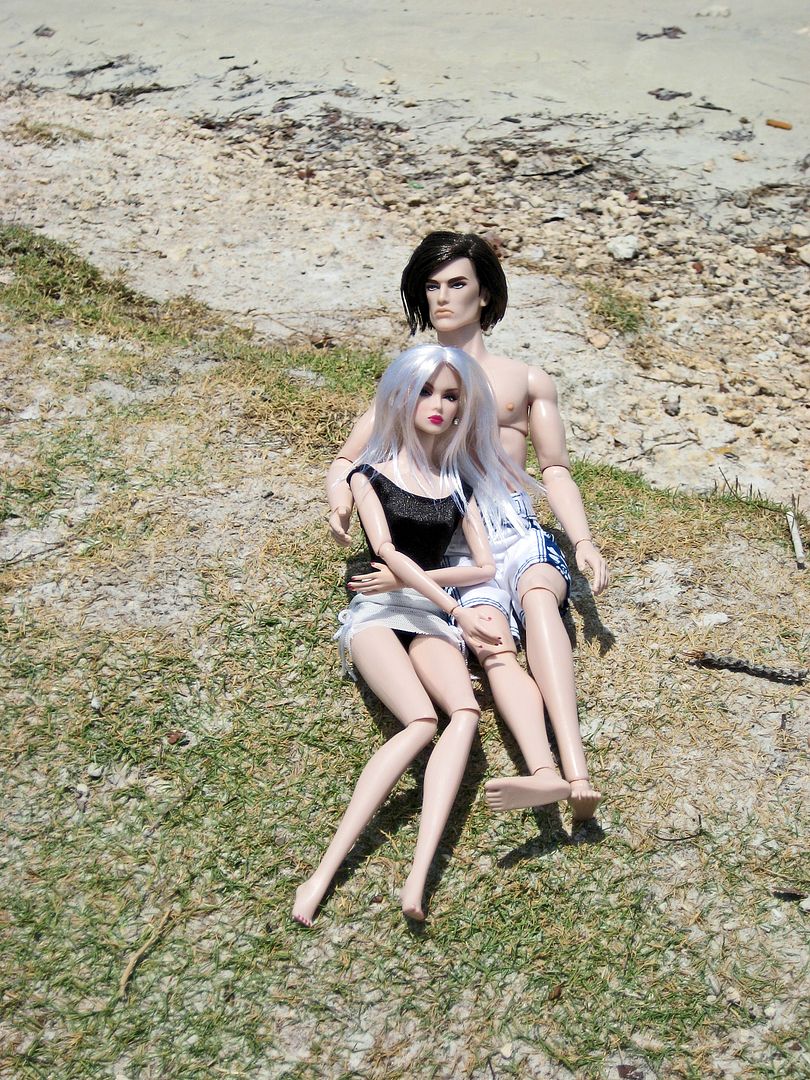 and more cuddles on the beach
A swim out to some rocks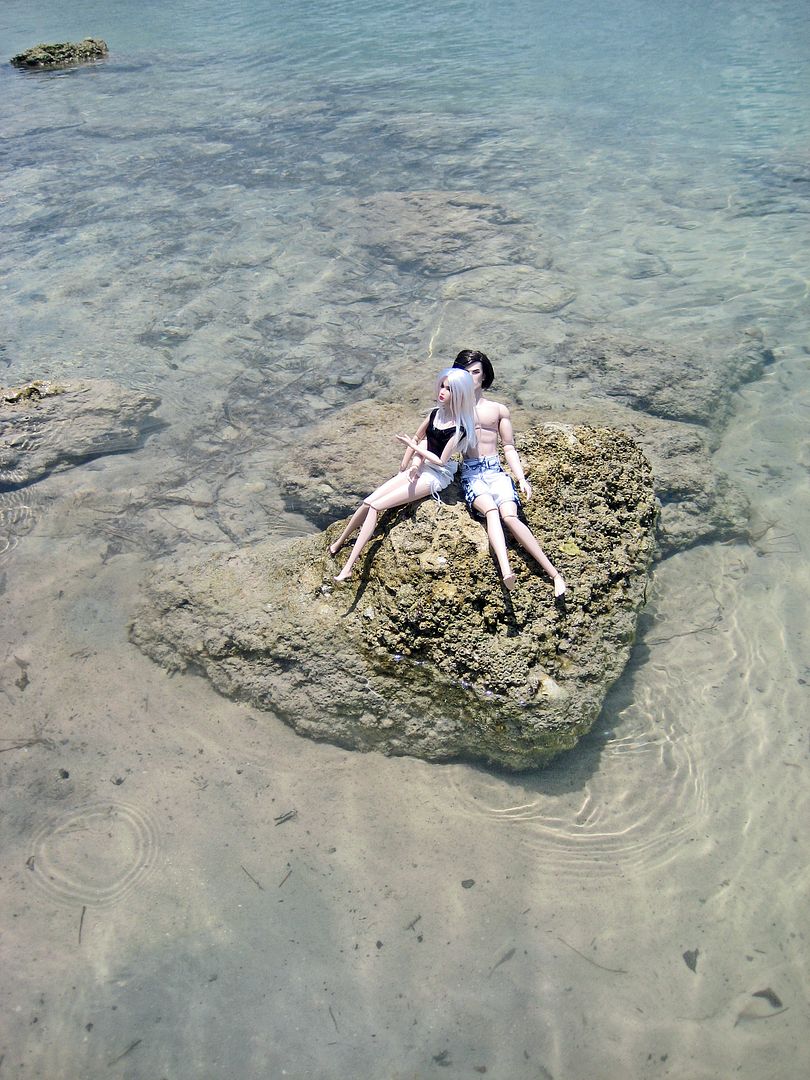 "Hay, Lilith look at all the fish" Marco points at the water
Lilith was not so keen on the fish swimming by so they went back to sit on the beach (check out the pink sand?)
Marco replenishes they sun screen
Then after a while the go exploring on some rocks
Lilith looks on while Marco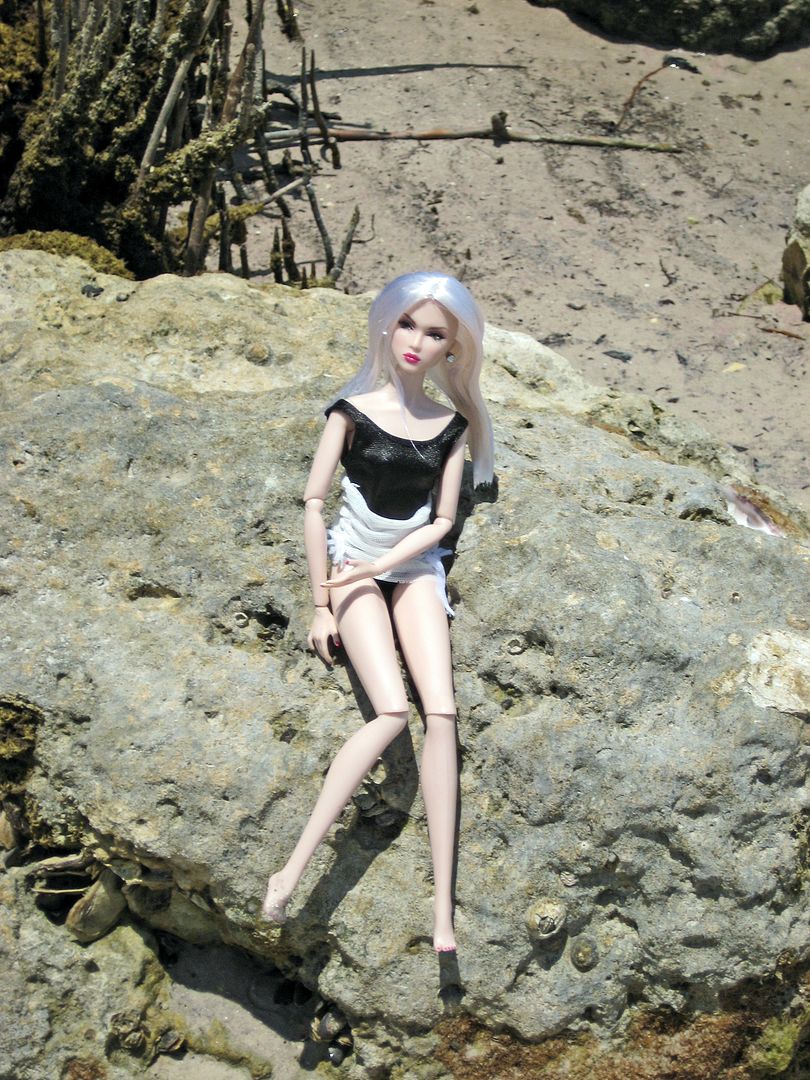 Does his thing
Then it was back to the hotel for dinner and a romp in bed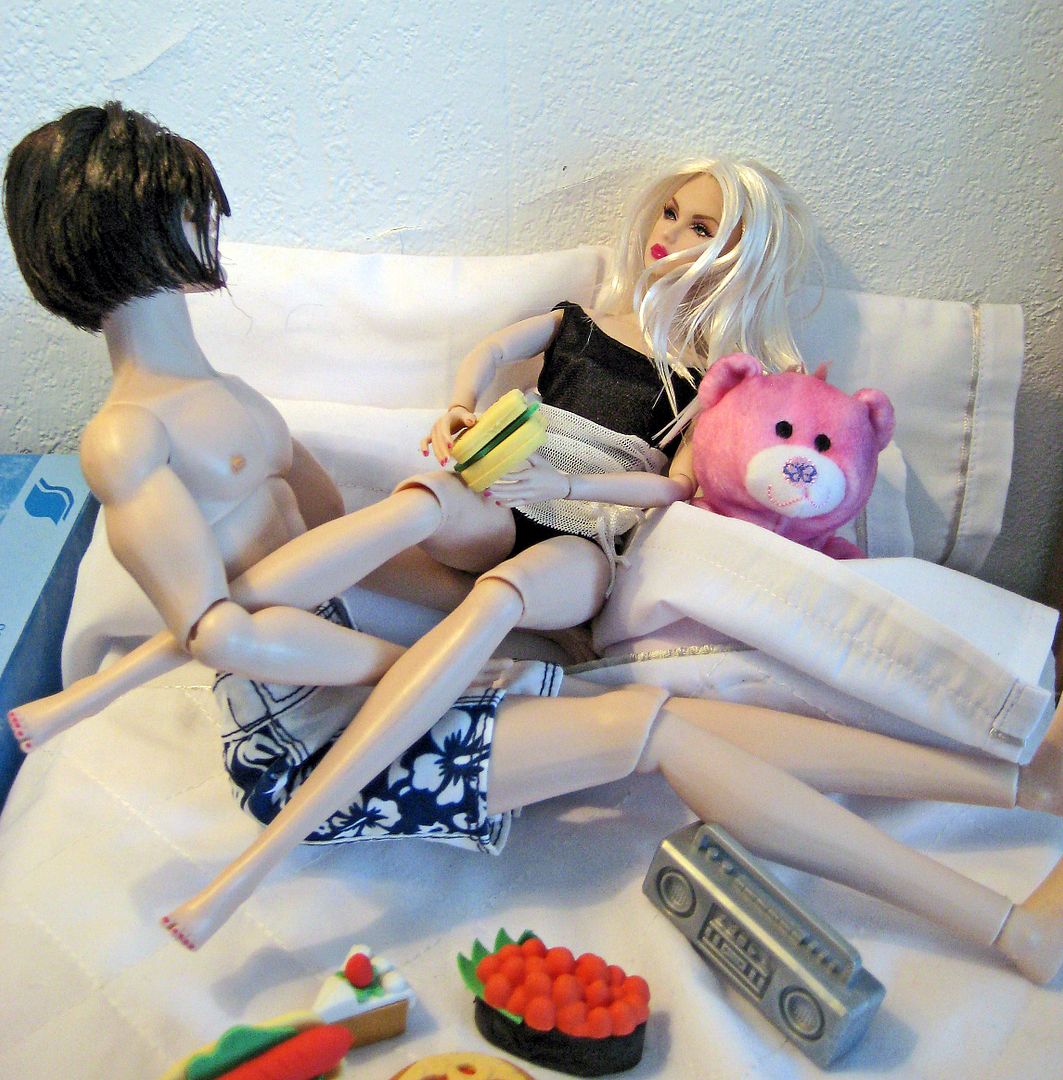 Look at the size of that American sandwich!!!!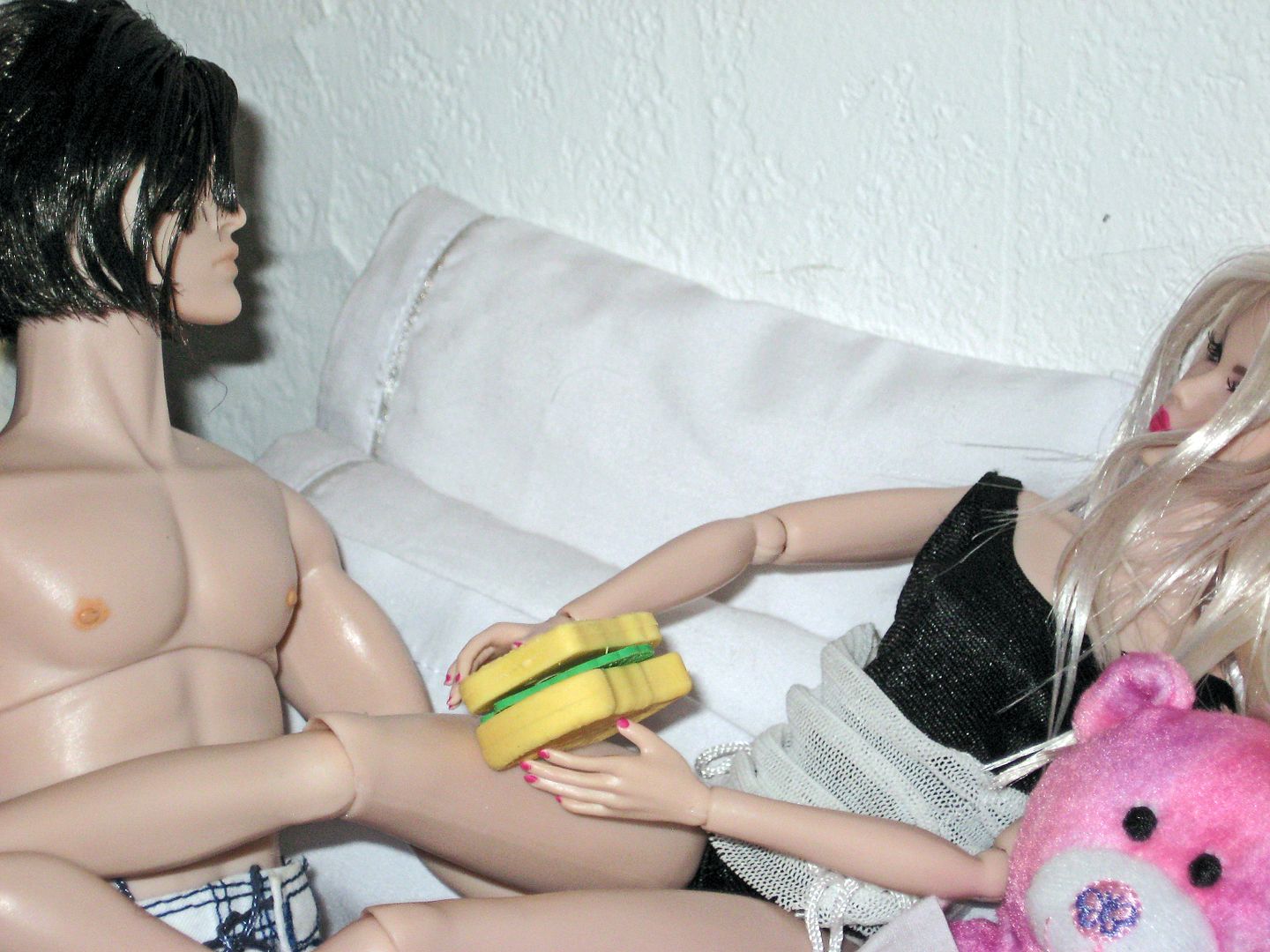 Next morning Lilith takes a shower while Marco lounges in bed 
"Come back to bed... just for a little while?" He pleads
But Lilith has other ideas and wants to go out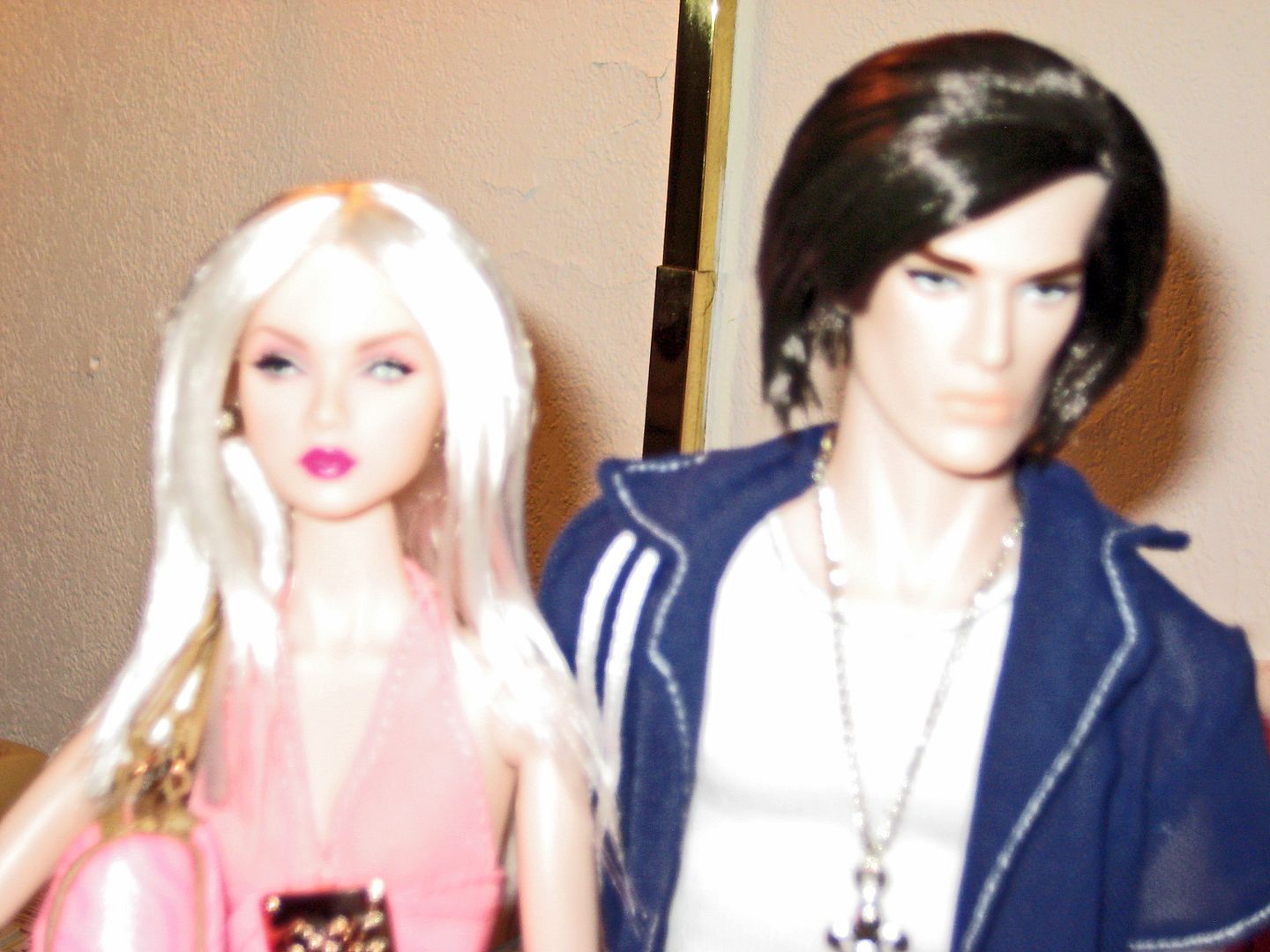 After a thunderstorm the air feels a little cooler and Lilith wants to go shopping.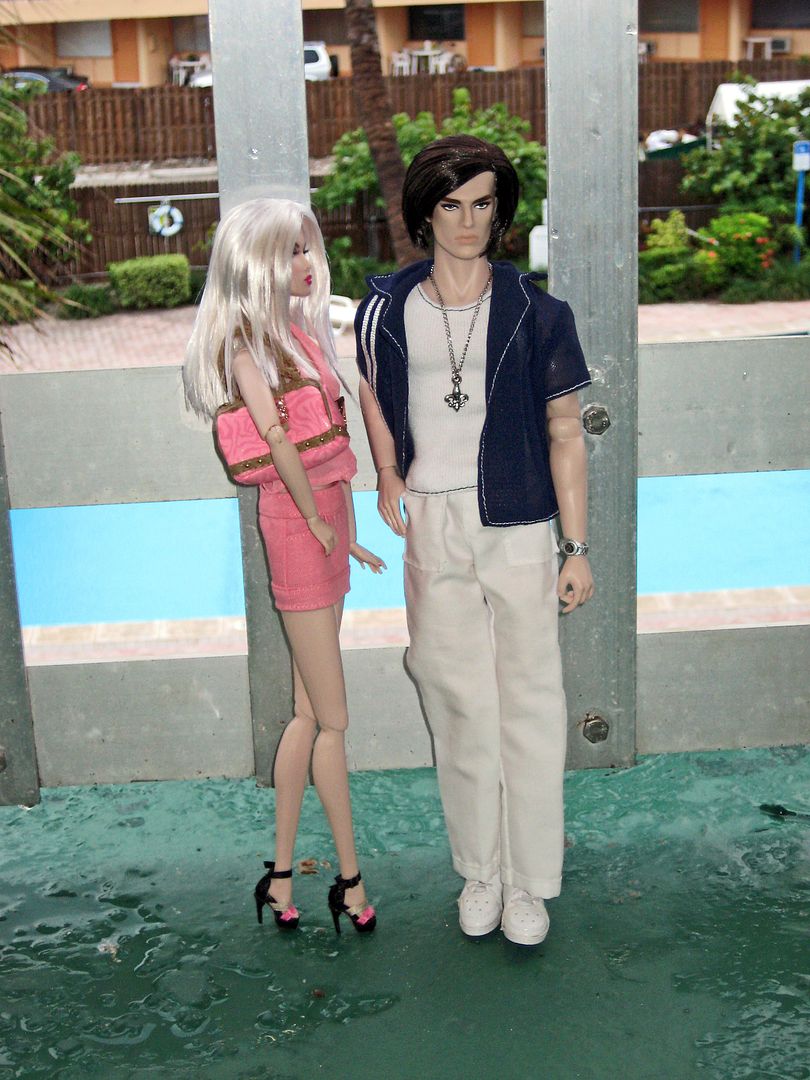 Marco is a little reluctant but Lilith knows just how to get her own way.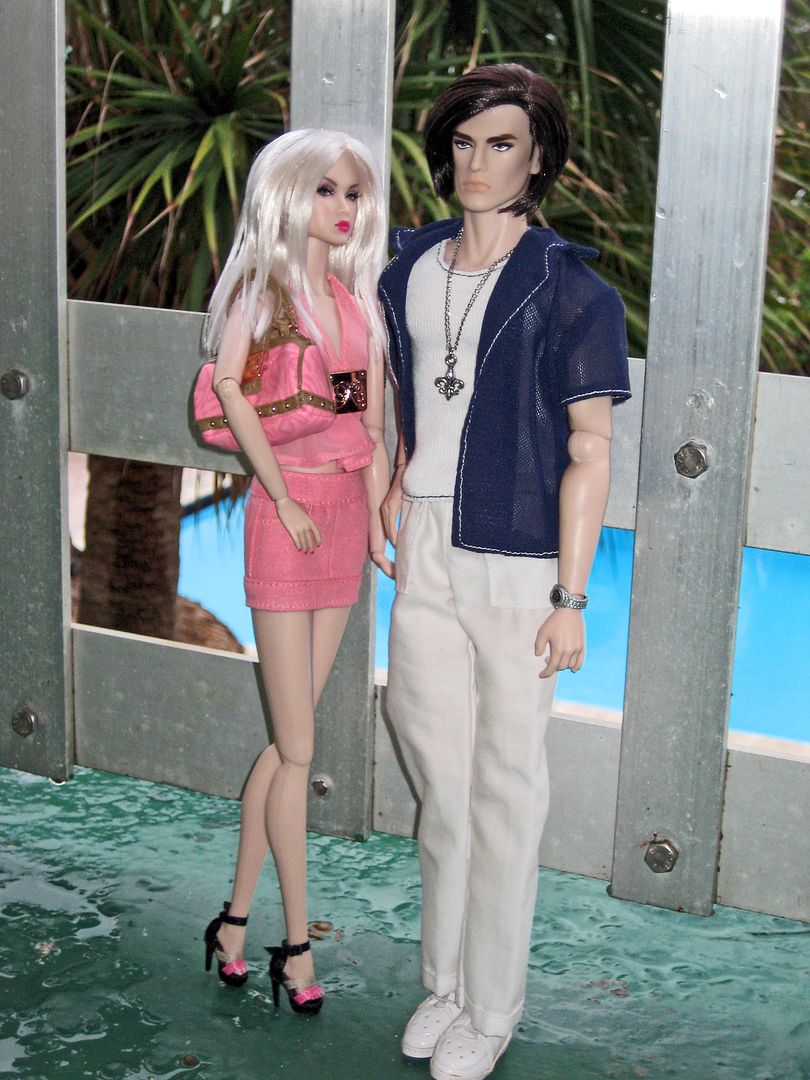 "Come on Marco... I might just see some new undies that I will need some help with later" she whispers in his ear.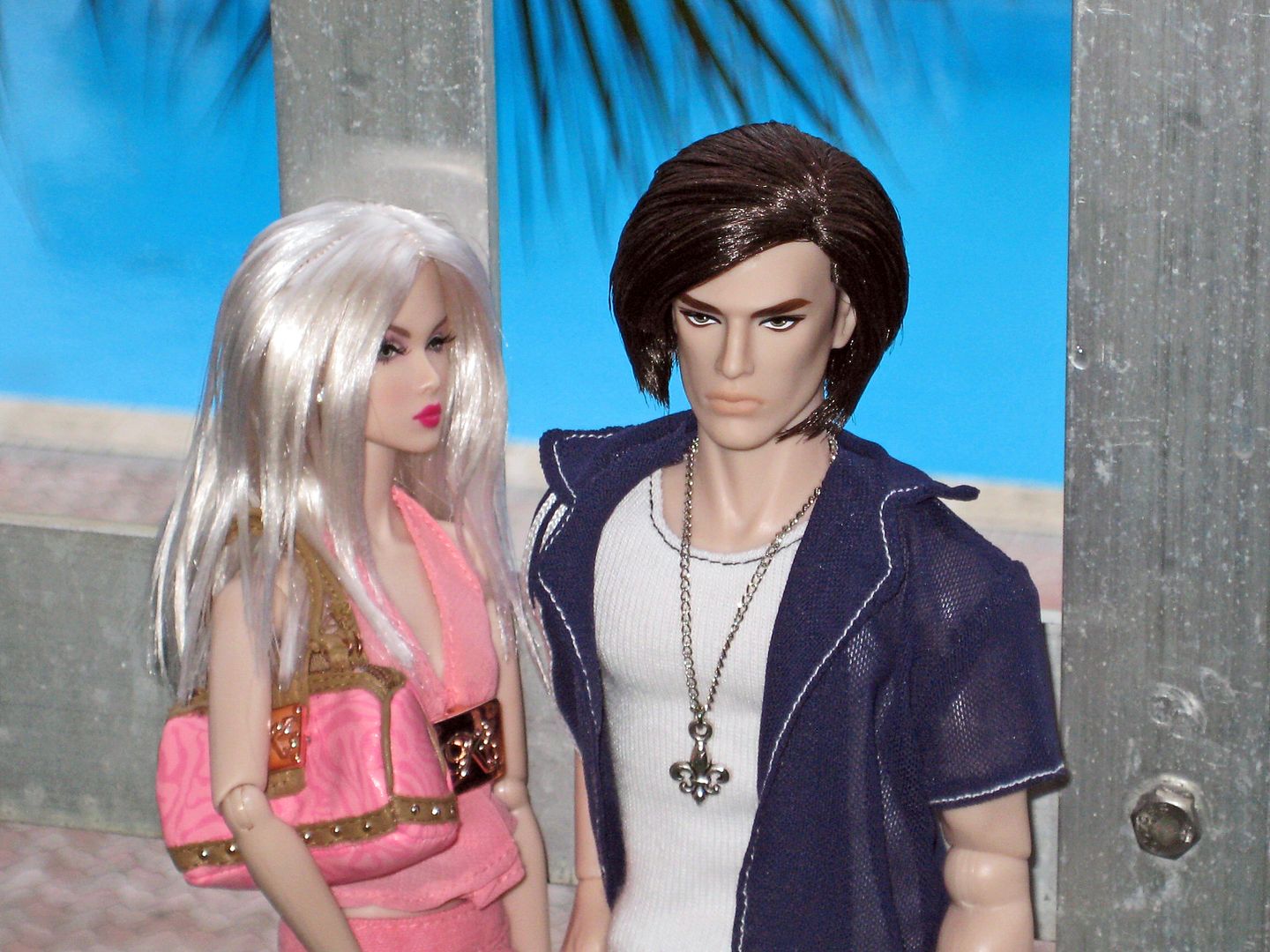 "Now, that's just not fare! You shouldn't manipulate a man like that!" Marco's voice is a little horse his mind working overtime.