The Priors .... Episode Seventy Six ....Sarah Has Surgery
At the hospital the family are gathered awaiting news.... will the surgery work? Will the old Sarah come back to them? Will she survive... no! that's one question they don't want to think about!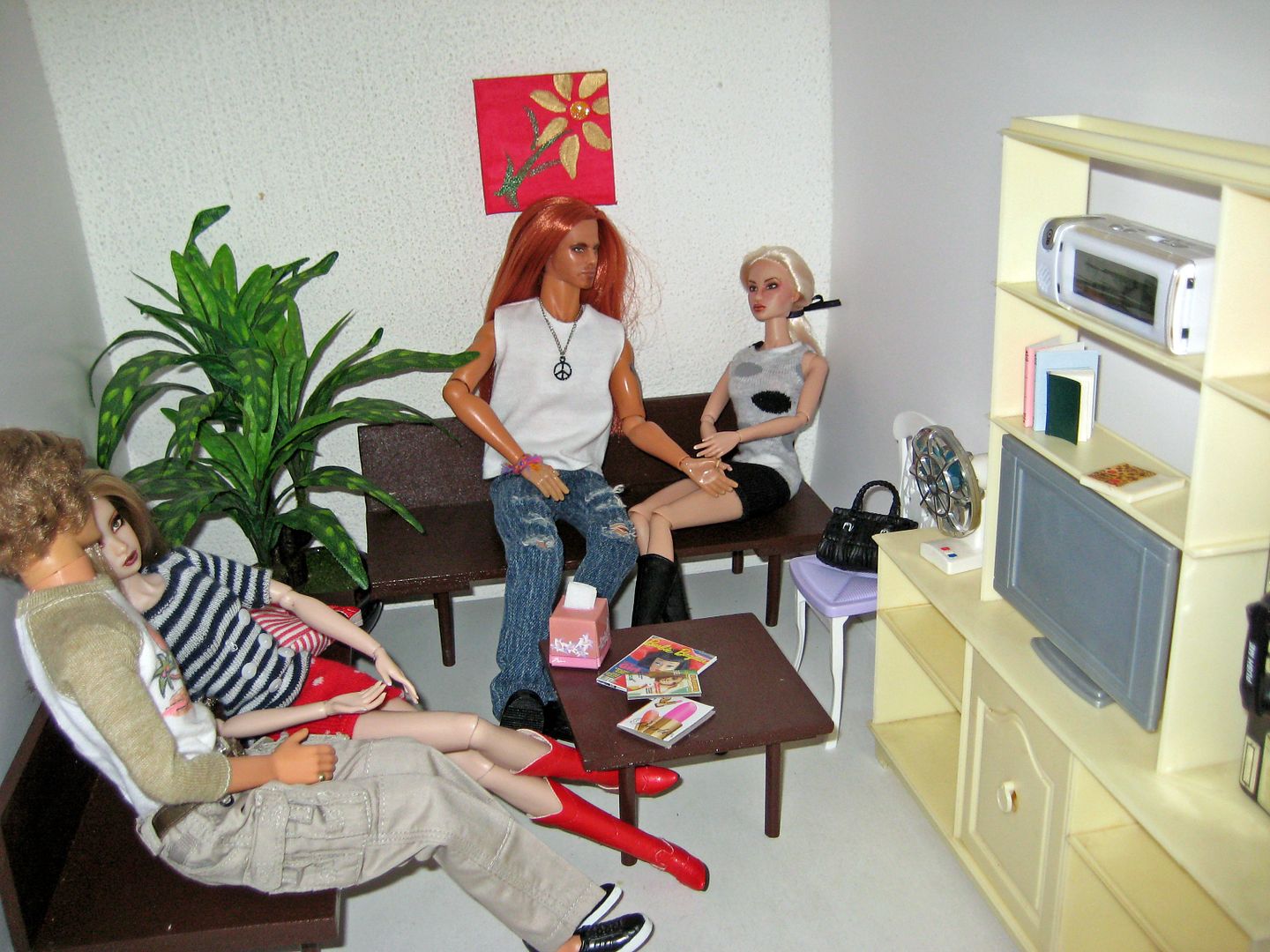 They sit in silence watching the clock as time ticks by. Jed breaks the silence touching Rumi's shorn locks "So what happened to your hair?"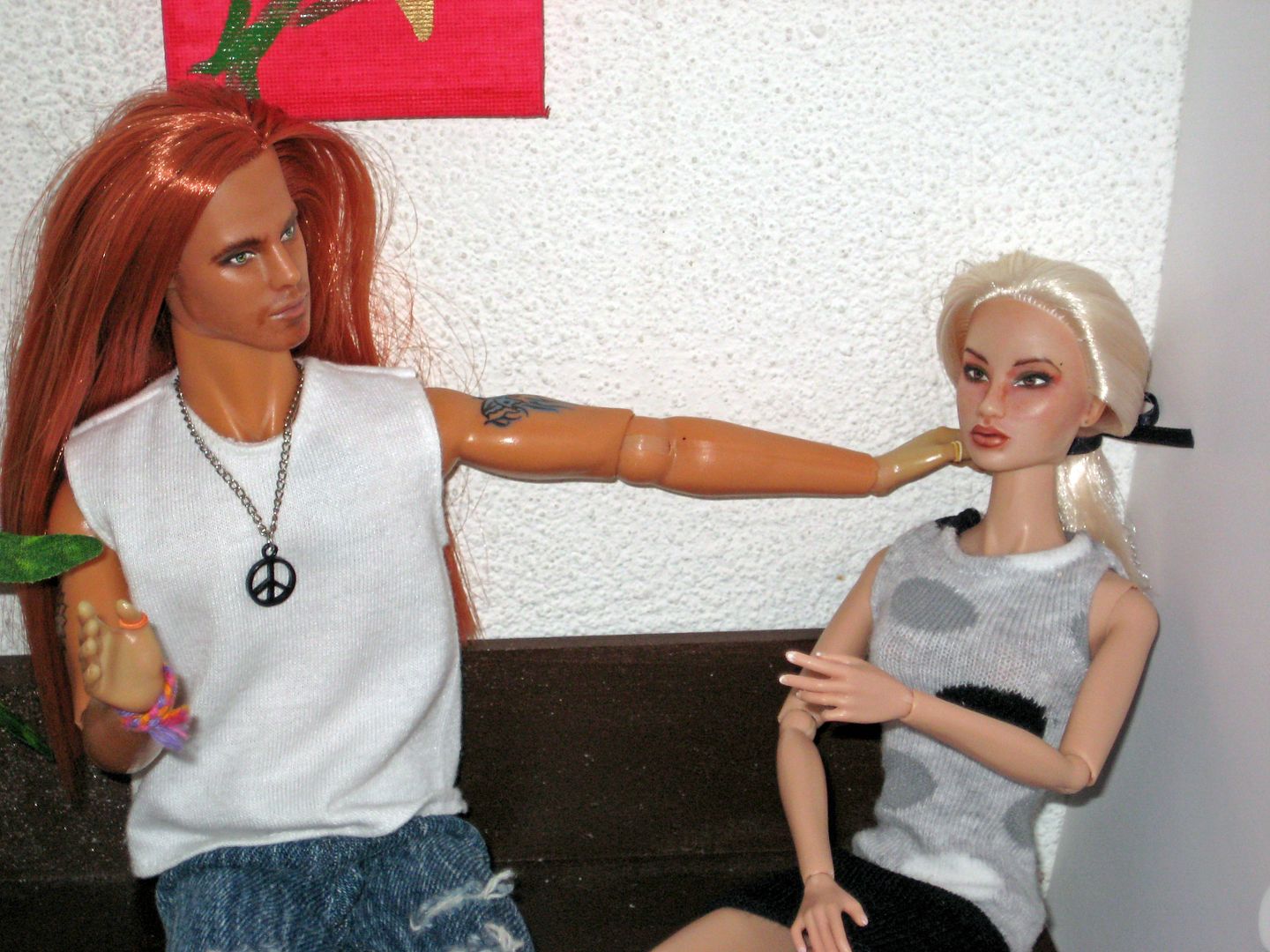 Rumi fidgets on her seat "I fancied a change!"
Kandy is looking daggers at Jed but he either does not notice or does not understand as he carries on regardless  "It's.... awful! Looks like you did it yourself!"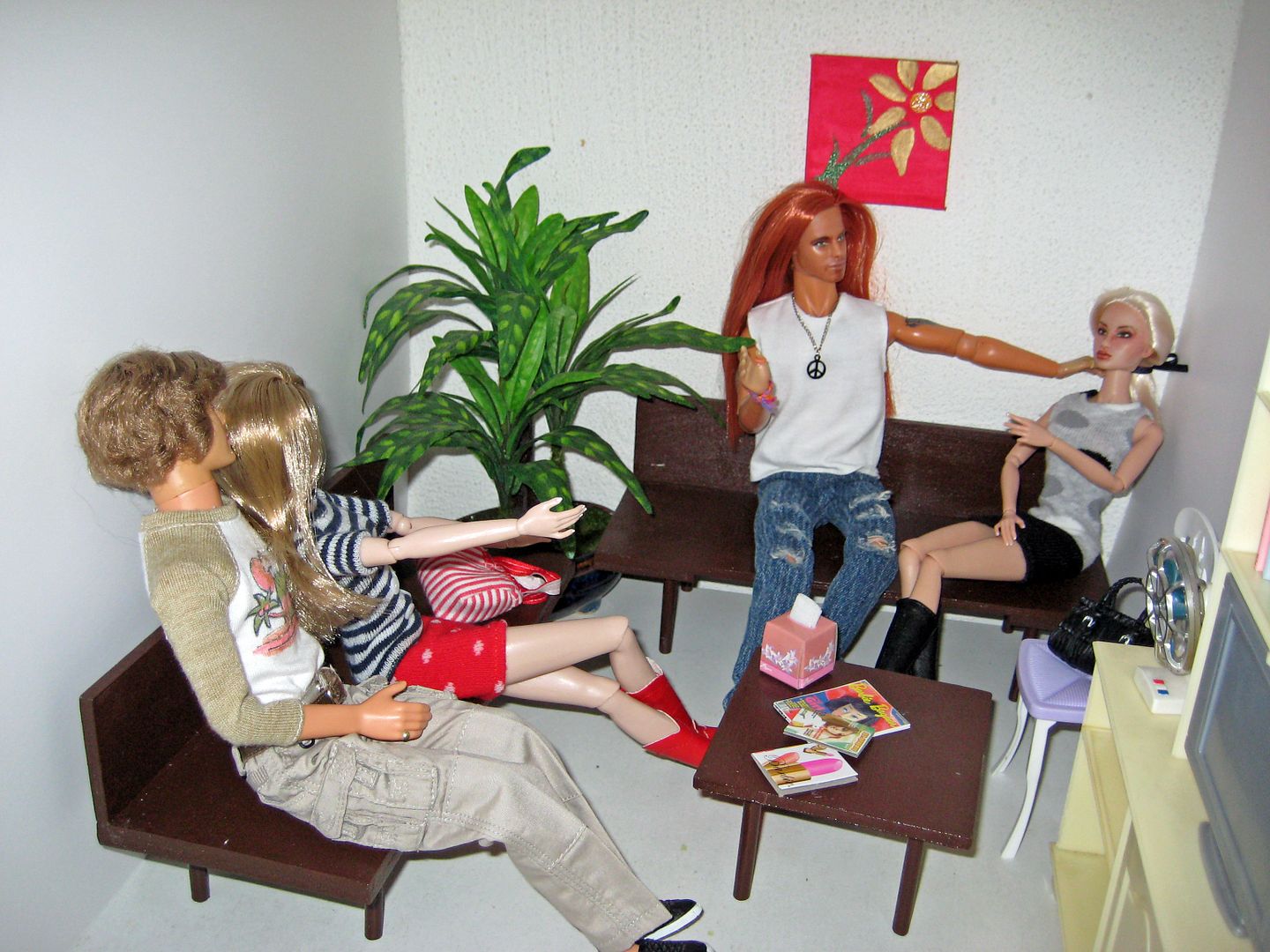 Rumi starts to cry, silent tears that roll down her sad face "Thanks!" she sniffles.
"What?... well, it does!" Jed mumbles getting that he has just made matters worse and no idea how to get out of it!
"Mate stop digging that hole your going to reach Australia soon!" Chris tells him.
Kandy gets up and kneels in front of her sister handing her a tissue. Rumi blows her nose loudly.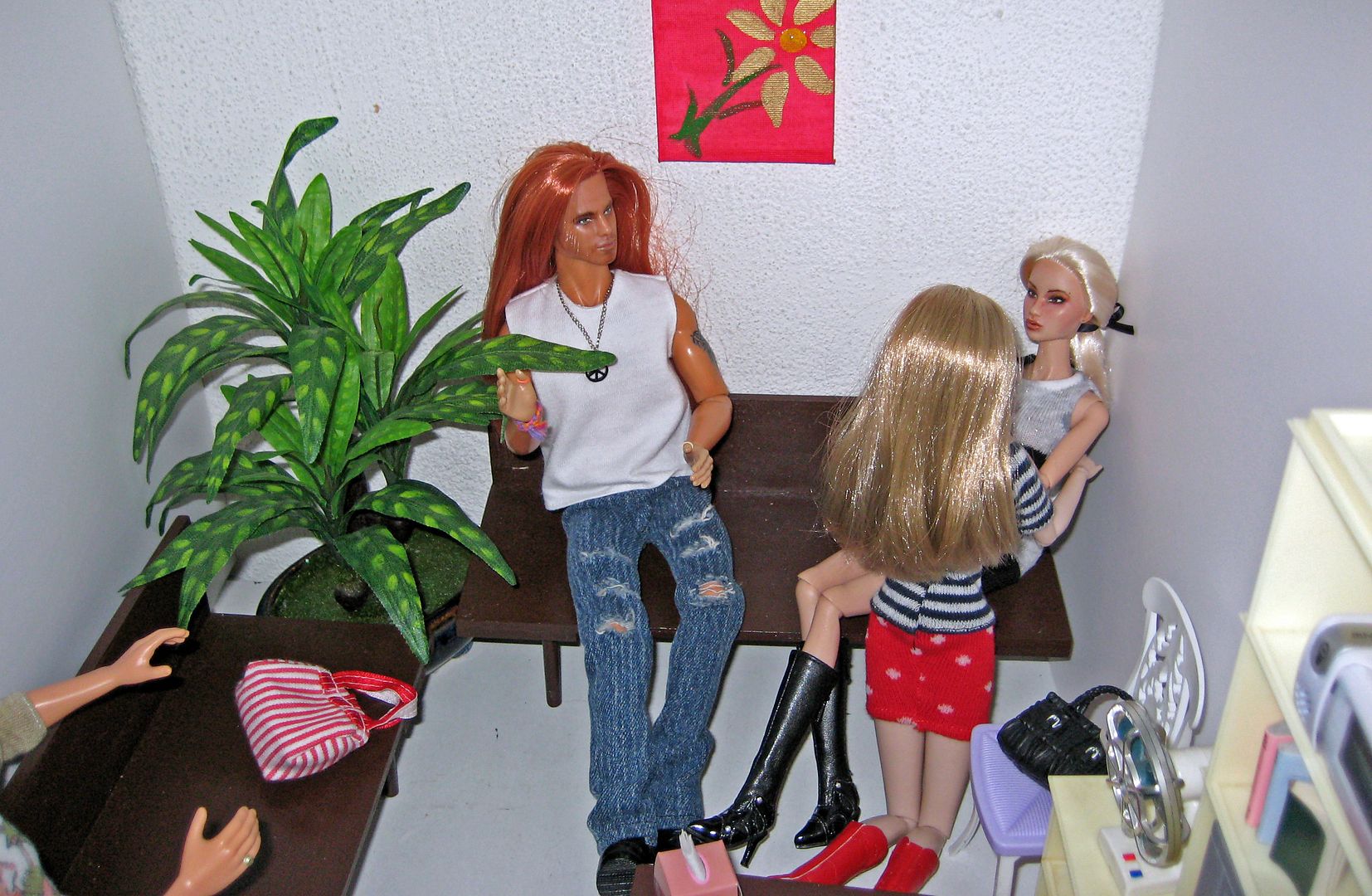 "Look out the Elephants are coming!" Jed smiles at Rumi and she can't help but smile back at him, just the hint of a smile but there none the less.
"OK, I cut it off as Iver loved it!.... Satisfied?" Rumi pouts like a petulant school girl.
"OK, I get it? I think?.... I'll shut up now!" Jed does not 'get it' at all but puts it down to him not being a loopy female. 
"Anyway can I just mention your hair is not exactly looking perfect!" Kandy tells Jed.
"Yes, ahem... well, I was in a bit of a rush to get here! Oh, and you have a button missing on your dress you know!" Jed looks a little abashed.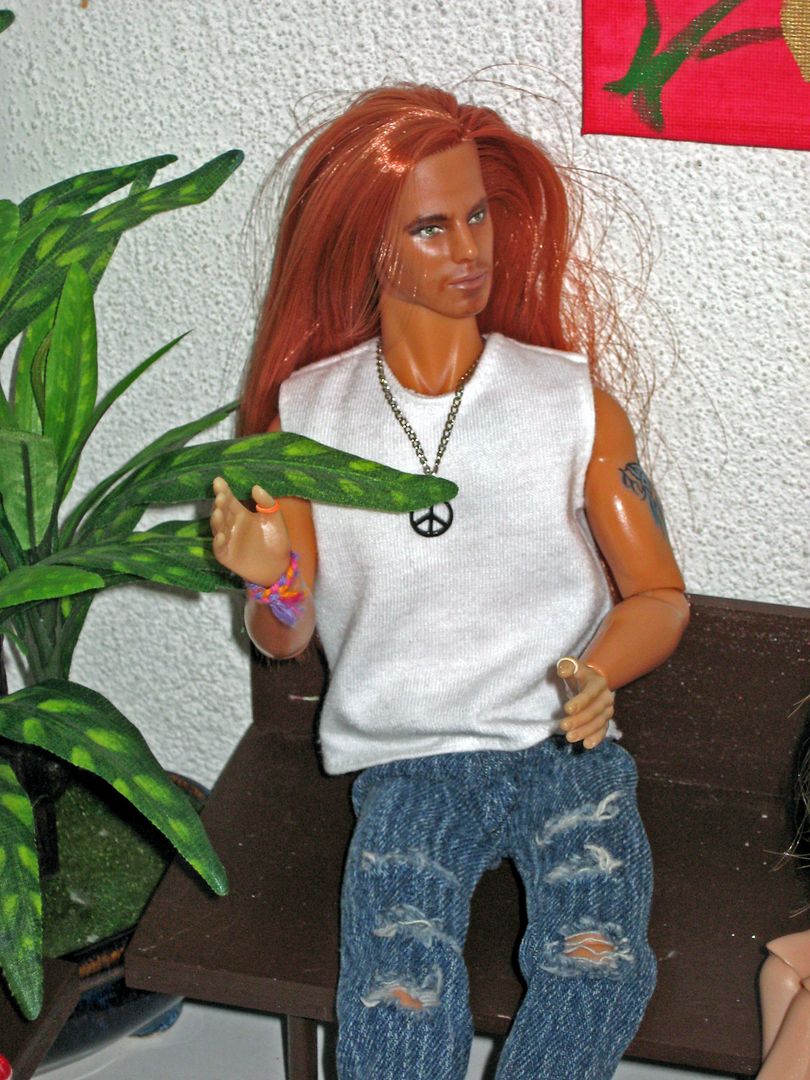 Kandy decides to say nothing and they return to silence as the surgery goes on...
.
.
.
.
.
.
.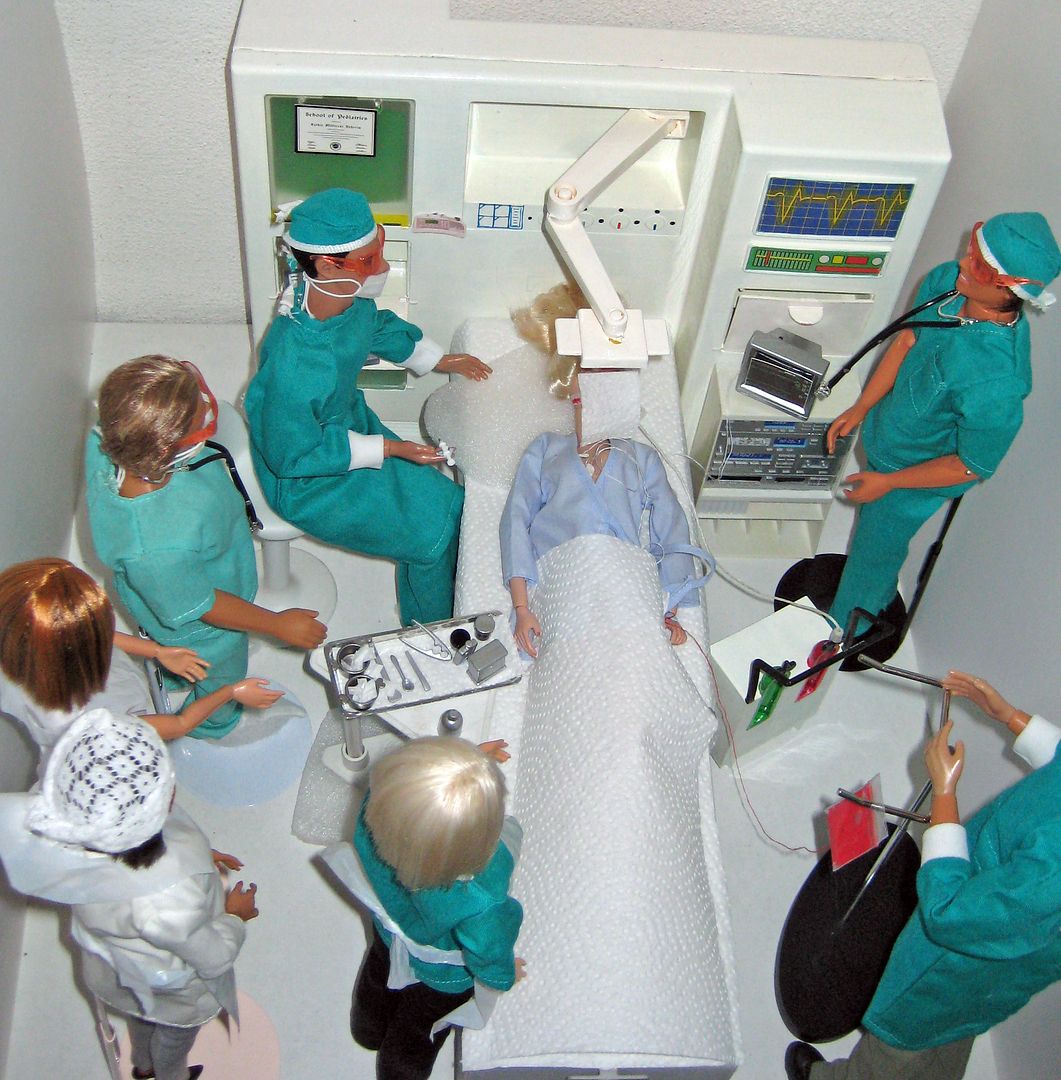 .
.
.
.
.

.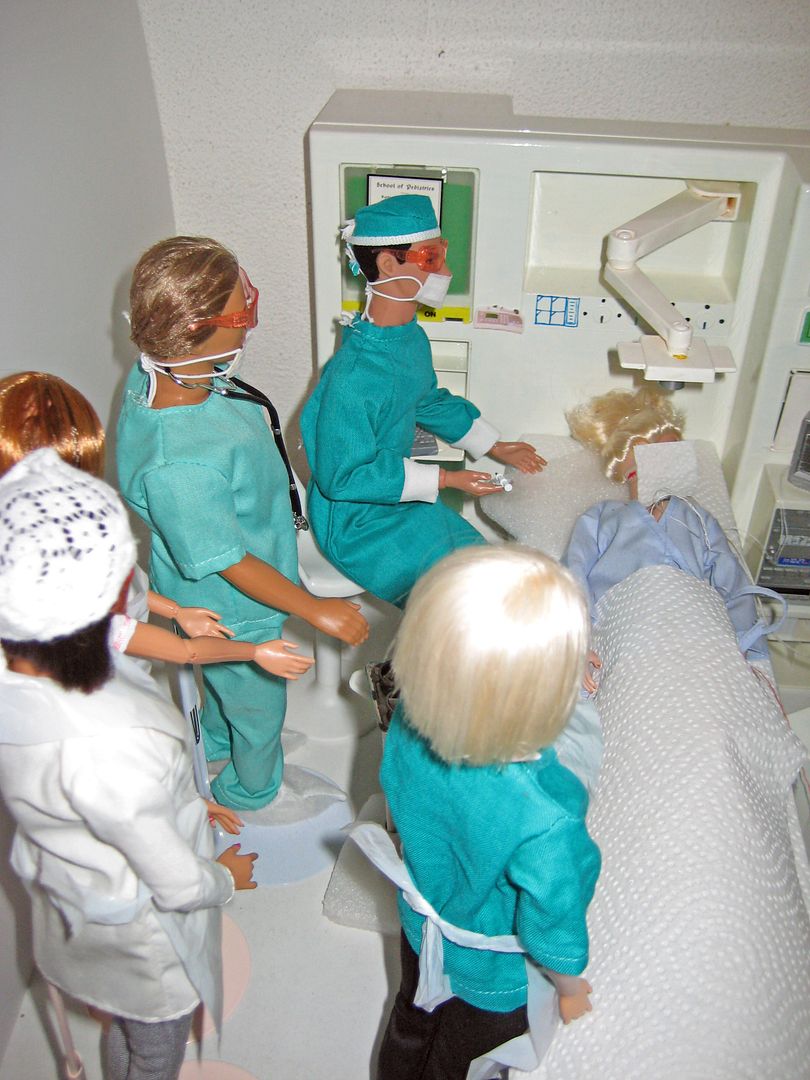 .
.
.
.
.

.
.
.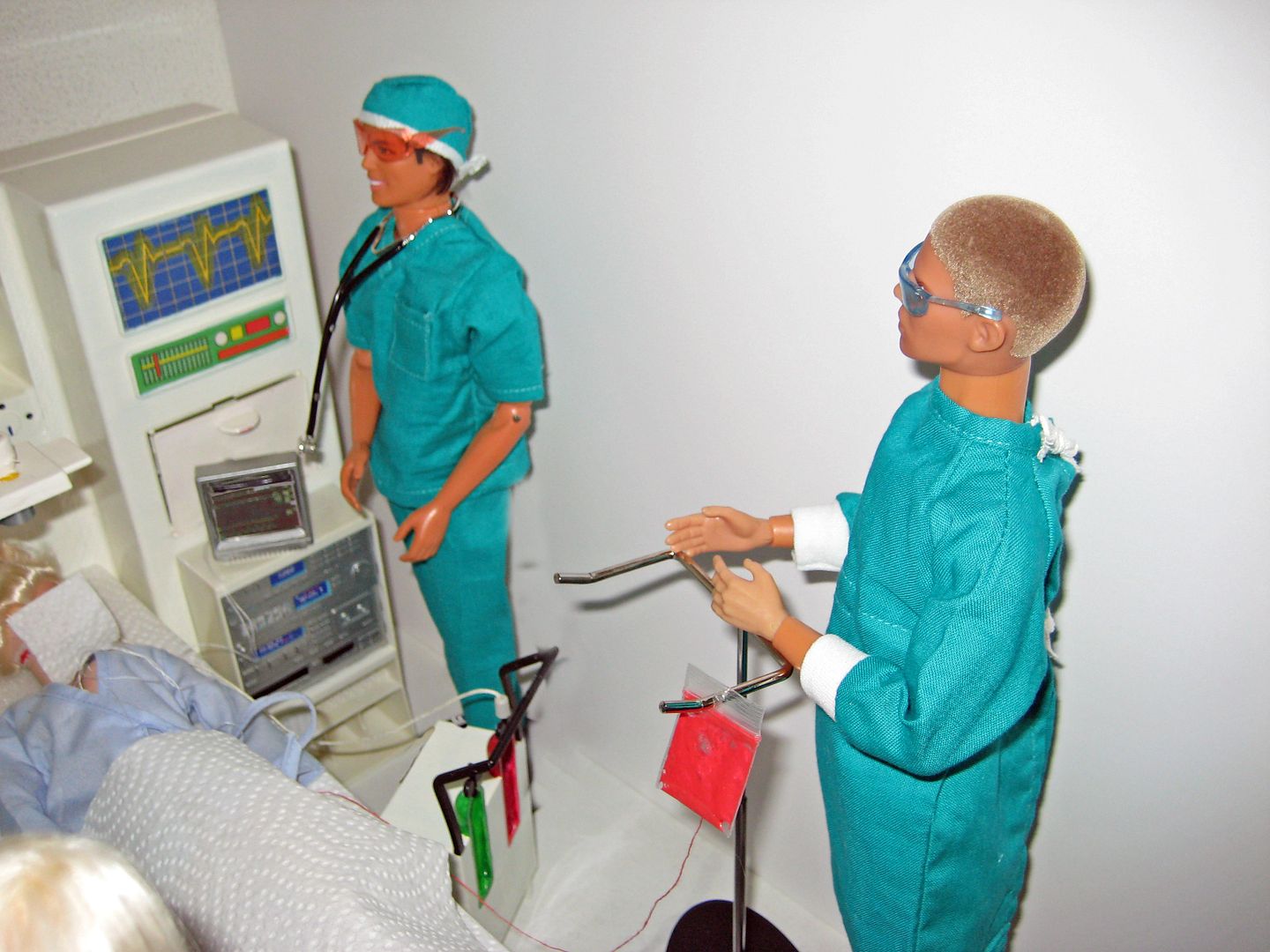 .
.
.
.
.
.

.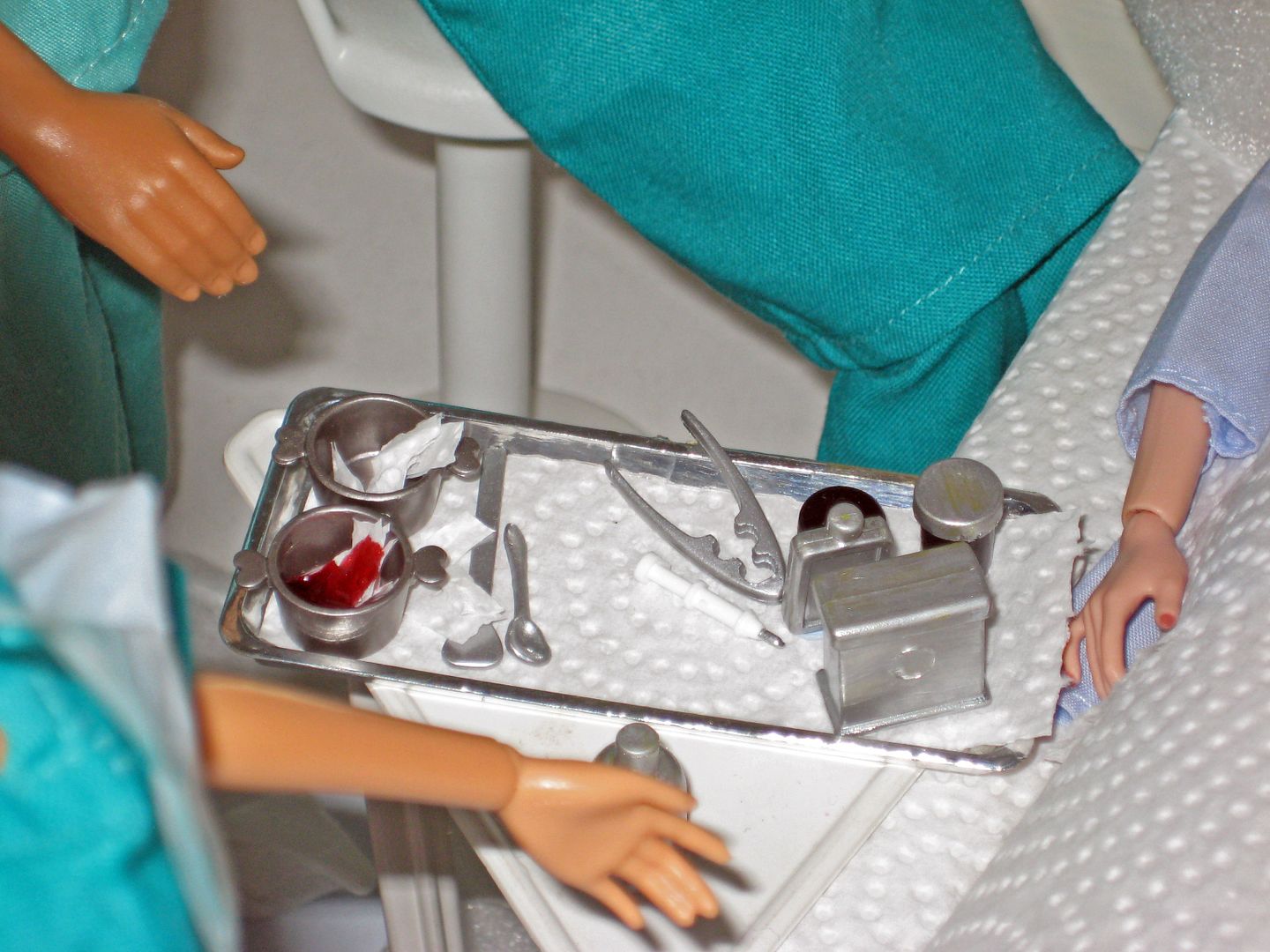 .
.
.
.
.

.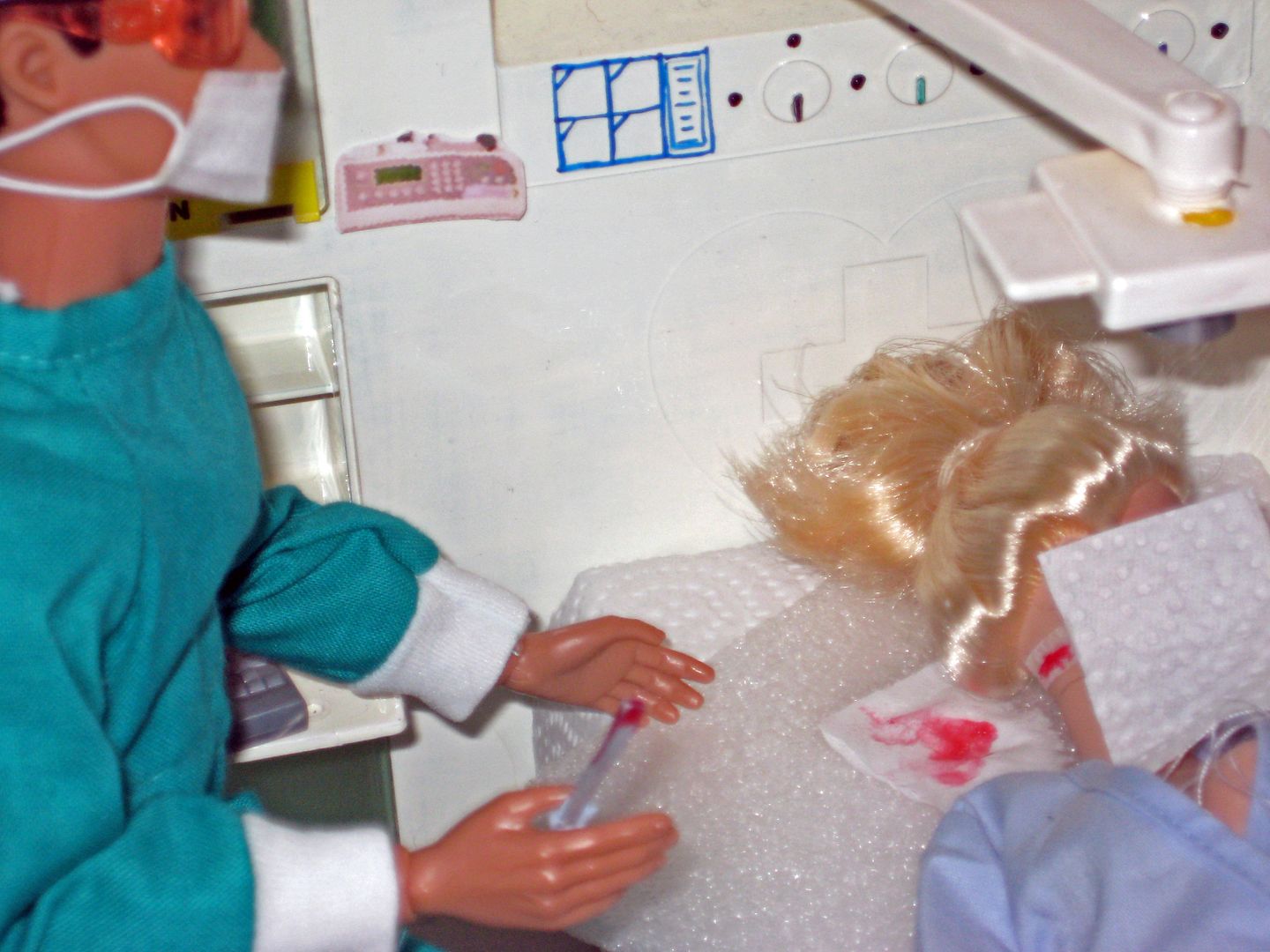 .
.
.
.
.
.

.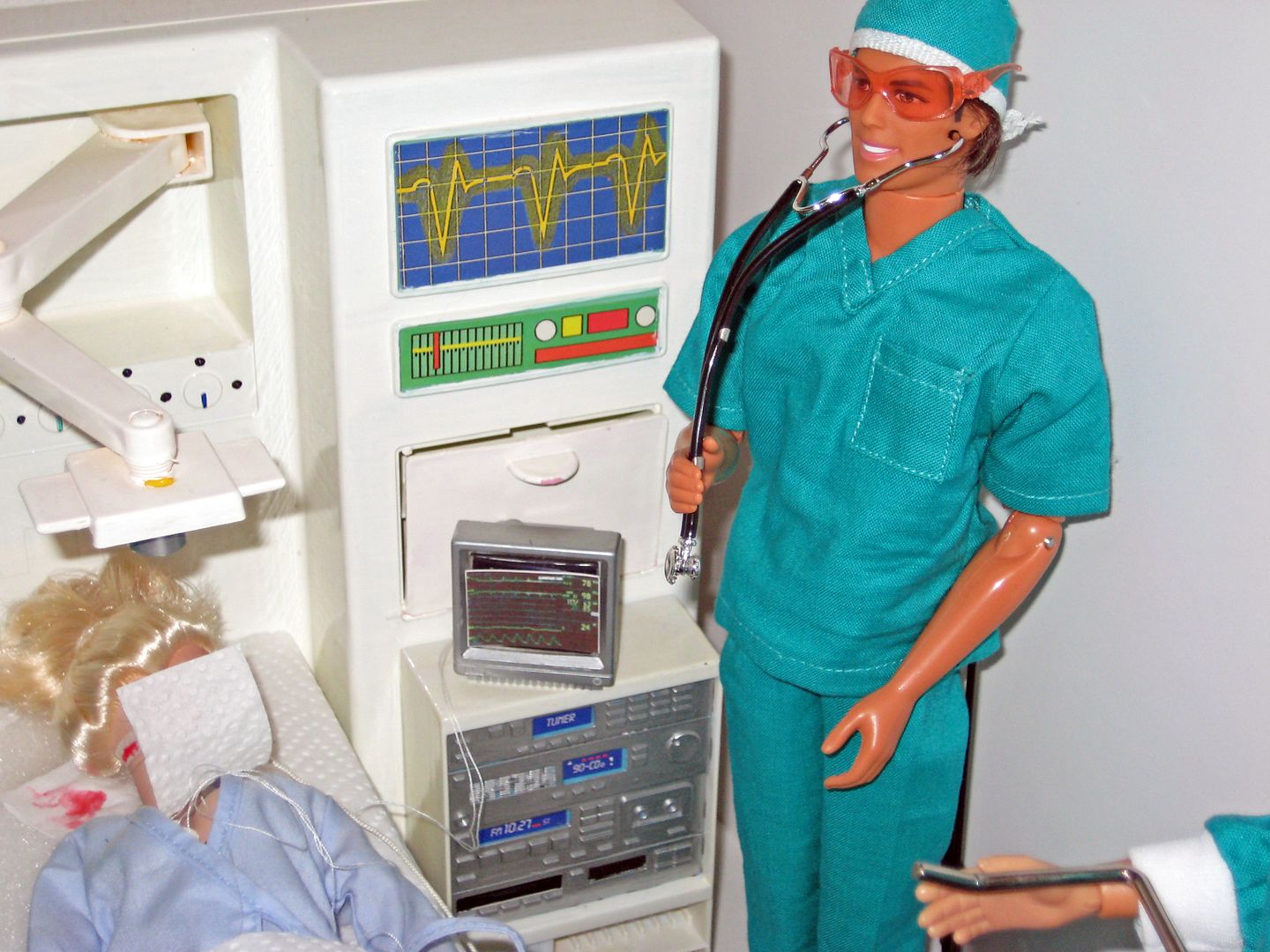 .
.
.
.
.

And on.......
.
.
.

.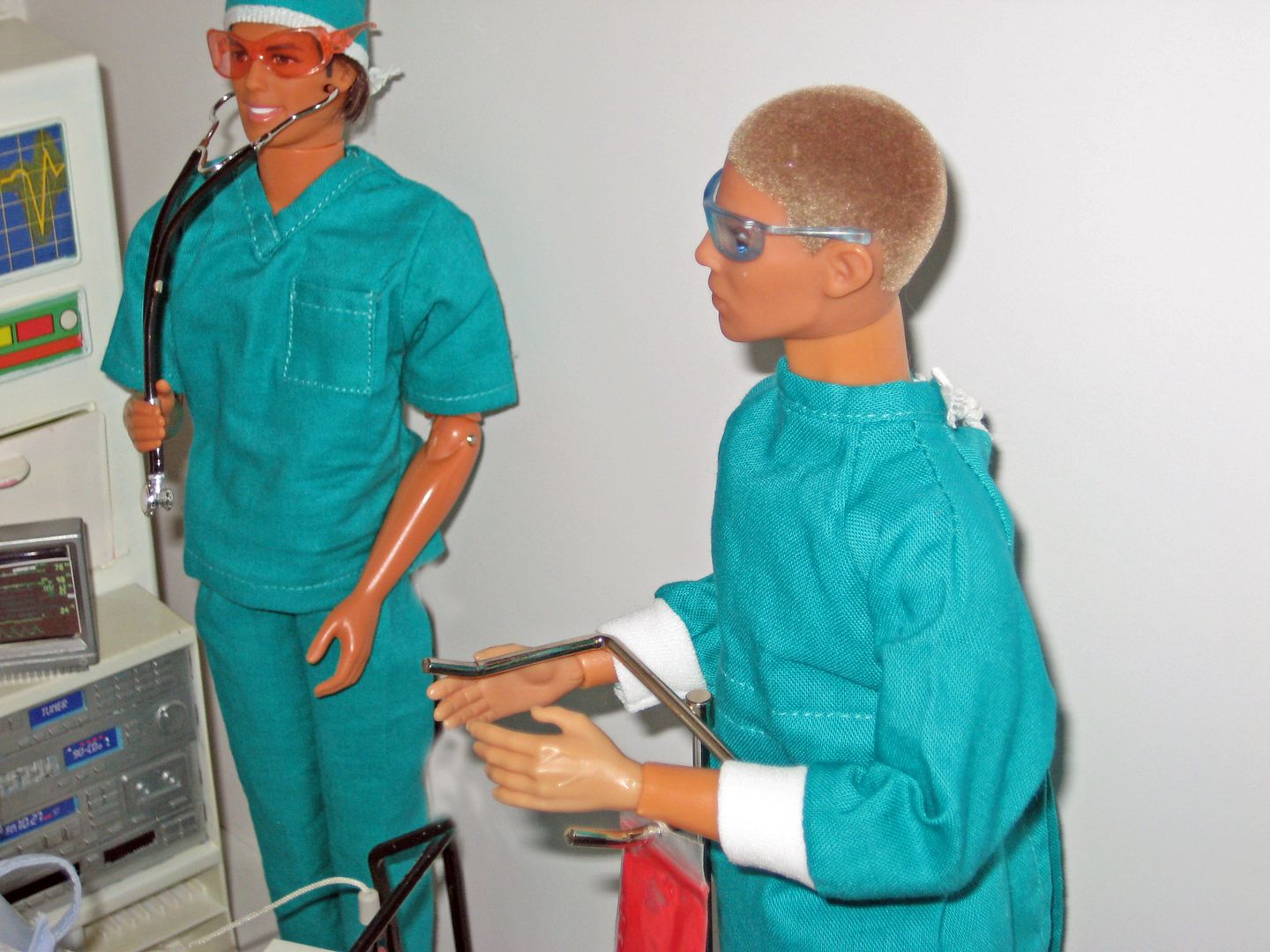 .
.
.
.
.
.

.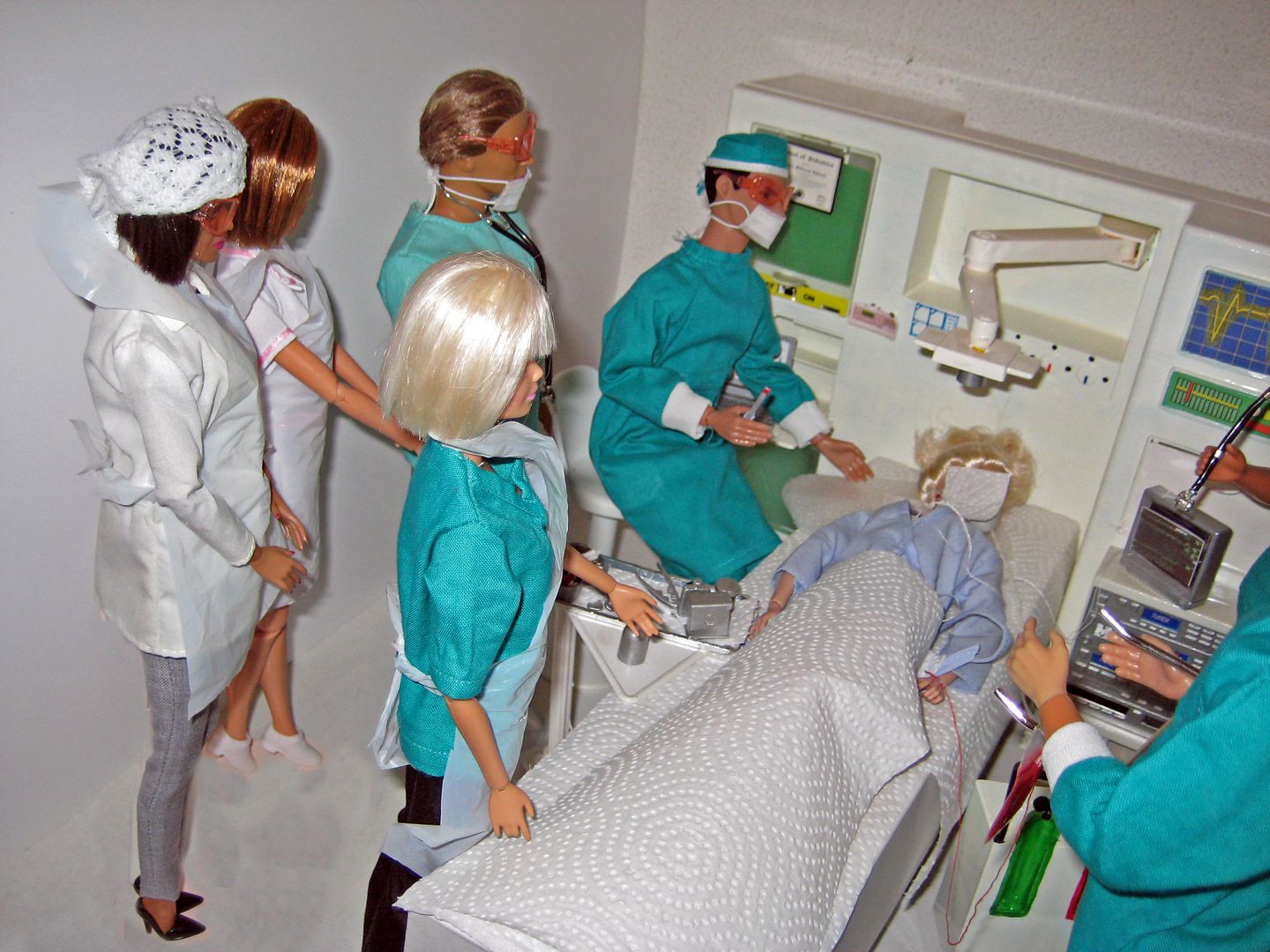 .
.
.
.
.
.

.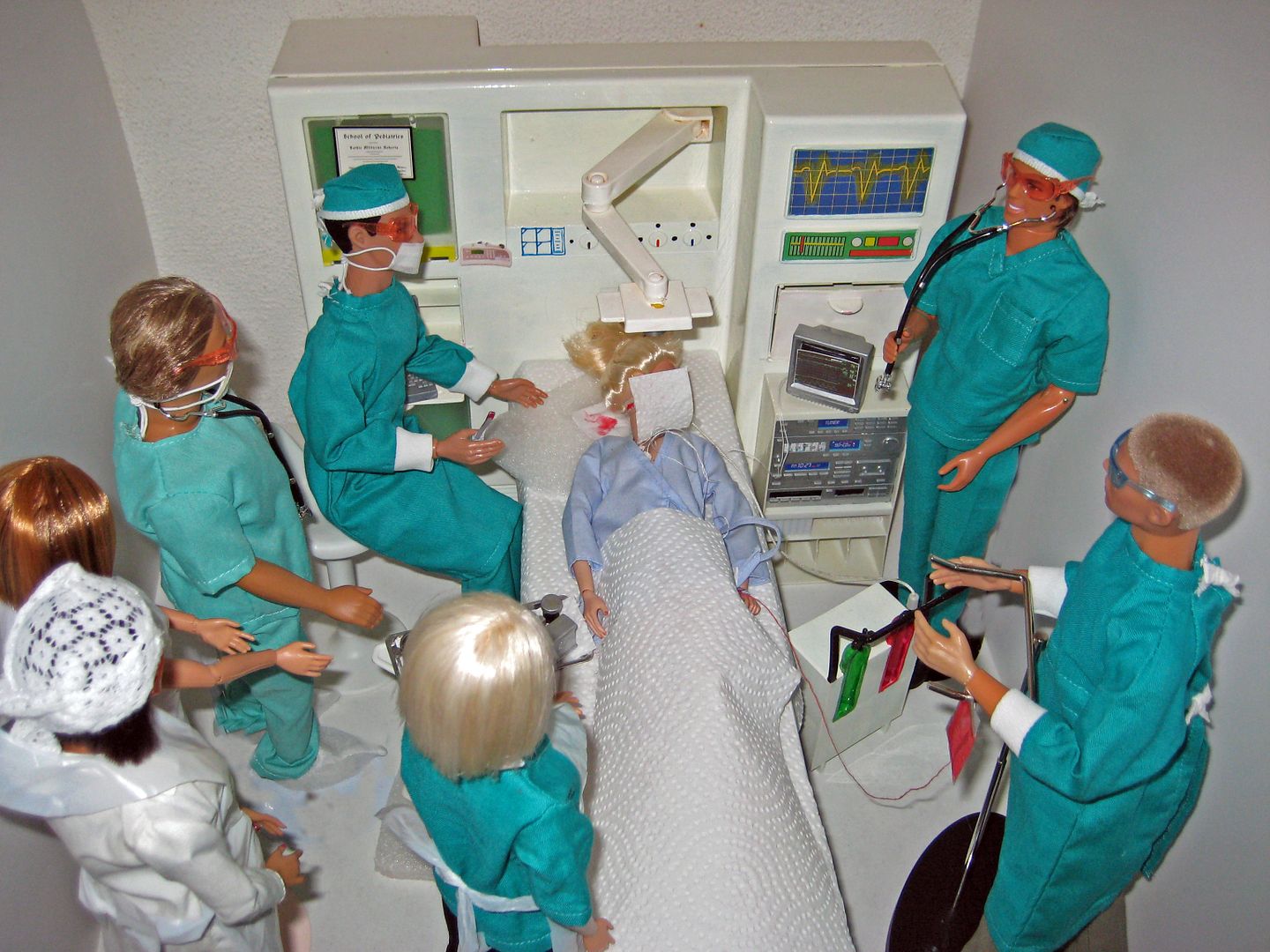 Then after four long hours a doctor comes to the family room.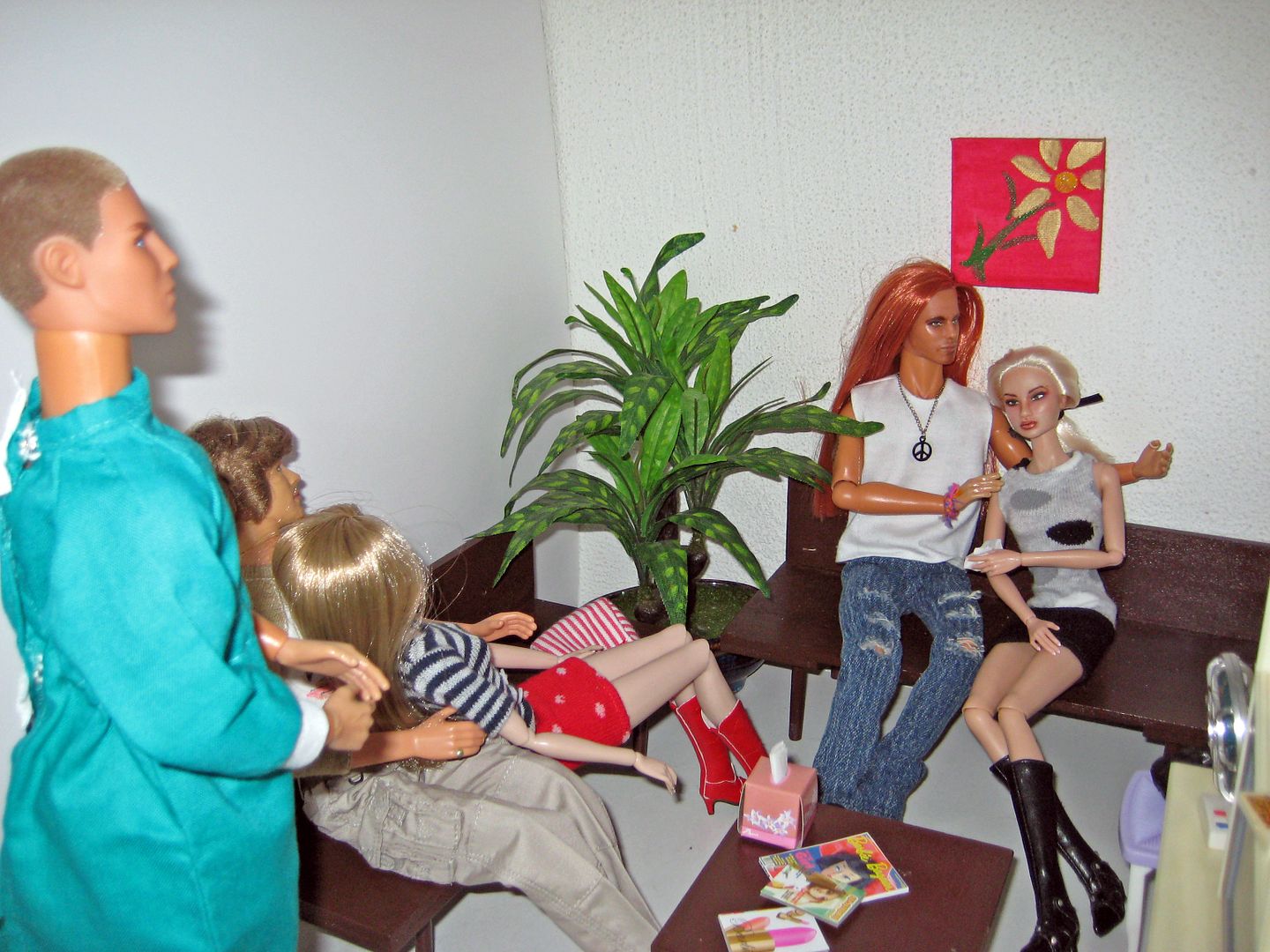 "It went as well as we could hope, your sister is a strong woman! Now we just have to wait and see!" the doctor tells them.

"Did you remove the bullet?" Kandy asks.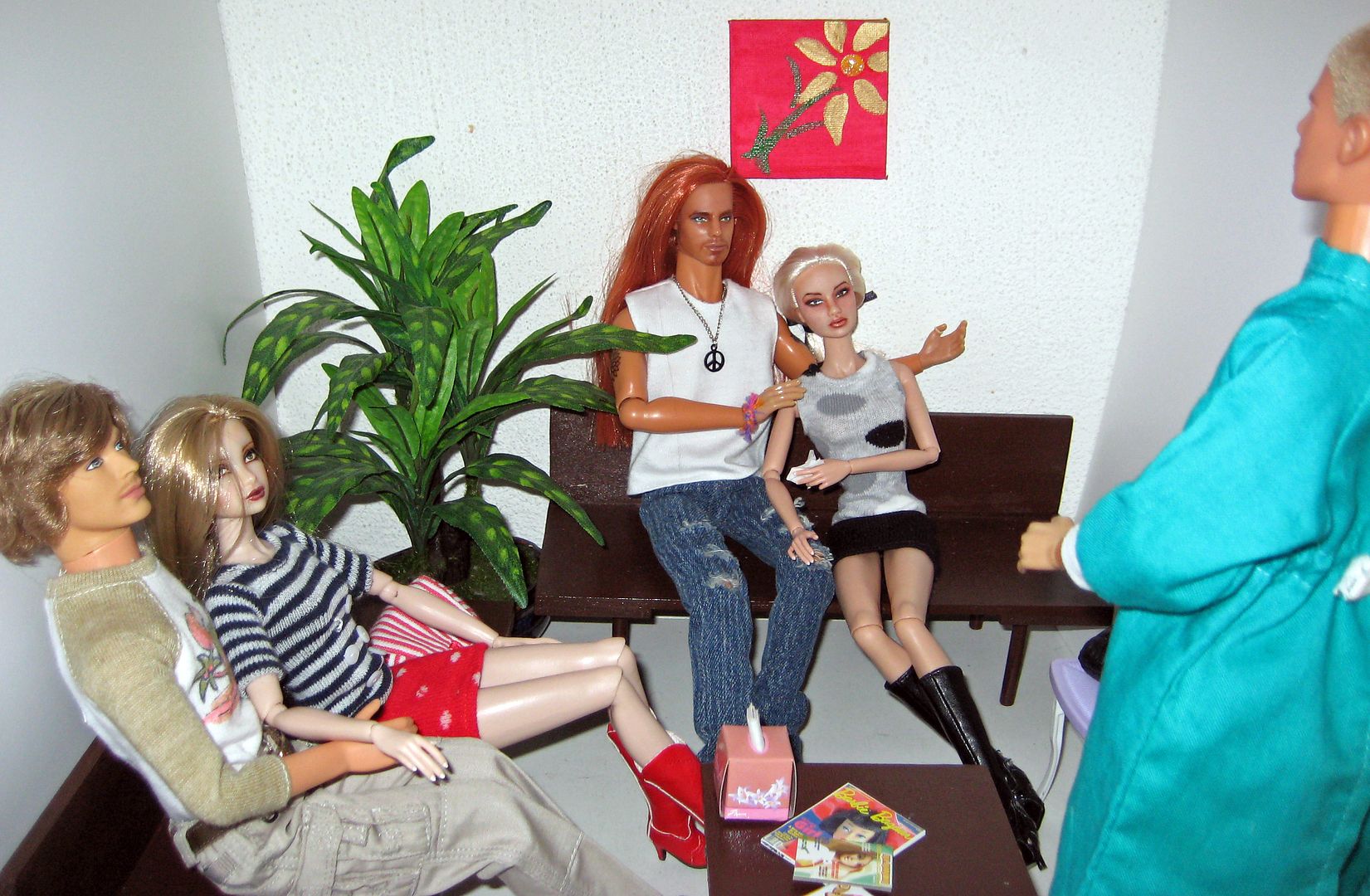 "Yes, we had too but as I said it went well!" the doctor replies.
"When can we see her?" Rumi wants to know.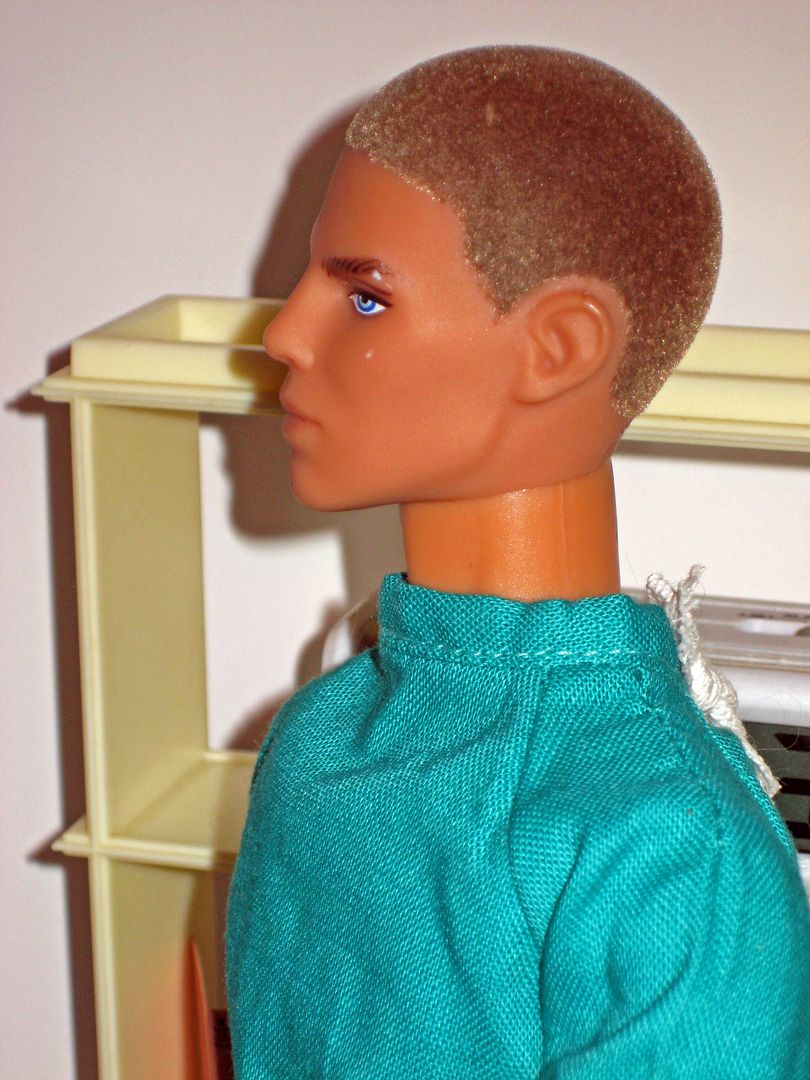 "She is in recovery at the moment ....soon they will move her to ICU then a nurse will come at get you!" the doctor smiles trying to reassure them but Jed notices that his smile does not reach his eyes.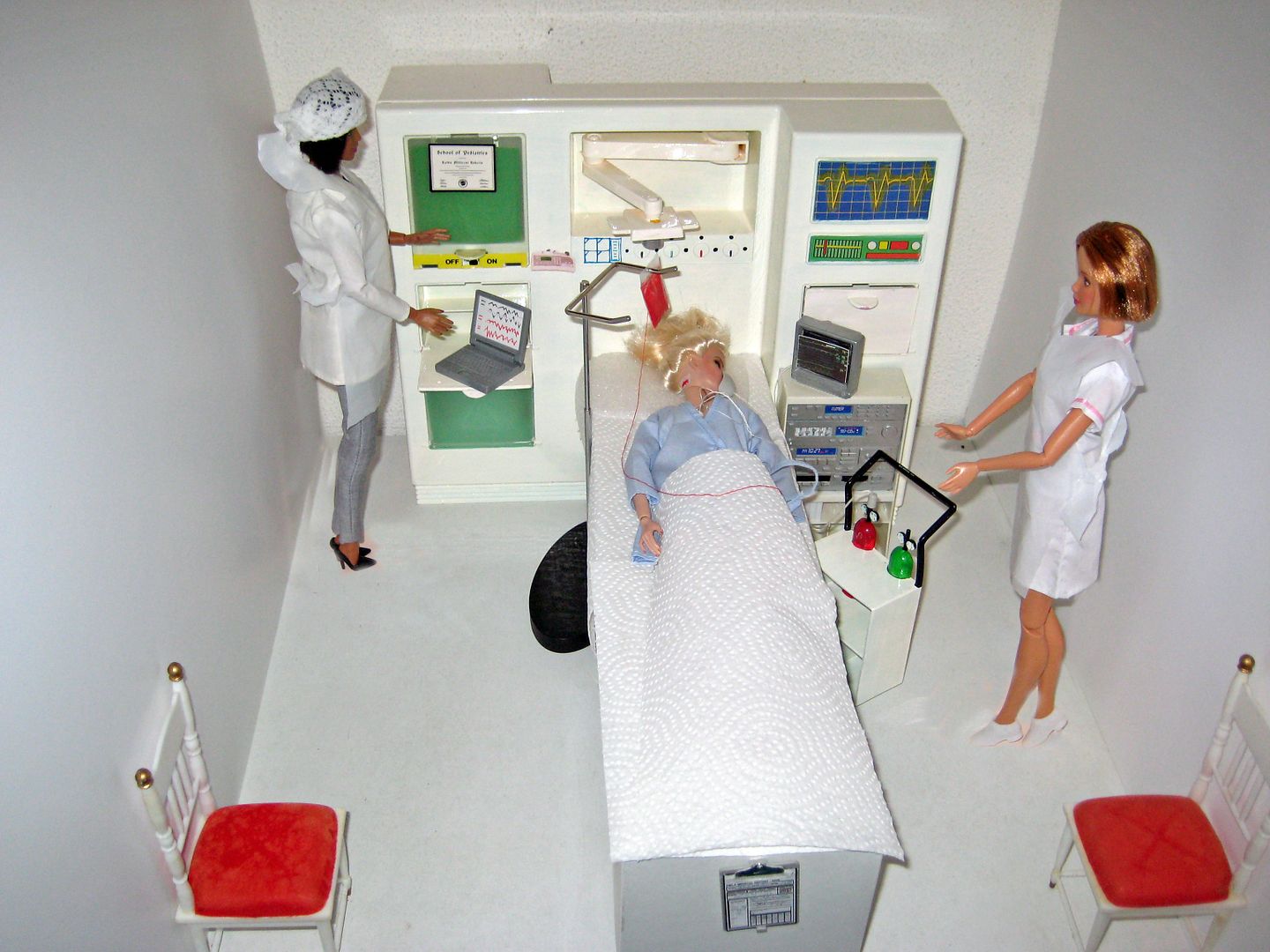 The doctor leaves and about forty minutes later a nurse enters "You can see Mrs Hage now... but only two at a time please!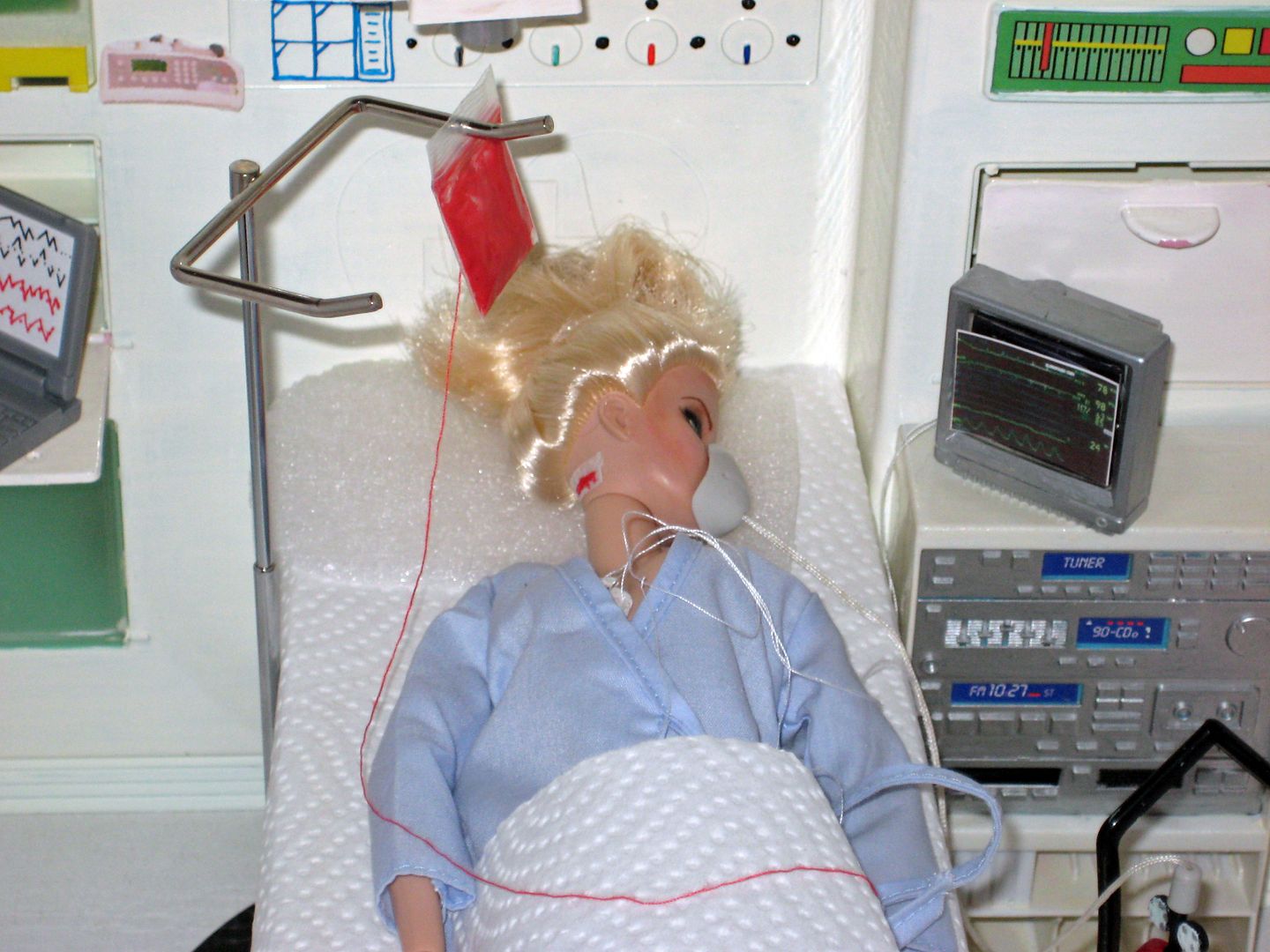 They look at each other then Jed tells Kandy and Rumi to go in first.... he needs to make a few calls and will see Sarah when they come out!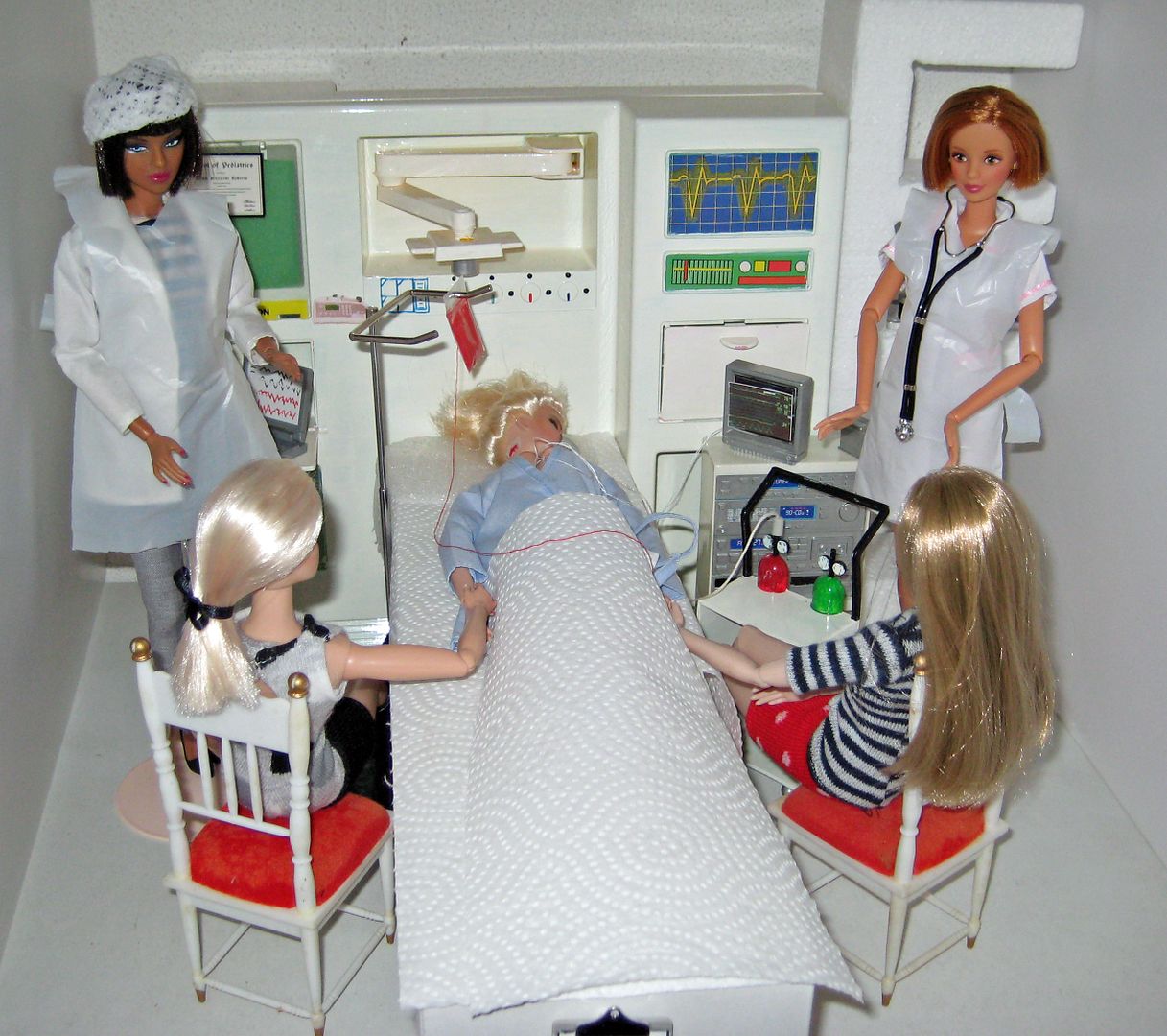 The first is to his girlfriend JoElle to let her know what's happening and that he will see her in a few days.... oh, and can she please book Rumi in for a restyle? (JoElle a hairdresser)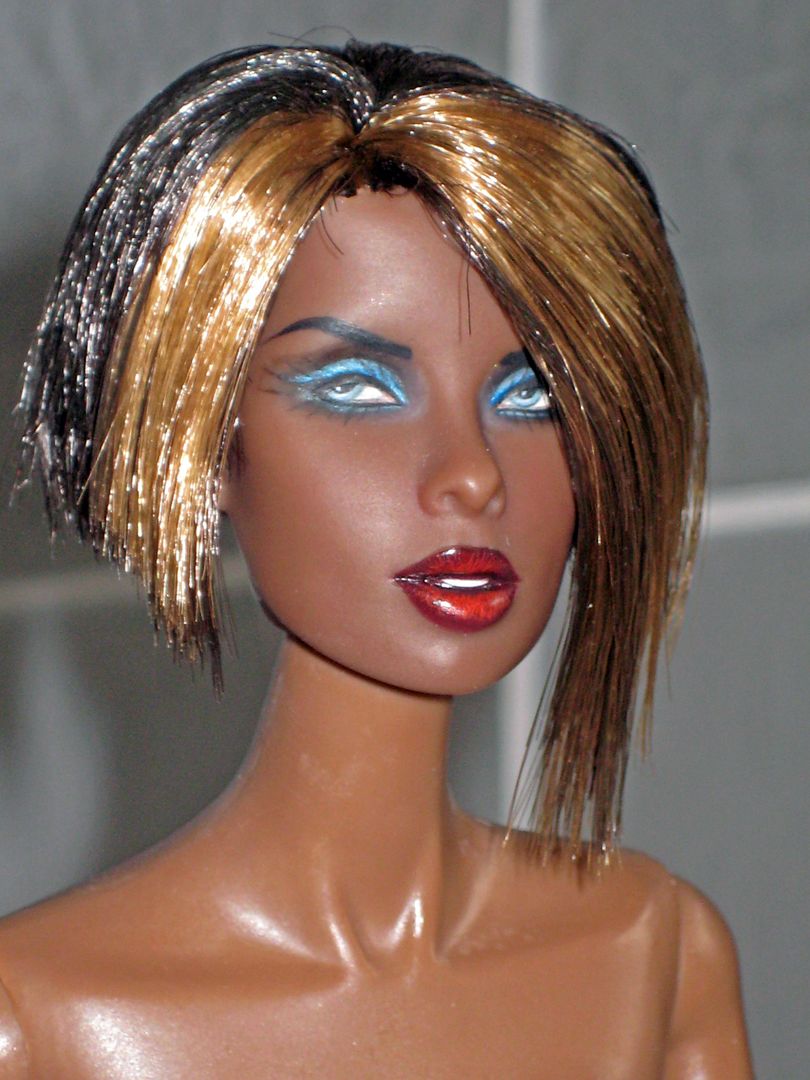 The second is to Iver.... he's still not answering so Jed leaves yet another message.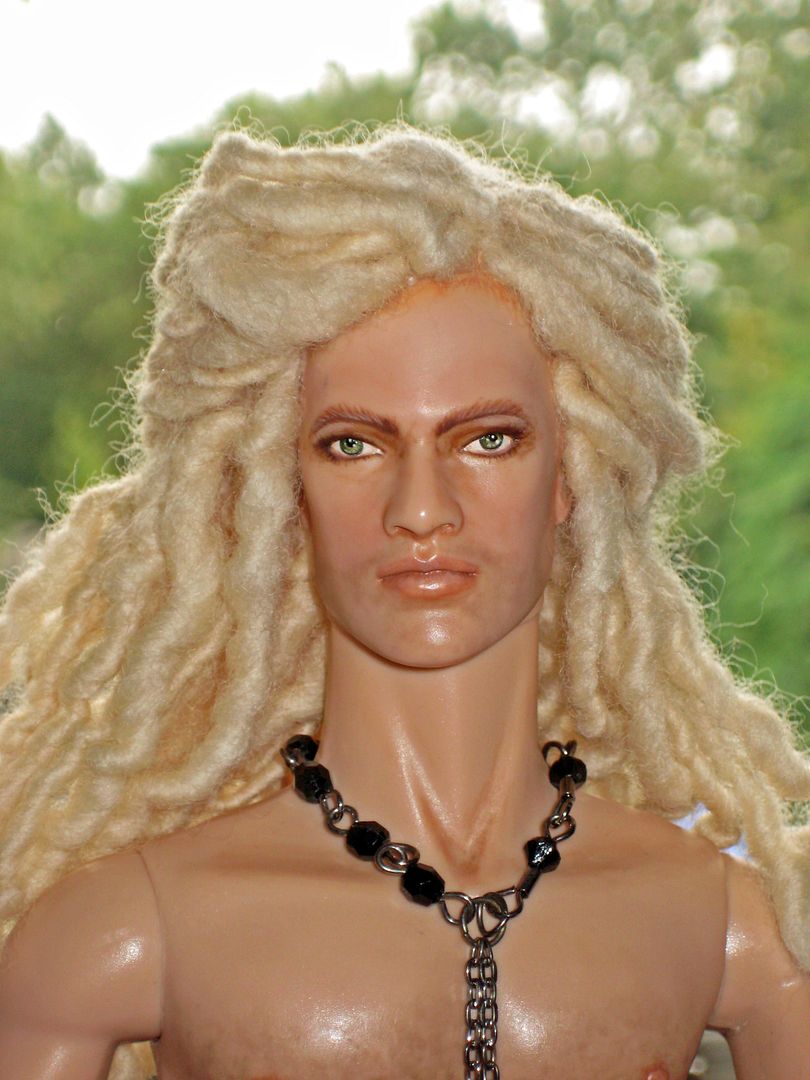 And the third? Well that one was a bit of a surprise?
Then Rumi comes in "Your turn! ..... Jed, Have you phoned Iver?"
Jed kisses the top of Rumi's head "Yes, but his phone is still on messages!"
Rumi nods "OK!"
Just as Jed leaves the room Rumi asks "Where is he?"
Jed turns "I'm not sure? Japan I think?"
"Japan? is he.....is he working?" Rumi looks so sad.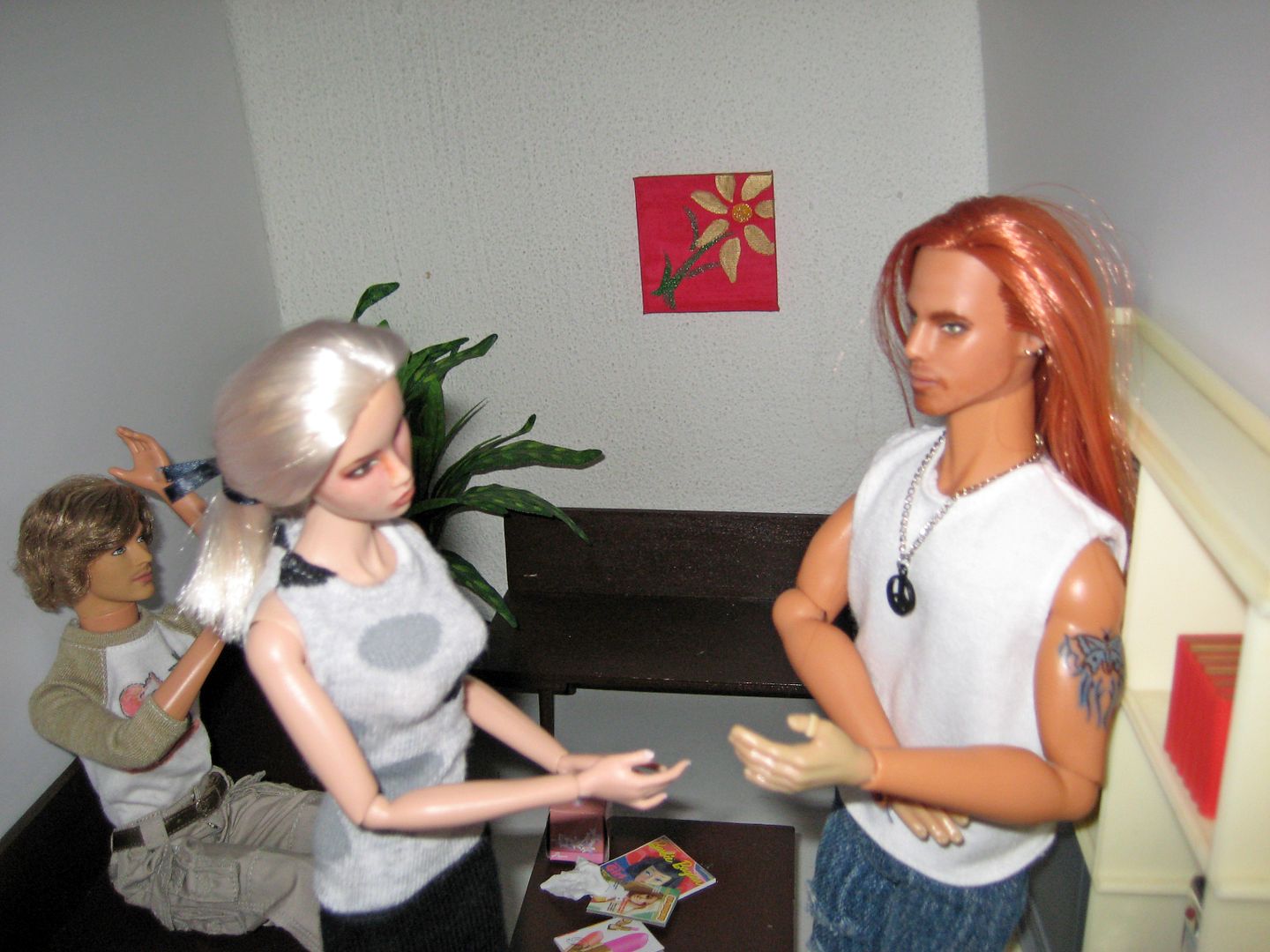 Jed can see she is missing Iver desperately "No, a holiday!" the lie just trips of his lips. Then before Rumi can ask any more questions Jed leave to sit with Kandy.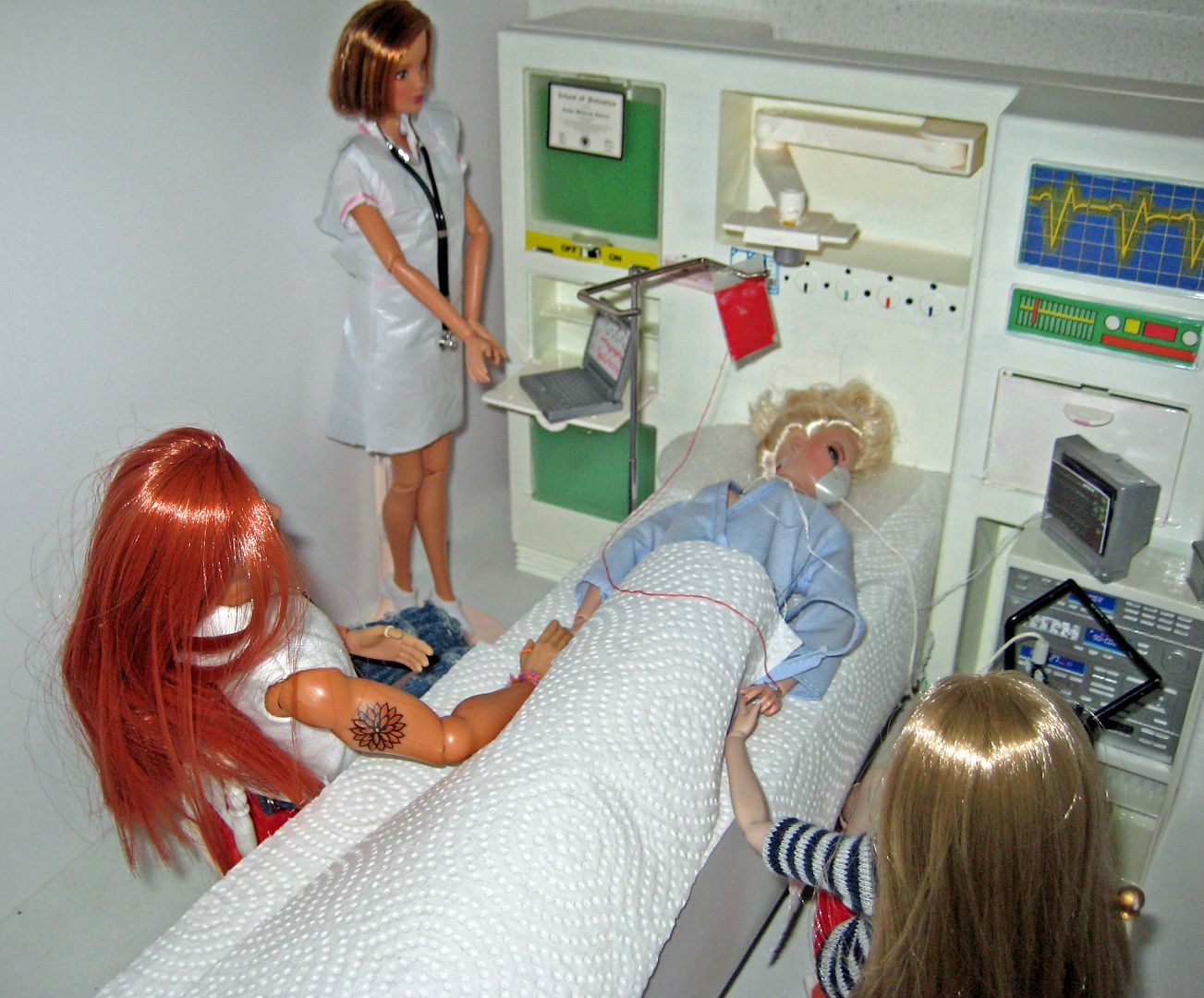 After an hour of holding Sarah's hand and talking to her Jed starts to get twitchy and excuses himself. He makes his way down to the main entrance where a man is waiting for him.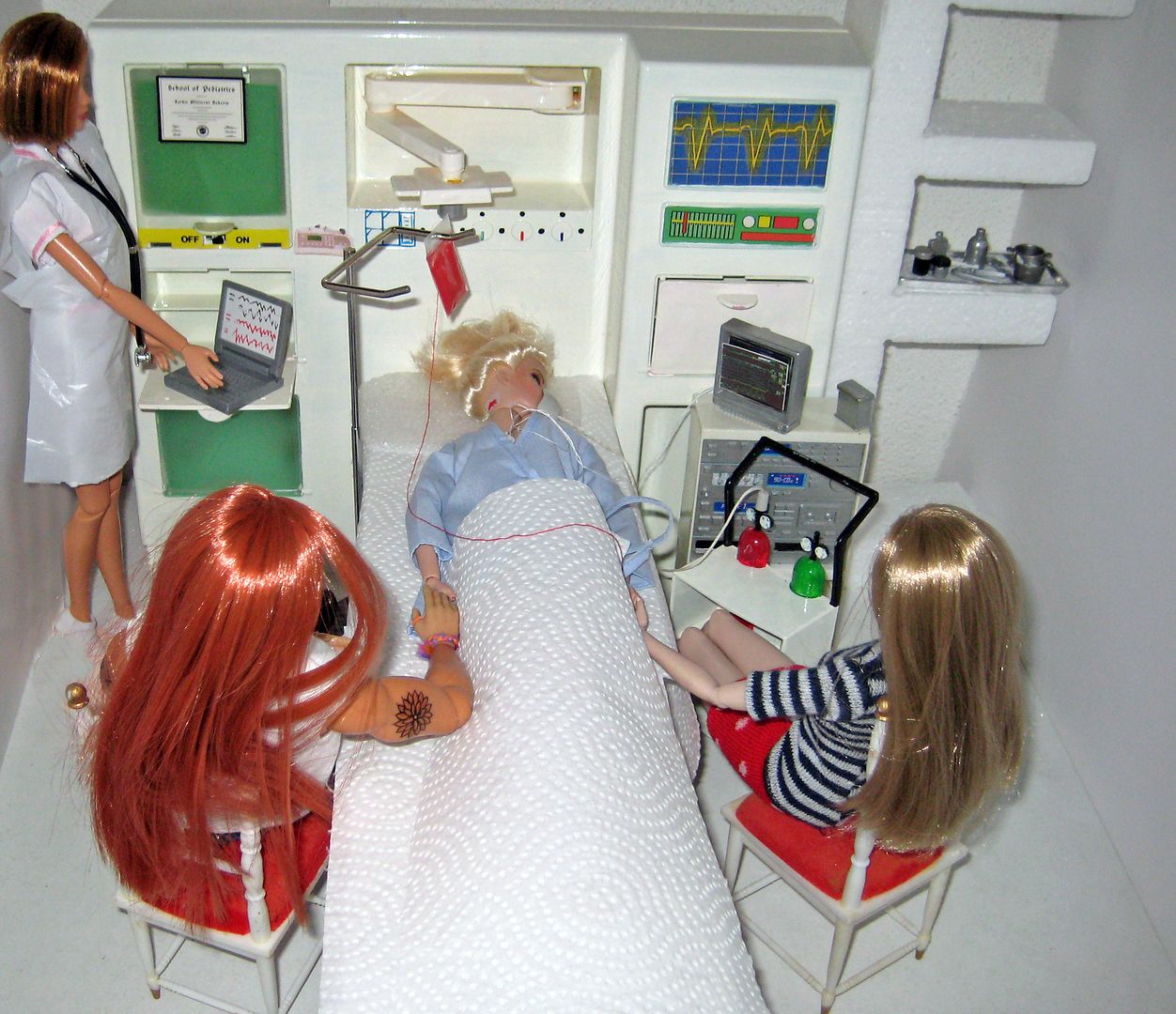 "Thank you for calling me Jed... I know it must have taken a lot to do that!" the man tells him.
"It's OK, I think it's time to  move on!" Jed turns and heads back to the lift..... the man follows.
Back in the family room Jed tells him to wait while he goes back to see Sarah and talk to Rumi and Kandy. After a while he returns to the family room with Kandy and a very hesitant Rumi.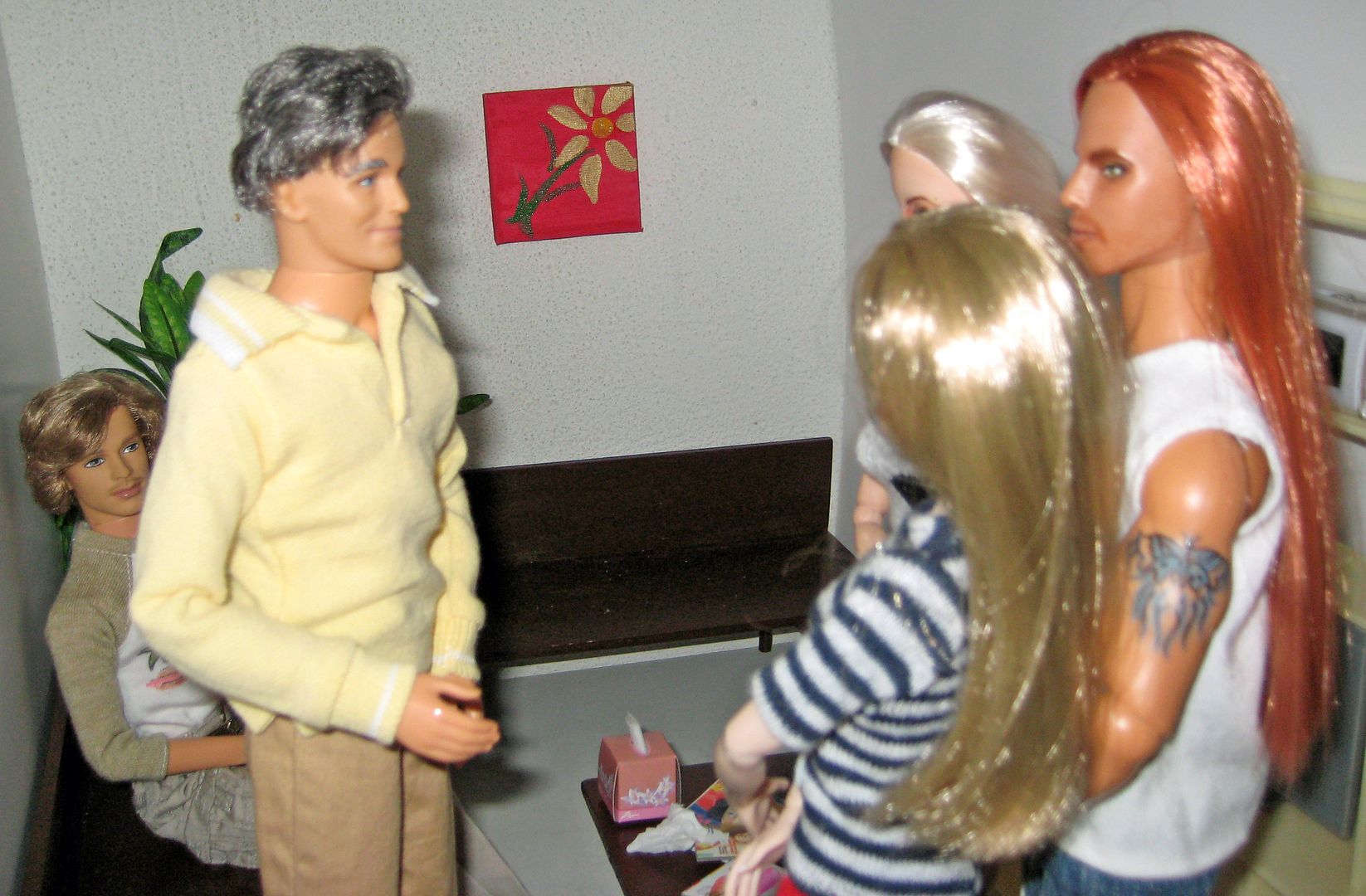 Jed walks in holding Rumi's hand tightly.... partly to stop her from running and partly as reassurance.  Kandy is overjoyed...even after finding out the full story and agreeing to have nothing more to do with him she had missed him... he is her daddy after all!!! But still she holds back not wanting to be disloyal to Rumi and wondering what made Jed call him?
"Rumi... I ....Jed...." *deep sigh* "I was wrong! I messed up big time.... I know you will never forgive me... but...if you could stand to be in the same room as me?" their father looks at Rumi with sincerity in his eyes.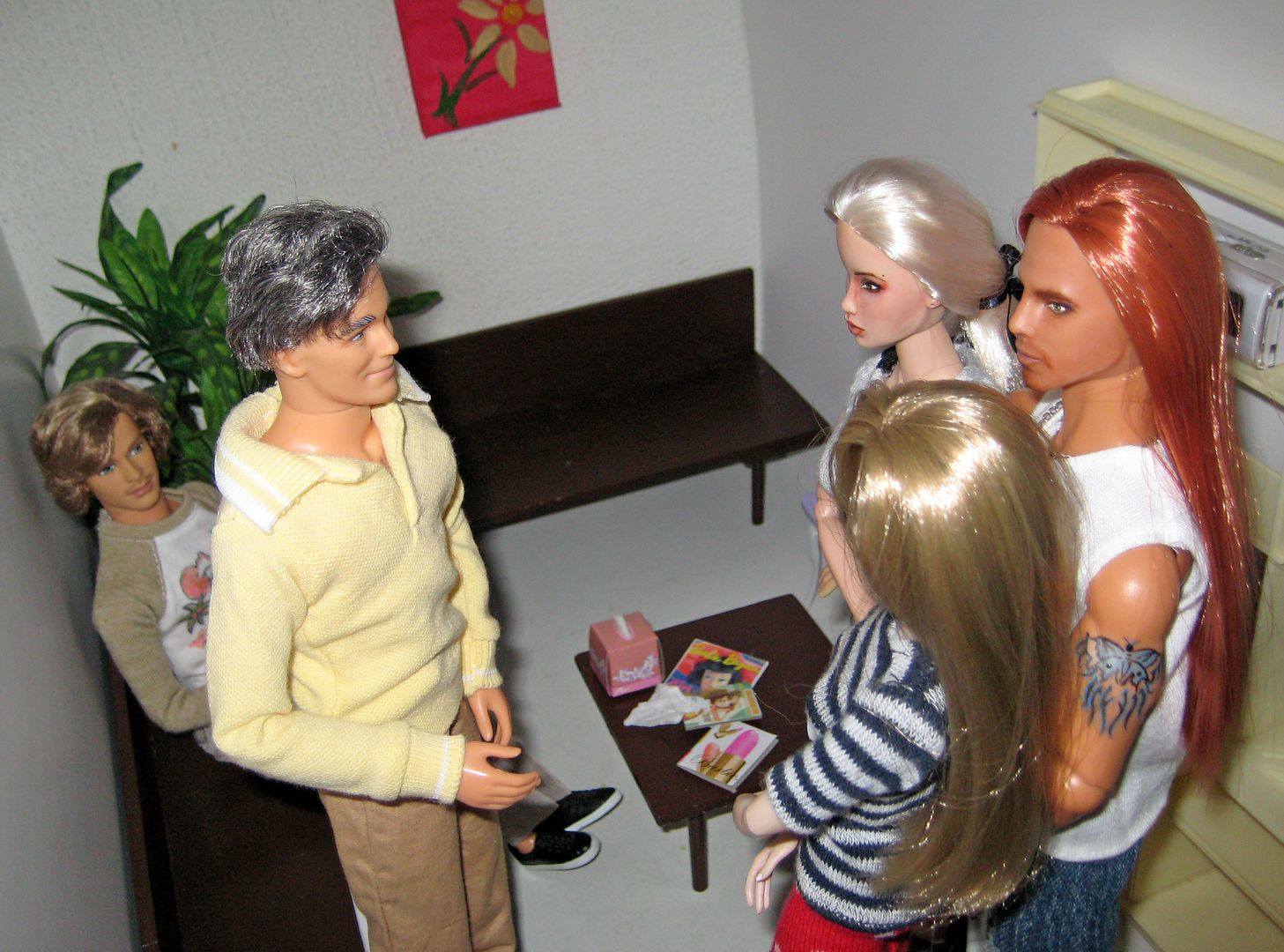 Rumi's mouth opens and closes a few times... she has hated this man for nearly fifteen years. Up until a couple of years ago she was the girl he said she would be...(well apart from when he thought she was sleeping with her BROTHER....in that he was sooooo wrong!!!!)  but now she had turned her life around and Jed had said on more than one occasion that maybe it was time to forgive and move on? Forgive was maybe to much but... "Yes, I can put up with you being in the same room as me... but any more.... I don't know?"
He steps towards her but Rumi pulls back as if she has been scalded and holding up his hand "OK, maybe one day?" 
Then turning to Kandy "What about you? Do you have a hug for me?"
Kandy hesitates looking from Jed to Rumi confusion written all over her face.  They both nod and she runs to him crying "I have missed you so much daddy!"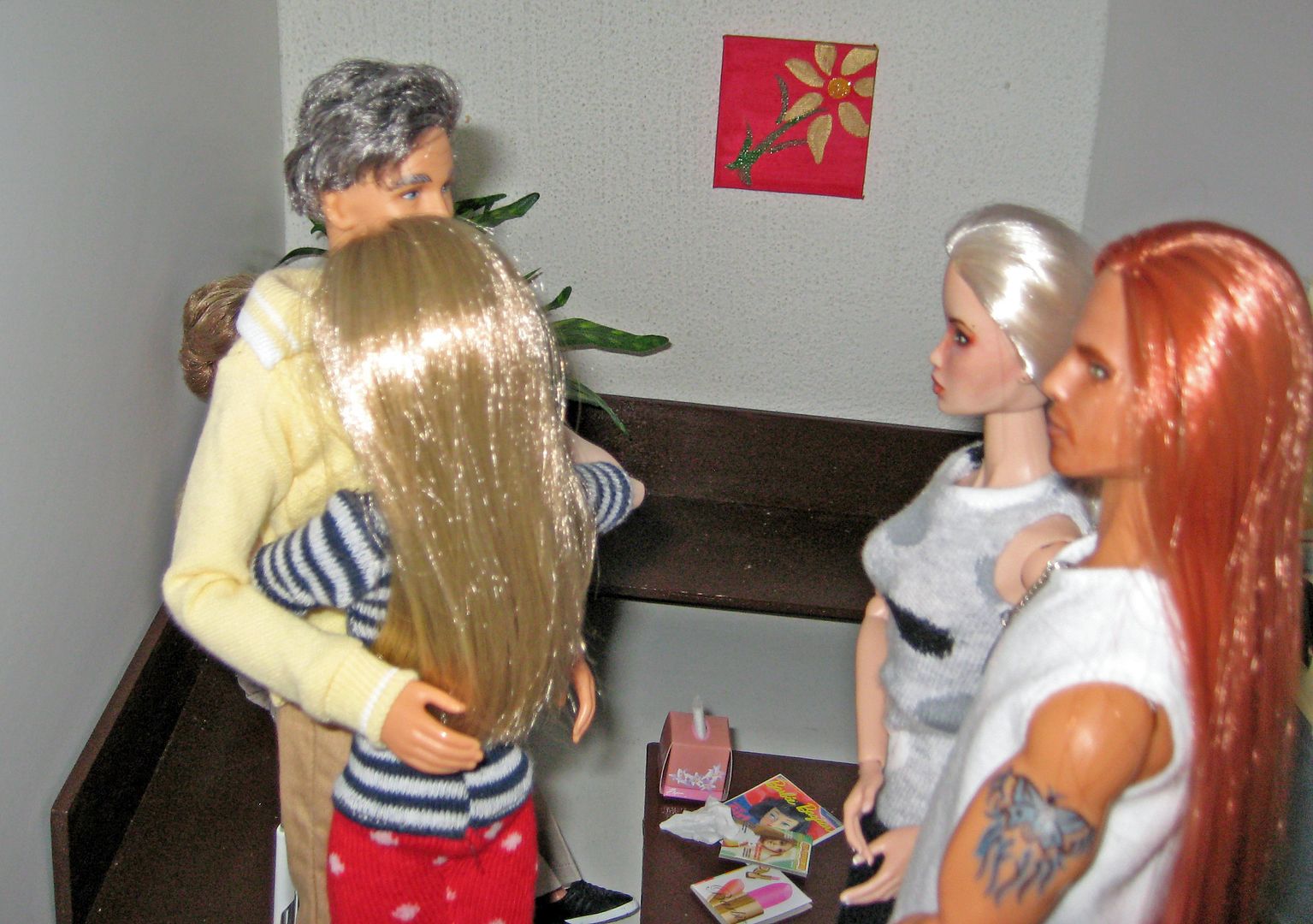 "I've missed you too baby! So has Lilly!" he tells her hugging her.
"Is Lilly here too?" Kandy looks around.
"No, after last time.... and the time before.... I thought it best!" he tells Kandy wiping away a tear.
"The time before... twice?" Kandy looks a little confused
"Yes, when Sarah had the baby and...." he starts to say
"I know about that... but what other time?" she asks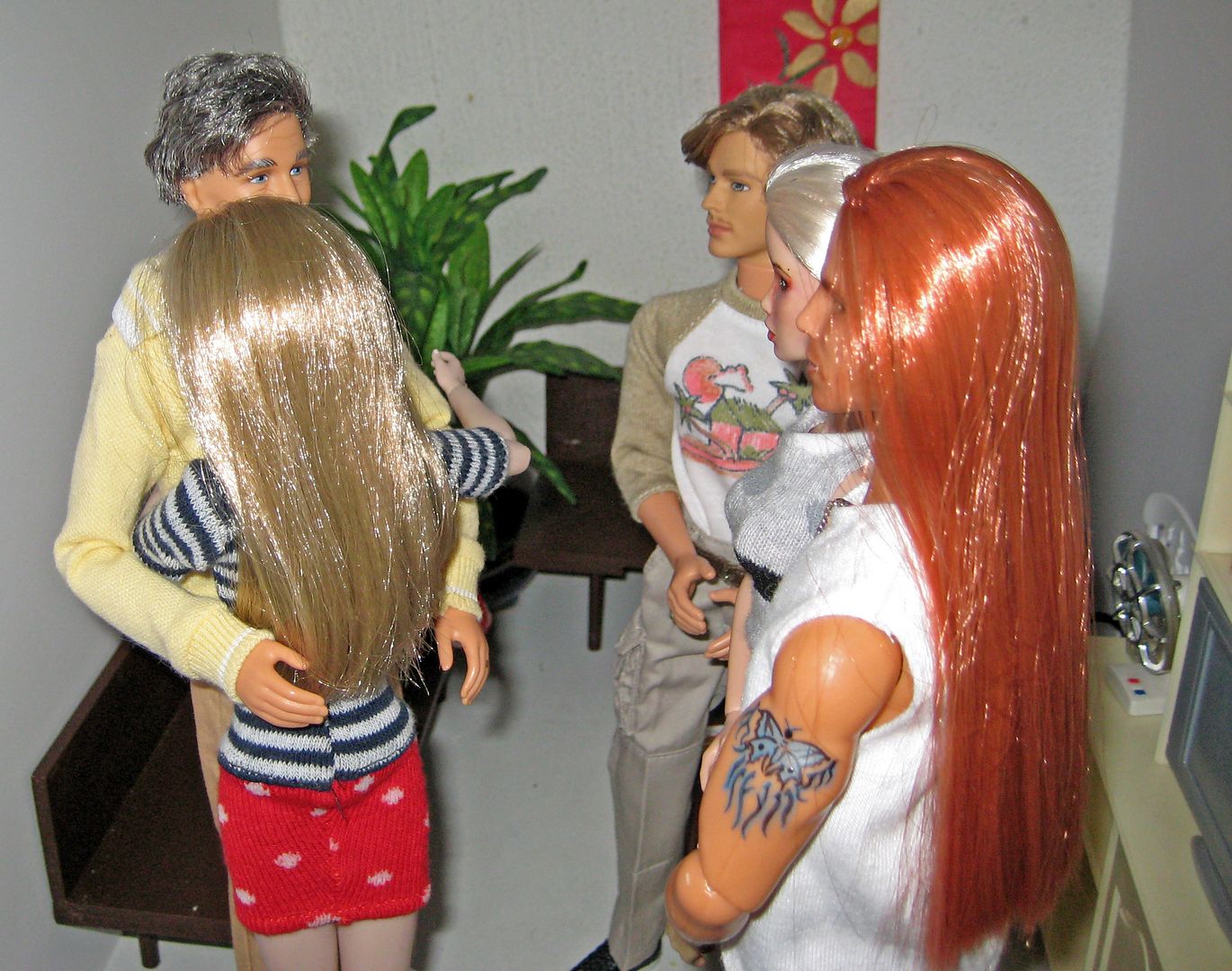 Rumi is thinking he means when Iver chased him off when  but.....
"I came to the hospital after the shooting, but the police would not let me through!"
"You did?" both girls say together looking over at Jed
"I thought it was best?" Jed replies
"Now,would you mind if I see Sarah?" their father asks
"I'll come with you!" Jed says.
"No! I'll come.... if Sarah starts to wake....?" Rumi offers.
They are all a little surprised but Rumi turns leaving the room and their father follows.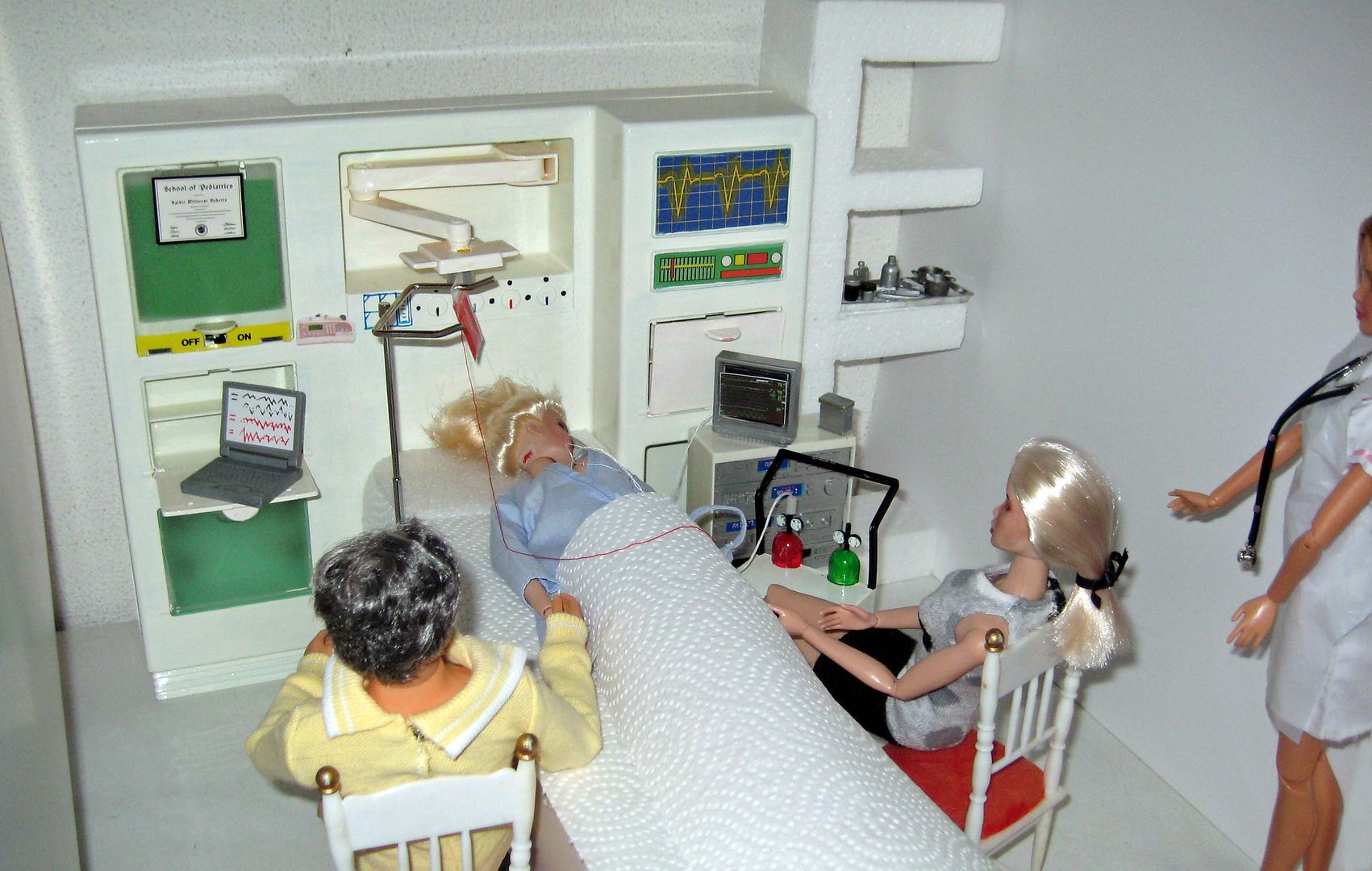 Rumi and Stephen sit either side of Sarah's bed for almost an hour.... a couple of times Stephen tries to engage Rumi in conversation but she's not ready for talking and eventually Stephen gives up and they sit in silence.