| | |
| --- | --- |
| Posted by saucy-suwi on May 7, 2013 at 7:35 PM | |
Not a lover of dentists! When I was a child I think they must have just invented cavities and fillings (I'm sure my teeth were/are not as dad as these dentists made out) After all they have not needed anything doing for the past 15 years! Anyway I had to go every 6 months as a child and the dentist had bad breath. Then every 6 weeks for yeeeeeeaaaaarrrrrrs with a brace. I HATED IT! Made even worse by my needle phobia and the dentist once catching my lip!!!!! Cerfice to say I'm not one for going unless I REALLY need too! And now I do! I broke a tooth some time ago but that was fine I just ate on the other side and made sure I cleaned them well. But with visiting dad when he was in hospital I broke one on the other side!!!! Could not do anything at the time with what was going on with dad but now they need sorting! First thing I have no dentist and that's where a friend came in telling me about a web site for dental phobics. They had a list of good dentist and one of the most recommended ones it not far from me so this afternoon I'm of to the dentist... with my mummy to hold my hand (and to stop me from doing a runner)
Dad by the way is doing well and even mowed the back lawn yesterday (a holiday in UK) He did have to do it in small doses but it is now done and looks so much better now! Oh, and if your wondering why I did not do it? Last time I tried (couple of weeks ago) I gave myself a major asthma attack! This last week end have been wonderful weather wise and on Sunday we went to Kingston Upon Thames shopping and for a walk along the river. I spent a small fortune on Sophie for her birthday (This Thursday) She has a whole new wardrobe! LOL Monday we had a BBQ first on in 4 years! So all in all a lovely weekend.
Amy has been home for the whole of last week with tonsillitis but went back to school this morning. I guess you could say last week had been pretty busy?
For this week's "needs" I'm looking for nightclothes... nightdresses, pajamas, robes. If you have any for sale please contact me suwi@live.co.uk

I did get some doll time with a ton of pictures taken in the garden with all my groups re dressed and now I'm working on putting the boutique back together!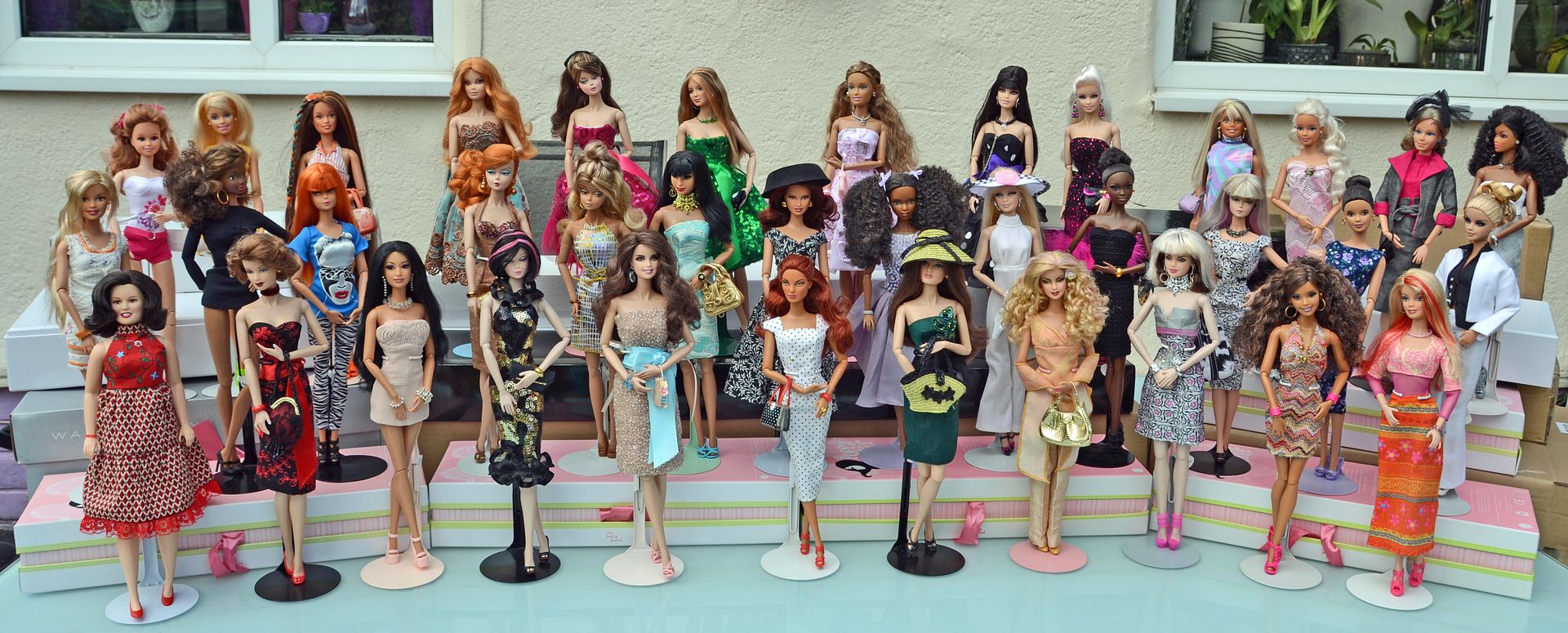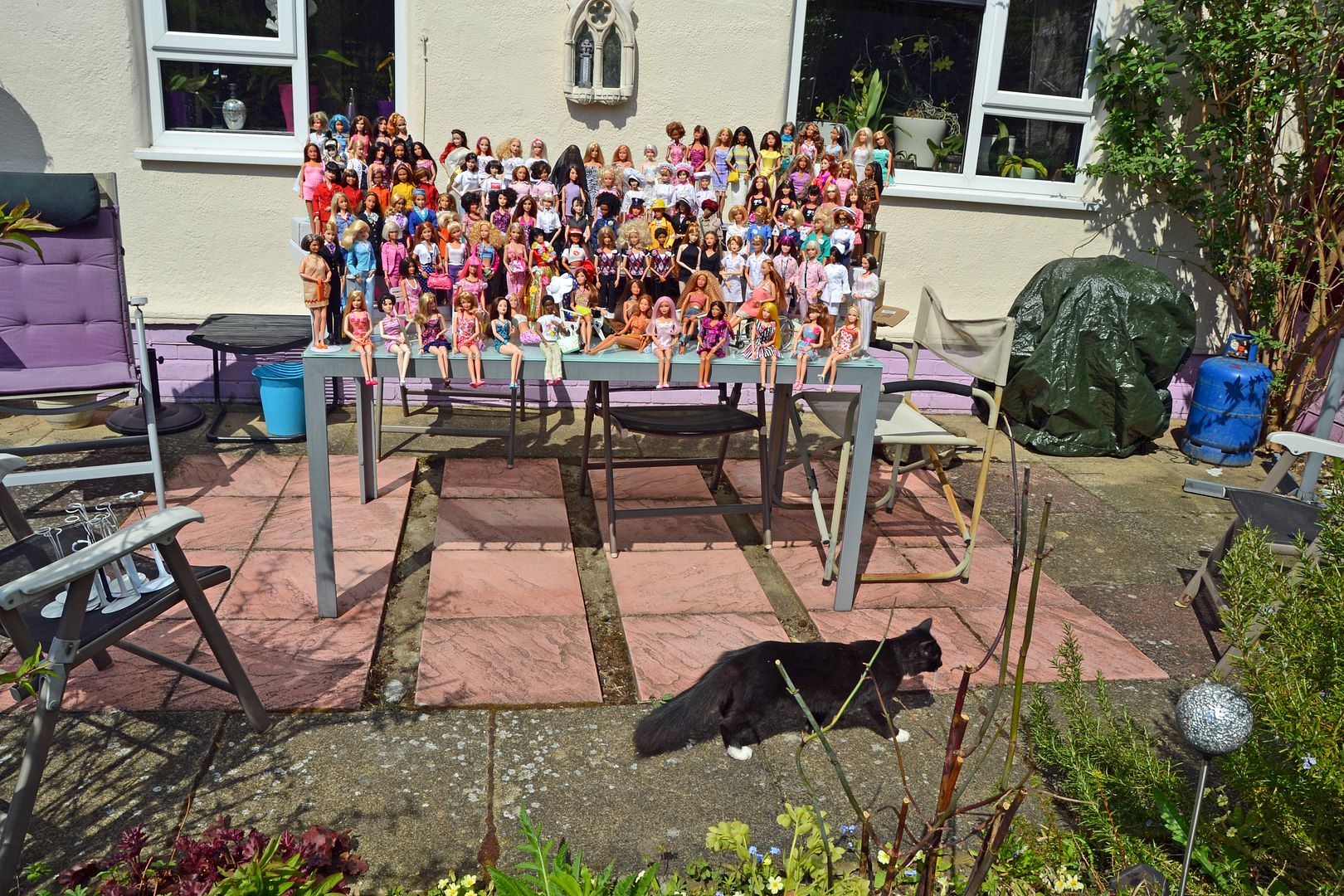 Can't take pictures without kitties