I was born in Edmonton, London in July 1961. My age? work it out!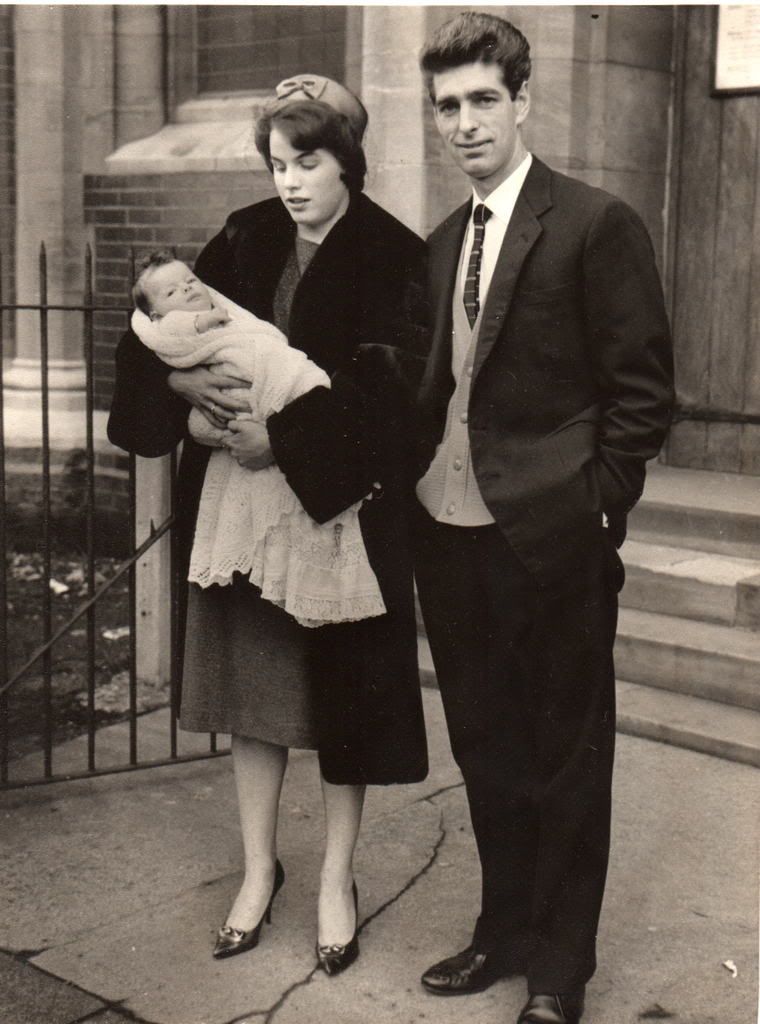 Only child of self employed parents (Florists)
Spent a lot of my childhood with my dad, yes, a true daddy's girl! And I still am!!!! 
I got my first Barbie when I was about six for Christmas.A beautiful brunette TNT I was smitten! I also had a Sindy (who was always the husband as I had no male doll) a Pippa the daughter and a Daisy also a daughter.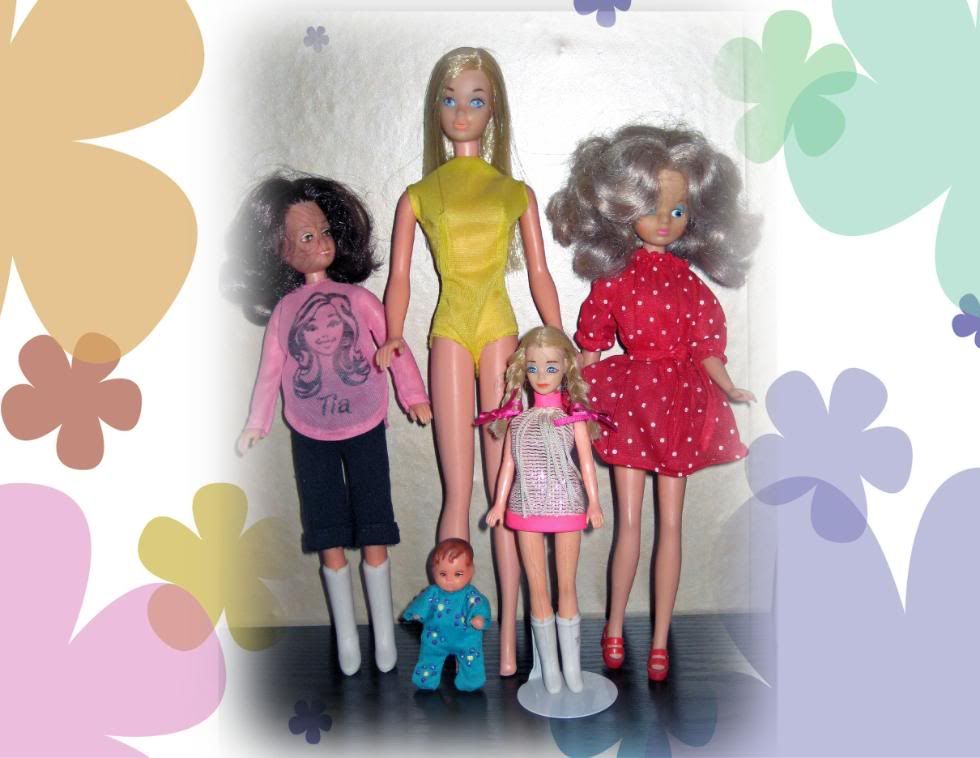 (I still have these dolls!)

Although I was an only child I did spend most weekends with my cousin who also had a Barbie. I can only remember very few times when we would get together and not play Barbie!
We would divide up our furniture (mostly home made) into groups kitchen type bedroom type etc then take turns in picking...it was always sorted fairly (well apart from as I was the oldest I nearly always picked first)LOL
There was a Furniture store not far from my parents shop and it would stock Barbie but only near Christmas. Oh, how I would beg to be taken to the store and would almost have to be dragged away from the Barbie displays! The funny thing is as I am writing this now I can still see those displays as clear as anything!!! 
The store is now long gone I was so upset when my mum told me it was closing! 
Another strange thing is I was looking through my mum's photo's There's me with a doll house, a large silver cross doll pram, Topsy my golly but no photo's of me as a child with my favourite doll Barbie?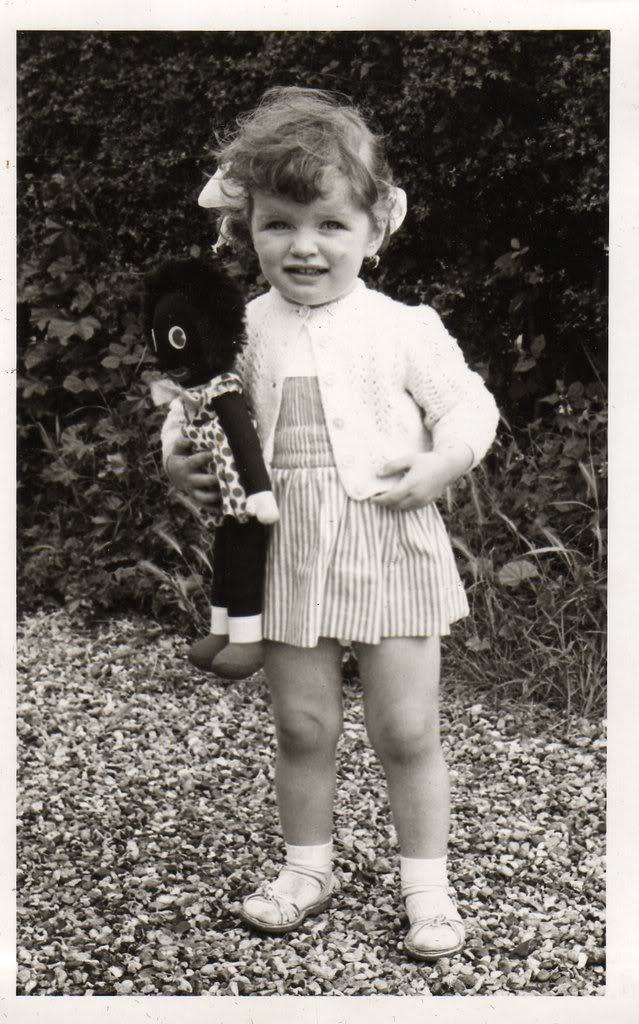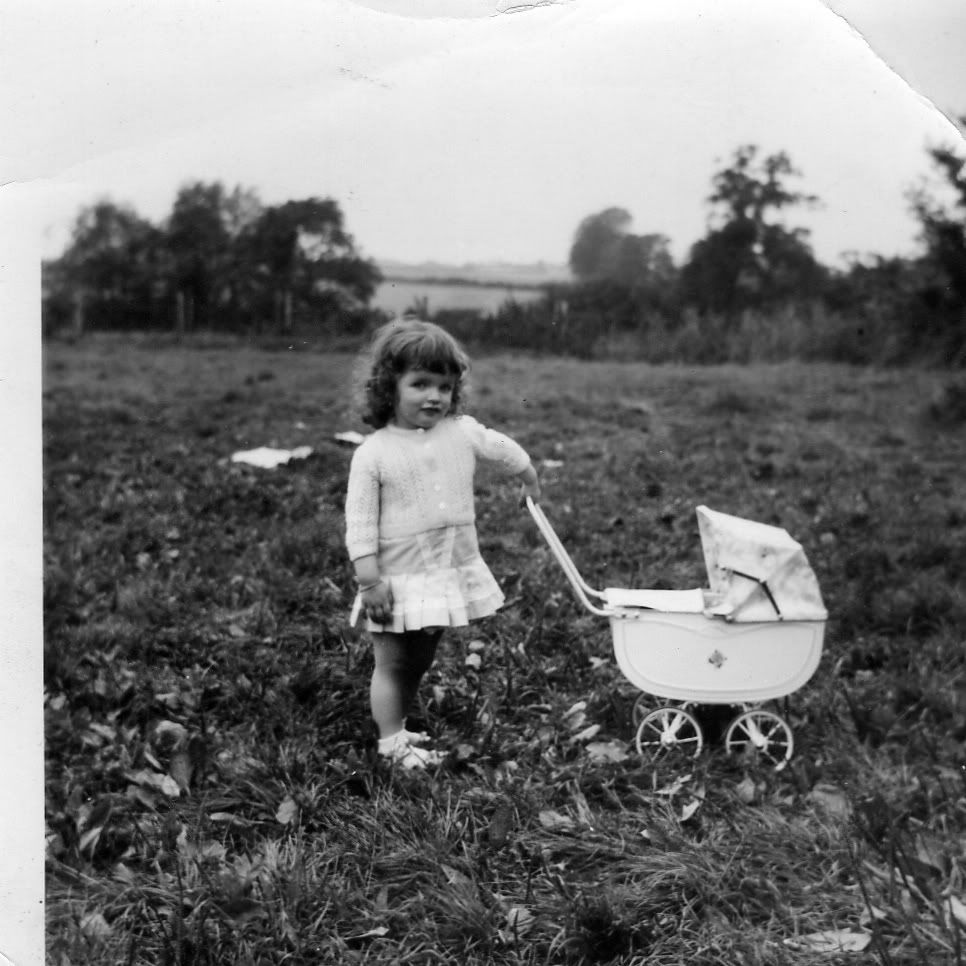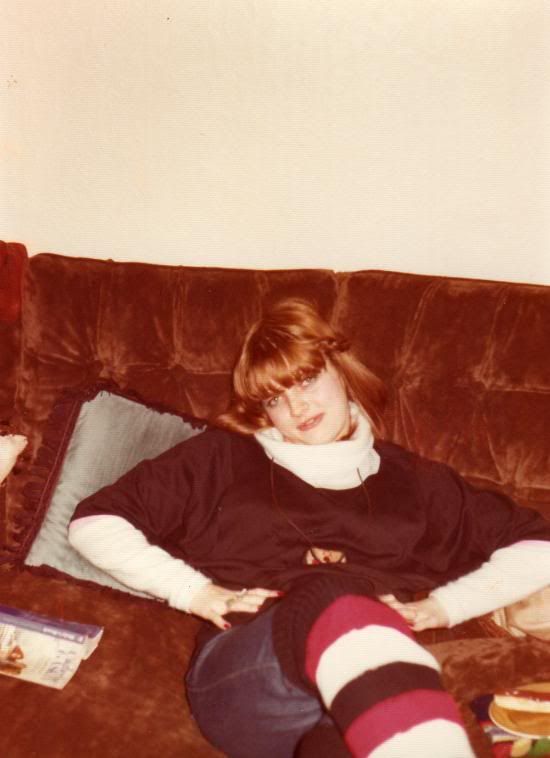 Me in 1977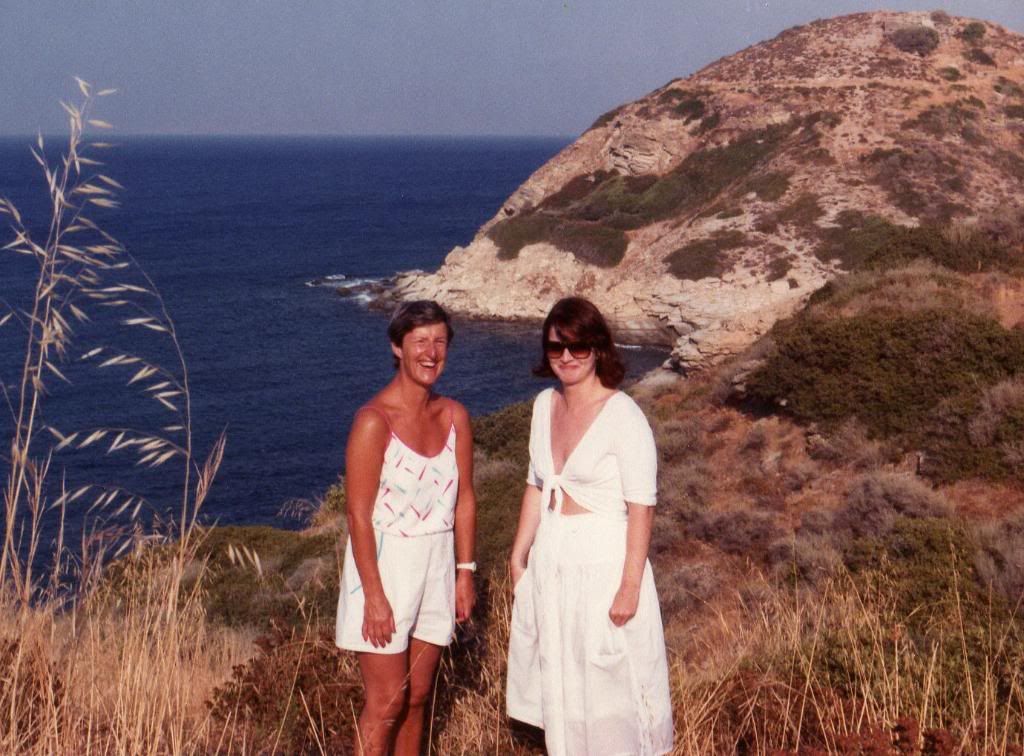 Me on the right 1978
 Me 1980

I stopped playing with Barbie when I was about Twelve and discovered boys!!!!
When I was seventeen I came home one day and my dad told me he had given all my dolls and accessories to my neighbour!!
I went ballistic I wouldn't mind I did not even like the girl!!! 
Apart from my TNT I had The Living Barbie 1970 also a Brunette a This girl...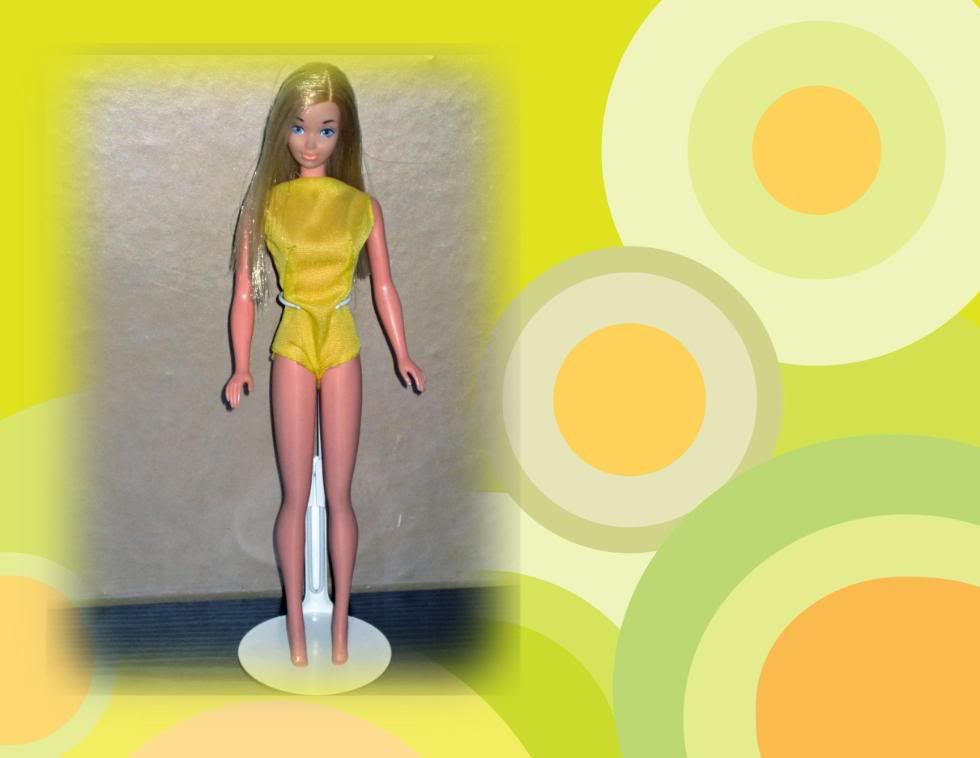 A European Exclusive Malibu Barbie about 1971? Who was in a box with some other dolls and didn't get given away!

My favourite fashion was...
And this was the first fashion I purchased when I started to collect vintage again.

The only fashions I can remember having were
Close-Ups 1969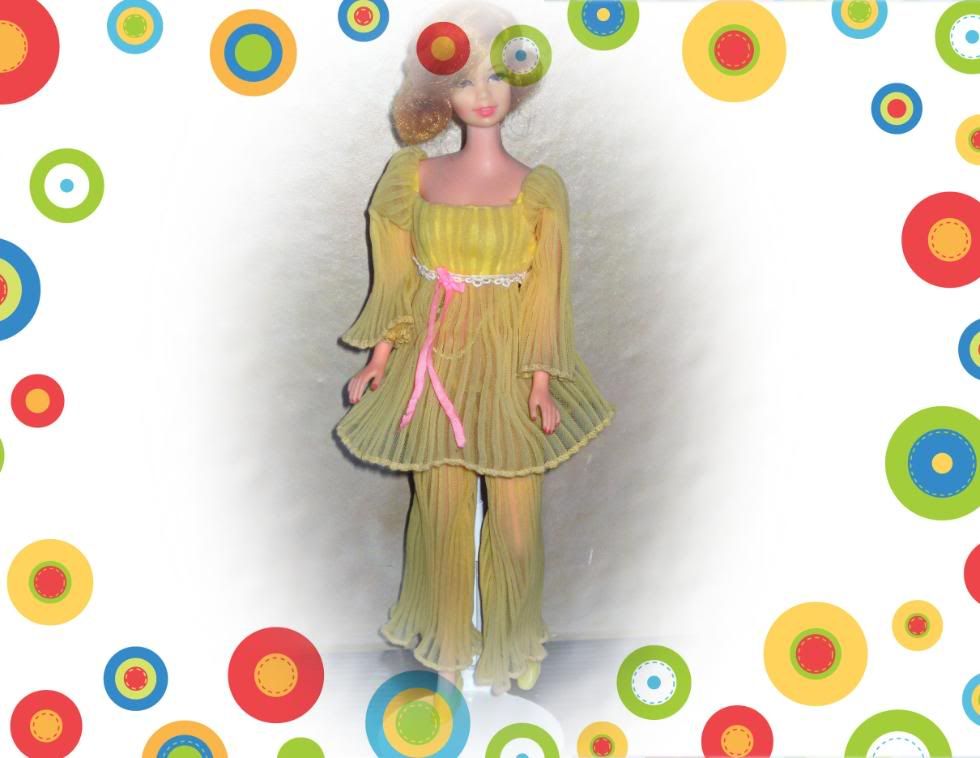 Plush Pony 1969
Rare Pair 1970
Lemon Kick 1970
Silver Serenade 1971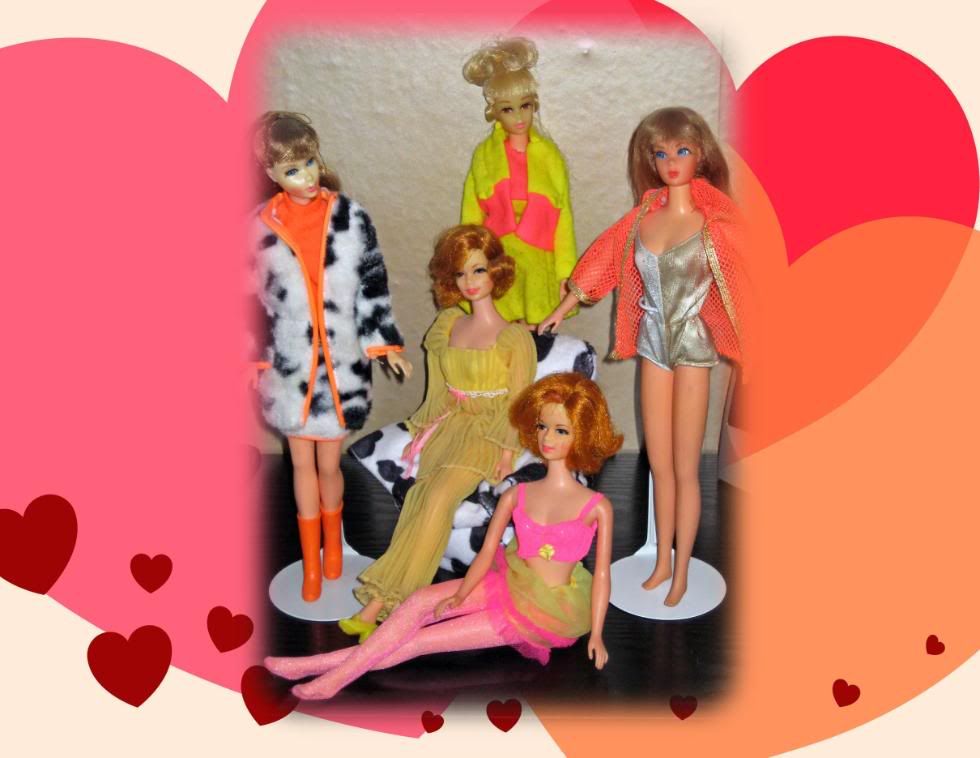 I have now replaced all but Silver Serenade 1971. I just don't seem to be able to find this outfit!!
So when I was seventeen my dad gave almost all my dolls away!!!!
As I said I had discovered boys so soon forgot about my dads stupidity!
When I was twenty three I was diagnosed with Endometriosis this got steadily worse and I was told:
1. It was unlikely I would ever have children
2. If I got pregnant it might sort out my Endometriosis??????
Small problem with the second apart from the first I had no boyfriend at the time???
They then said I could have a hysterectomy when I was thirty!
So on my 30th birthday I got my GP to arranged for it ASAP! I had been unable to work for the last 18 months and I had had enough!
I then wanted a fresh start!The year was 1990! At this time my parents were thinking of moving there business out of Edmonton so we decided to set up together they would still have the florist and I would sell my own fashion designs under the name 'Suwi' Women's and children's wear!
Then just after Christmas 1993 a girl asked if I could design a outfit for her Barbie Doll? See there is a connection!LOL Naturally I said I could! But I needed a doll? So I popped over the road to a local supermarket that also sold toys!
????? Collector Barbie's???? A beautiful silver Happy Holidays Barbie was sitting on the shelf looking at me! Along with a Barbie and sisters Gift Set and some other Barbie's! Ten minutes later I returned home loaded down with Barbie's! My life had just changed for ever! I had the Barbie bug!
So in my usual obsessive way I needed to find out as much as I could about Barbie collector dolls!I went to the library and found a book could Barbie her life and times by Billy Boy.
 If I was not addicted before I was now!
I later managed to track down the two Billy Boy dolls...
So I purchased my first couple of dolls went to the library and found 'The Life And Times Of Barbie' By Billy Boy and wanted more! more! more!
Remember this was when very few people had computers Web stores were a VERY new thing and E.Bay? Well E.bay was not even a twinkle in someone's eye!
I went to a book store and ordered every book on Barbie Collecting they had in there catalogue! Then on a trip to London I visited Selfridge's Dept. Store in Oxford St. As I stood gazing at the Barbie display I got chatting to the lady standing next to me. It turned out she was also a Barbie collector! YEHA!!!!Another Barbie collector! We got chatting and Janet told me about a Barbie collector club that was holding a meeting the next week! We also discovered that we actually only lived a few miles apart!!! I had a new dolly friend Naturally I went to the meeting and met a load of fun Barbie collectors. The big problem seemed to be that there was no where in England to buy collector dolls other than the small offering available at Hamleys, Selfridge's and a couple of other big stores. This got me thinking....
I loved making my Barbie fashions and they sold quite well. The human fashions had slowed down and I thought I might diversify! I contacted Mattel and opened an account! I was a Barbie Doll Dealer!
We started selling Barbie's in early 1995 one of the first dolls we had in was the 35th Anniversary Repro Doll...
By this time I had been through all the adoption hurdles and had been approved to adopt! Now I had to wait for the right baby!It was to be a VERY long wait!
I was starting to get a bit down, OK lets be honest I was VERY down!!!! Then one morning my mum came in and said we had won a vacation to America!
So after I scrapped myself of the floor and she assured me she was telling the truth we started to plan. Two weeks in Florida! The first in the Keys then we would drive up to Orlando for the second week!
This was to be out first visit to America a country I had always wanted to visit but never thought I would!
Although we had won the vacation this did not include spending money! At the time funds were tight what with expanding the store etc.Then another stroke of luck! On another visit to London with my mother we decided to go to Harrods in Knightsbridge as we walked past Harvey Nichols I noticed a Barbie Doll display? In celebration of Barbie's 35th anniversary and Harvey Nichols 100th Birthday they had brought out a VERY limited edition Barbie only 150 were made. They were £100 ($200) each an awful lot of money in 1995 for a Barbie doll! But taking a chance I brought four!One to keep and three to sell (I hoped)
By now I had discovered Barbie Bazaar and looking through found there was a dealer in Bradington called Marl and Barbie ( this was before Mattel got all antsy and you was allowed to use the name)
So with the other three dolls in my had luggage of to Florida we went...
Marl did buy the dolls and I made enough to cover our spending money!
Weeeeee!!!!!! I was a wheeler dealer!!!!! 
I also had the opportunity to see some of the wonderful dolls that Marl was selling both vintage and modern.
After a wonderful vacation we flew home on May 9th 1995 landing at Heathrow airport at 10:30 am.
Why is this date and time important?
At 10:20 on May the 9th 1995 a baby girl was born! I would have flown over her as she was coming into the world! Her name is Sophie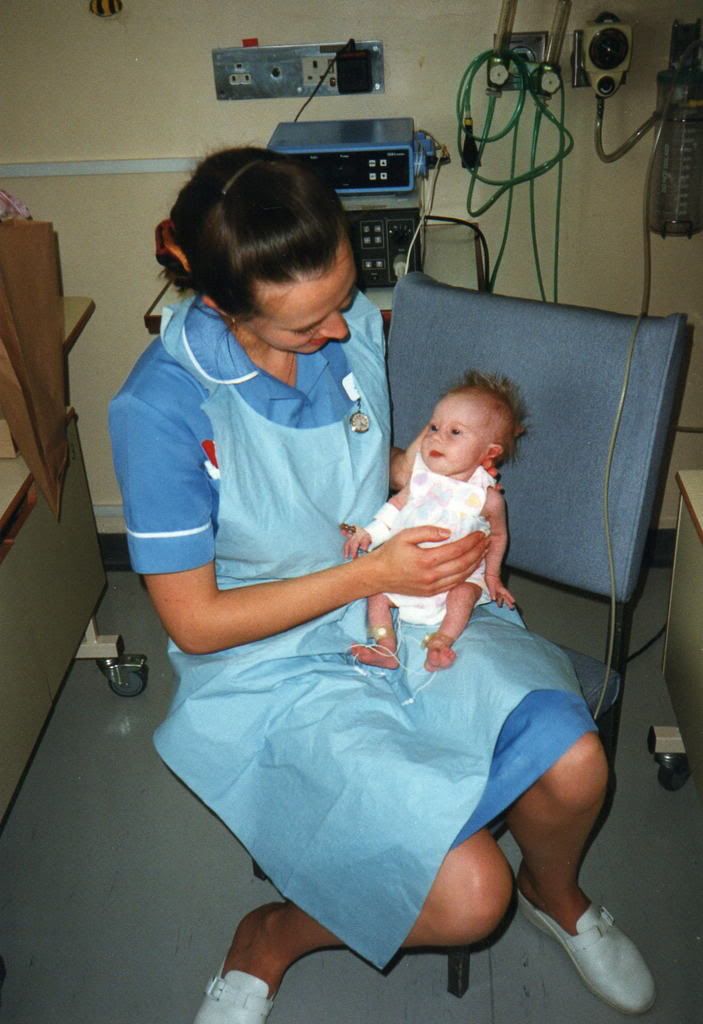 Sophie at three months

Sophie was born with Downs Syndrome and four holes in her heart! She was in hospital for most of the first year of her life! When not in hospital she was with the most wonderful foster parents At three months she had surgery and they managed to repair three of the four holes.
She 'died' twelve times in the first year, but my little fighter would never give up!
At the end of May 1996 I was looking through the 'Be My Parent' magazine (a magazine of children looking for parents) There was this funny looking thing with a shock of white blonde hair! I immediately phoned my social worker who said she had seen the details and had already contacted Sophie's social worker....
The can several meetings and a ton of paper work. Finally on 12th August 1996 Sophie came home.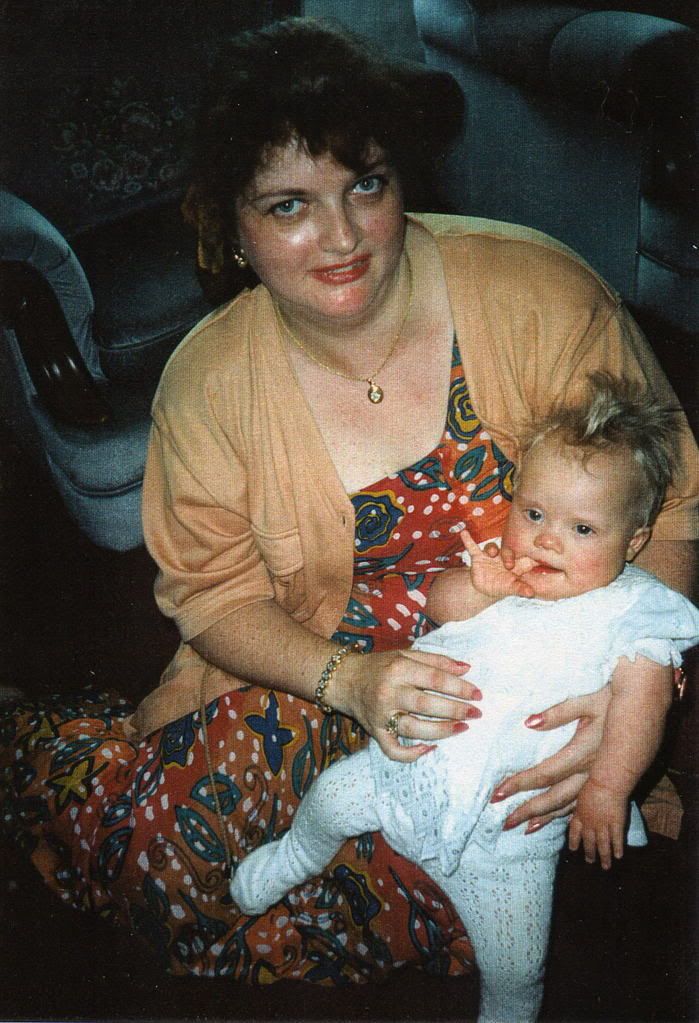 Our first meeting August 1996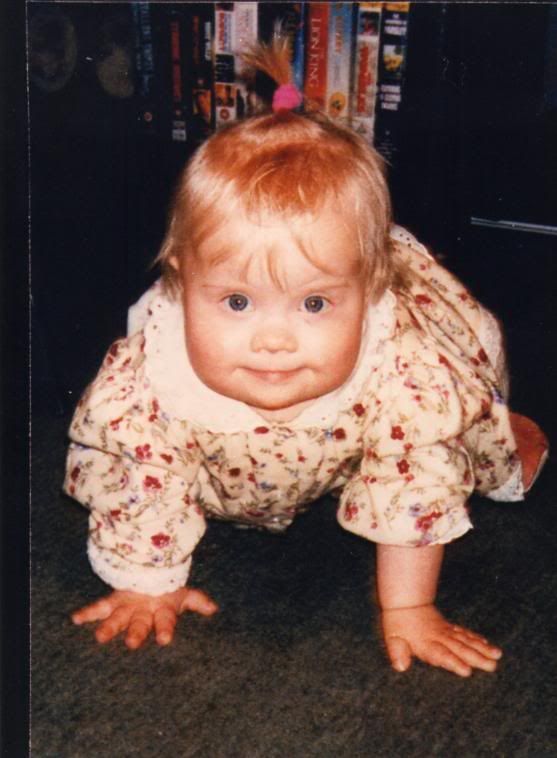 I love this picture of Sophie taken in 1997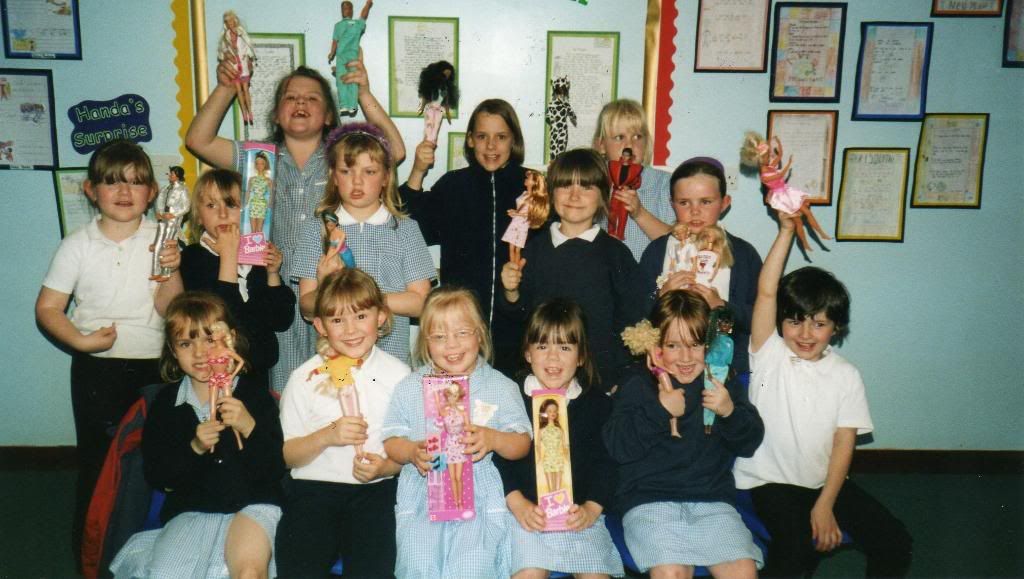 I ran a Barbie club at Sophie's school 2000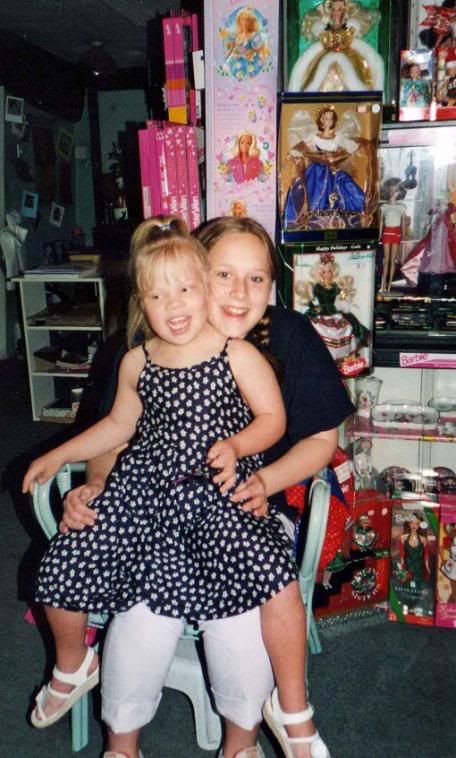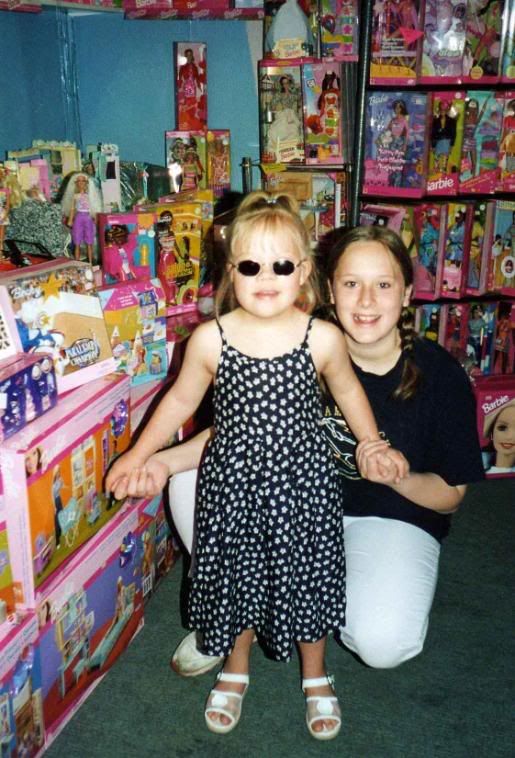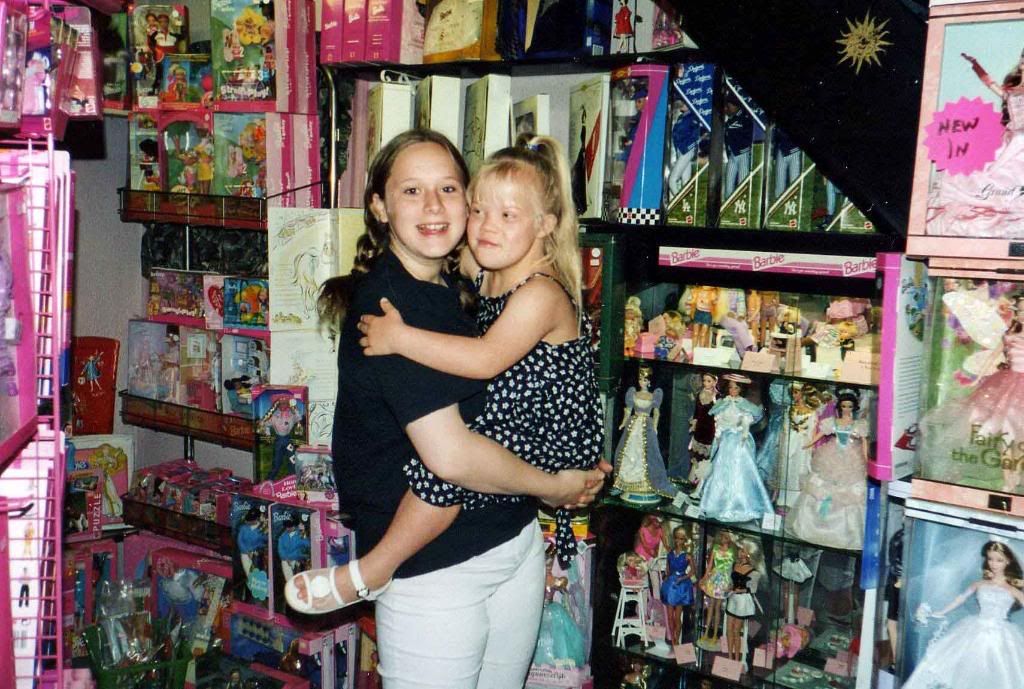 Sophie with Clare (My Saturday girl) in my shop in 2000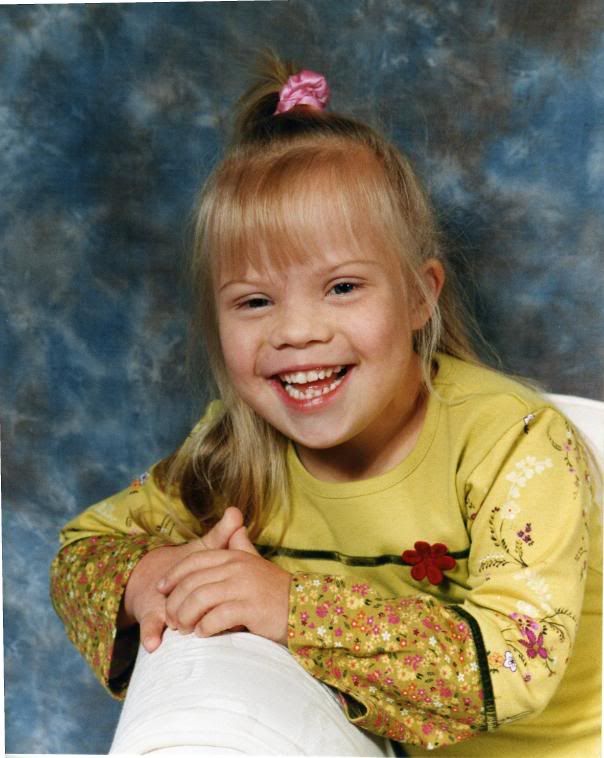 This photo means a lot to me as it was taken just after Sophie cheated death for the13th and 14th time!
 Playing dress-up 2002
So what's next in my story?
Well you know all about me and Sophie so now I think it's time to tell you about *she who must be obeyed* my little darling..............
AMY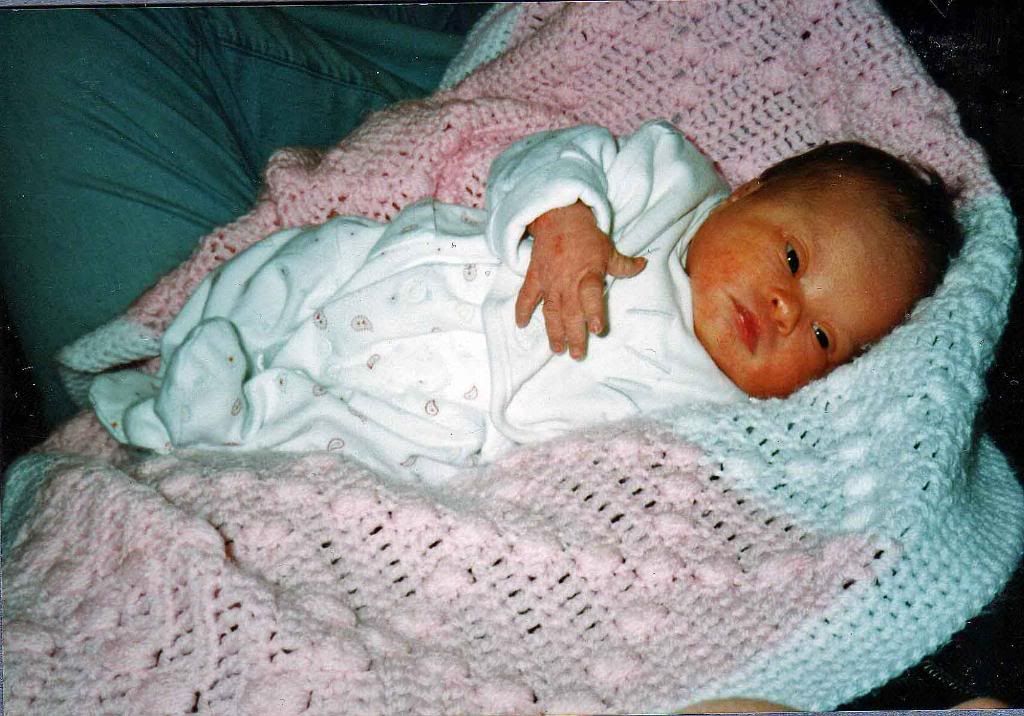 Amy age three weeks

Sophie and I rubbed along quite nicely for some time, then Sophie said she wanted a sister! Well I had been thinking along those lines myself so I contacted the adoption agency.
This was in March 2002. They said as I already had Sophie that I just needed a couple of follow up visits and didn't need to go through the whole looooong palaver of last time! Few
So after a couple of visits and some paperwork! Always with the paperwork!!!
I was approved in August for a special needs baby girl. At the time i said I did not really want another child with Downs as Sophie was so clever and I felt the second child would be compared and not match up!LOL Boy did I get THAT wrong
Anyway after I had been given the OK it was time to start what I thought would be the long wait! It took 2 1/2 years to get Sophie.
Mum and I decided to take Sophie on vacation at the end of September as this might be the last chance we got before the new baby.
So off to Miami we went. My most favourite place on Earth! We had a wonderful time and while there we went shopping at Bal Harbour. In a store there mum came across the most beautiful baby blanket with BABY in pink on it! Mum tried to talk me into buying it but I was hesitant!....
Although I was down for a baby 0- 2 years, under a year was not very likely as it takes such a long time for social workers to sort themselves out!
But in the end I brought it!
When sorting out the things for Amy I opened the bag with my beautiful blanket in it, the receipt fell to the floor. The date?........ 3rd October! After I found out the time of her birth I worked it out against the time difference and between UK and USA. We purchased the blanket within minutes of her birth!!!!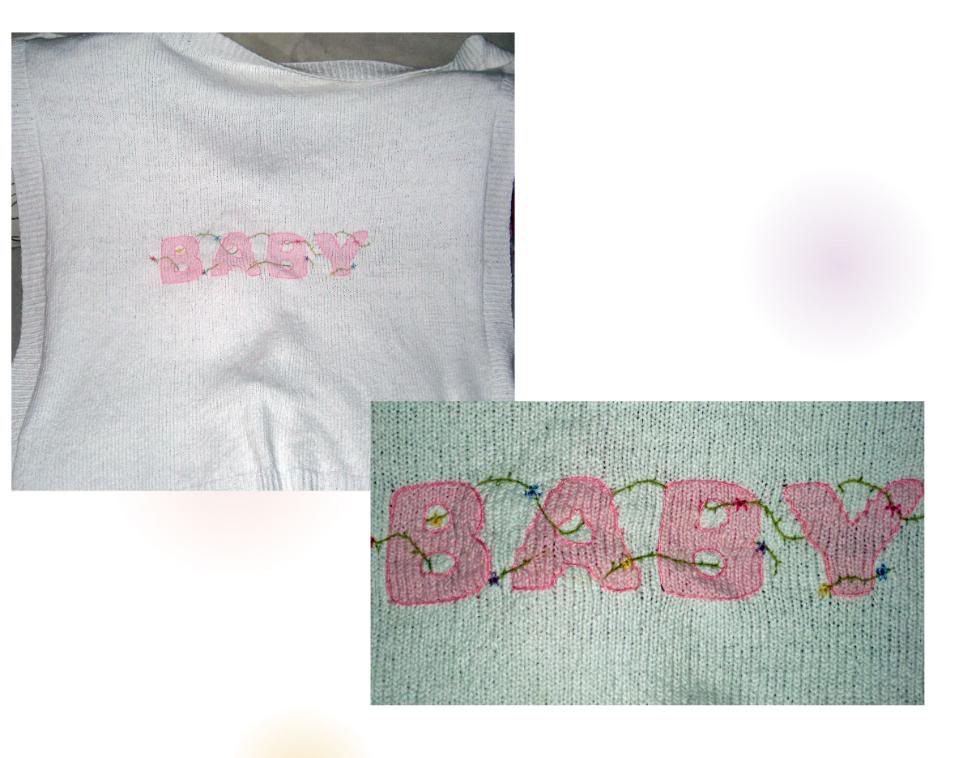 On returning to England I put it away still in it's bag.
In November the latest addition of Be My Parent came out. in it was a little girl about 1 year old with Downs Syndrome! she was gorgeous and it made me realize that really I would like another child with Downs. I contacted my social worker who mumbled a bit and said she would get back to me? An hour later she phoned me back, they had been hoping I would change my mind as the knew of a Downs baby born on 3rd October, only 6 weeks old and she was to be put up for adoption!!!!!!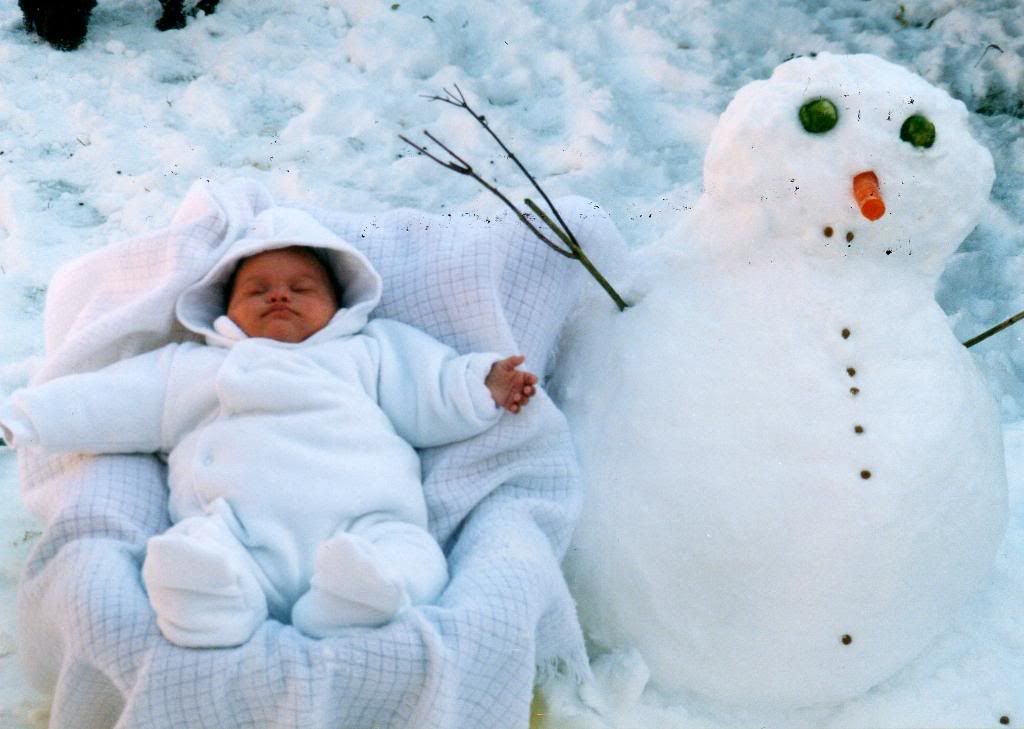 Well scrape me of the floor and call me momma
BUT
Because it was nearly Christmas and everybody was of for the Holidays they could not get the arguments in place in time !!!!

We were all very upset by this especially Sophie so on Christmas Day I set a chair up at the table with a large photo of Amy!!!
They were unable to fit us in to the January Reviews so it was not until February that Amy finally came home!
Now my family was complete!

So now moving the story along! Amy had a few problems that social services omitted to tell me? Not sure if they thought if I knew I would not want her? Like that would ever happen!!!! Anyway at the insistence of Amy's foster mothers mother I had brought an Angel monitor (sleep monitor) that would go off if Amy stopped breathing... this turned out to be a life saver, literally! As Amy had sleep apnoea  and would often stop breathing in the night! This went on for some years and even now she has very difficult sleep 'habits' she also had reflux which made feeding a problem. Again even though she is now eight she still has problems sometimes with food getting stuck and she looses consciousness!
Apart from Down's the only other major problem Amy has is her vision. She was born with a horizontal nystagmus and a pin point cataract! The doctor said there was nothing to be done and surgery was not an answer.... but the cataract had grown and earlier this year she had it removed. Now she can see much better .... and gets into even more trouble!

Christmas 2004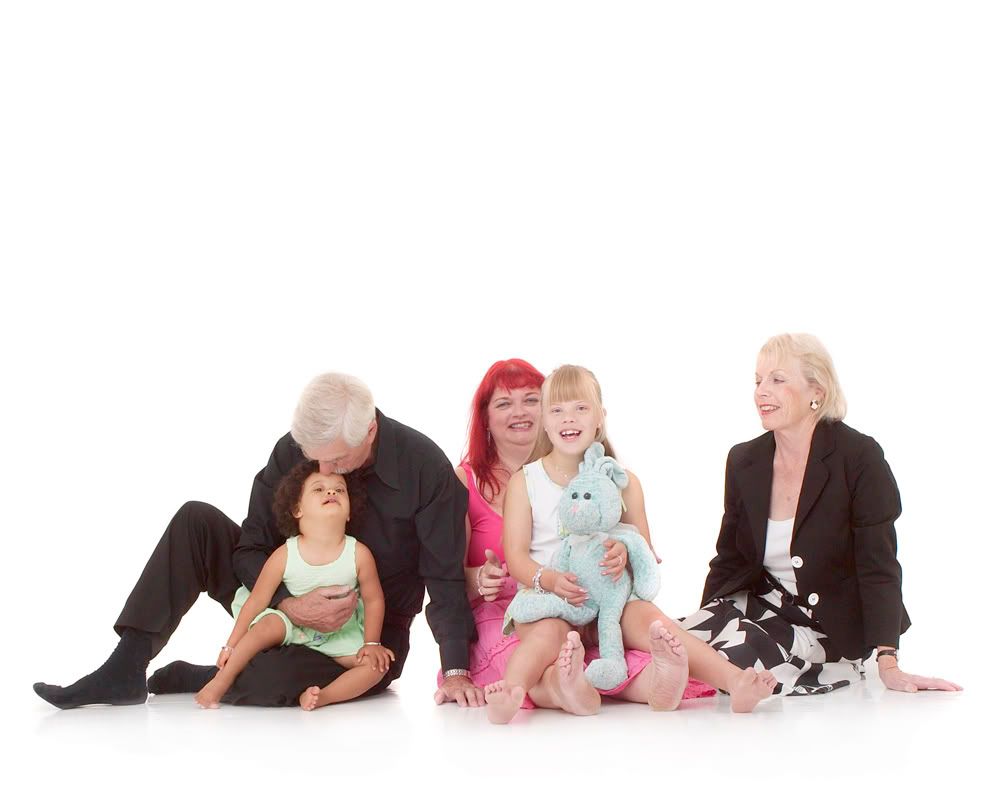 2007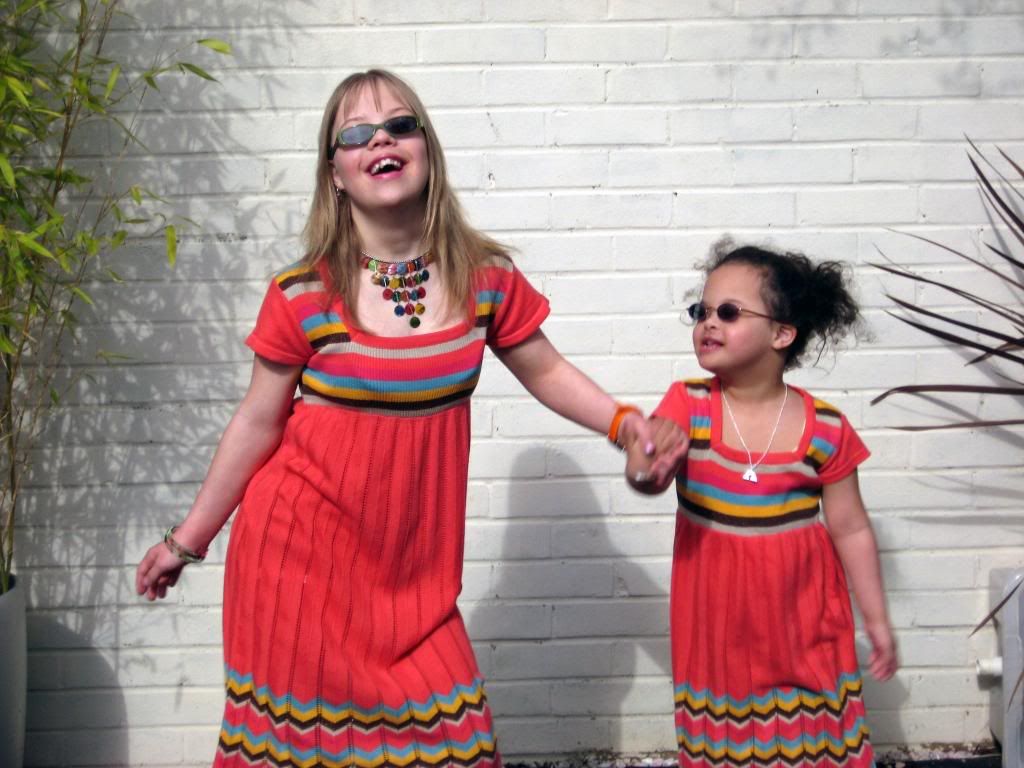 2008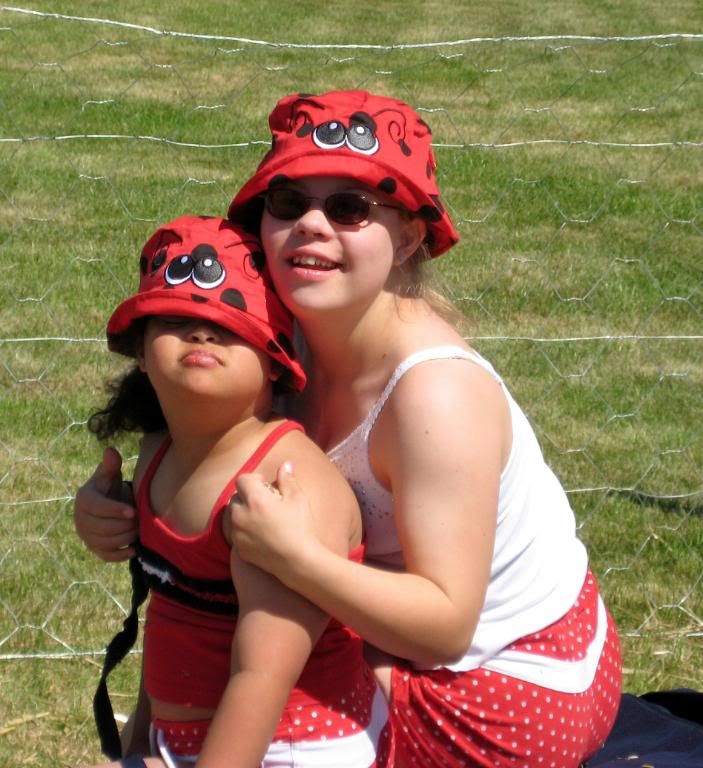 2009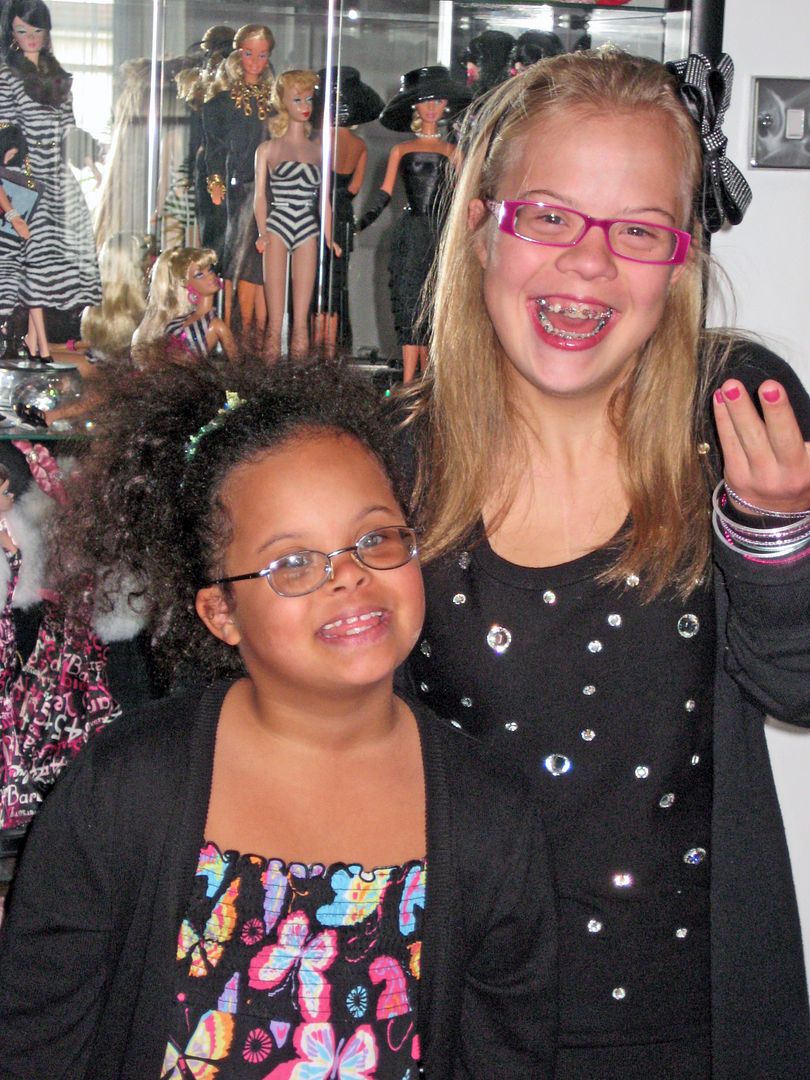 2010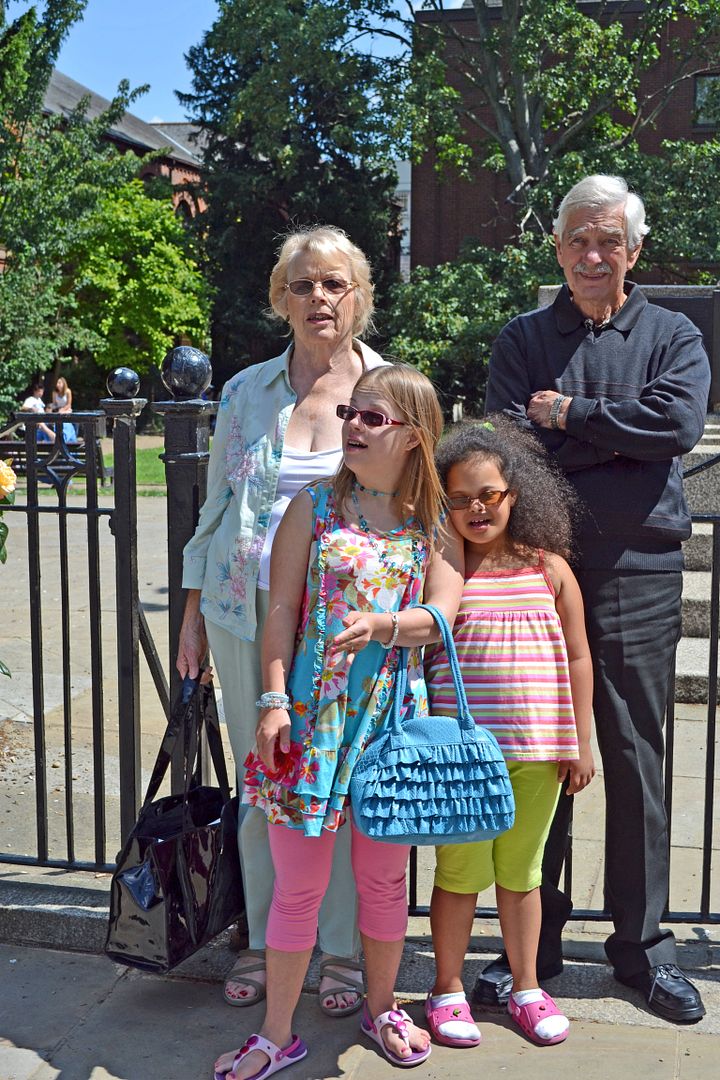 2011